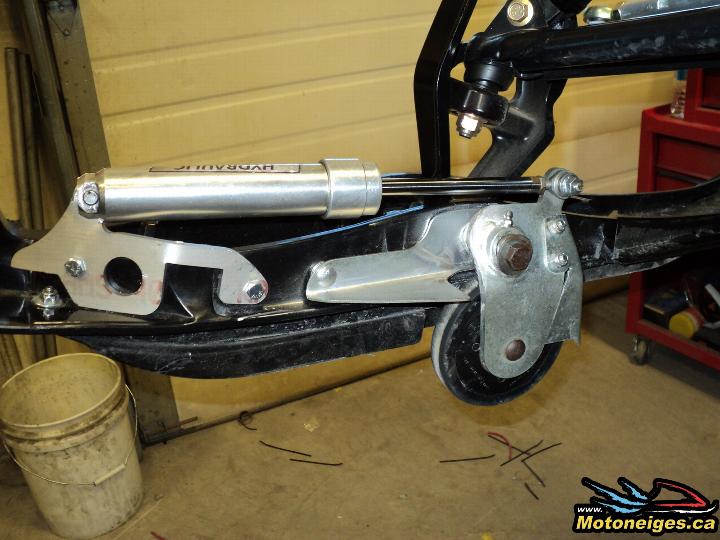 To get rid of darting, you need the SNOWTRACKER ski stabilizer
Dear friends snowmobilers. Since many years, I had the chance to run long-term trials of Yamaha snowmobiles that were all equipped with the SNOWTRACKER stabilizer made by SCM-GL inc. (www.snowtracker.com ). As you know, Yamaha introduced the Tuner skis a few years ago to eliminate darting. This is their 3rd generation now and even if the problem has been partly solved, these new skis did not completely eliminate darting. It is true that in some specific trail conditions, the Tuner skis are efficient. However, as you also know, snow conditions on trail change continuously during winter and to eliminate darting, you need the SNOWTRACKER ski stabilizer.
During the last season, I tested a 2015 Yamaha SRViper S-TX DX equipped with the Agressive model of SNOWTRACKER. Many times, my colleagues of SledMagazine.com asked me what I had done to my machine to make it so stable on trail. " Incredible! ", did they say, " Marvelous! ", " How precise! ". My secret came from Mr Ghislain Lachance, from SCM-GL, who succeeded to adjust the stabilizers to the configuration changes brought by Yamaha to the Tuner skis. At the beginning of the season, Mr Lachance had asked me to test the Aggressive model on this Viper rather than the Semi-Aggressive model. This is what made all the difference noticed by my colleagues. Here are some points that will help you choose the proper model.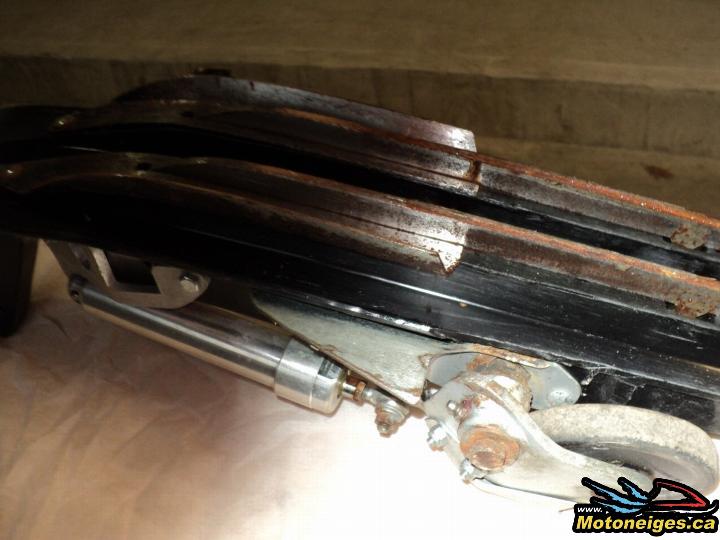 SNOWTRACKER – Agressive model
This model is designed for snowmobilers who are fans of sport riding. However, for optimal performance, these stabilizers require that you adjust the suspension. The pressure of front shocks must be decreased and the weight transfer at rear must be increased. This way, steering becomes very precise on icy surfaces and darting is totally eliminated. In fact, once these adjustments were achieved, I did not experience any darting in all trail conditions I met during the season. At low speed, more efforts are required but this disappears when you speed up. If your snowmobile is equipped with power steering, you will not notice it.
SNOWTRACKER – Semi-Agressive model
The Semi-Agressive model is perfect for touring. No need to adjust the suspension. It makes your riding safer by eliminating the floating effect experienced when you come across another snowmobile on trail.
The self-sharpening carbide runners offer an excellent durability. I know it for a fact because one of my colleagues of SledMagazine.com rode over 12 000 km with his personal snowmobile before he had to replace his SNOWTRACKER kit.
To conclude, here is a wise advice. If you can, wait for trails to be open before installing the SNOWTRACKER in order to avoid any damage on rocks. Your SNOWTRACKER will last longer.
I wish you nice rides and I hope to meet you on trails.