For 2020, Yamaha is introducing a new model, the Yamaha Sidewinder S-TX GT. This snowmobile will be our long-term test model for this season, and we are thrilled to test it. New model? It's more like a logical continuation and a nice evolution of the Sidewinder S-TX DX 146 that we tested in 2018. We noticed then that this solo snowmobile could become a high-performance two-seat touring snowmobile by adding optional accessories. Yamaha too, as they're back this year with the most powerful standard two-seat snowmobile ever produced in the industry, nothing less!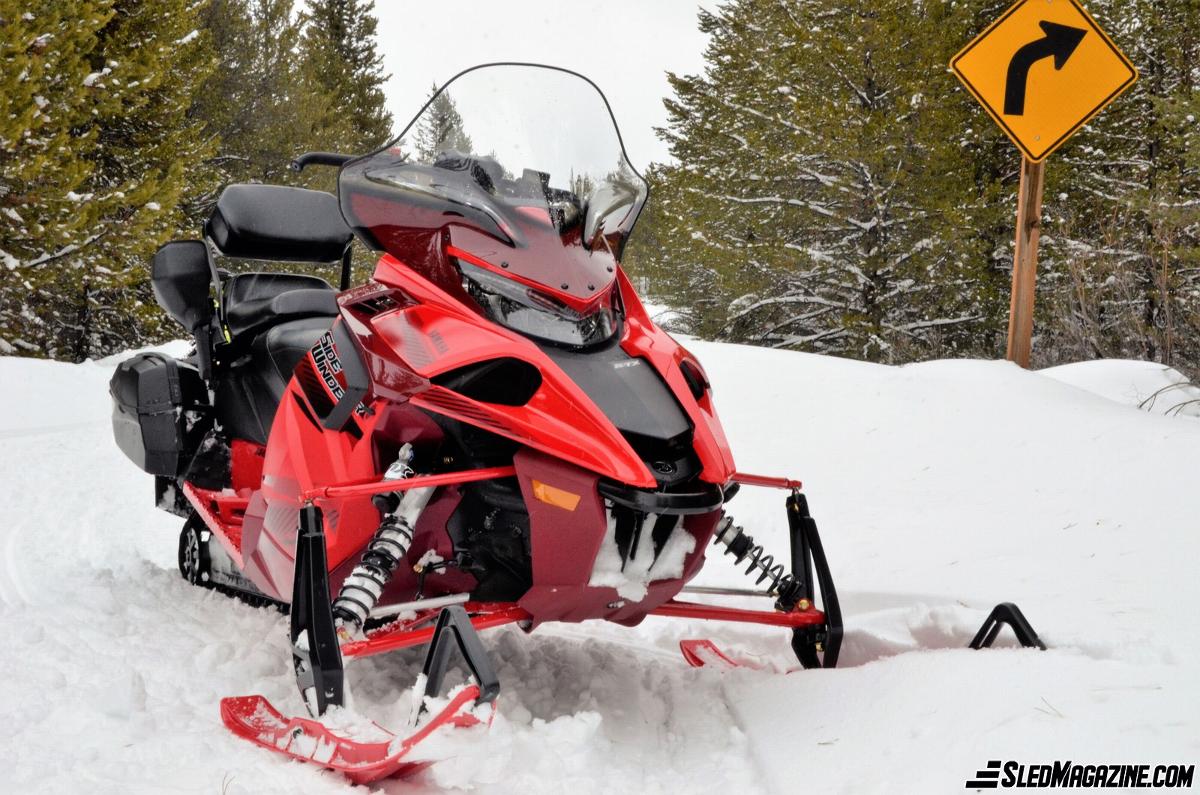 Like all Sidewinders, the S-TX GT is equipped with the powerful 998 cc Genesis Turbo engine producing over 200 horsepower.
What sets the Yamaha Sidewinder S-TX GT apart? First, it has all the features snowmobilers are looking for in a two-passenger touring snowmobile.
Let's look:
Electric starter and reverse with controls on the handlebars
Heated driver and passenger seat
Heated handles and visor outlets for driver and passenger
Passenger backrest, hand and footrests
Removable suspension preload blades as needed
One long Ripsaw I 146 x 15 x 1.25 inch track
Rear hard storage
Removable and lockable rigid side suitcases
16.3-litre fuel tank for extra fuel, increasing total capacity to 50 litres
High windshield
Two 12-volt sockets
One of the most important new features of the Yamaha Sidewinder S-TX GT for 2020 is that it comes with a new front suspension configuration. According to Yamaha:
"The new Advanced Centre-Rolling Suspension (ARCS) features higher and stronger forged alloy stub axles and redesigned upper arms. The geometry is revised to optimize suspension function while increasing ground clearance. It results in better traction with less chassis roll for more predictable and consistent handling."
We are looking forward to comparing the trail performance to the old configuration. The shock absorbers have also been changed. There are 1.5-inch Fox QS3 shocks on the front and a 1.5-inch HGP combination in the middle and rear.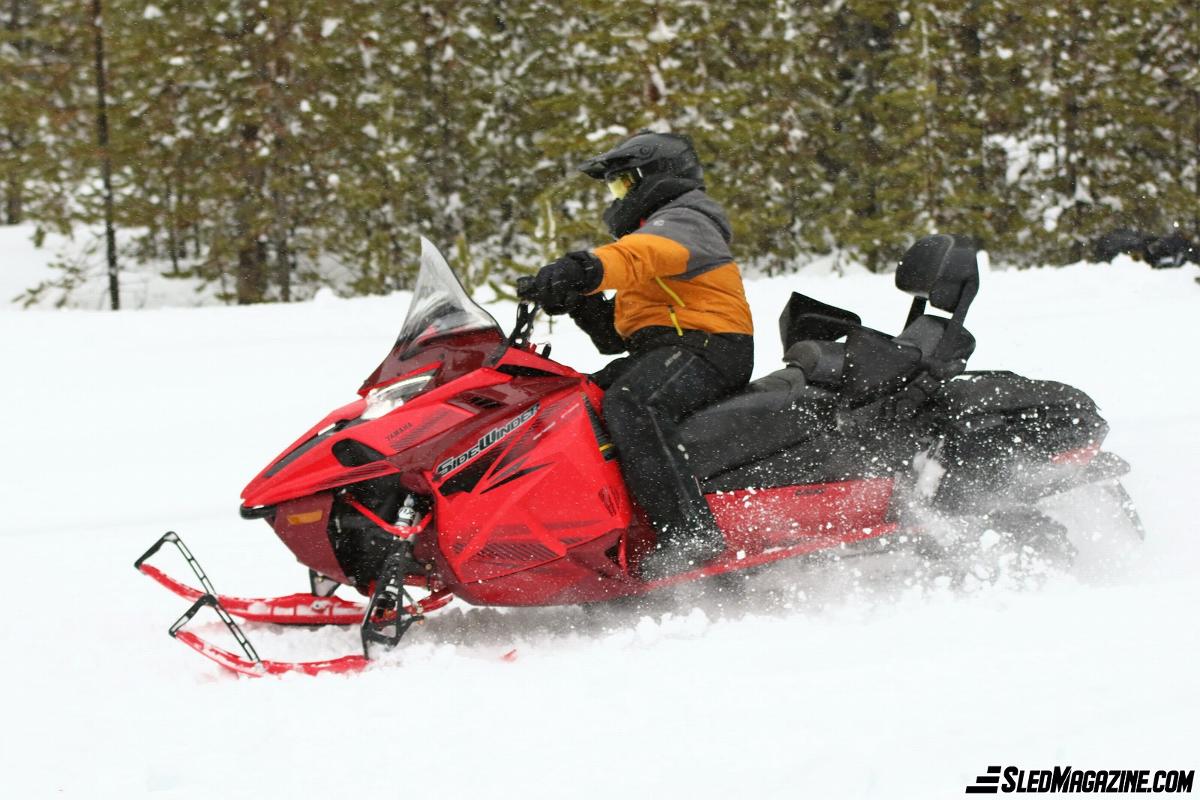 Standard equipment on this model for 2020 includes a goggle bag to dry them using engine heat and an integrated kill switch that automatically shuts off the engine when the pilot is not on board.
What we also like about this model is that in a few seconds, you can go from a two-seater snowmobile to a solo snowmobile made for long rides. In a few seconds, you remove the passenger seat and rigid luggage, goodbye touring look!
We will test both configurations during this test. Follow us to read our first impressions of the Yamaha Sidewinder S-TX GT.
We take this opportunity to thank our partner, Yamaha Canada, as well as the dealer associated with this test P. Labonté et fils de Mont-Joli, a 5-star Yamaha dealer.