Yamaha Sidewinder L-TX LE – The tranquil force
Again this year, Moto Thibault Marine of Sherbrooke, Yamaha dealer, gives me the great privilege to try out a 2019 model. I was given the opportunity to test the Yamaha Sidewinder L-TX LE 2019 over two days this year.

From left to right, sales manager Mathew Médina, sales consultant Charles Rancourt and Mario collaborator at SledMagazine.com
I like the snowmobile appearance with its flashy colors and aggressive look. The dealer added hand protectors with LEDs, which are very pretty, as well as a windshield that protects the driver from the wind, a feature that is appreciated in freezing weather.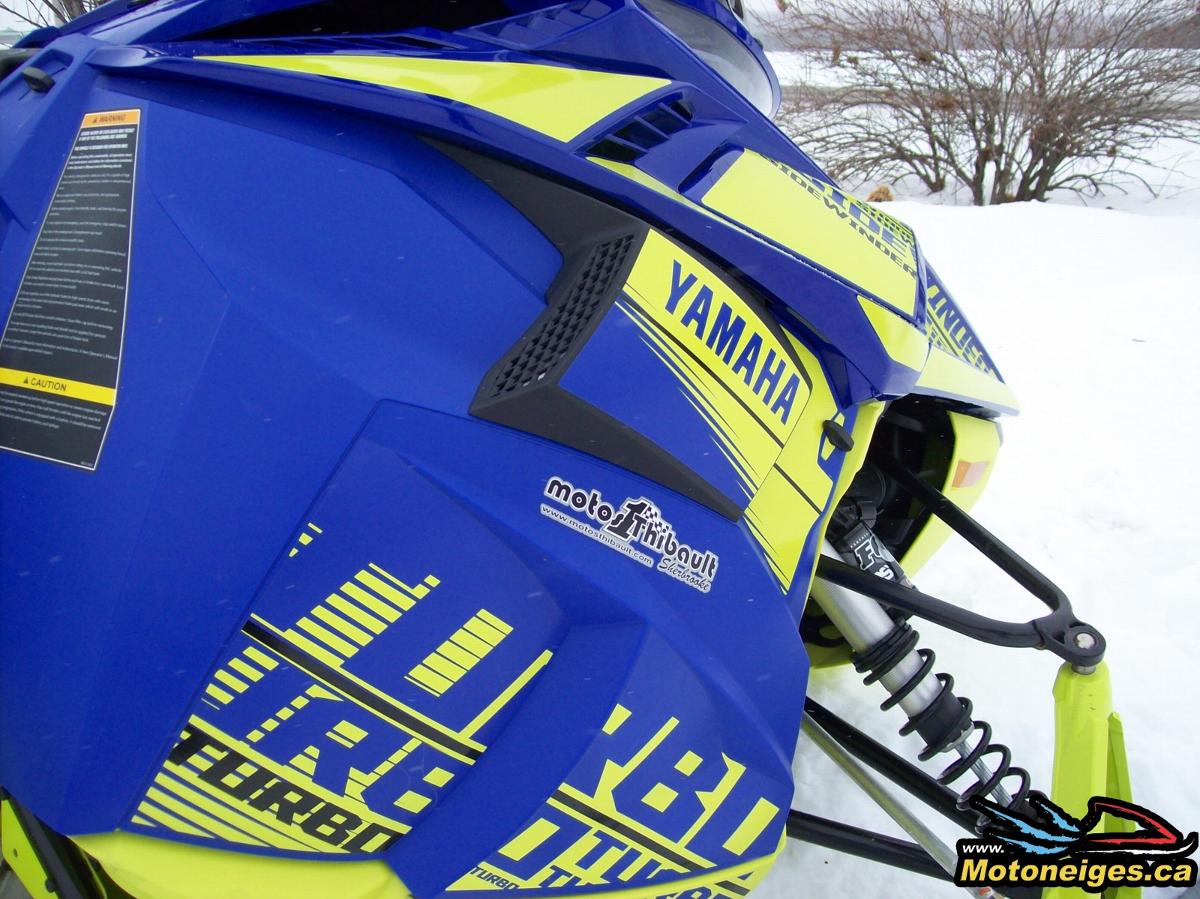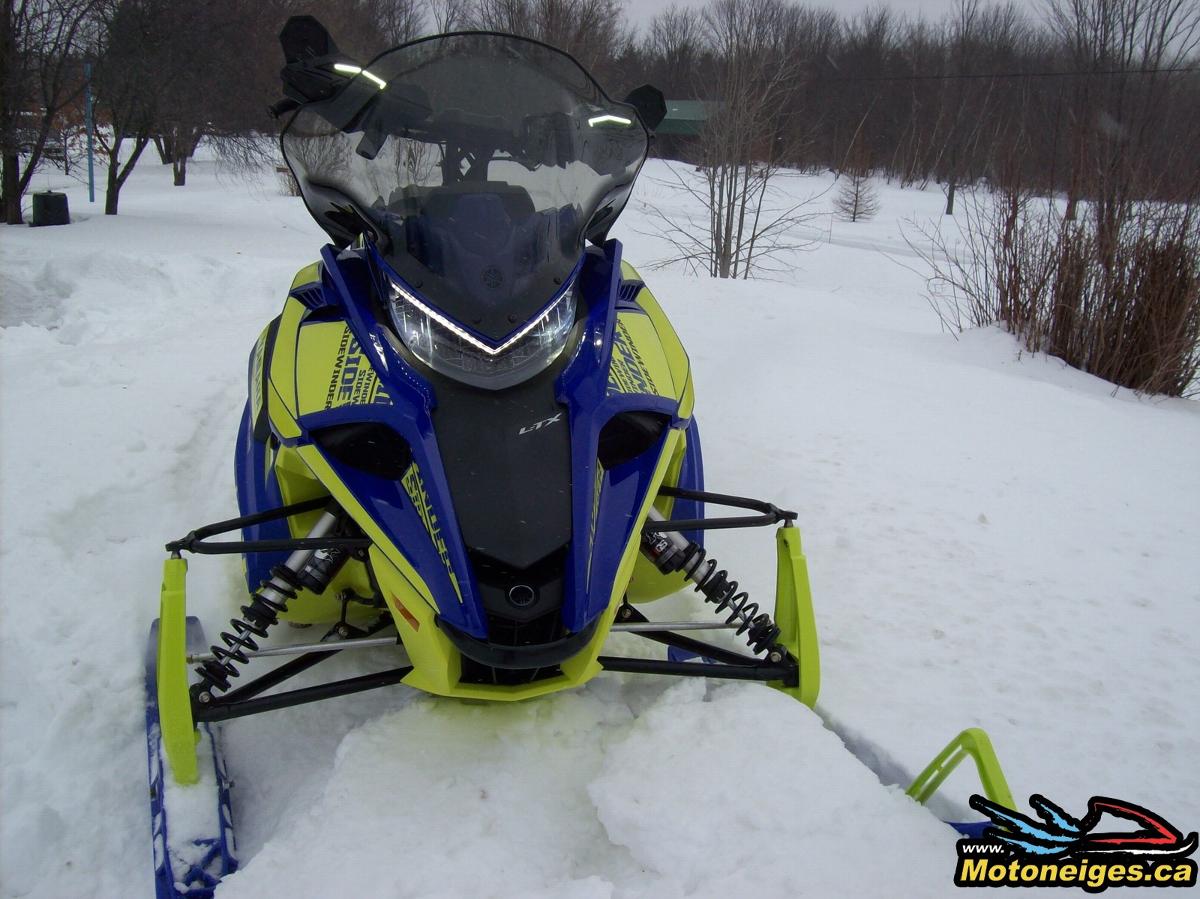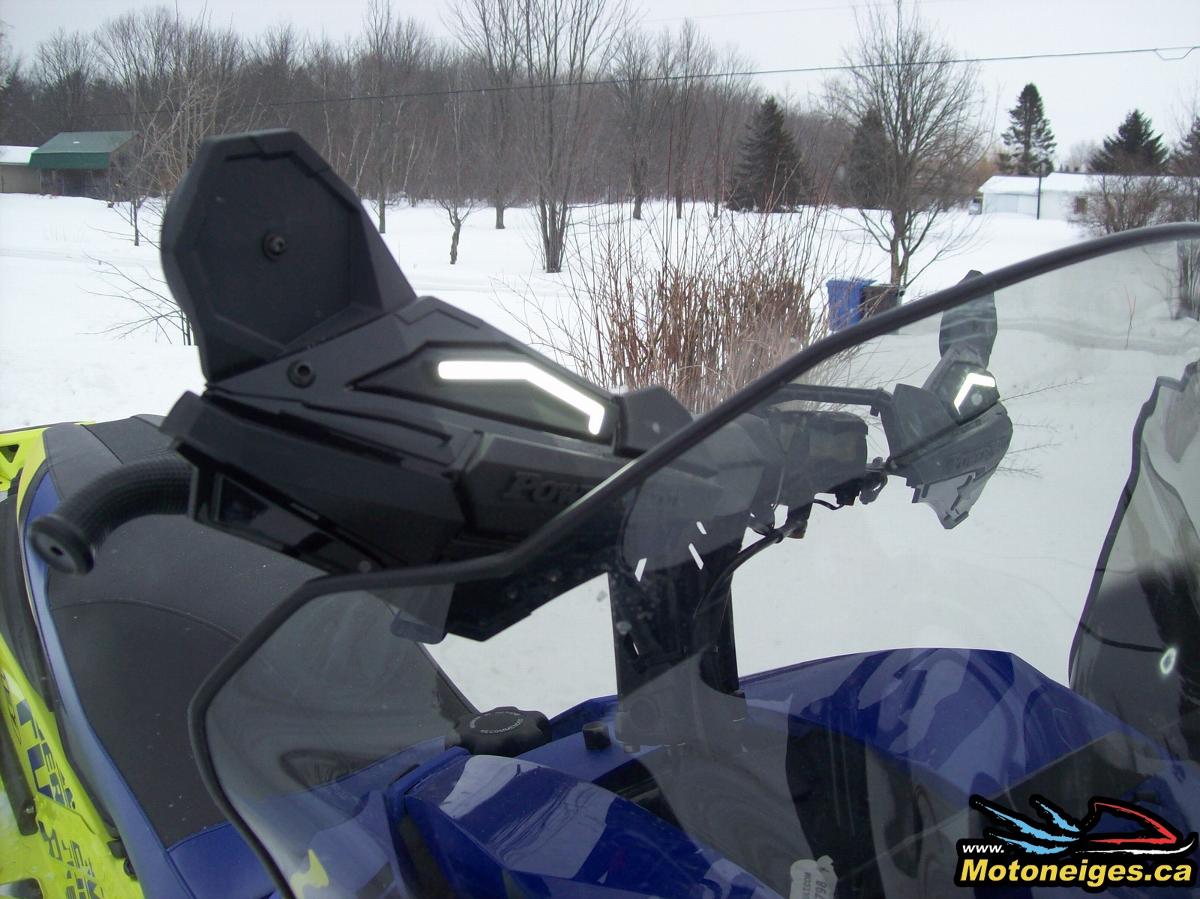 This snowmobile is powerful; we are talking about a 998cc turbocharged engine that develops about 200 HP; it is not a snowmobile for beginners. It goes 0/100 km in a flash; it provides a lot of adrenaline. What surprised me the most was the overall calibration of the engine with its drive system. In other words, you can ride the trails very smoothly if you want, the clutch is very smooth, it only depends on your thumb pressing on the accelerator.
The front suspension is equipped with Fox 1.5 shock absorbers. What's new this year is that the fox 2.0 rear shock absorber is adjustable in 3 positions while driving, press a switch that allows you to quickly adjust the snowmobile to trail conditions. The track is a Cobra 12x137x1.6, and the tank is 33.6 liters.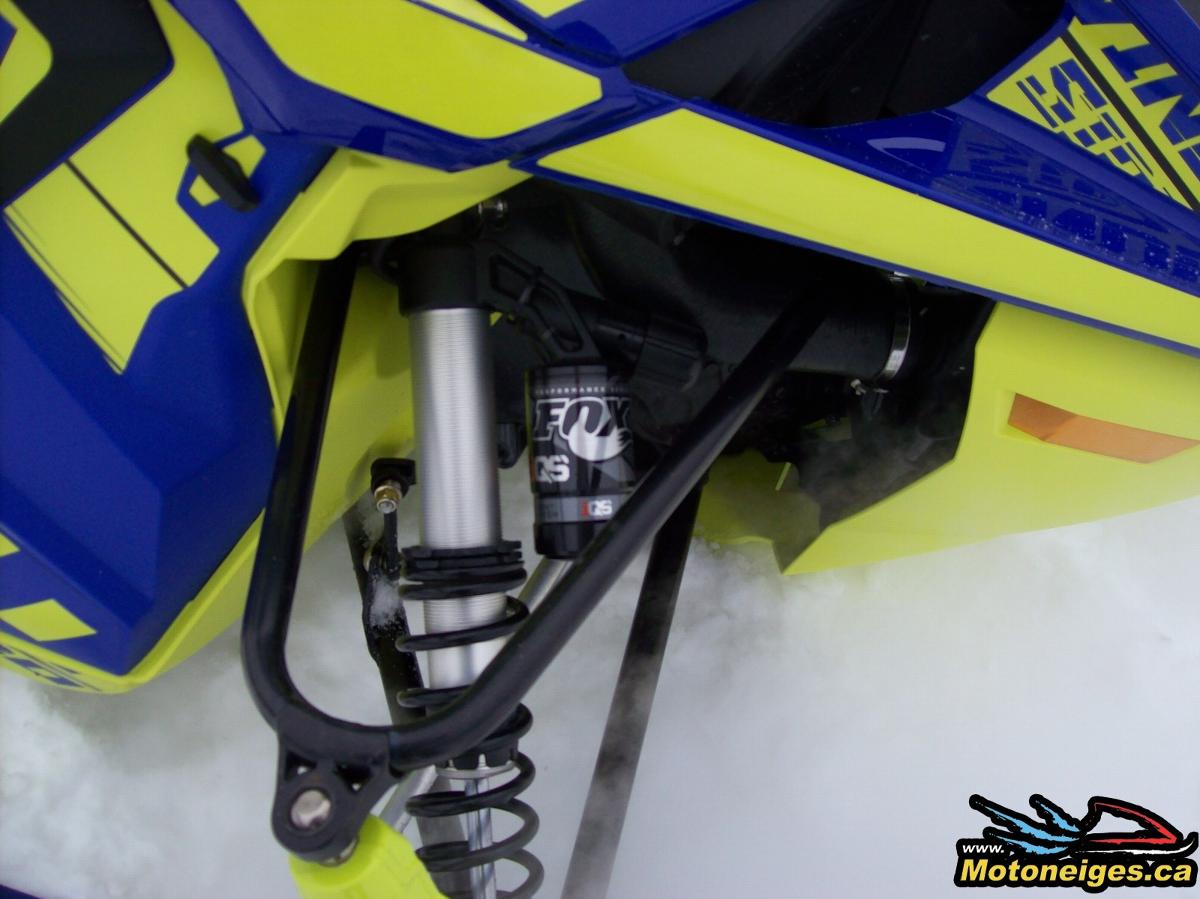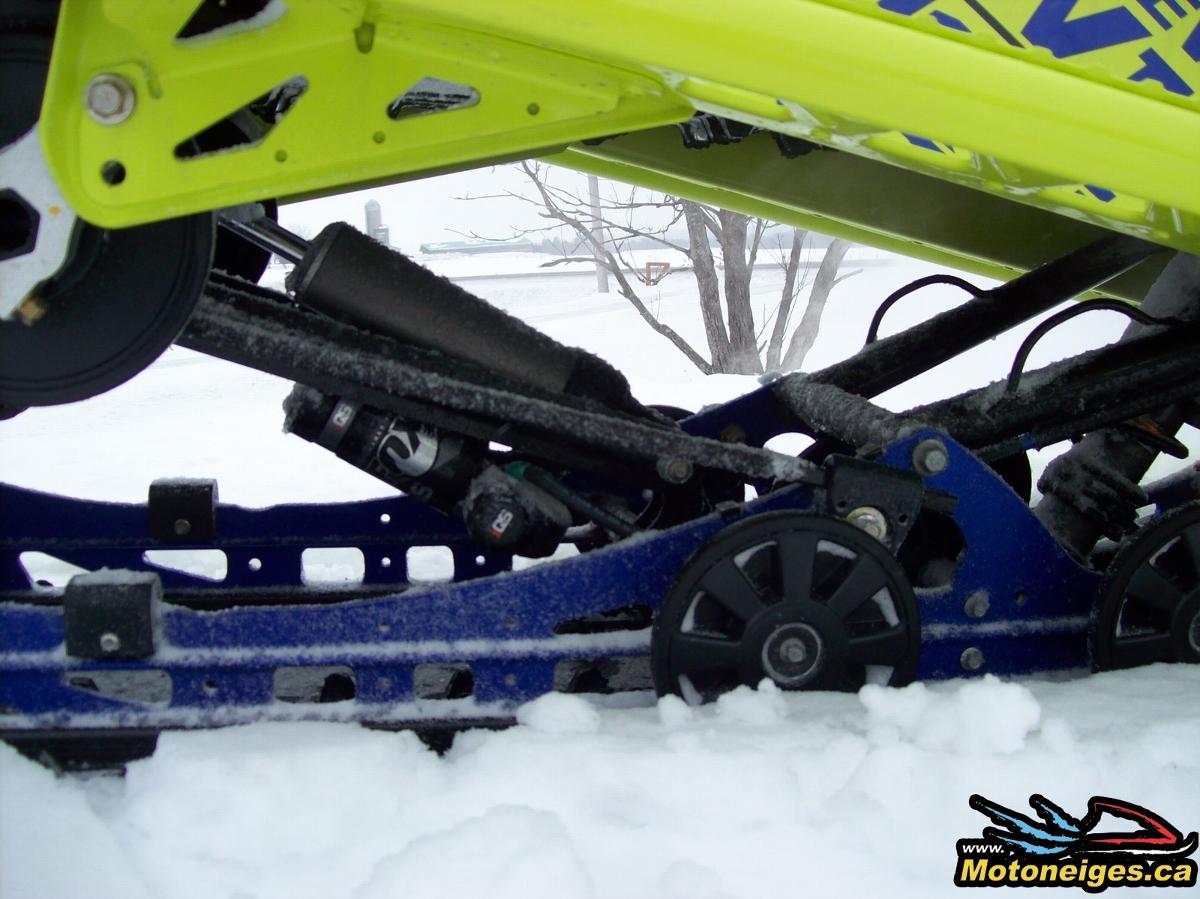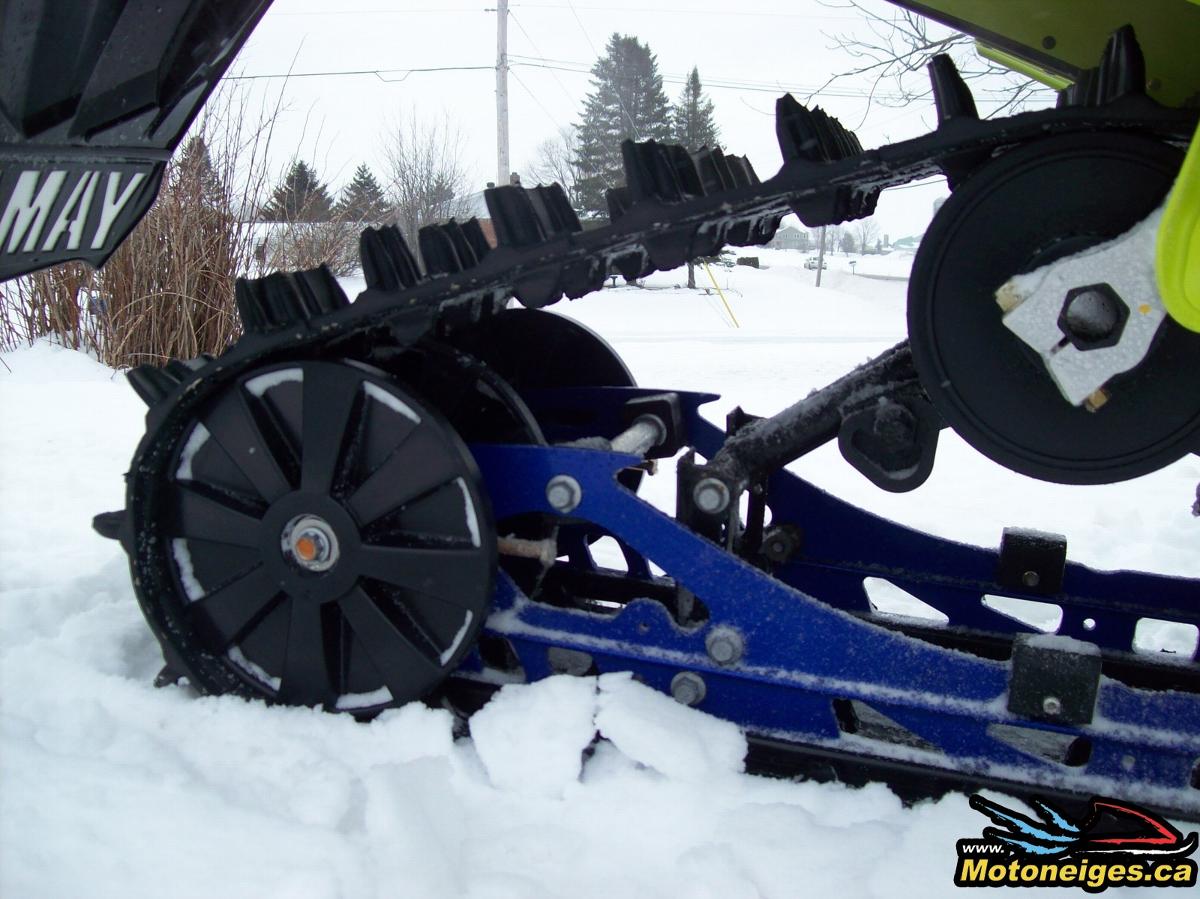 I enjoyed the feeling of driving on a trail without swaying, as I said before, the softness of the clutch is my favorite thing on this snowmobile, but by pressing the accelerator hard you could immediately feel the power. Fuel consumption was good for such a big engine.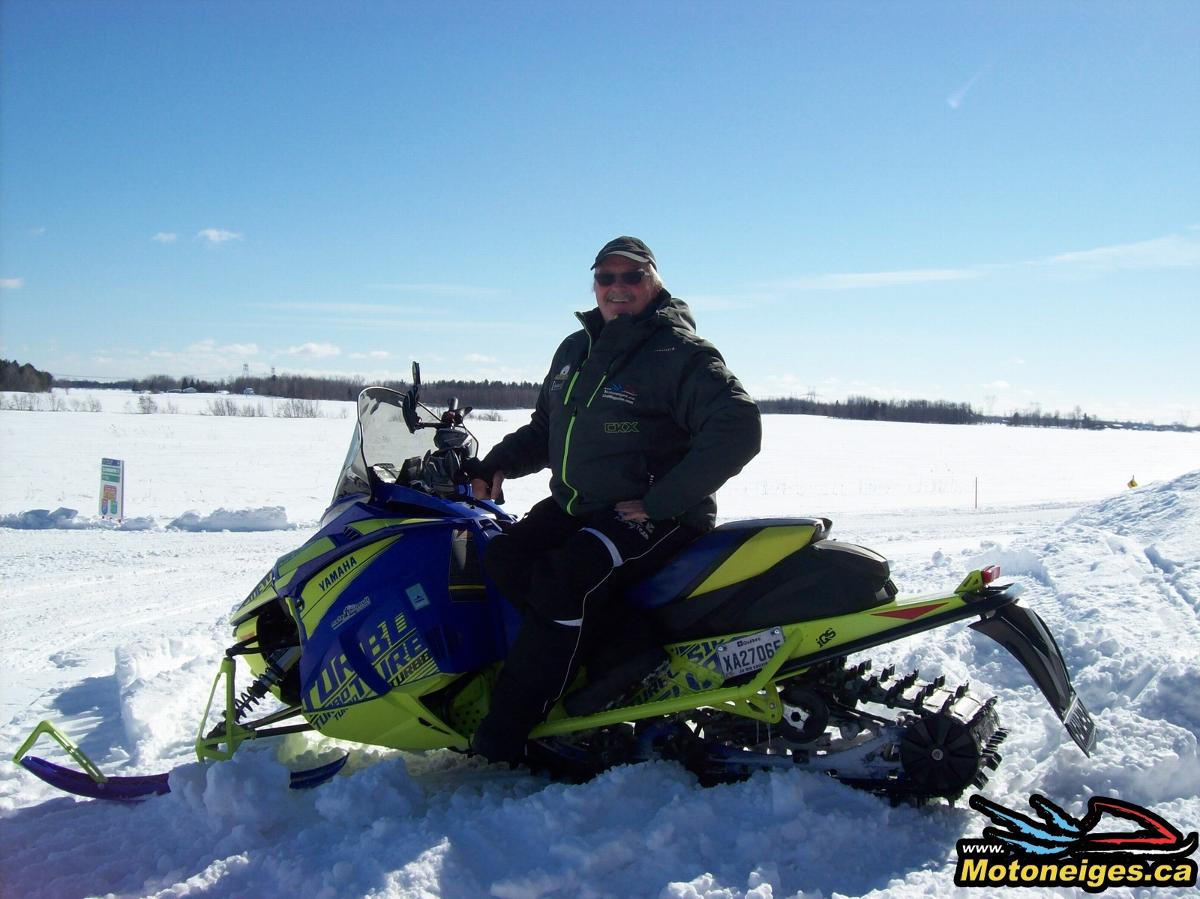 Points to improve:
The control switch to adjust the rear suspension is difficult to operate with gloves; it should be larger and located better.
The position of the ignition switch is not correctly positioned; it is complicated, almost impossible to start or stop our vehicle without having to take off our gloves.
I would have liked to have a track with studs. I think it's safer for a snowmobile of this power.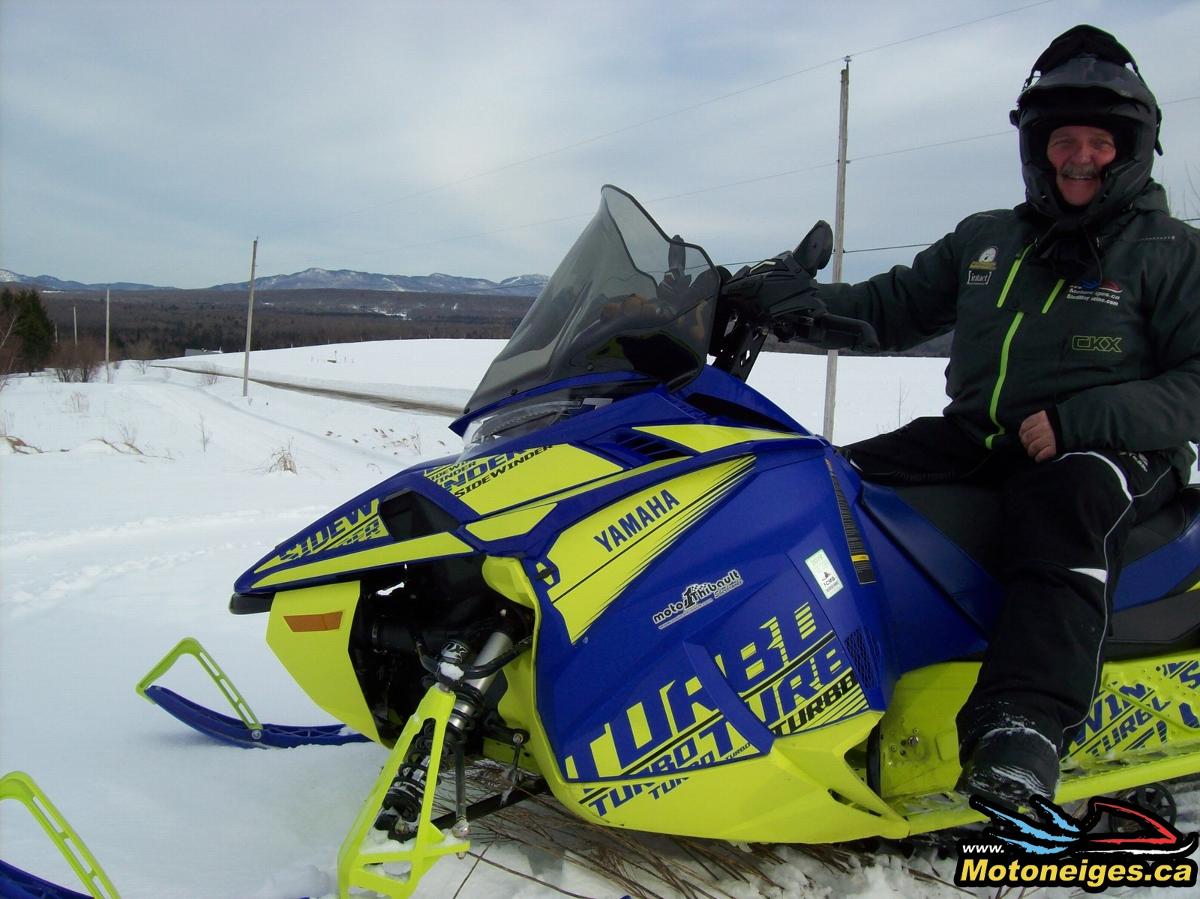 It is a very good trail snowmobile, comfortable, with a very reliable mechanic and a very nice look. Moreover, the power that can stretch your arms from time to time will give you all the pleasure a snowmobiler wants. I recommend it without hesitation. I want to thank Moto Thibault Marine of Sherbrooke for giving me the opportunity to do this test. You can visit their website www.motosthibault.com for more information.