Have you ever asked yourself the question, what does it take to maintain recreational trail signs?
Whether we are operating a vehicle on or off road, signs have a distinctive place in our lives, and we have a need for direction at times. But have you ever noticed how we are surrounded by signs throughout our lifetime, but never notice them aside from our brain knowing what to do when we see a sign?
We see a Stop sign, and we stop. It can be written in a language we cannot even read, but we instinctively just know what to do. A stop sign is a stop sign no matter in what language … STOP, ARRÊT, ALTO, it is not just the wording on the sign that our brain reacts to, but the shape, the color and the location of the sign.
Signage for local snowmobile or all-terrain vehicle club trails is no exception. It takes a group of dedicated volunteers to plan, organize, build, sort, map, distribute, install, remove, fix, and continually work to ensure that throughout the season, signage is accurate and visible.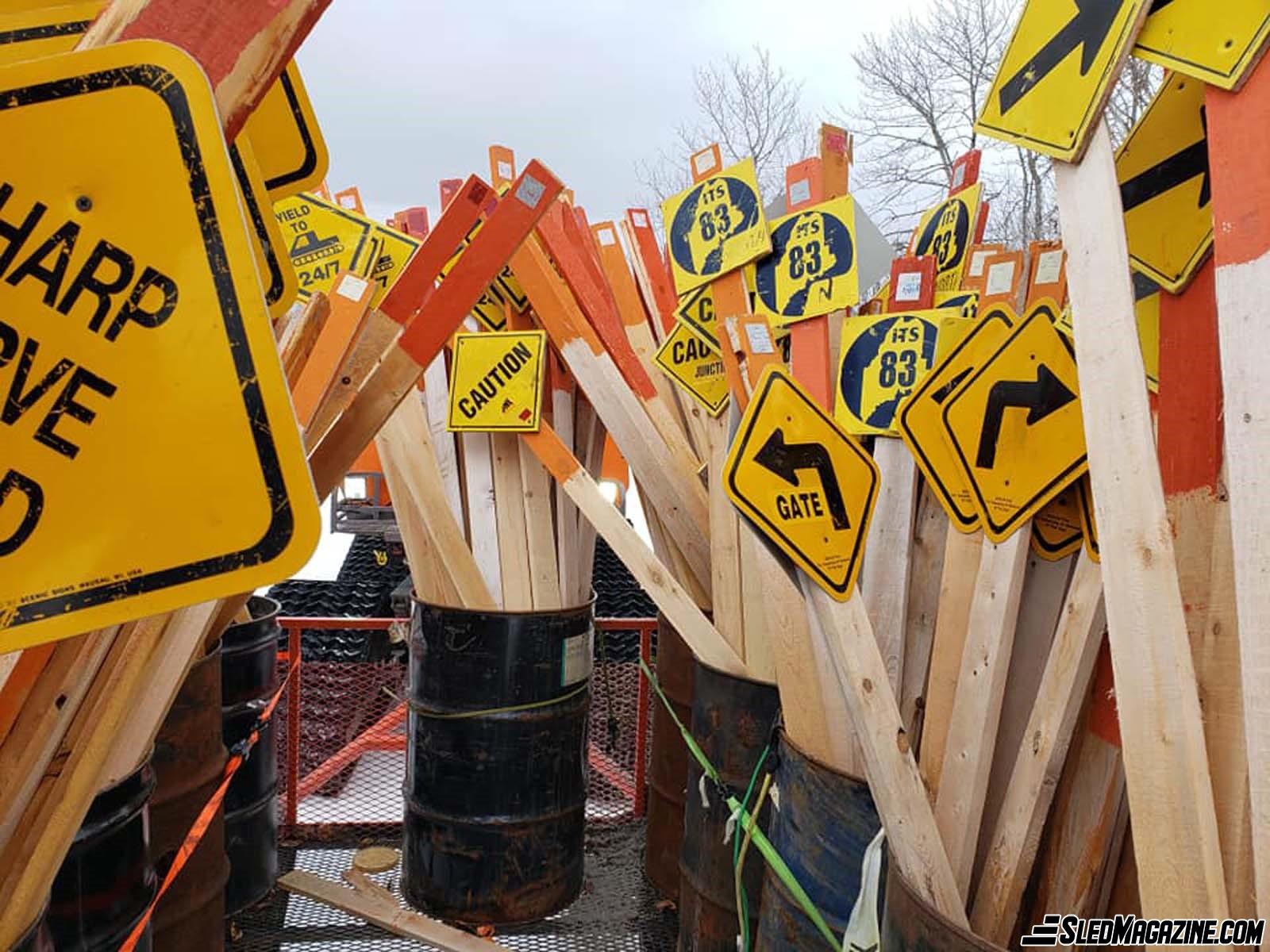 Smaller or individual group clubs are sometimes subsidized by their local province or state or they apply for grants or funding from a higher entity to purchase materials and signage so we can follow the local rules or regulations as to what needs to be posted at any given time. Even though we may all vary from region to region, there is one thing that is certain … volunteers.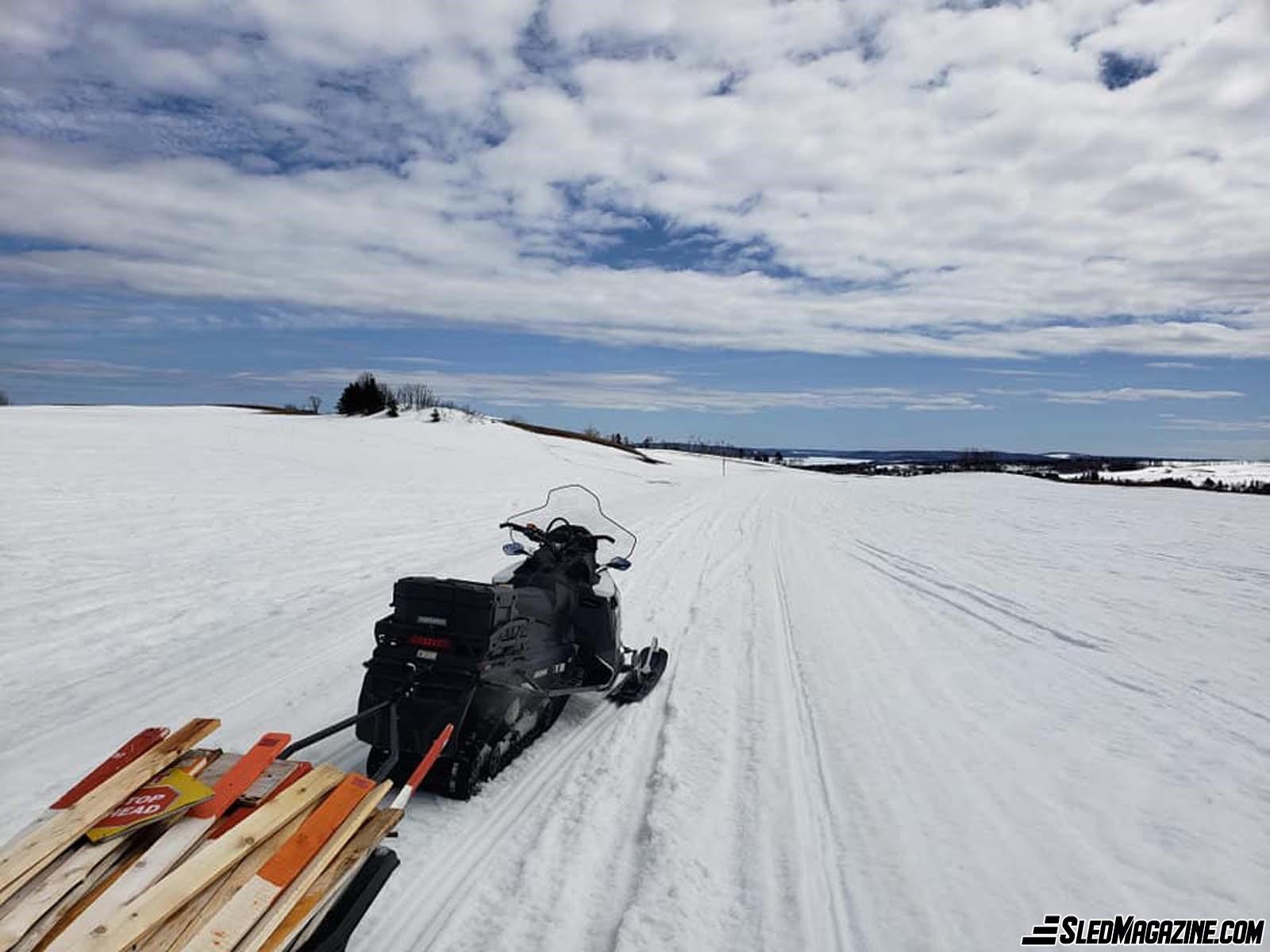 Volunteers and club officers or directors are the heart and soul of that signage we take for granted when we head out on the trails until we are in dire need of direction or just a visual in a blinding snowstorm. Then we deeply appreciate the hard work and dedication of volunteers and the complexity of trail signage.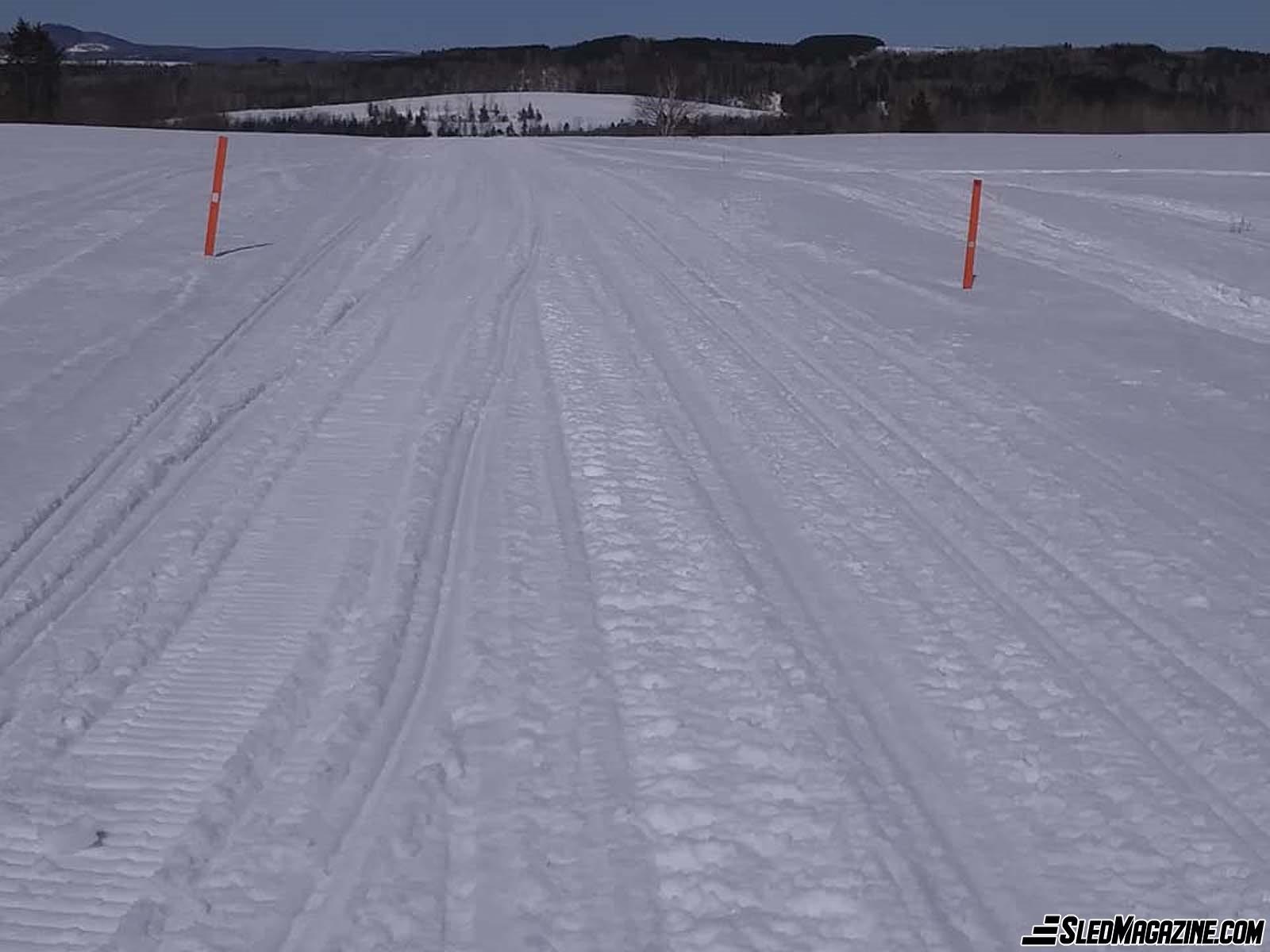 It all starts early in the preseason when people of the same mindset think about hanging out at the clubhouse or someone's garage and start thinking snow (for snowmobile trail signs), even when it is warm outside. From the materials that are sometimes donated by generous, local hardware stores or businesses to reflective tape, nails, screws, paint, saws, tools, the volunteers gather to work so you and I can enjoy our off-trail adventures.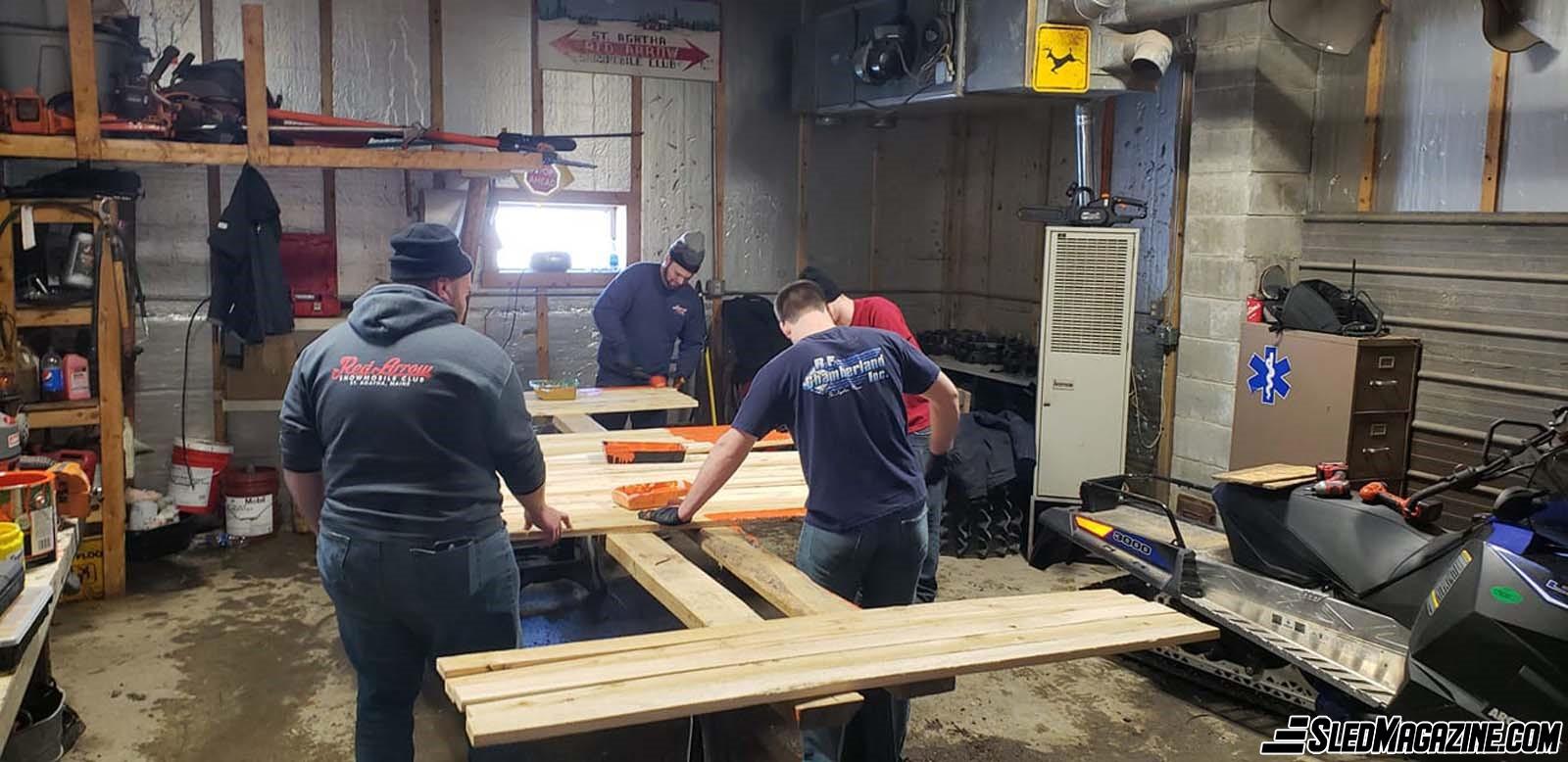 Many volunteer hours are given to make sure trails are safe for all. Snowmobile enthusiasts know the amount of work a club must do to prepare preseason signage, season maintenance, and postseason removal. The process starts all over again, while the rest of humanity put their sleds away for winter storage and take out their dirt bikes or UTV, ready to continue their normalcy of hit the trails and to look for directions to adventures.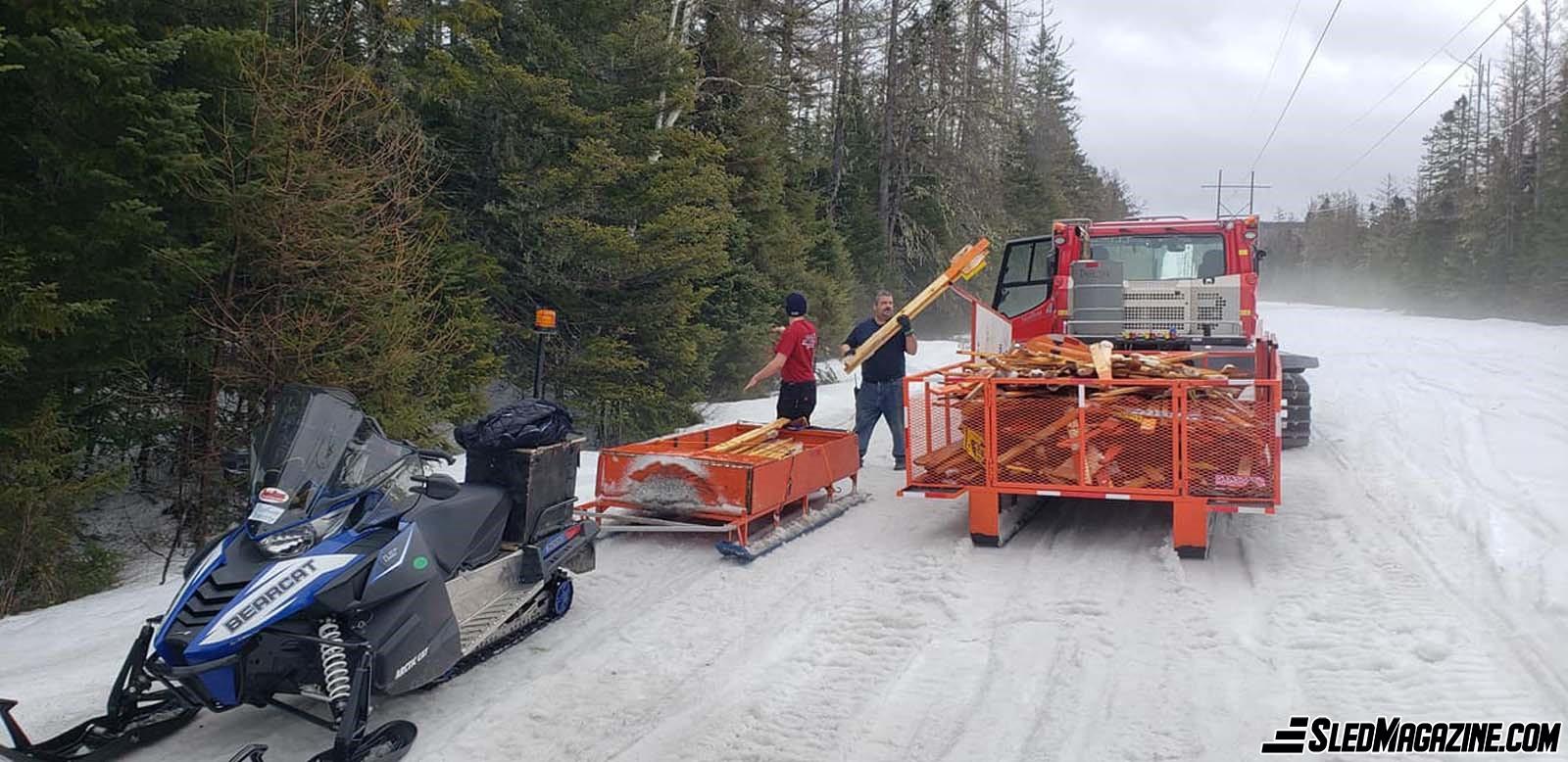 Because most interconnecting trail systems pass on private, government or company-owned property, the mapping and placement of trail signs sometimes are having to change at a moment's notice to keep recreational trail users safe. One such event is when logging is in the area. Large equipment and hauling trucks sometimes are near, cross a trail or need to snowplow a portion of the trail road, that might be of concern for the safety of recreational users, so it is always important to have plenty of signage before, in and around the areas affected by business, such as logging, warning us of the possibility of dangers.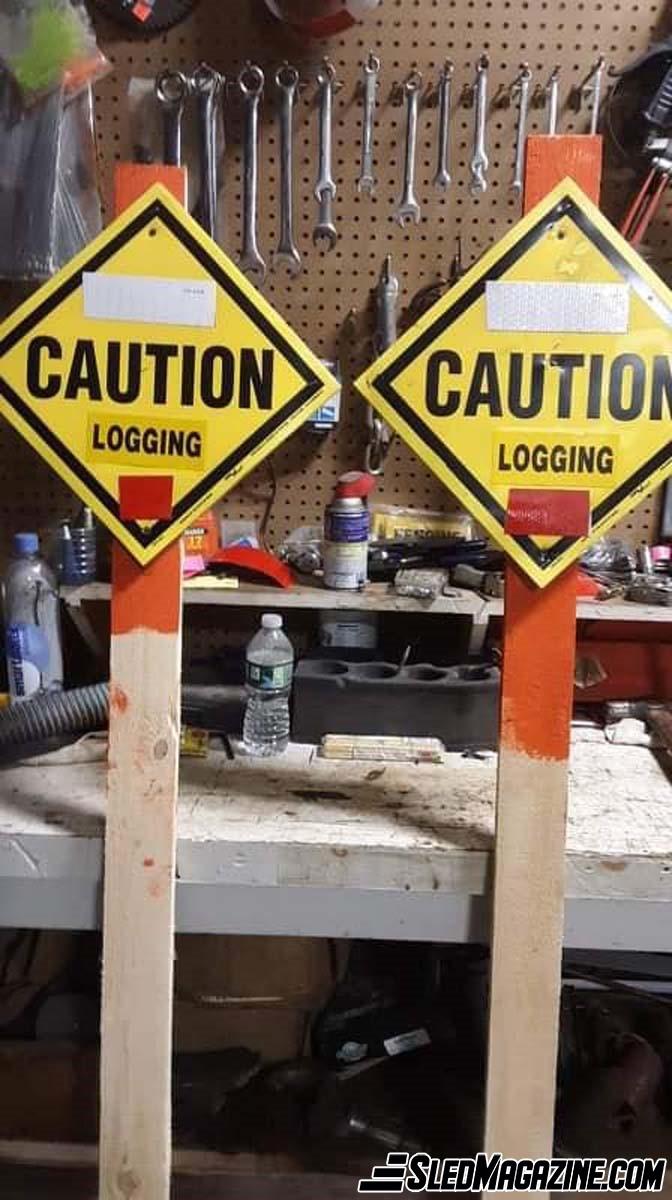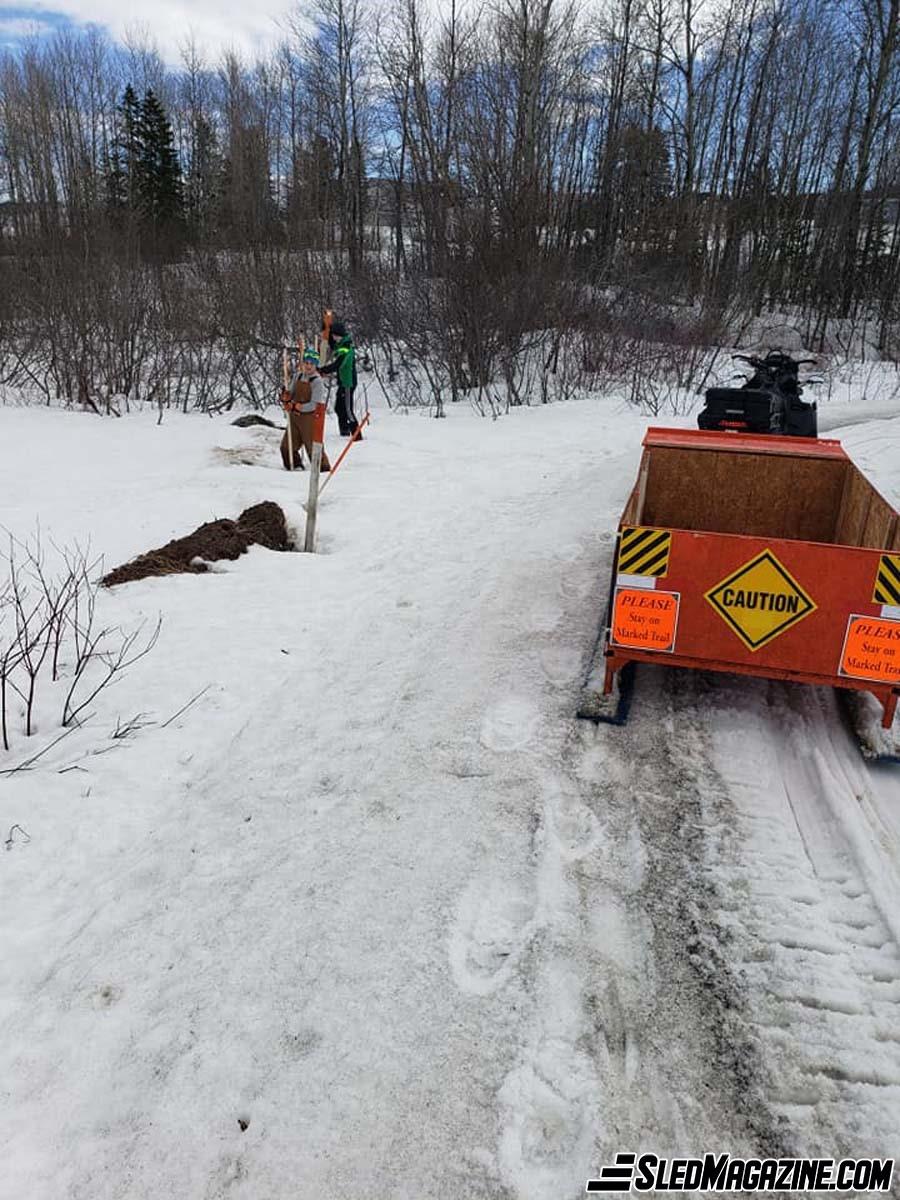 This means that our volunteers will need to maintain the signage on trails all season long to post, repost, move and change the signs for safety and for our riding pleasure.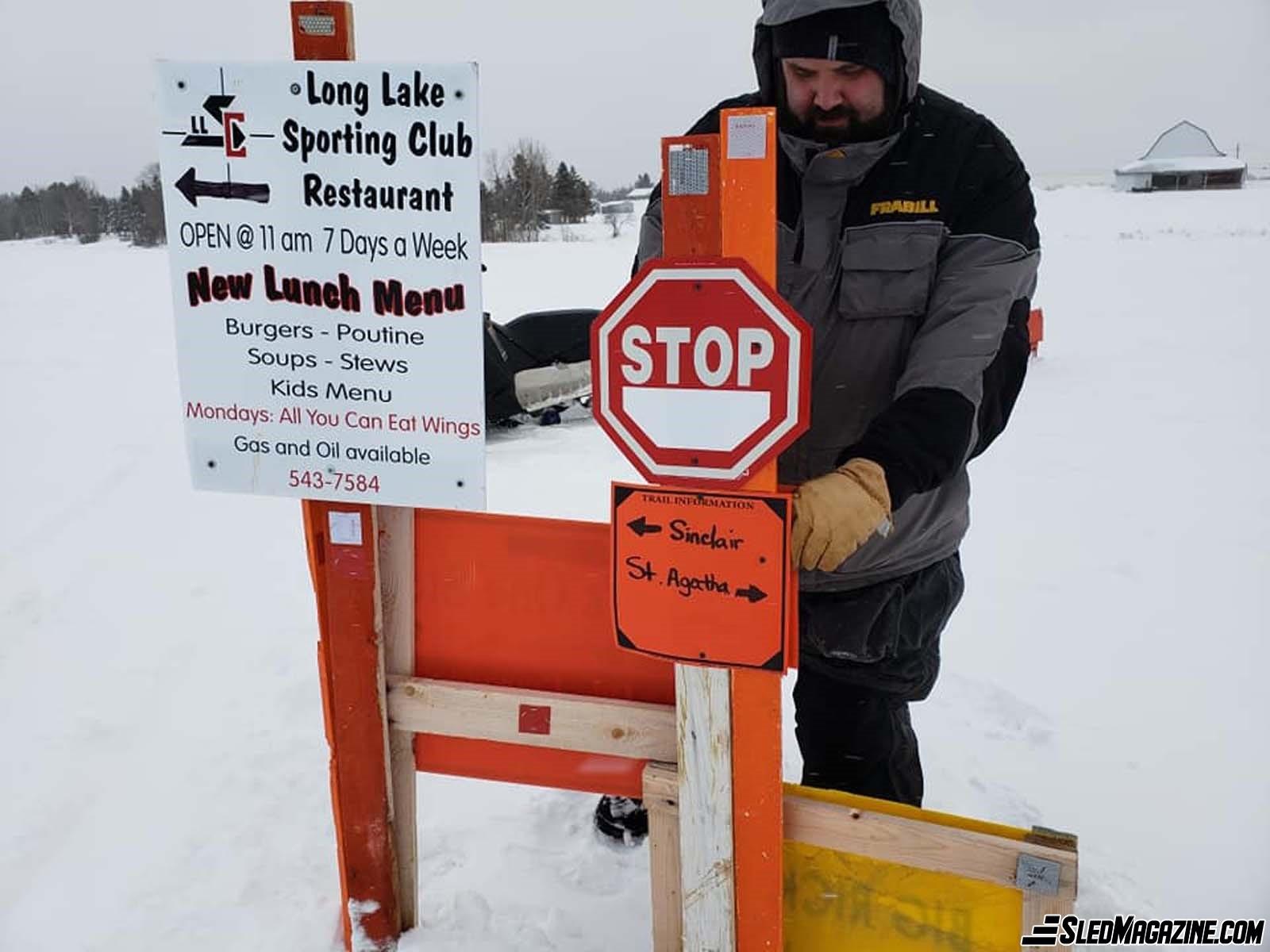 With all my miles of snowmobiling all over Maine in the United States and New Brunswick in Canada and parts of eastern Quebec province as well, I have seen different ways that signage has been posted.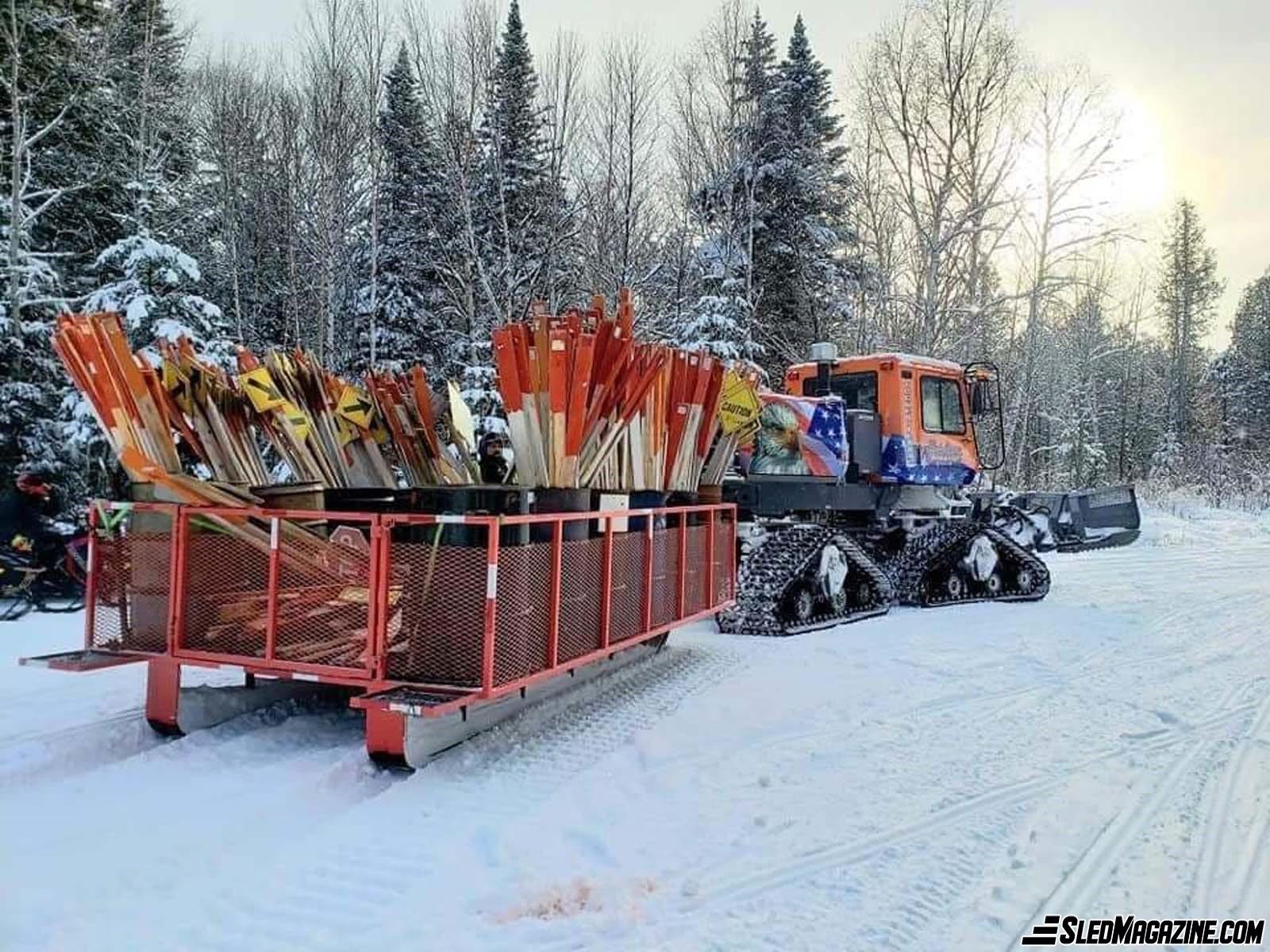 From the marker across wide open fields that we so need when we get caught in a blinding snowstorm and rely on a visual reflector to get us across those wide-open spaces, to the S curve signs signaling us that we are going to have to maneuver our machines with a bit more handling and forethought, or with speed limitations advising us that we need to slow down. Sometimes the signs tell us that we are not allowed access to certain areas. Signage is a big part of snowmobiling the thousands of miles of trail systems throughout our regions.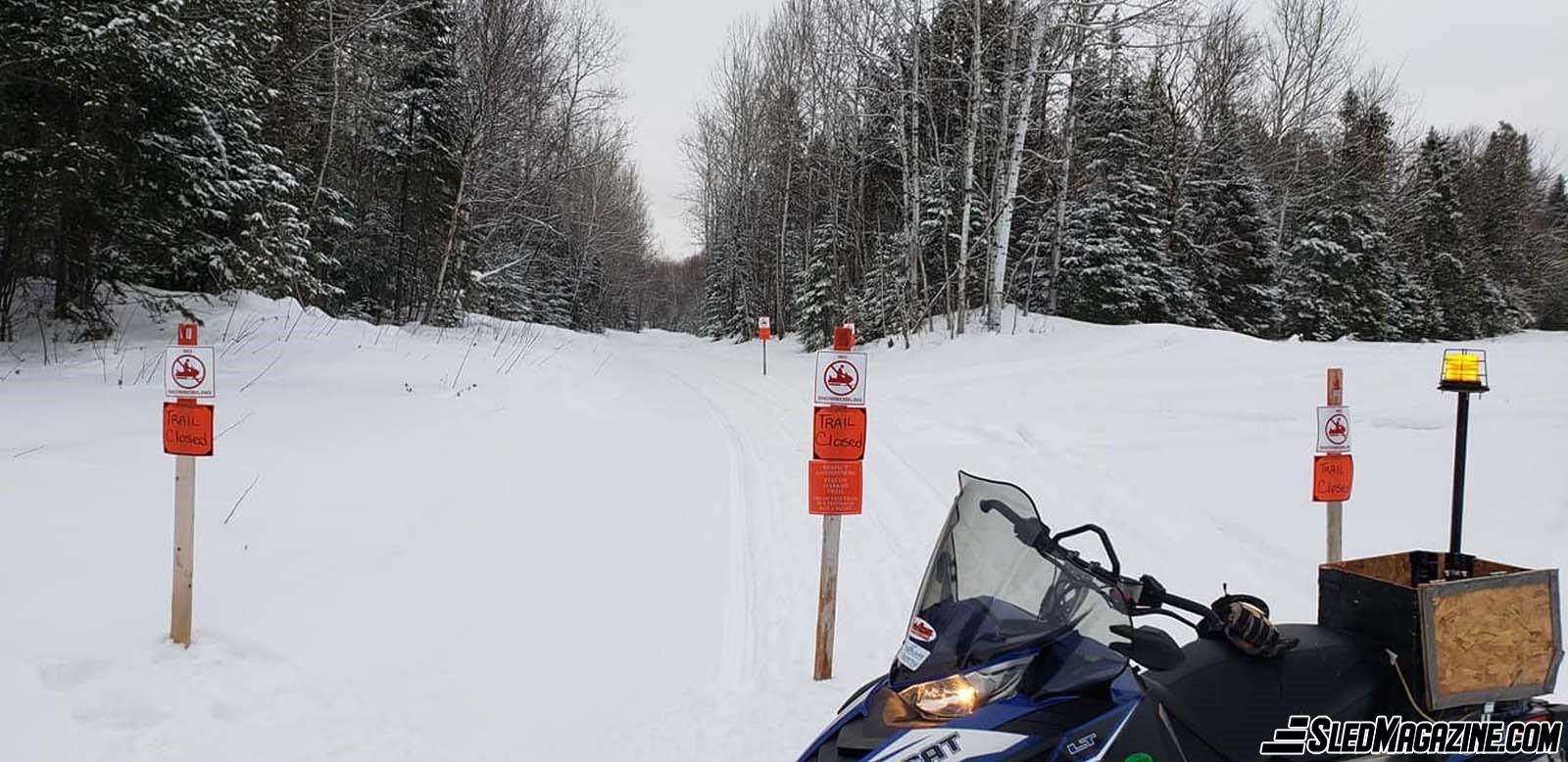 Signs can be a marker for your adventure, proof that you have been there. Signs are a great photo opportunity to show that you have come this far, and there are many more adventures to come or showcases your destination.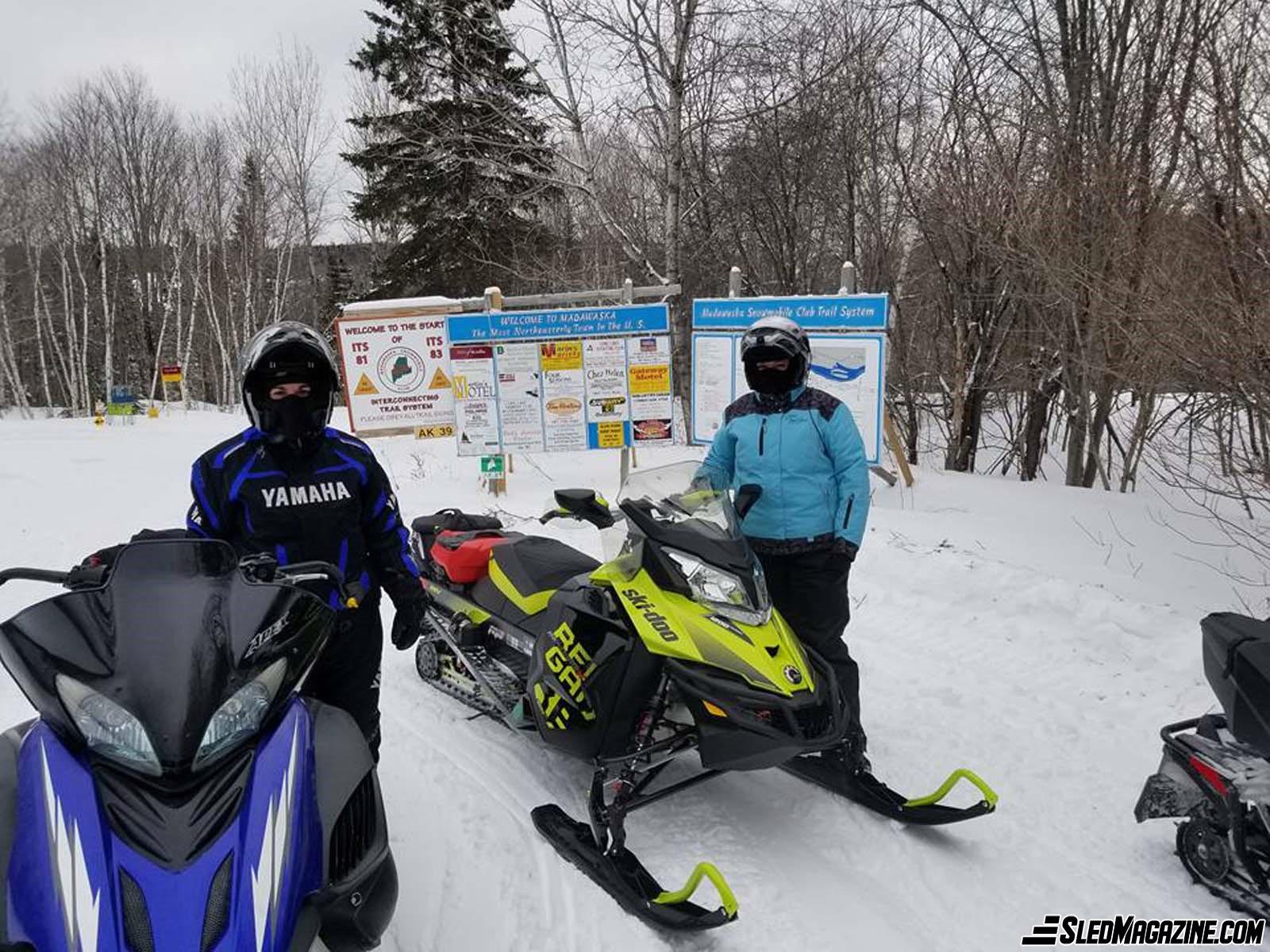 How often do we take photographs of a sign as part of our photo memories of where we have been or where we are going?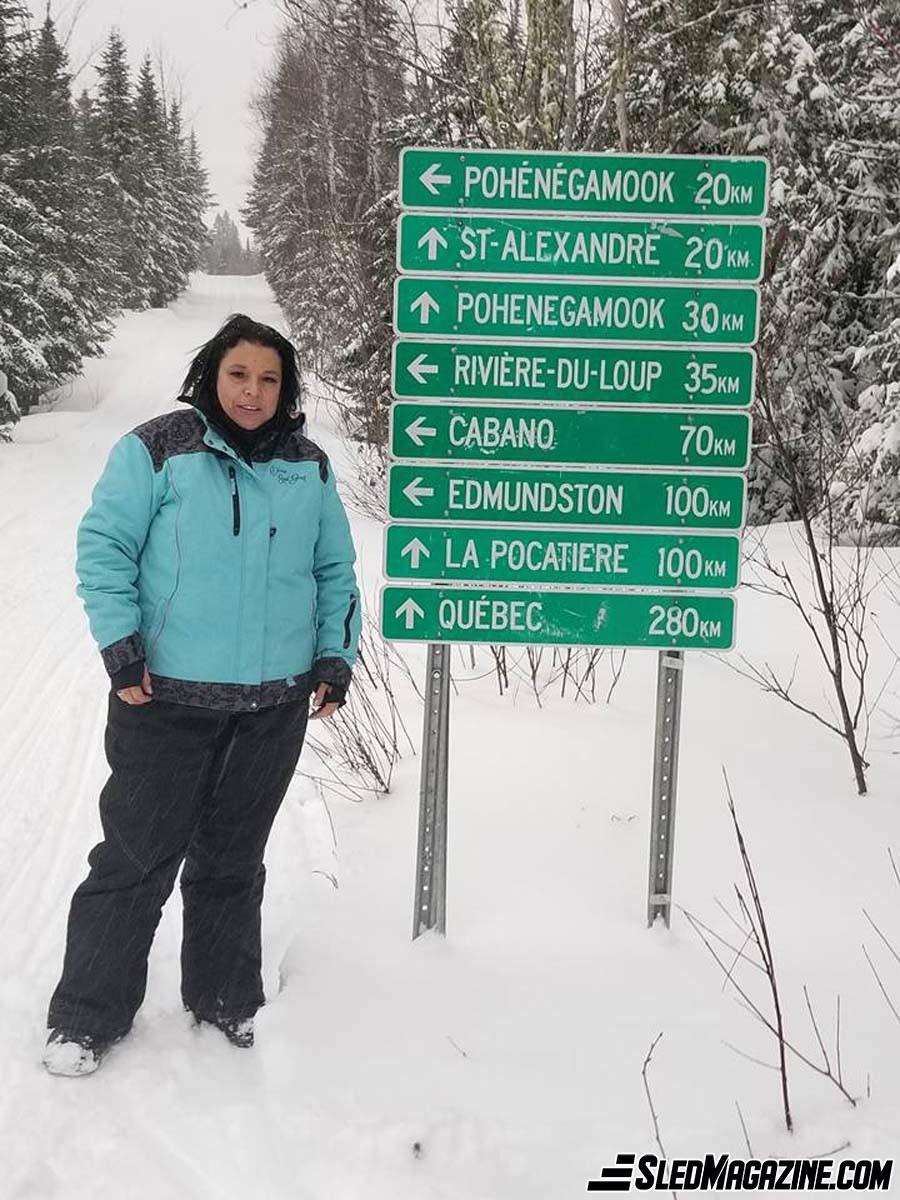 So, no matter where you may roam this snowmobile season, remember that all those signs and markers and posts did not get put into that snow or on that post without the many hours of volunteers and club members who care about our safety and our sport.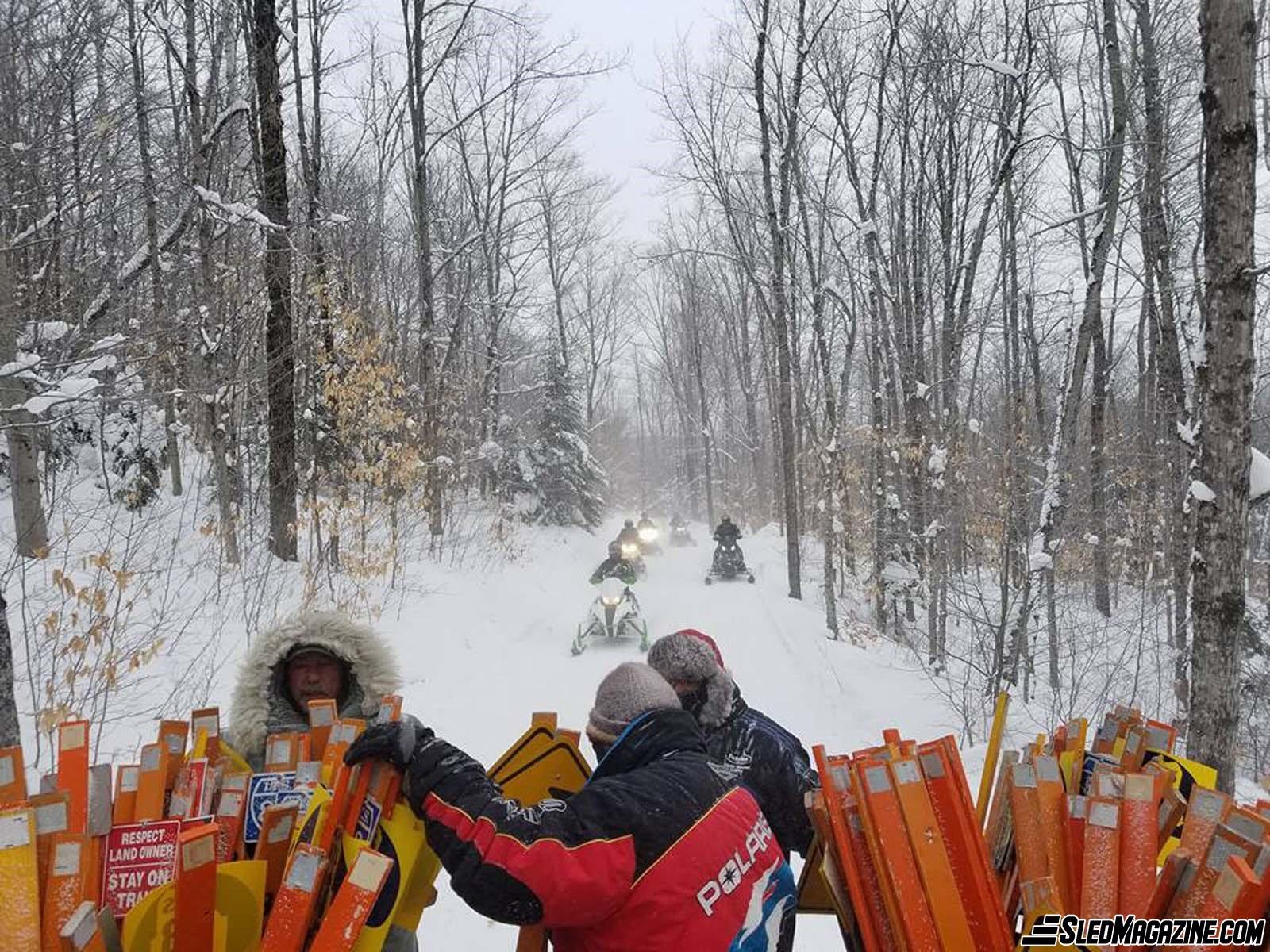 Thank you to our volunteers, our clubs, our associations, and the many members who make all these signs a part of our daily lives.