Vincent's 2020 Polaris favorite: 850 RMK KHAOS 155
This year, I once again had the opportunity to go to Montana to try the 2020 snowmobiles during the Snow Shoot. One of our missions is to choose a favorite for each manufacturer. For Polaris, my crush is undoubtedly the 850 RMK KHAOS 155. I want to invite you to discover why this machine stood out from the others.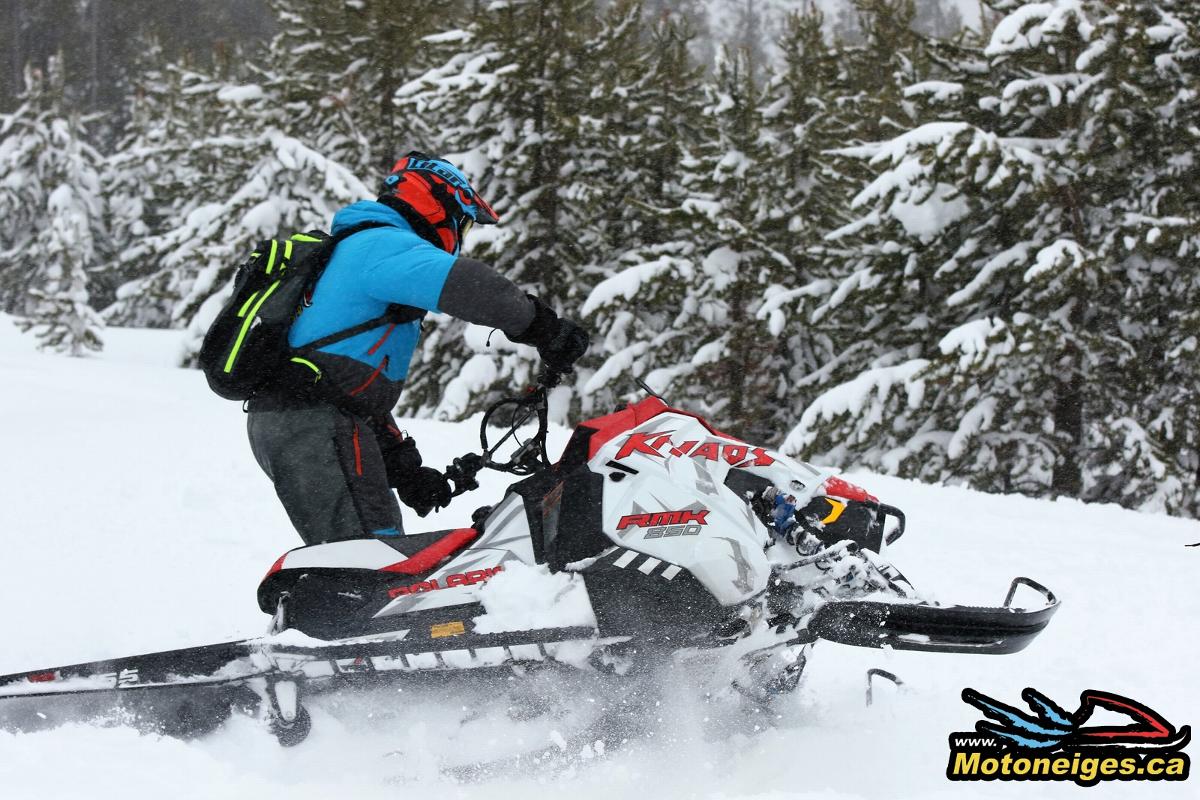 THE big innovation this year for Polaris is the RMK KHAOS, which is the most agile mountain snow machine for all types of conditions. "The most agile all-mountain sled," this is how the manufacturer introduces this model. It is indeed a machine that can be adapted very well to any condition. Above all, the effort required to drive it has been reduced so much that it is entirely different from a Polaris PRO-RMK.
To do so, Polaris has completely redesigned the geometry of the rear suspension, which changes the dynamics and makes it more "flexible." We lose some of the driving precision that a PRO-RMK offers, but we gain in handling. Also, the new adjustable Walker Evans Velocity shock absorbers bring this snowmobile to a whole new level. This drastically reduces the effort required to initiate a deep snow turn and significantly improves bump absorption.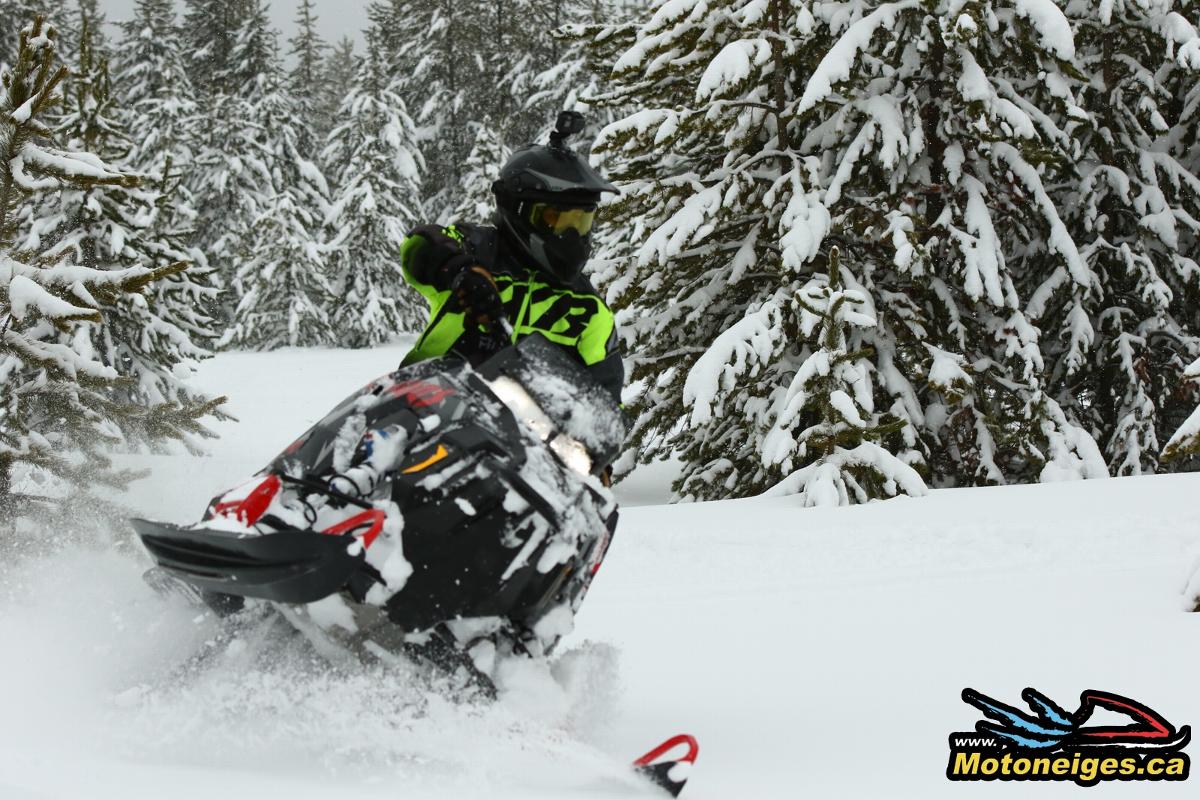 To power this beast, Polaris offers a choice of 2 engines, the Cleanfire 800cc or the Patriot 850cc. Of course, I would opt for the Patriot 2-stroke 850cc engine, which develops more than 170 horsepower. The power delivered is impressive throughout the range, and the clutch works perfectly. This system is installed in the AXYS chassis, which offers increased rigidity, optimal ergonomics, and a well-designed balance to ensure that the driver has an unforgettable experience.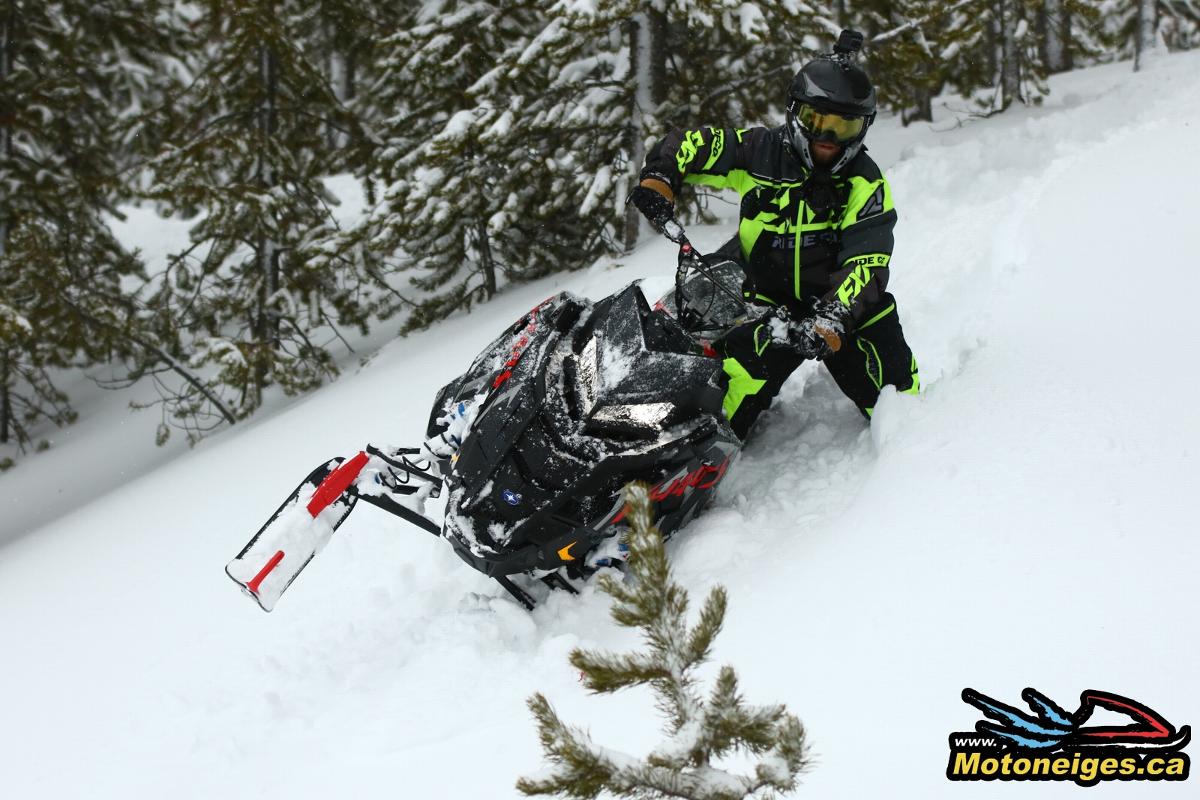 With a 155" x 15" track and especially 2.6", it is safe to ride everywhere or climb the steepest hills. All the features have been designed with one goal in mind: to offer the perfect mountain snowmobile, no matter what type of conditions you will face. This is why the Polaris 850 RMK KHAOS 155 is one of my favorites.