The city of La Tuque definitely represents a large territory to explore on your snowmobile. It covers over 28 000 km2 of forest inhabited by only 11 000 residents established mostly in the urban sector of La Tuque. Hundreds of kilometers of marked trails offer to snowmobilers a wide variety of winter scenery wonders. The trails go through welcoming native communities. So much to see !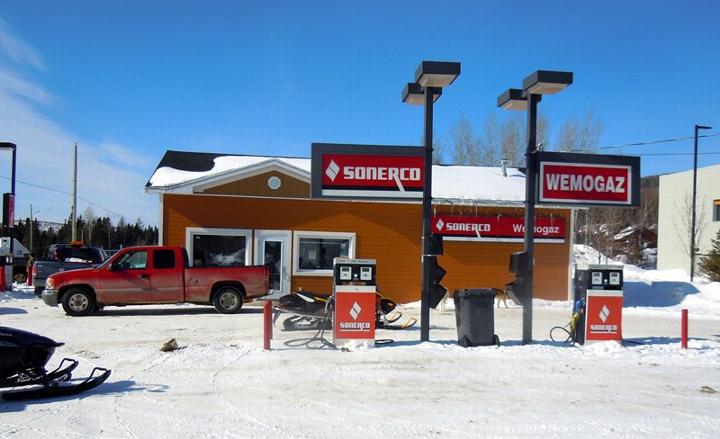 Convenience store in Wemontaci
.
Inns in the Haute-Mauricie forest are located all along the snowmobile trail network and offer a wide range of accommodations at very reasonable price.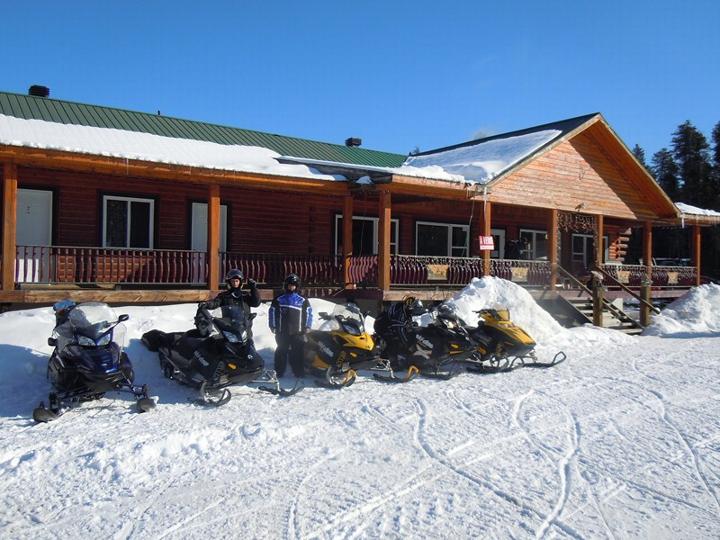 During winter of 2011-2012, last minute forest operations or tough conditions of trails crossing lakes and rivers have caused problems on some sections of the network. For the 2012-2013 season, La Tuque authorities have met forest industry representatives, snowmobile clubs and the concerned provincial departments to ensure that everyone was aware of the actions of each other and to see how it would all be linked quickly to provide the best conditions to visitors. It is sure that this dialogue brings a better co-existence of all the users of public lands. The upcoming season is going to be great !
The provincial trails T.Q. 73 and 83, and the regional trails 360 and 355 will be ready for the numerous users right at the first snowfalls. Snowmobilers will enjoy the improved conditions and well-groomed safe trails.
Trail T.Q. 83 that was crossing lake Mauser near Parent, has been relocated; it bypasses the lake now, so there will be no more worry about ice conditions or slush that made crossings very difficult under bad weather conditions. Also, this new section will get you directly to the rental units of Domaine l'Ombre du Vent.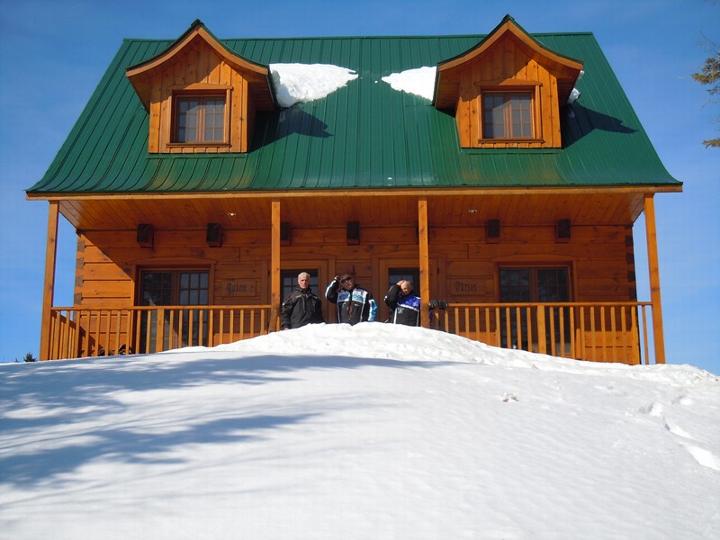 L'Ombre du vent in Parent.
Another trail has been relocated, # 345 near Casey. From now on, the trail will go through the Outfitter Kanawata by lake Manouane. This wonderful lakeside inn has been built by French investors; they offer quality rooms, good food and gas supplies. Now located right on trail rather than on an access road, it provides quite an improvement to the Haut-Saint-Maurice tourism offer.
Finally, all over the snowmobile trail network in Haute-Mauricie, medical evacuation sites have been identified, indicated on maps and on signboards along the trails. This way, in case of an emergency, snowmobilers will be able to identify their location and then find the easiest sites for authorities to organize a quick rescue mission. These coordinates are known by call centers, by wildlife officers, by forest rangers, by paramedics and by air services.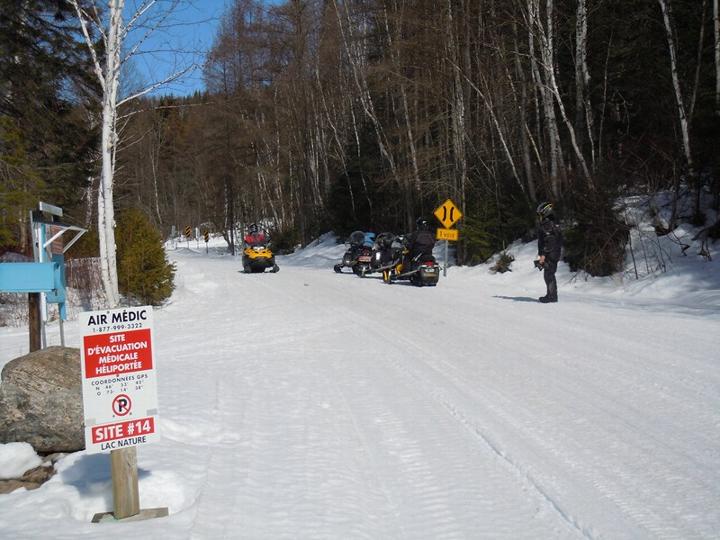 Emergency evacuation site
So, the Mauricie region offers wonderful scenery, improved trails, great accomodations right on trail network and optimized rescue services. All yours to discover and enjoy !