Trailer Inspection: Avoid Problems
The snowmobile season is coming up and has even started in some areas. This makes me want to put my snowmobile in my trailer and go, but is my trailer ready to travel a long distance? At the beginning of each season, a few steps are required to inspect the trailer.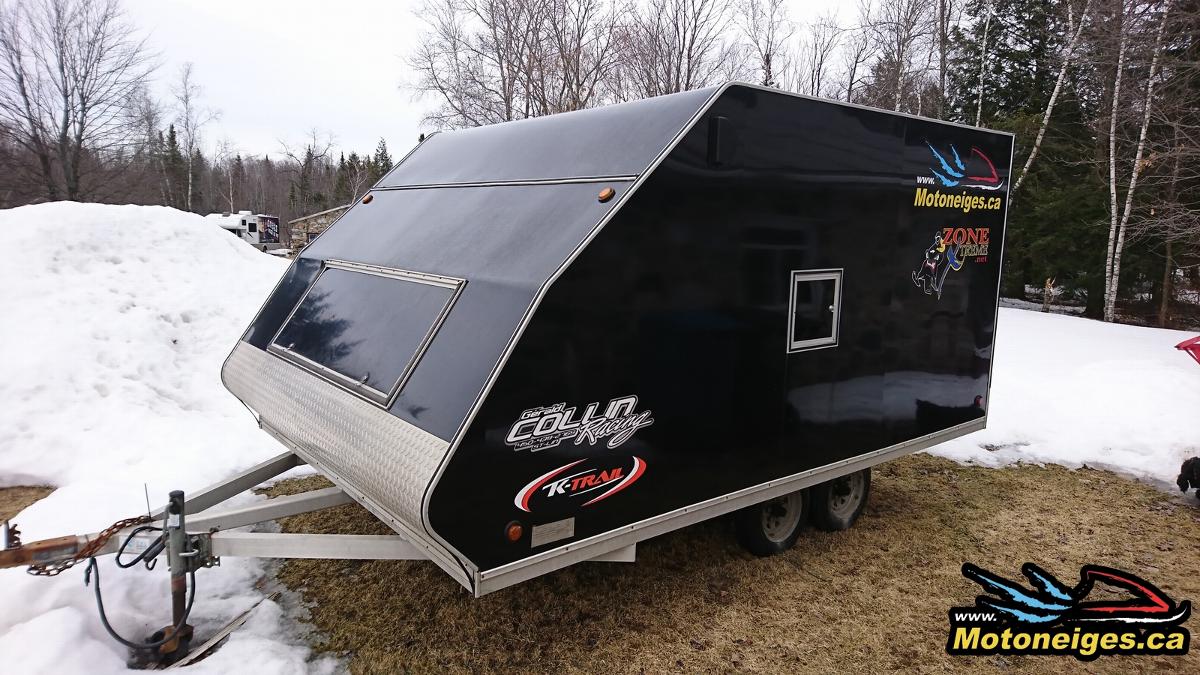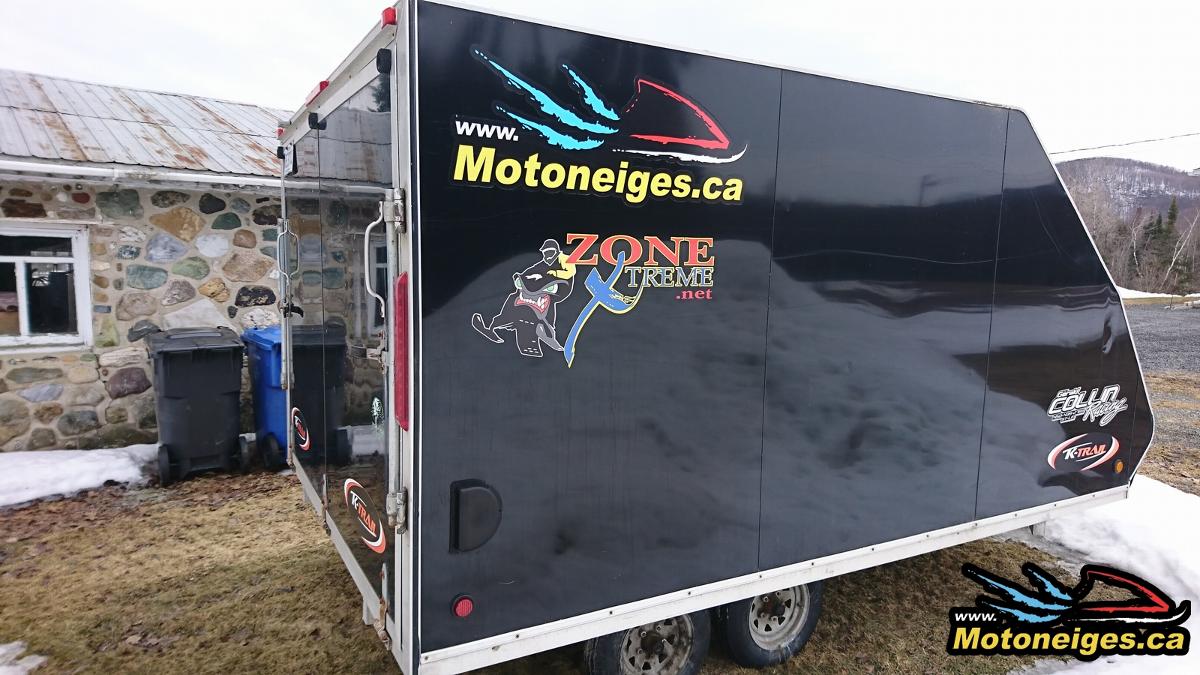 1- Visual inspection
Make sure that the floor is solid, that there are no broken welds, that there are no cracks on the walls and roof (closed trailer). You must also lubricate all hinges.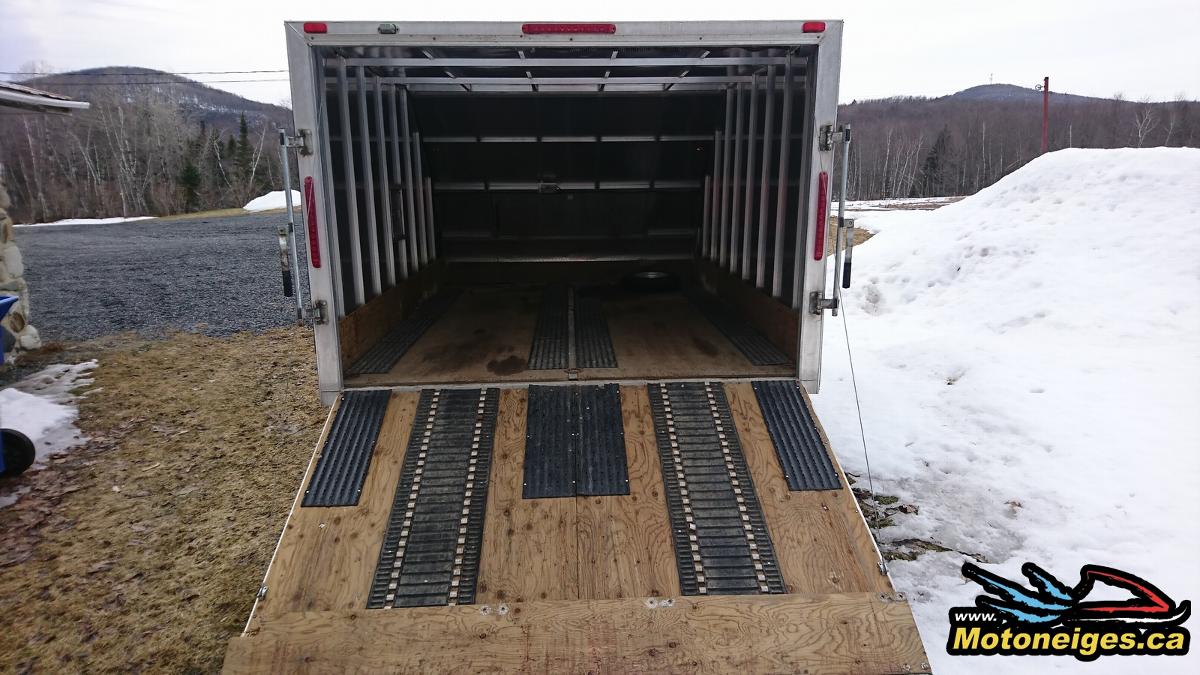 2- Inspection of the trailer coupler
Be sure to check the coupler of the trailer; it is what attaches the trailer to your vehicle. Lubricate the mechanism and adjust it if necessary, so that it is firmly fixed to the vehicle. Also, verify the safety chains to make sure they are solid.
3- Tire inspection and wheel bearing
Check your tires for wear and tear and also if they are damaged. Often over the years, the rubber breaks and this can cause a flat, change tires if necessary and adjust the air pressure. Once a year, loosen the bolts and remove the tire to check the bearing. Lubricate the bearing, replace the tire and lubricate the bolts. Remember that your trailer rides in snow and salt and that often rusts the bolts, grease on the bolts will prevent problems if you have to remove the tire.
4- Electrical system inspection
Make sure there are no cut wires, check and clean if necessary, the plug that connects to your vehicle. You can also test the plug of your car with a small L.E.D. tester that will tell you if the plug of your vehicle is operational. Connect the trailer plug to your vehicle's plug and check that all lights on the trailer are working.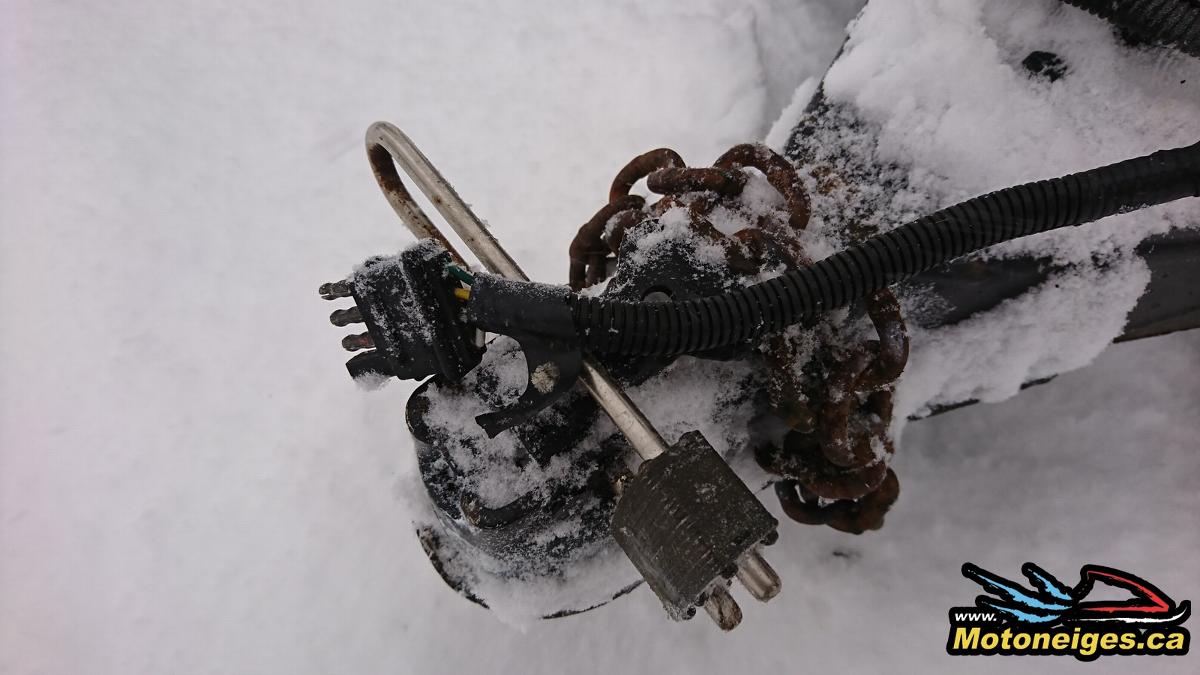 5- The essentials
We don't want that, but we may have a flat tire. Always have a spare tire, a good lever to lift the trailer and the right tool to loosen the bolts. Finally, check your license plate to make sure it is securely attached to your trailer.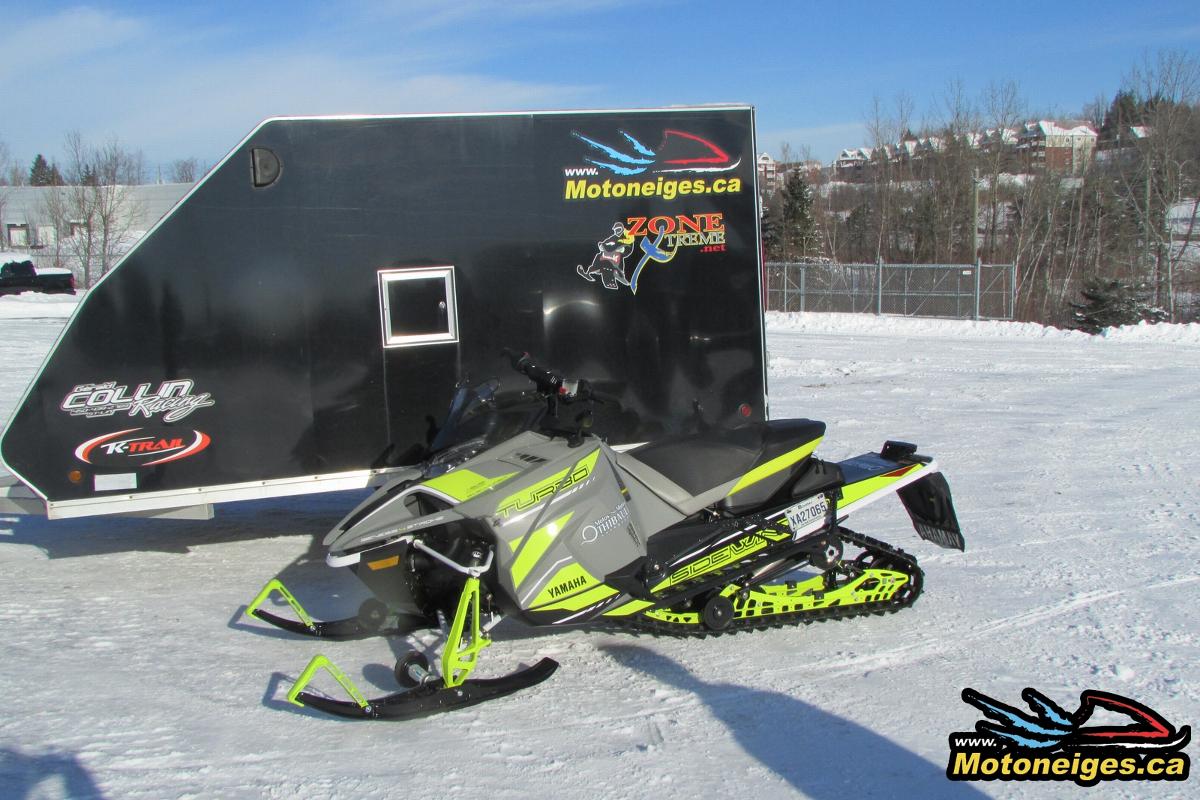 Now, your trailer is ready to take your snowmobile where you want to get nice snow to practice your passion, have a good season!