Each year, team members of SledMagazine.com gather on the 10 000 square kilometers playground of Monts Valin. The massif goes from the Sainte-Marguerite River, famous for its great salmon fishing, to the Shipshaw River, which represents about 60 kilometers. The area receives an impressive average of 6 meters of snow each winter and the scenery is continuously transformed. Conifers are so heavily covered with snow that they look like ghosts. Summits provide incredible points of view on valleys and basins that hold more than 250 lakes full of fish. In brief, an outstanding show and great photos from peaks of over 950 m of altitude.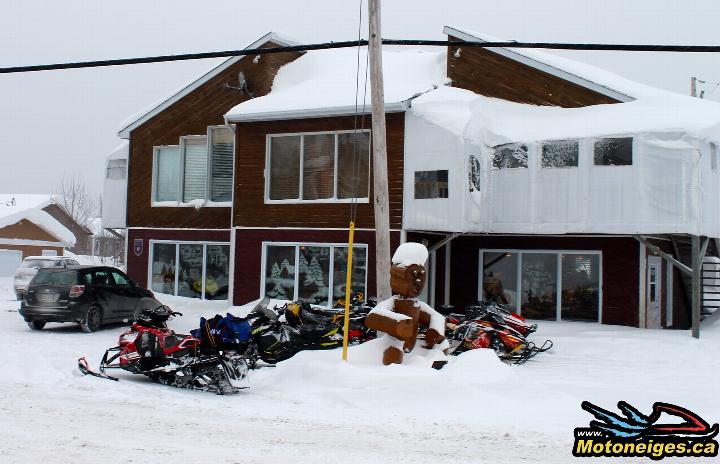 Passion Québec is located in Saint-David-de-Falardeau, at about 50 km from the city of Saguenay. This is our gateway to the mountains, where we are gathering and staying. Passion Québec offers lodging for families or groups and is located close to Le Valinouët winter sports station. It has a direct access to snowmobile trail TQ 93 that goes through Monts Valin and reaches the Saguenay River and the Saint Lawrence River. The local snowmobile club Caribou-Conscrits takes care of many loop circuits that let you discover Monts Valin from all angles possible. Relays and inns are available along the way for good meals and for gas.
It is easy to get to Passion Québec and large parking is available for vehicles, trailers and snowmobiles. All accomodations are very clean and fully equipped to prepare your own meals. After a great day full of discoveries and of breathtaking photos, after a good meal with some drinks, the evening usually ends up with deep sleep. Breakfast can be served in the dining room, famous for its copious brunch. You will enjoy a varied and very complete menu in a warm atmosphere.
Passion Québec is not only the gateway to Monts Valin, but also the provider of a wide range of services for all the family : rental of different snowmobile models, gas station, convenience store, spa and massage for your pleasure and muscle relaxation after a day of physical activities. Besides snowmobiling, groups can go skiing on the 27 slopes of Le Valinouët ski station that are about 350 m high. Along with cross-country skiing, sliding and dogsledding, we can say that Passion Québec offers a complete range of winter activities.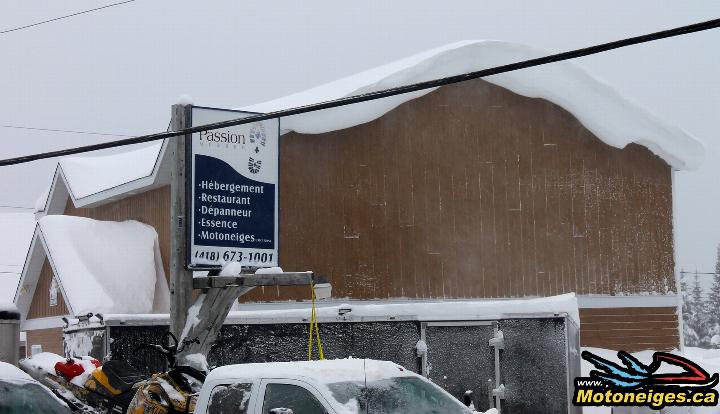 Columnists of SledMagazine.com come from different regions of the Province of Québec and they just adore Monts Valin to get reunited, to go snowmobiling and also, since they have to work, to review our different publications. With its extreme cold conditions, January is the perfect month to try out new clothes, helmets, visors, gloves, boots and other equipments to be offered on the market. Long rides on trails and in deep snow allow us to put equipments and snowmobiles to the test and to prepare our articles.
Columnists and collaborators of SledMagazine.com strongly recommend Passion Québec for your stay not only because of its quality, but also because of the wide range of services offered and the easy access to snowmobile trail network.
One stay at Passion Québec and you will go back, that's for sure!