The Tunnel Ice Scratchers With Replaceable Tips Test
I have the chance this season to try the Tunnel Ice Scratchers with replaceable tips (860201430) with the Ski-Doo MXZ X 850 E-TEC 2018. For me, this accessory is a must for any Ski-Doo snowmobile owner, as it provides additional cooling in mild weather or on icy surfaces. As soon as the scratchers are lowered to the ground, the effect on the engine temperature is almost instantaneous. During my tests, I noticed that the engine temperature was a few degrees colder when using the scratchers. It also has the characteristic to provide enough lubrication to the runners to prevent them from sticking to icy surfaces after overheating.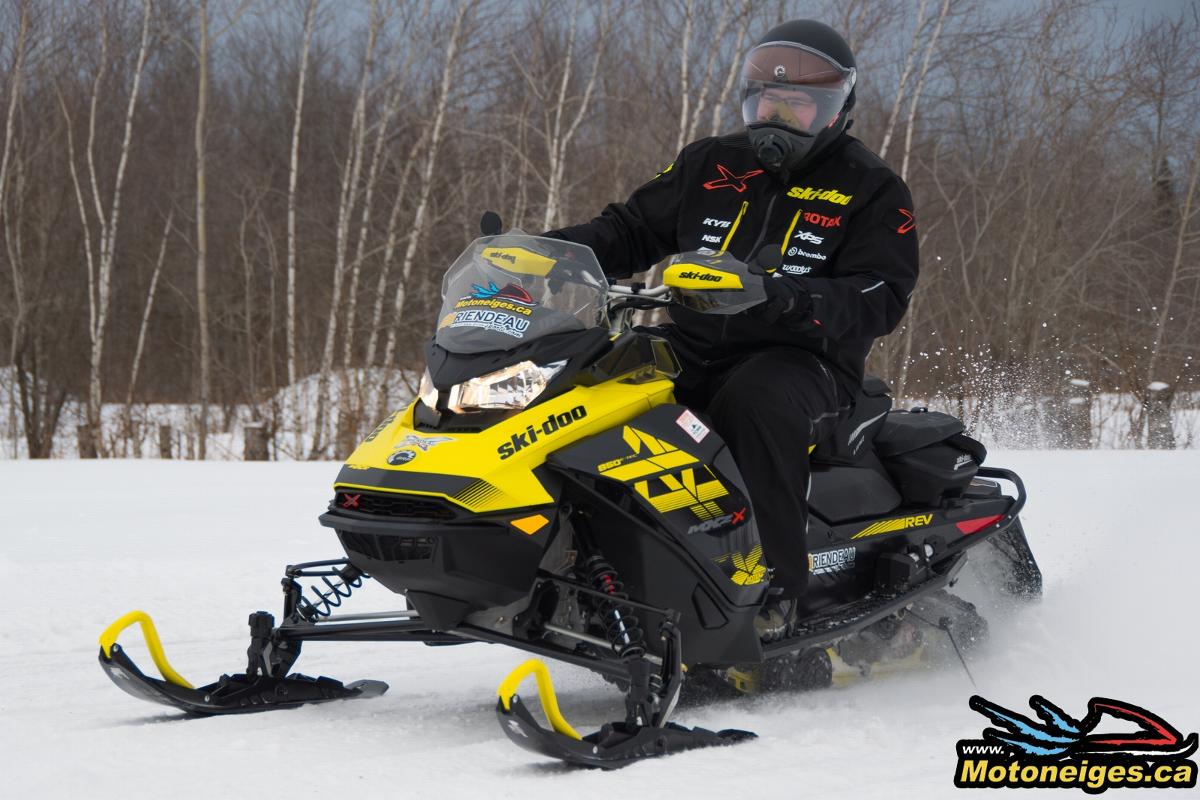 The scratchers are very well designed, it can be easily hung under the tunnel when not in use. They are also designed to be used in reverse, no chance of damaging them if left on the ground. The tips are also replaceable, extending the life of snow scratchers.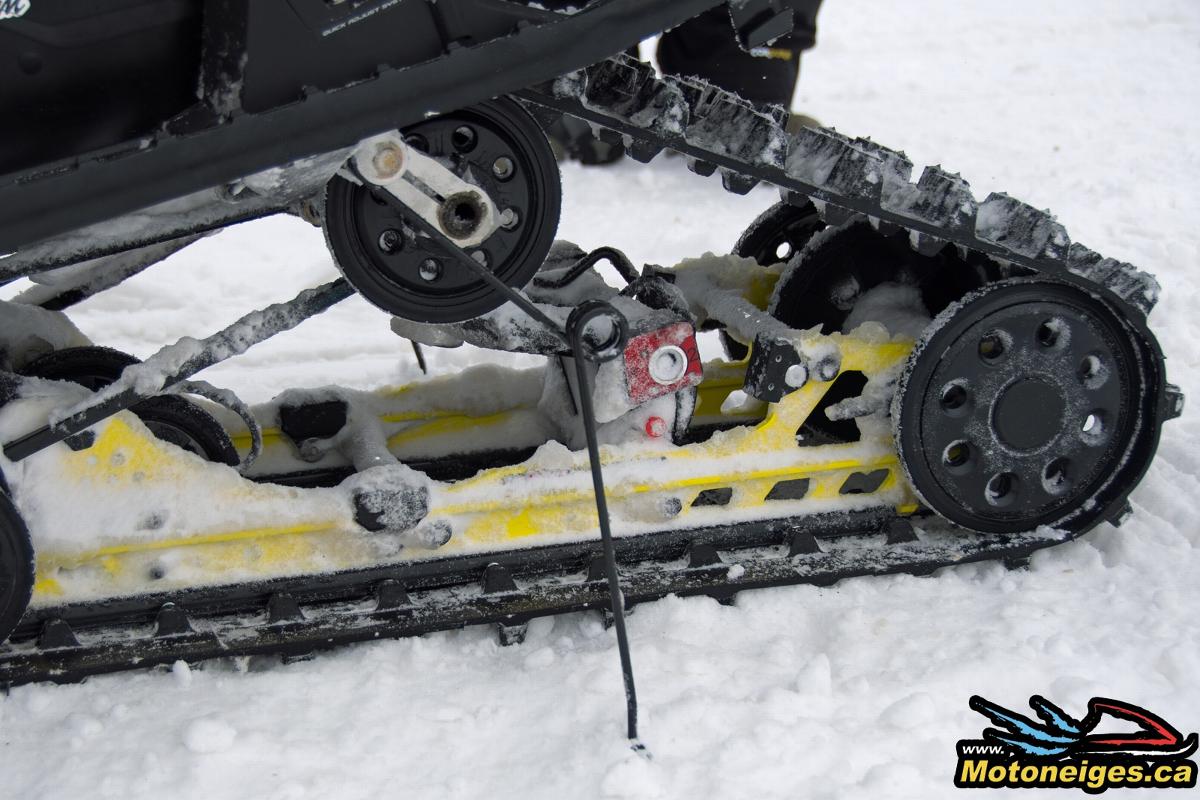 The ice scratchers installation is for intermediate, for the installation of the new rear bolt of the rMotion suspension. It is recommended that you have the snow scrapers installed by your dealer if you do not have the necessary tools or experience. For the MXZ X 850 E-TEC with the "fitting" kit, such as our test snowmobile, it is necessary to replace the QAS hydraulic protection plates with part number 860201503 to clear access to rear suspension bolts. We recommend installing the new plates from the start given the popularity of this accessory. Once in place, it is possible to add tunnel snow scratchers, as on other models. For me, the presence of snow scratchers gives me peace of mind when wheater conditions get colder or the outside temperature gets milder. It will also allow me to extend my season in the spring when the snow becomes heavier.
For more information about the Tunnel Ice Scratchers With Replaceable Tips, visit www.ski-doo.com and go to your nearest BRP dealer.
I would like to thank BRP for the loan of this accessory used in the long-term test of the MXZ X 850 E-TEC 2018.