Located at the east end of Highway 20 and the gateway to the beautiful Gaspé Peninsula region, the Quality Inn & Suites Mont-Joli is the perfect place to start your tour of this coveted region. In addition, its unique location also allows snowmobilers to stay for a few days and ride several different routes daily.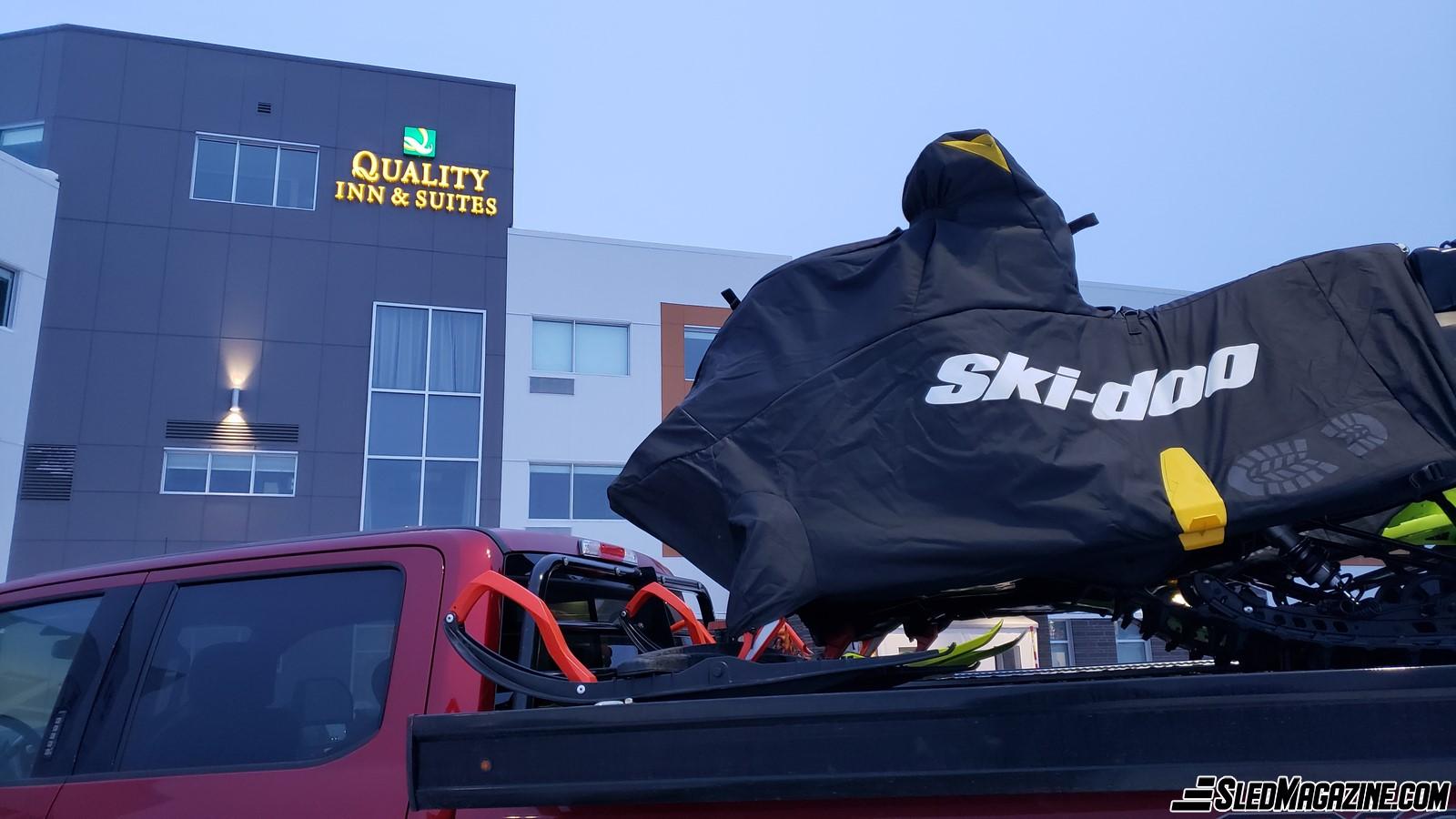 Inaugurated in 2019, it offers all the comfort you could wish for. In addition to the spacious rooms, they offer suites and even a penthouse. Everything is designed to provide great comfort to snowmobilers and other visitors.
At the hotel, there is also a swimming pool, a SPA and you can also get a massage!
The hotel is close to restaurants, a gas station and even a place that sells maple products!
Cameras outside keep an eye on our snowmobiles. For those who choose to do the Gaspé Peninsula loop, there are places where you can leave your cars and trailers.
The hotel is accessible directly from the trails. In less than 10 minutes, you can take the Trans-Quebec #5, which goes around the Gaspé Peninsula.
The Gaspé Peninsula region is known for its good quantity of snow and quality of its trails.
From the hotel, several itinerary options are available to us. You can go east and do a loop in Matanie. You can head south and discover Matapedia. Finally, you can head west towards Neigette and Témiscouata. In the evening, you return to the Quality Inn & Suites to relax and remember the beautiful landscapes you witnessed along your ride.
If you are looking for a place to stay for snowmobiling, we highly recommend the Quality Inn & Suites Mont-Joli.