The Mission Helmet – Enter the CKX New Era
It was on February 26th that CKX presented its 2020 clothing and accessories collection. In this context, the Drummondville firm used the opportunity to launch its brand-new Mission AMS modular headset.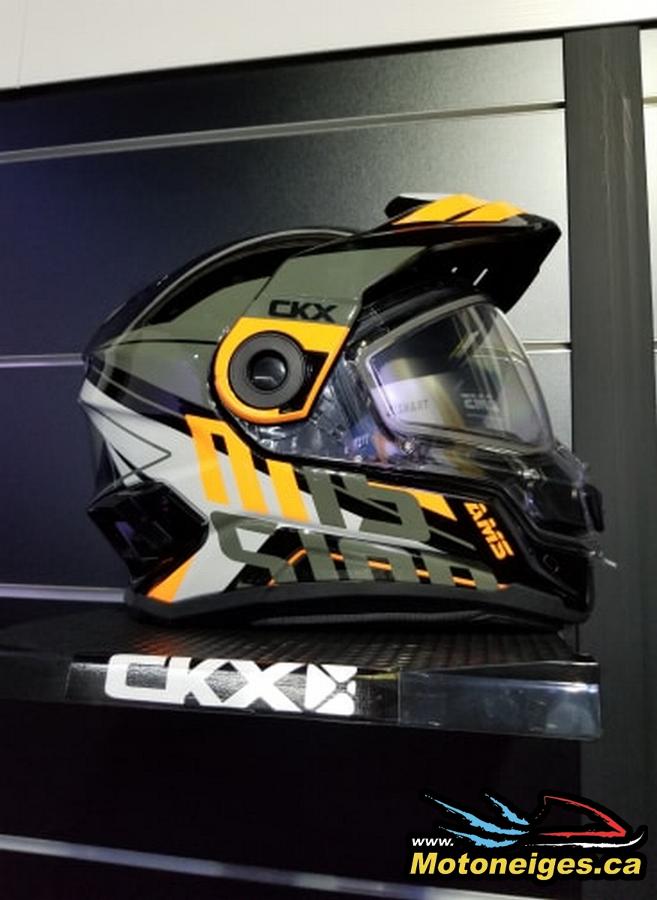 However, what exactly is the Mission? It is a close relative of the existing Titan helmet. The revolutionary helmet is designed to offer trail snowmobilers a light and sporty aerodynamic product. Tried and tested under controlled indoor, icy outdoor and wind tunnel conditions, the Mission is an original design that adopts a new principle of internal air evacuation.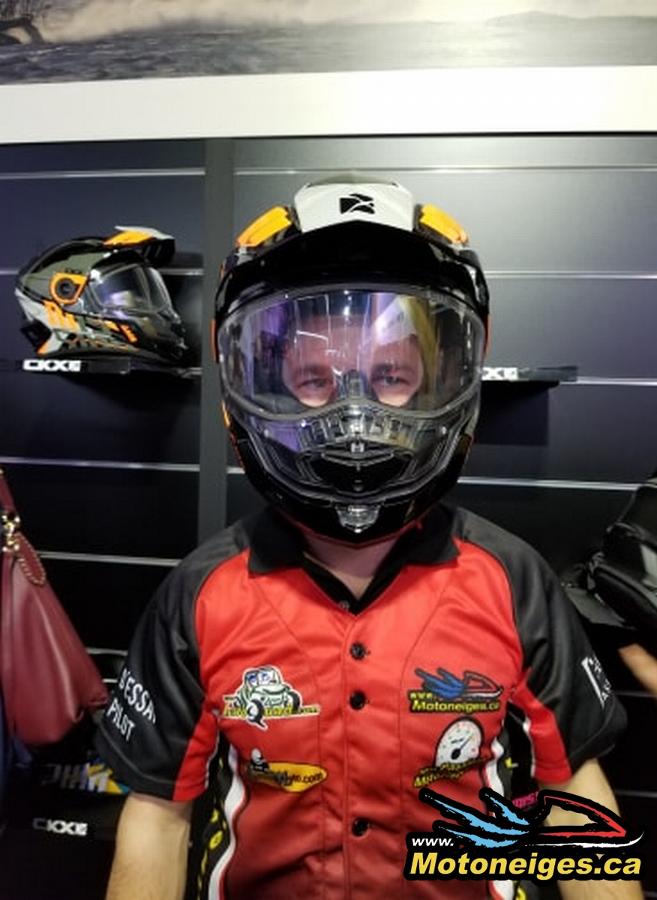 Several other features characterize the Mission, and it has been designed to provide stability at high speed while focusing its qualities on features required by 21st-century snowmobilers. For long rides, the Mission is equipped with a sealed visor (electric or not) and a long chin guard. Inside, hearing protection pads ensure noise reduction. There is a 2-position aerodynamic pallet installed, and it can be removed without tools by a push button. Also, the user will be able to see far and wide thanks to an oversized visor that allows, once opened, to communicate freely. An inner solar visor has been designed and studied before installing it. The Mission's great asset comes from its AMS technology. It is an internal channeling system which ensures that expired moisture is evacuated. So, the high-pressure air that hits the front of the helmet exits at low pressure at the back. 2 AMS lines have been set up to make the concept work. Moreover, an adjustable and removable ergonomic deflector is included, which helps reduce internal fogging.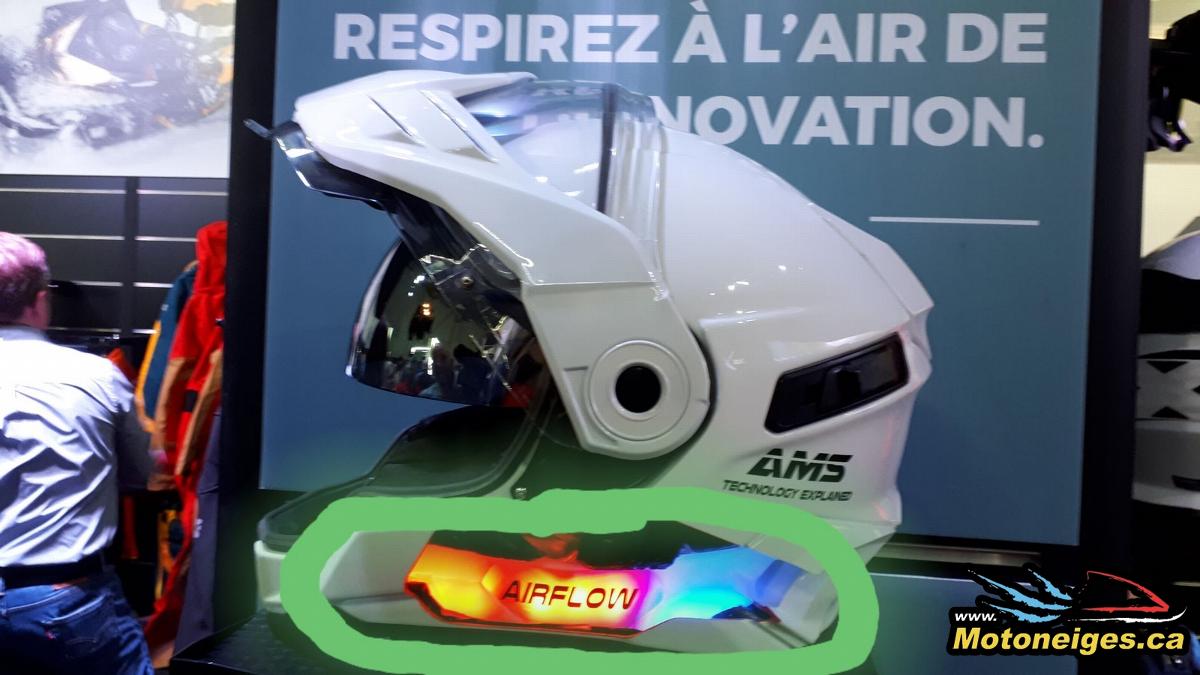 For CKX, the Mission is a story of innovation and experimentation. The quality in the whole product is visible in the finished element. The helmet is very comfortable, and according to a member of the engineering team, it weighs only 1600 grams. The choice of color is vast for the first year of release. I think the Carbon model is a masterpiece and I'm already excited to try it out soon.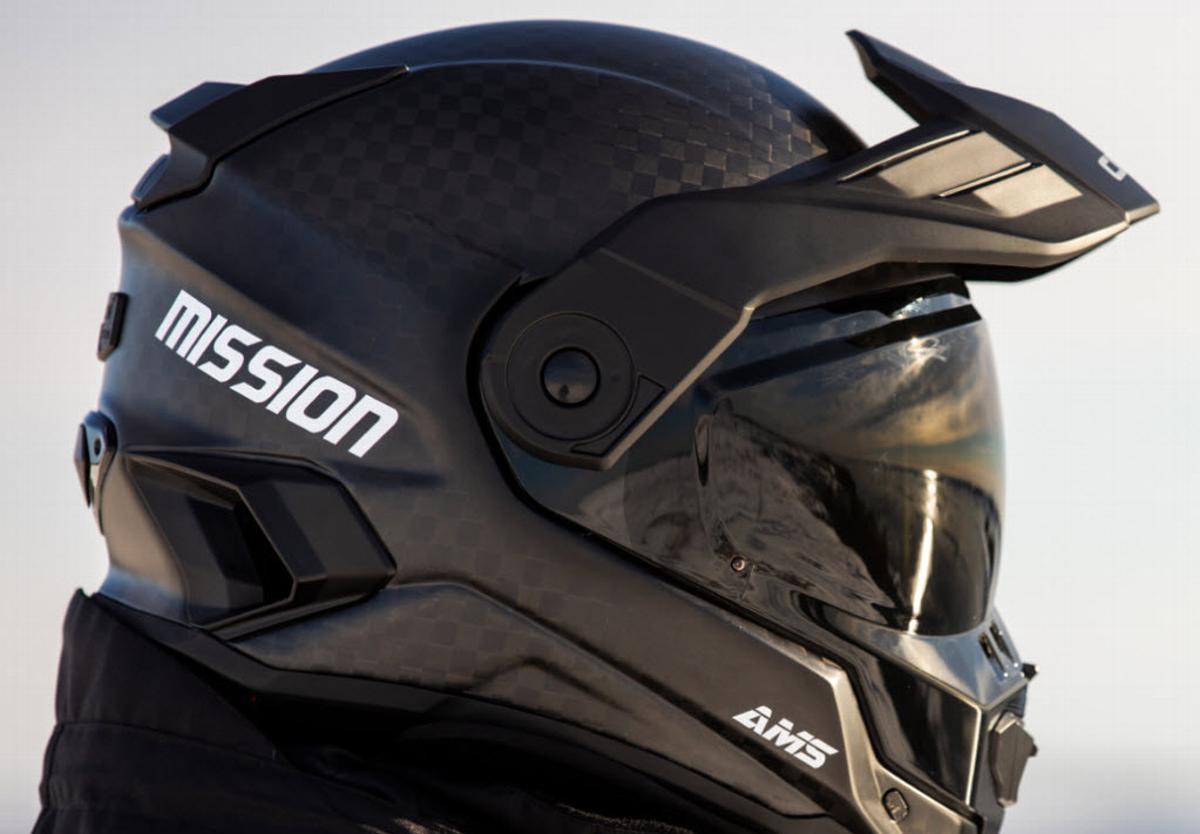 For more information you can go on the CKX website.
[[YT]]