This 3rd of December 2016 has been a day I am not going to forget soon. This first Saturday of December has been a beautiful day of many first experiences for me : my first ride of the 2016-2017 season, my first ride dressed in Motoneiges.ca colors and my first snowmobile trial of the Motoneiges.ca fleet.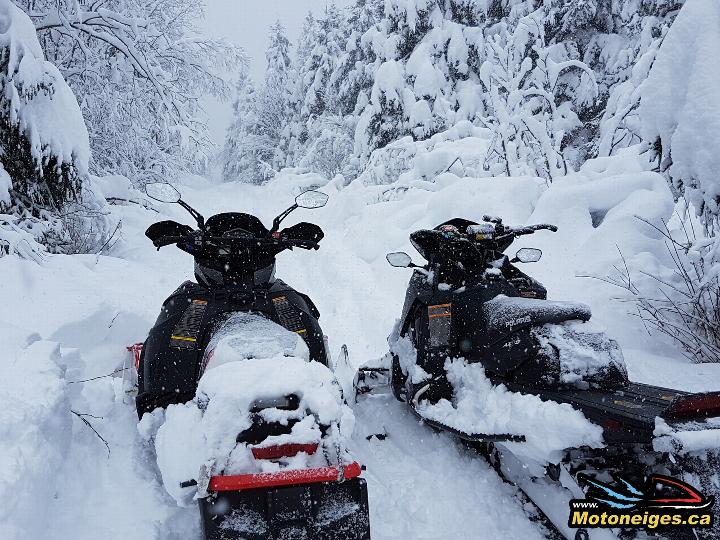 So, I had the chance, during this ride, to put to test the 2017 Polaris 800 Switchback Assault on about 150 km. One word says it all : 'Wow"! The Switchback Assault is a lightweight, efficient and easy to handle snowmobile. To set the context, I will say that snow conditions were heavy, humid and sticky on that day. We rode on many logging roads and in few non-maintained bushes. The Polaris 800 Switchback Assault is a crossover machine that is very pleasant to pilot on trail as well as off trail. It is really efficient even if I am no expert in off-trail riding. Despite that, I personally think that it was the best machine to take the lead in virgin areas. It made me open the way in such beautiful deep snow. Without the Polaris 800 Switchback Assault, I think that we would still be rescuing my riding companions on their heavier machines. I wish to test this snowmobile on a longer ride in order to adjust the settings to my type of riding.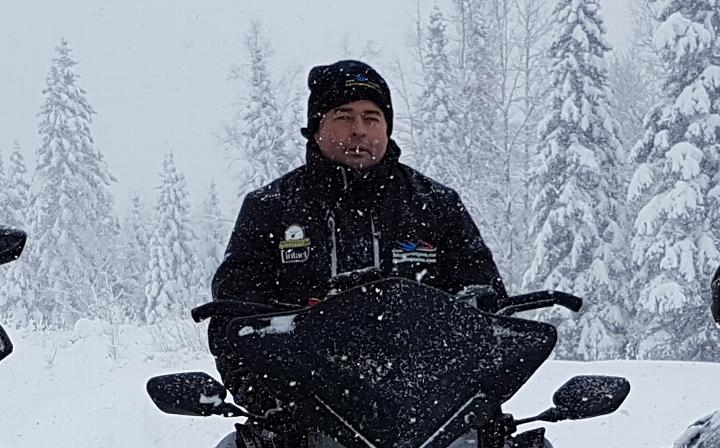 When I put on the official clothing of the web magazine Motoneiges.ca, made of the brand new CKX Element jacket and the CKX Air bib, I felt comfortable right away. The humid weather and the sub-freezing temperatures allowed me to test the waterproofness and comfort of this suit. After a few detours in virgin snow, my body temperature was already quite high. Right from that time, I noticed that the clothes were really breathable and that moisture was evacuated, which let me stay dry all day long. During the season, when I am going to ride under extreme cold temperatures, I will be able to see if insulation is efficient, but at first sight, I would says it is. Thanks to the web magazine Motoneiges.ca and to its partners Polaris and CKX for letting me live this incredible first day.