The 12 days of Christmas by the 2018 Polaris XCR 800 Switchback
It all began on a damp, dark, drizzle rain, crappy type of day. Not a good day for picture taking. Jesse, Joey and the friendly gang at Laquerre's Marine and Power Sports in East Montpelier Vermont, didn't even come outside to say goodbye. I really wanted to thank them for taking such good care of me since I arrived from Roseau Minnesota. I was quickly put into the SledMagazine.com trailer and it was done. I was on my way to a new home. No ceremony, no pictures and not much fun.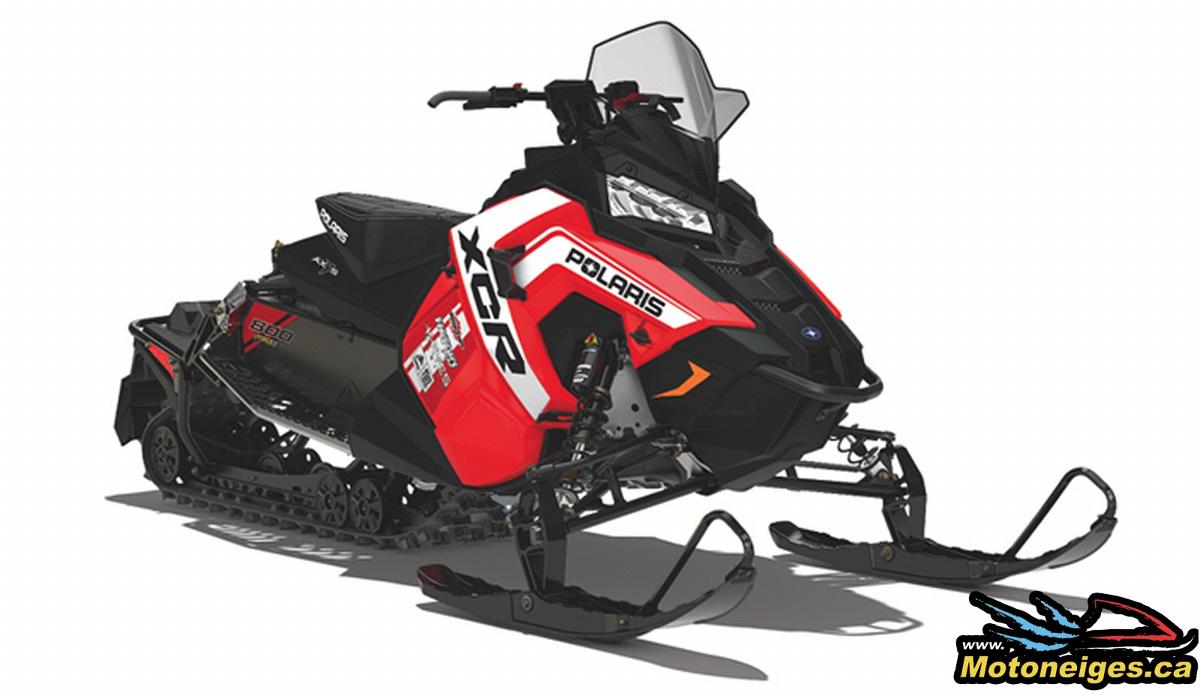 Once at my new home, I was poked and prodded as my Test Rider began the "also not great for photos" process of preparing me for our upcoming winter of trial and adventure. Not much fun. They told me that being a SledMagazine.com long term trial snowmobile was going to be fun.
Then just a few weeks before Christmas, it all changed as the gifts started to flow and I was getting lots of attention. I want to share what I have received during my 12 days of Christmas. Here we go!
On the 1st day of Christmas, my Test Rider gave to me…… a Polaris Pro Fit rear cargo rack in Black to match my XCR tunnel. Item # 2880205-458
On the 2nd day of Christmas my Test Rider gave to me……..the awesome storage capability of Polaris' Lock & Ride semi rigid cargo rack bag (item#2881967) and a Pro Fit under seat journey bag (item 2880372) to carry everything we'll be taking with us on our rides.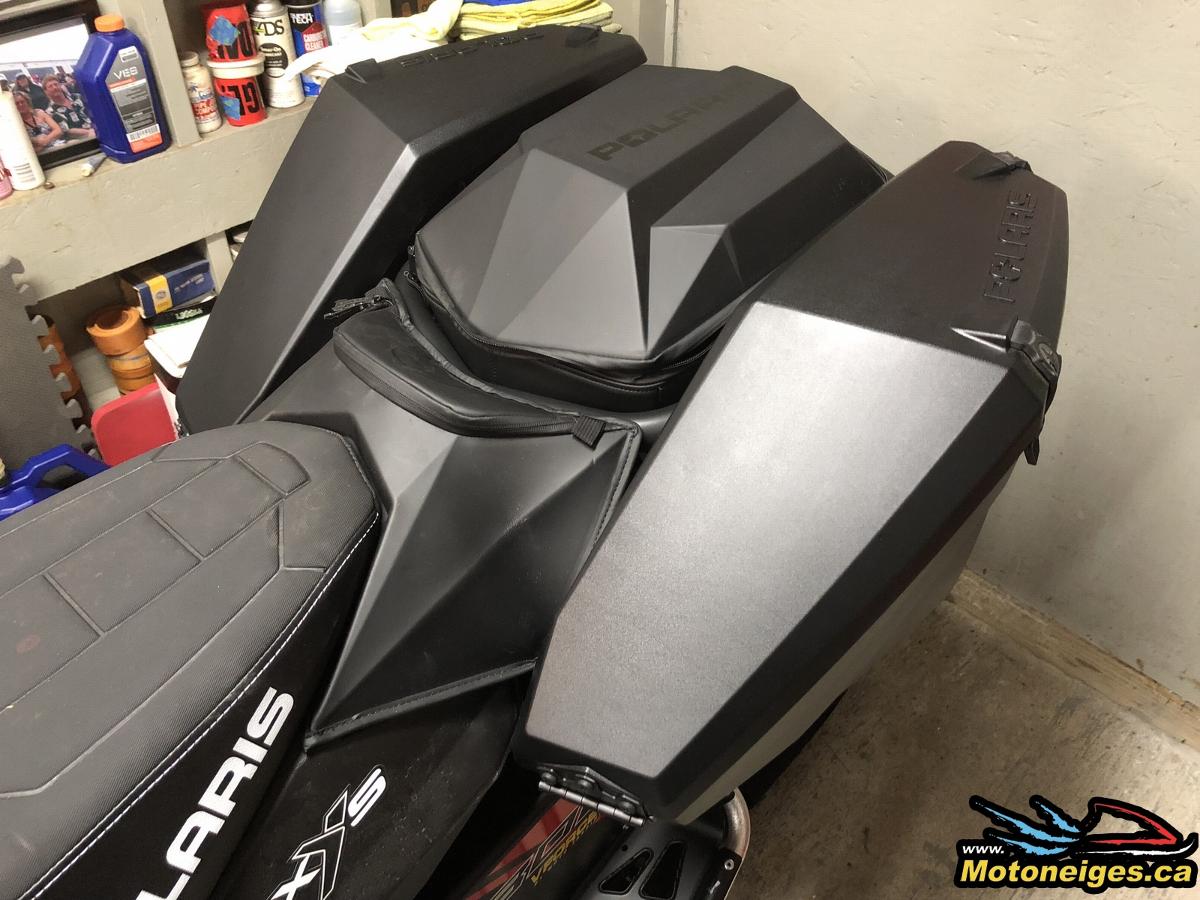 On the 3rd day of Christmas my gift was even more storage with Lock & Ride saddle bags (item 2878720) My Test Rider guy really plans to carry lots of stuff!
On the 4th day of Christmas my "getting nicer every day" Test Rider gave to me….108 Mega Studs with shiny red aluminum backers and "no bend, no break" collars from MackStud.com in New Hampshire USA / PinPulledPerformance.com in Canada. Ahh, better safer traction. My life is getting better each day.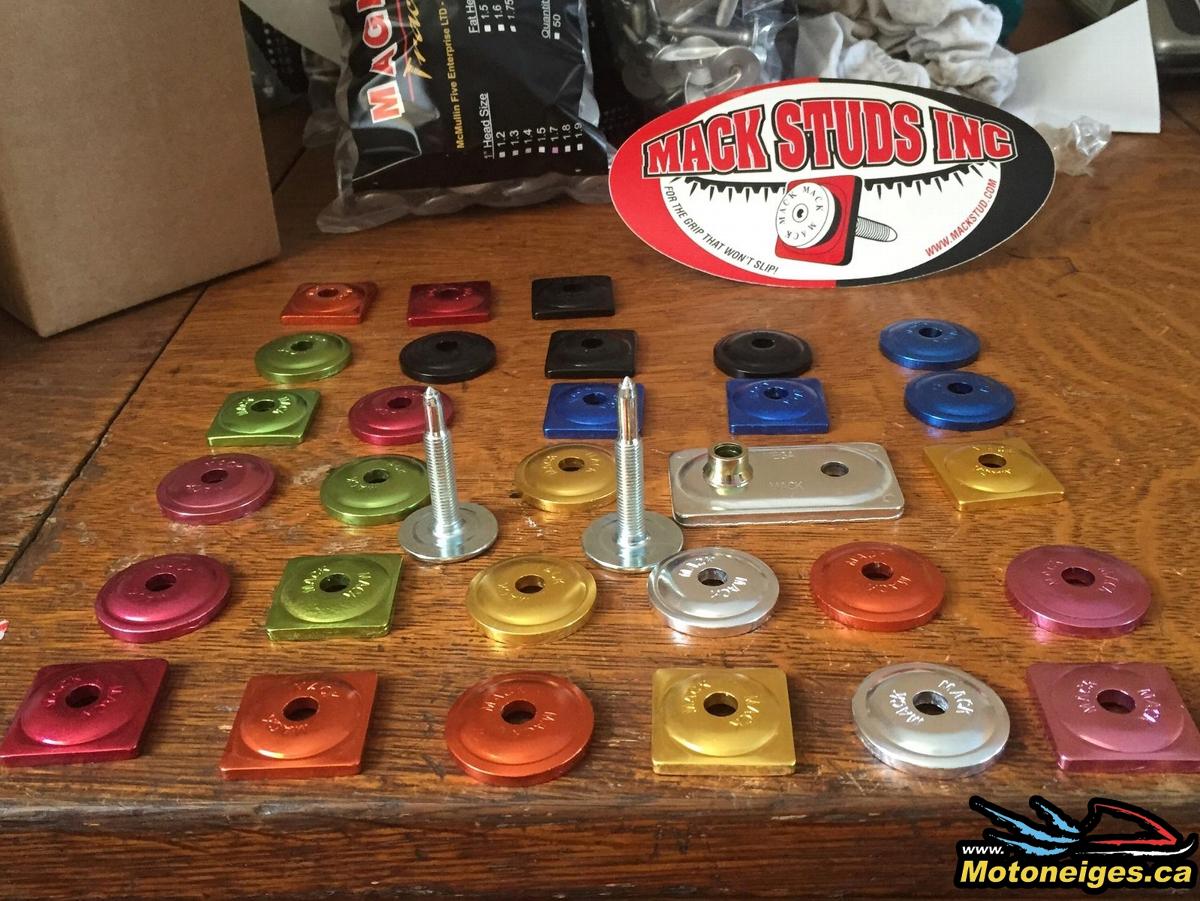 On my 5th day of Christmas my new friend Test Rider gave to me…..a set of Qualipieces.com P-3004 Roller skis made specifically for my Pro Steer Skis. No pavement punishment for me. I think he really likes me!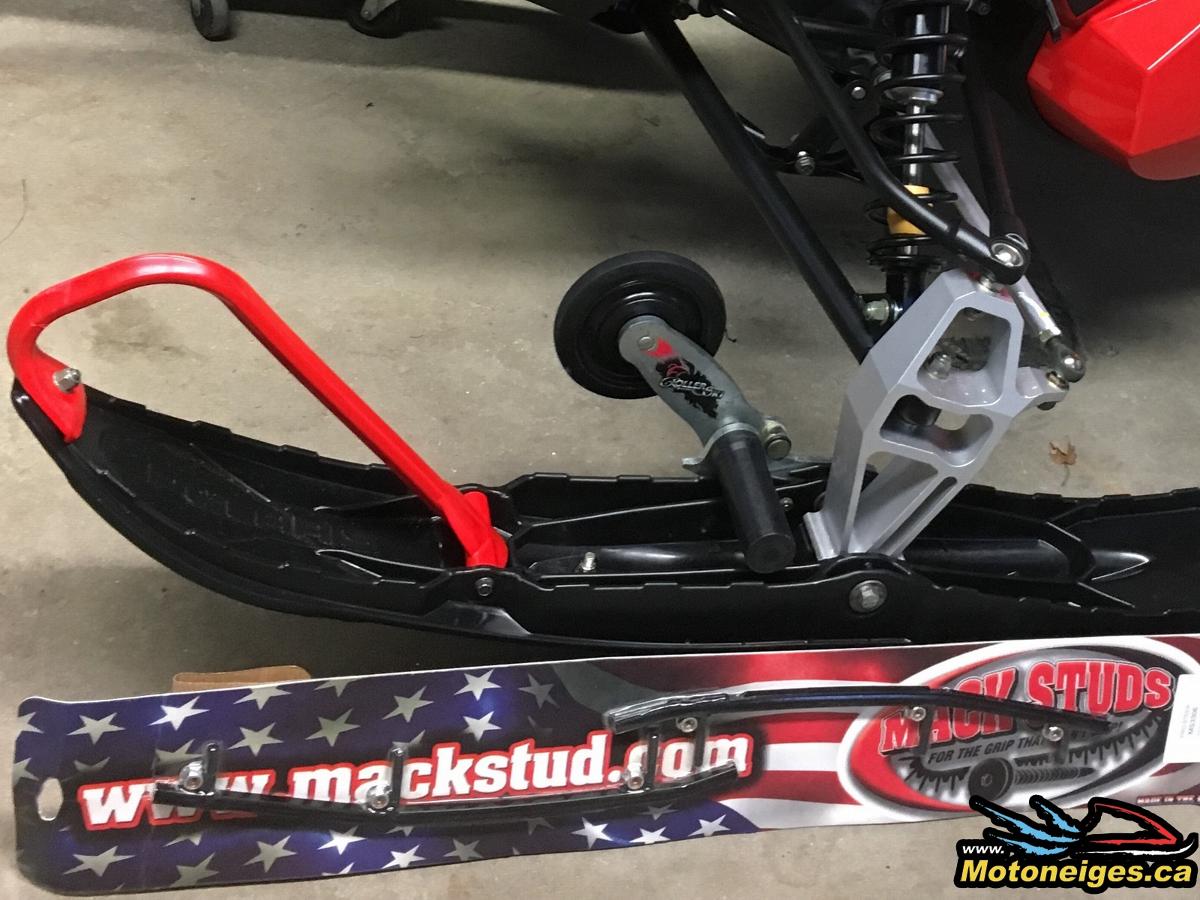 On the 6th day of Christmas my awesome Test Rider gave to me……………. a new set of 6", 60degree carbide on a rugged ½" bar from MackStud.com / PinPulledPerformance.com. Perfect, now my steering capabilities are balanced with the studded traction of my Cobra 1.352" track.
On the 7th day of Christmas my new best friend Test Rider gave to me…..Polaris' heated windshield bag (item 2880374) for easily accessible, comfy warm storage. This guy is great!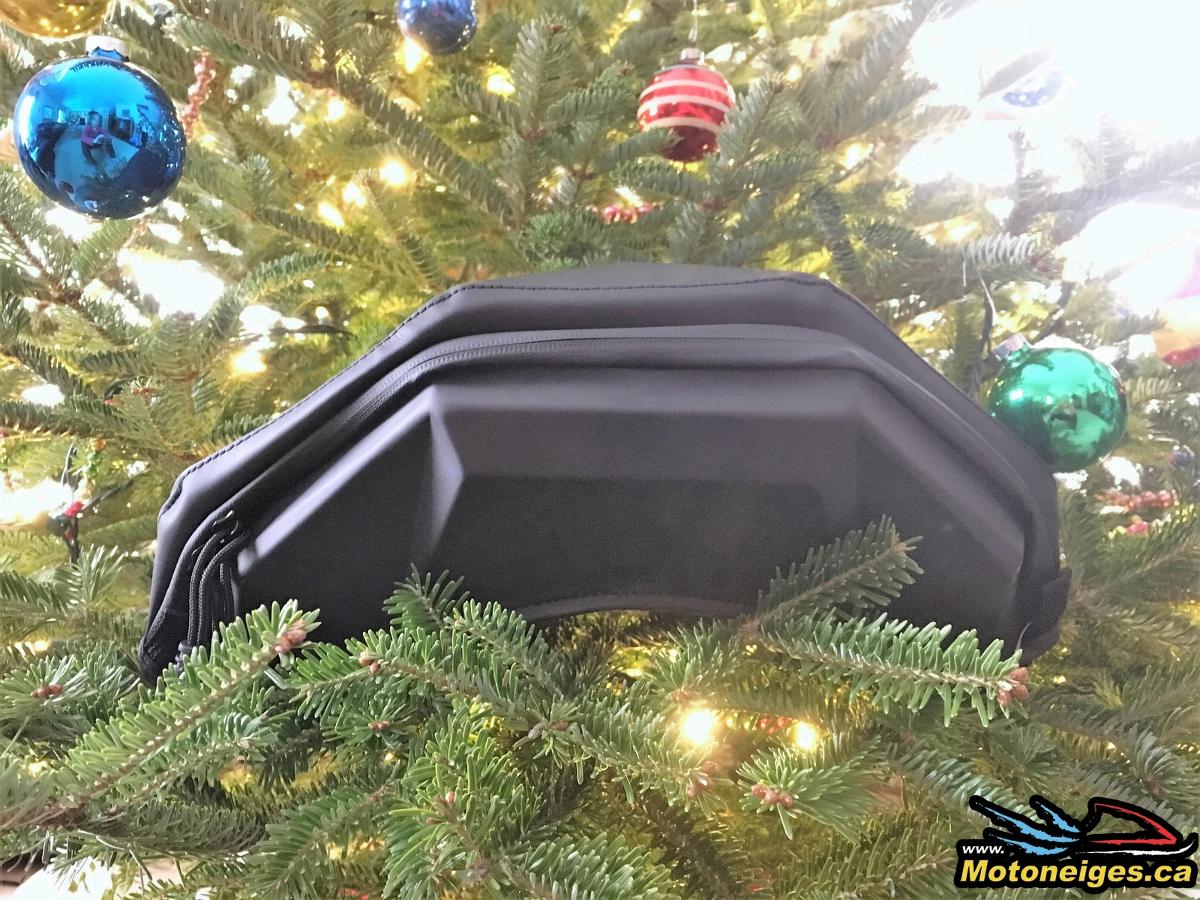 On the 8th day of Christmas my new gift was wiring for a very cool BiteHarder.com 12V accessory grinder and a BiteHarder standard series carbide runner sharpening tool. Now we can keep my carbides safe and sharp anytime and anywhere. My Test Rider is going to be the coolest kid in the neighborhood when he pulls this out.
On the 9th day of Christmas my awesome Test Rider gave to me…….Qualipieces flexible Trail Blizzer ice scratchers with their new shock mount adapters. Trail Blizzers are the best because of their patented "stay tight and secure" design. And they are available in the good old US of A. I'll enjoy cooler sliders and engine temperatures all winter long. Check them out!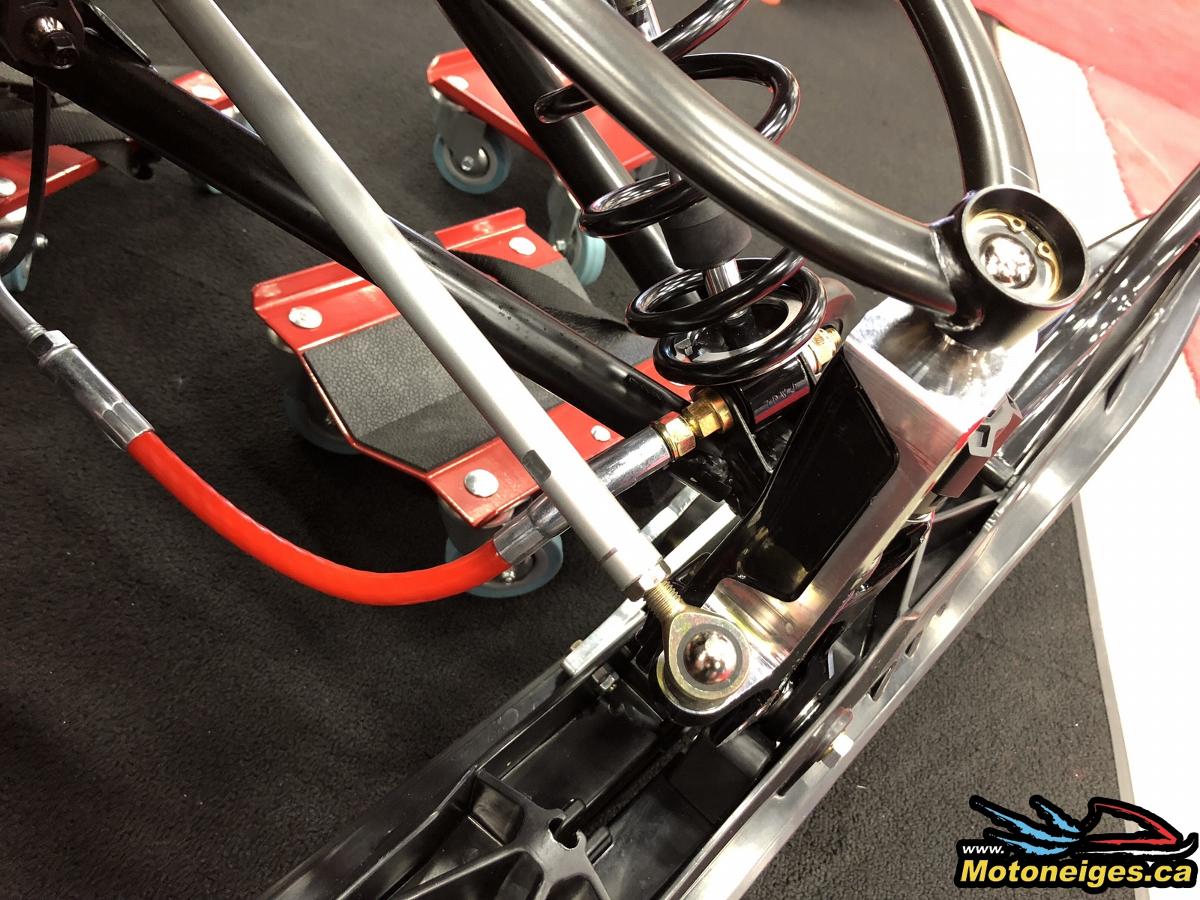 On the 10th day of Christmas my very special Test Rider gave to me……..Polaris Lock & Ride hand guards to keep his hands protected and warmer and that is just fine with me. Plus they look tough.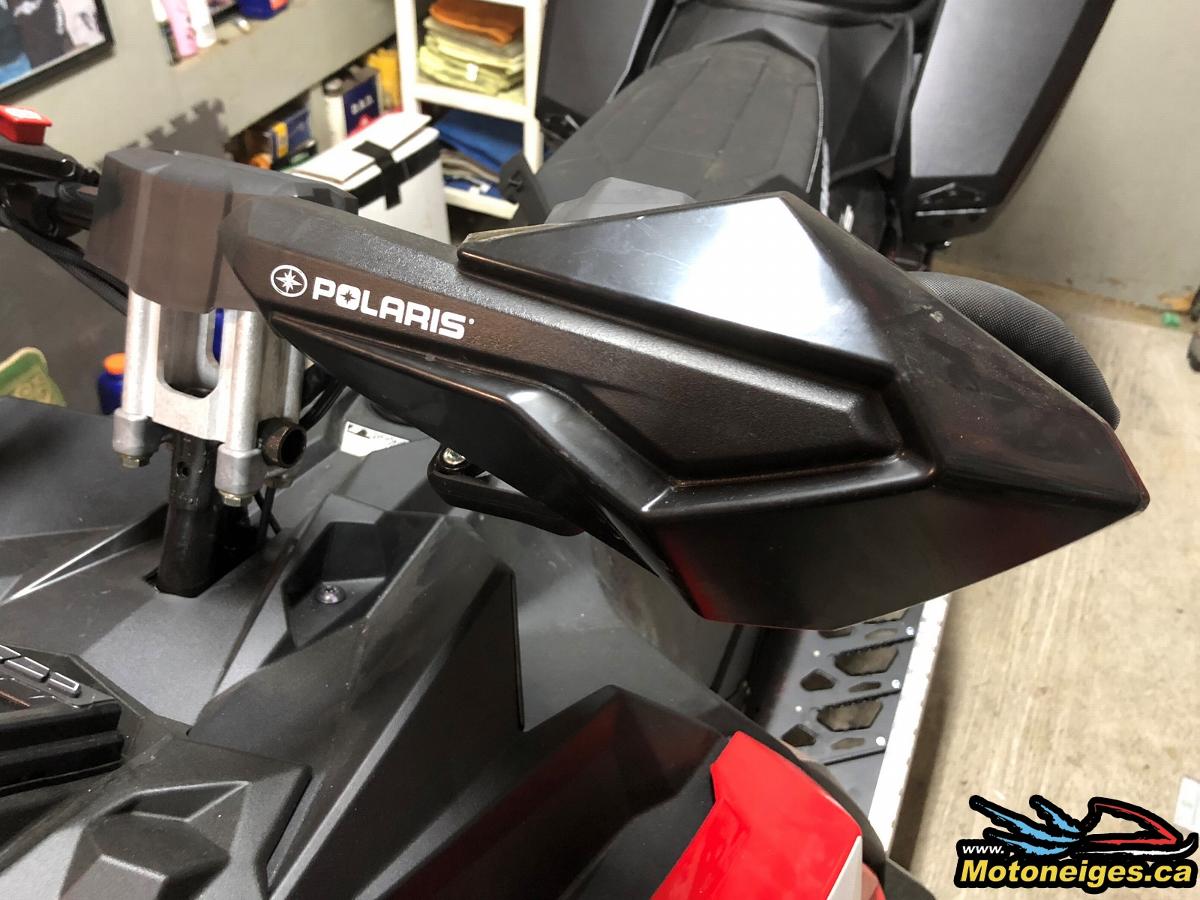 On the 11th day of Christmas one of the best SledMagazine.com / Motoneiges.ca Test Riders in the world gave to me……………Trail passes for the incredible trails throughout Quebec and Vermont. He even said that he will likely get me trail stickers for Maine, New Hampshire or New Brunswick.
And on the 12th day of Christmas MY TRUE LOVE Test Rider gave to me the best gift of all…………a brand new SledMagazine.com / Motoneiges.ca sticker for my Mid smoked windshield. My new sticker will let everyone I meet know who I am and invite them to visit with my Test Rider wherever we travel.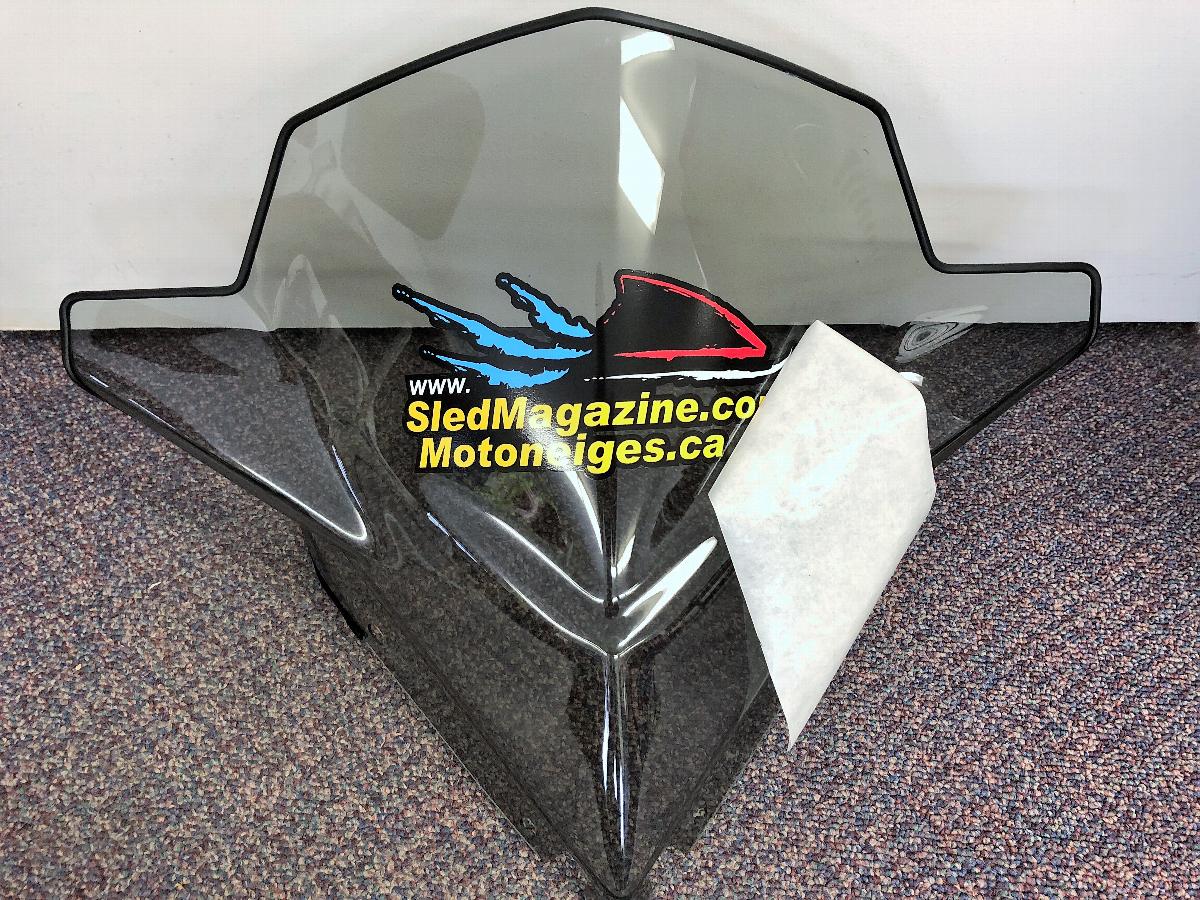 I'm home and I'm ready. It's been an awesome 12 days of Christmas. May all our Christmas' be white! Merry Christmas to all and to all a good night!