Test of a Sled for Snowmobile
Whether it's for work or to go to the chalet by snowmobile, transporting a lot of luggage can become complicated for many snowmobilers.
For the past two years, our team has been able to test a great sled in aluminum made by Gerry Ouellet (www.grattemotoneige.com). We were able to try it in several situations as part of the operations of our magazine, but also to give a hand to our local club for the signage installation.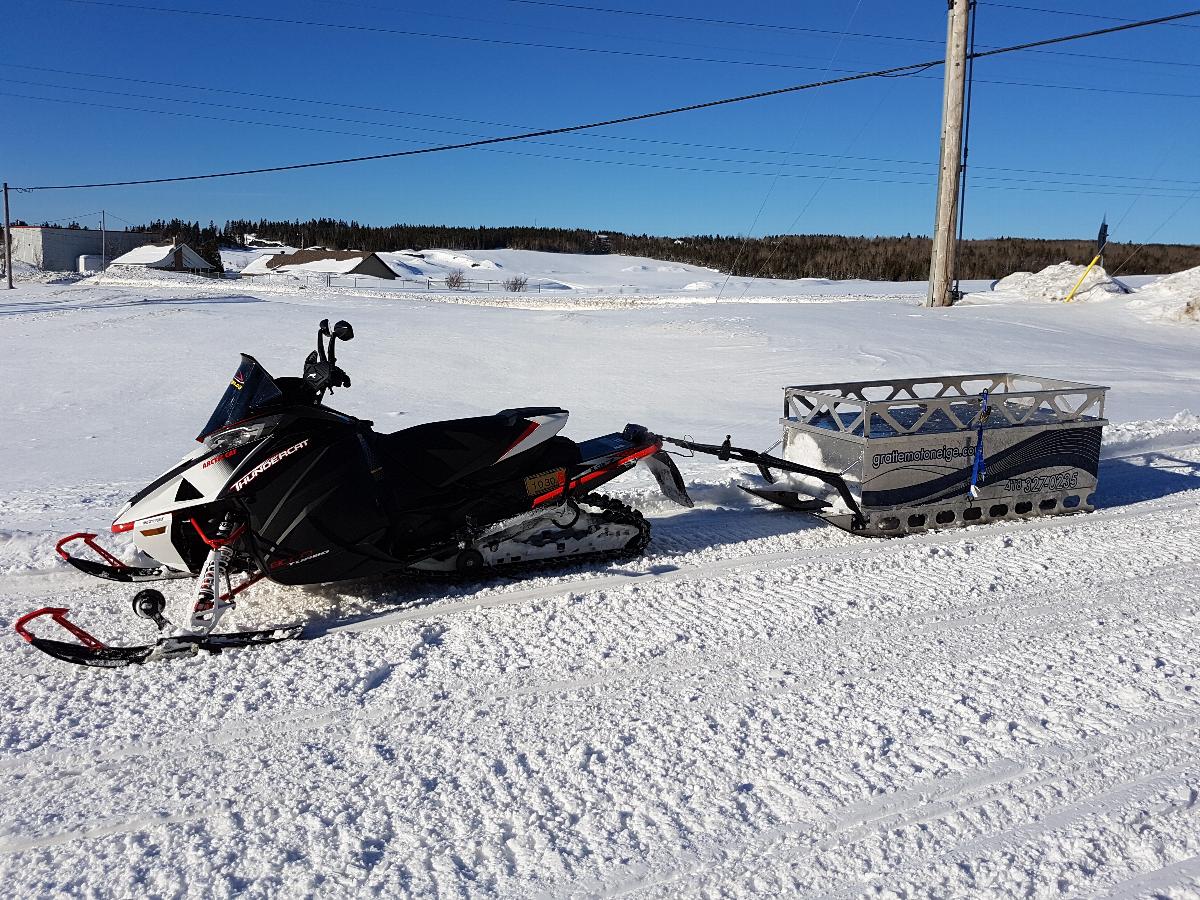 It is made of aluminum, so it can keep its full brilliance, and it is light. Indeed, it weighs about 150 pounds, but provides an impressive 20 cubic feet of space. The box is 6 feet long and approximately 34 inches wide. The waterproof cover keeps our luggage protected from the snow.
The lid has edges that increases its rigidity, but also enables to fix other items on it.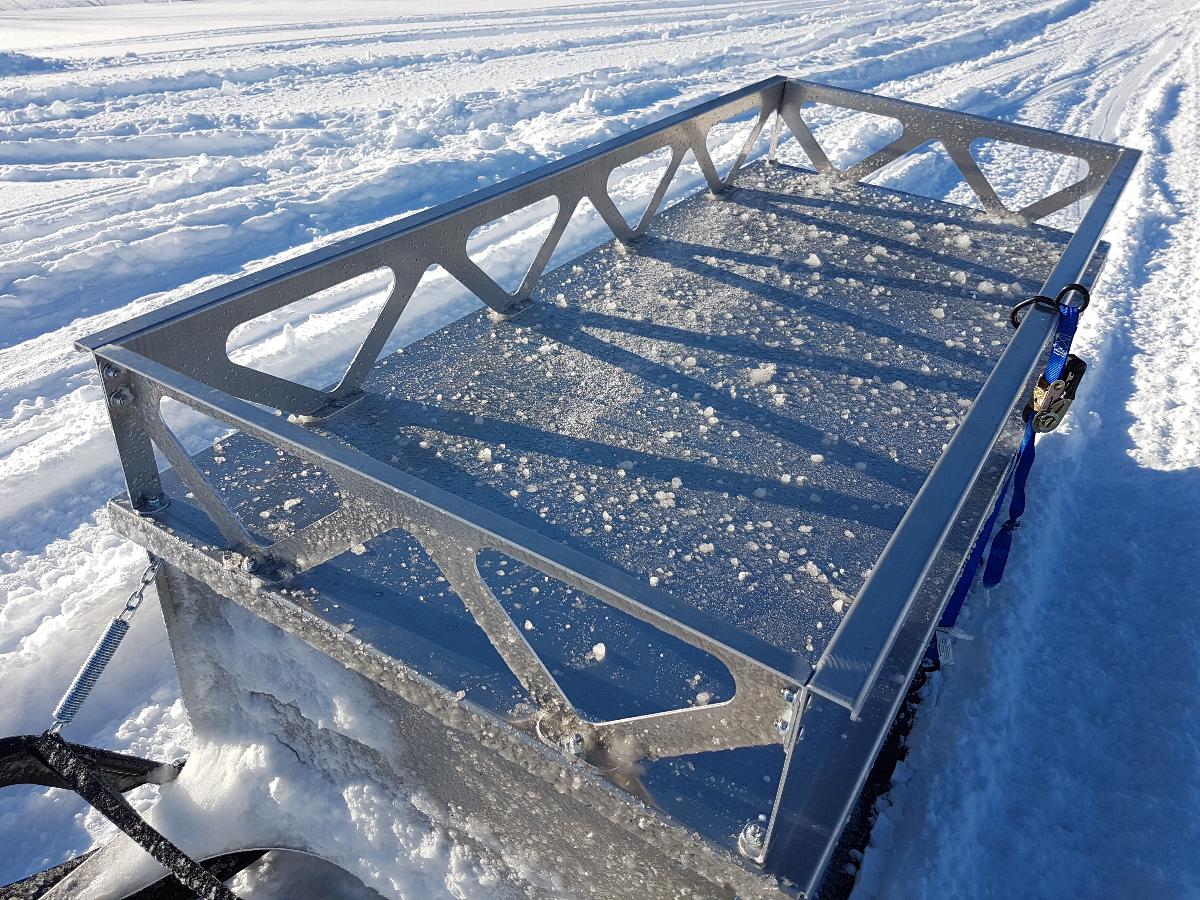 Large 6-inch skis and 7-foot-long skis provide good buoyancy. The skis are equipped with rails to provide more stability and to prevent them from zigzagging from left to right. In our case, the rails were not enough, and we put slides acting as correctors under the skis. This has greatly improved the sled's behavior.
Don't forget you need to have positioned and brake lights at the back of the sled. This is an option that we had installed before delivery.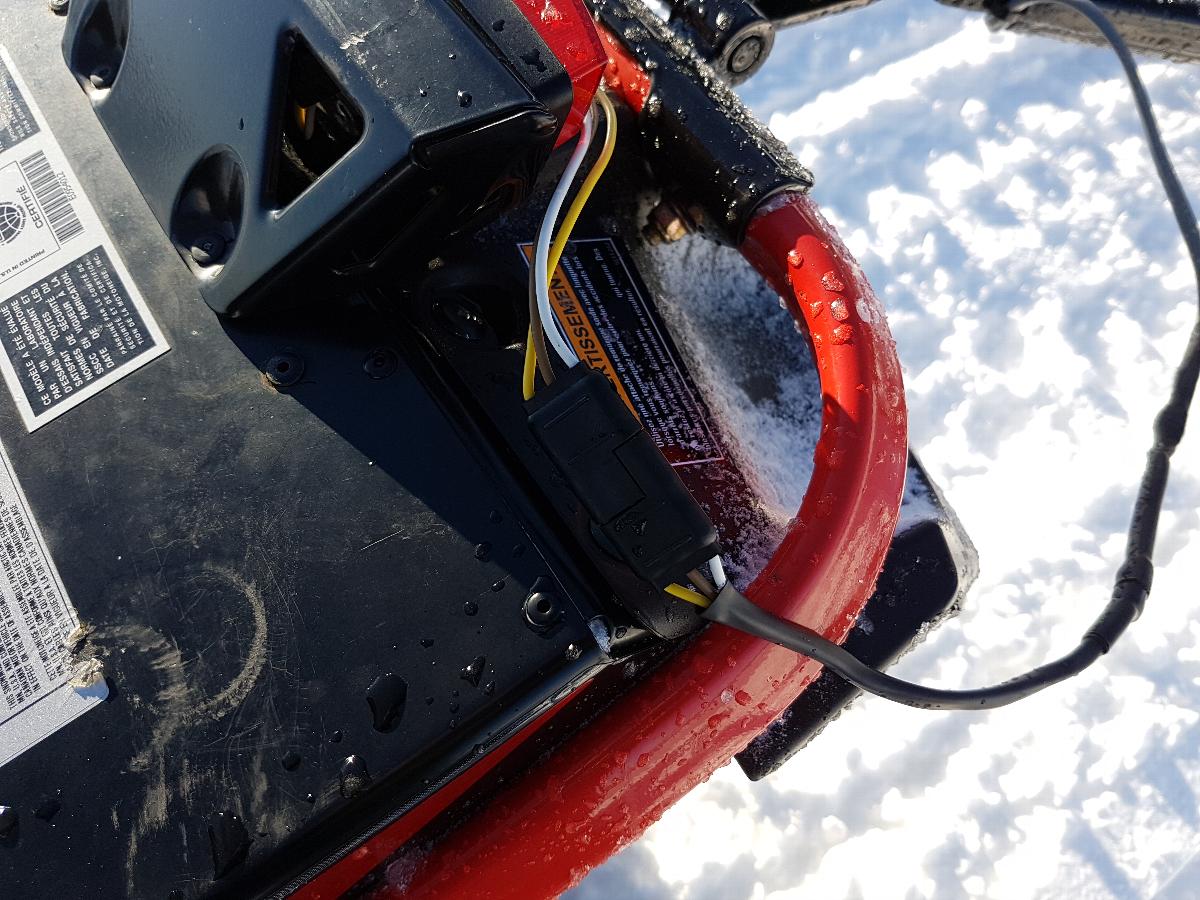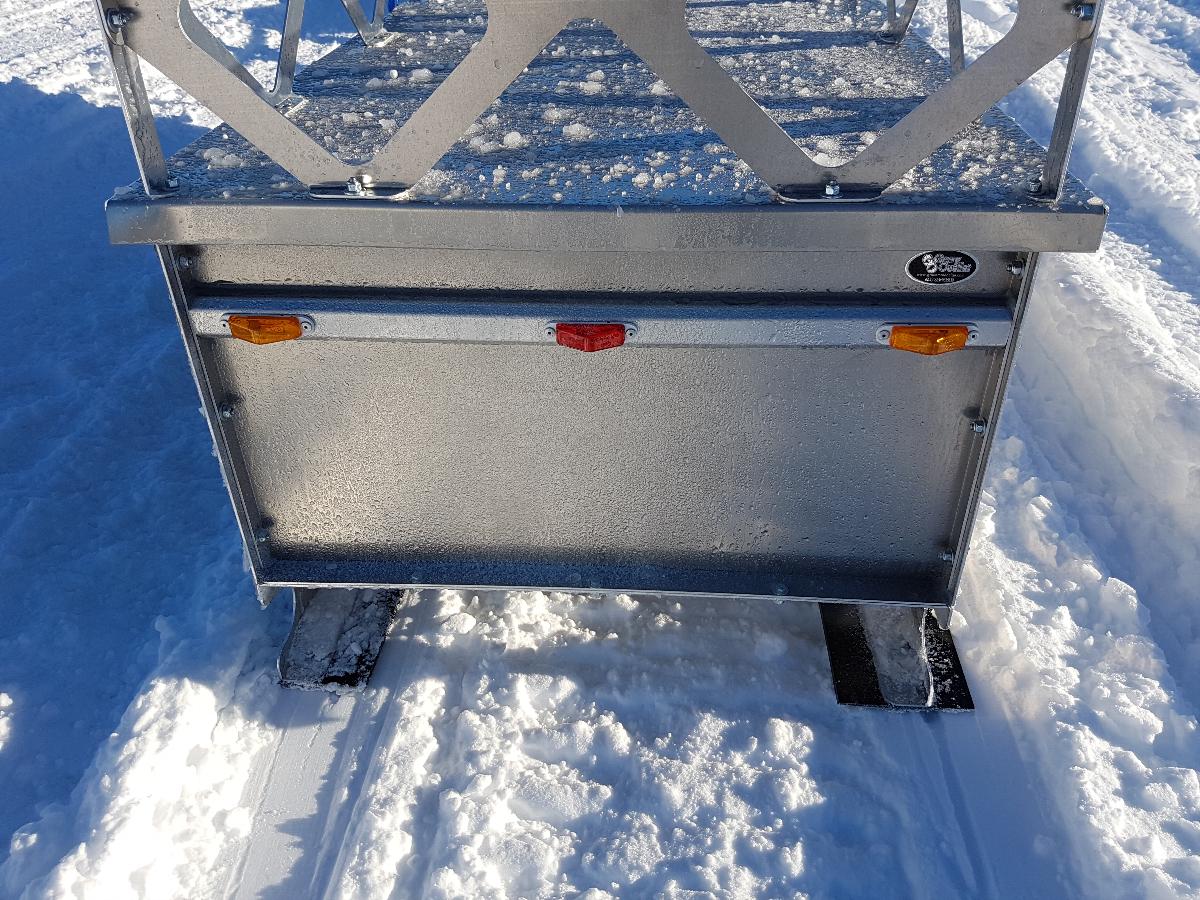 Examples in which the sled was used during our tests
Signages installation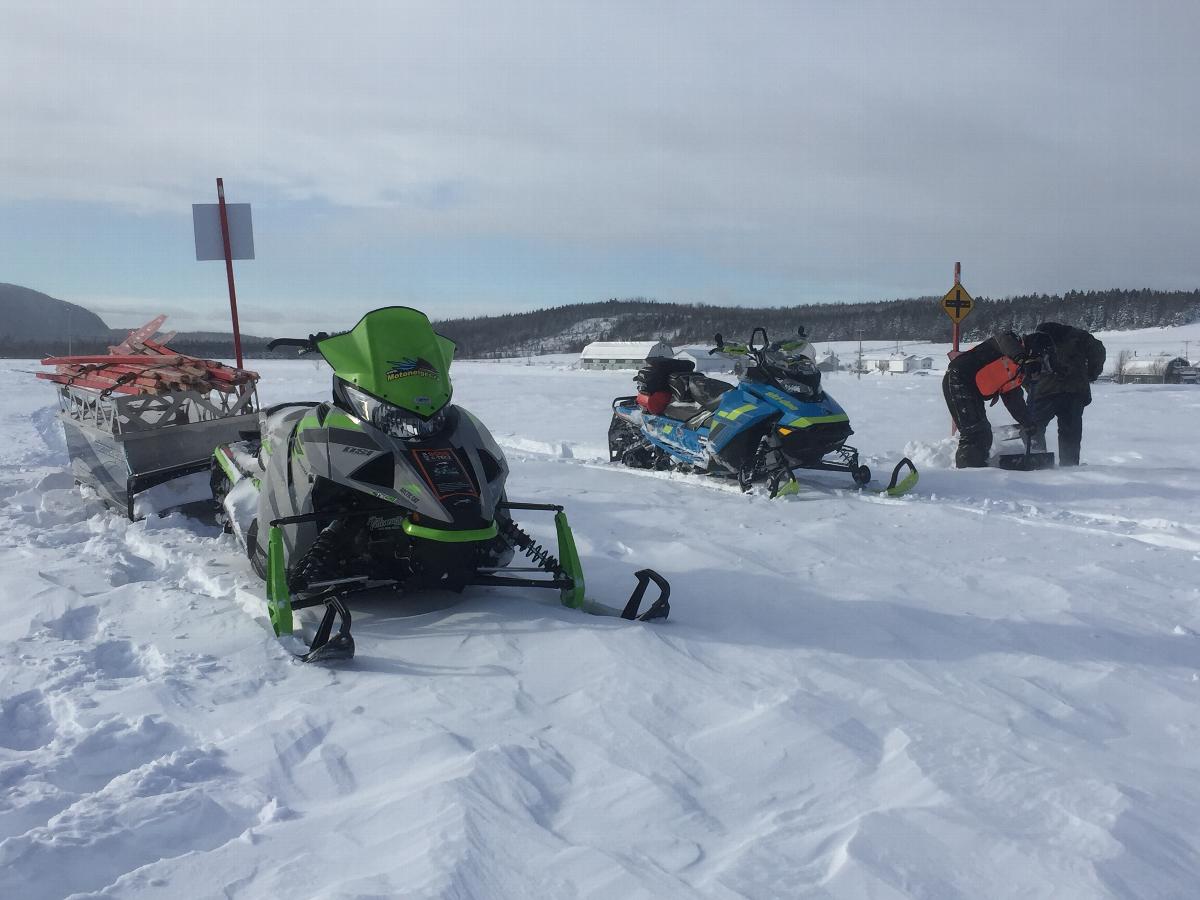 Moving equipment on the trails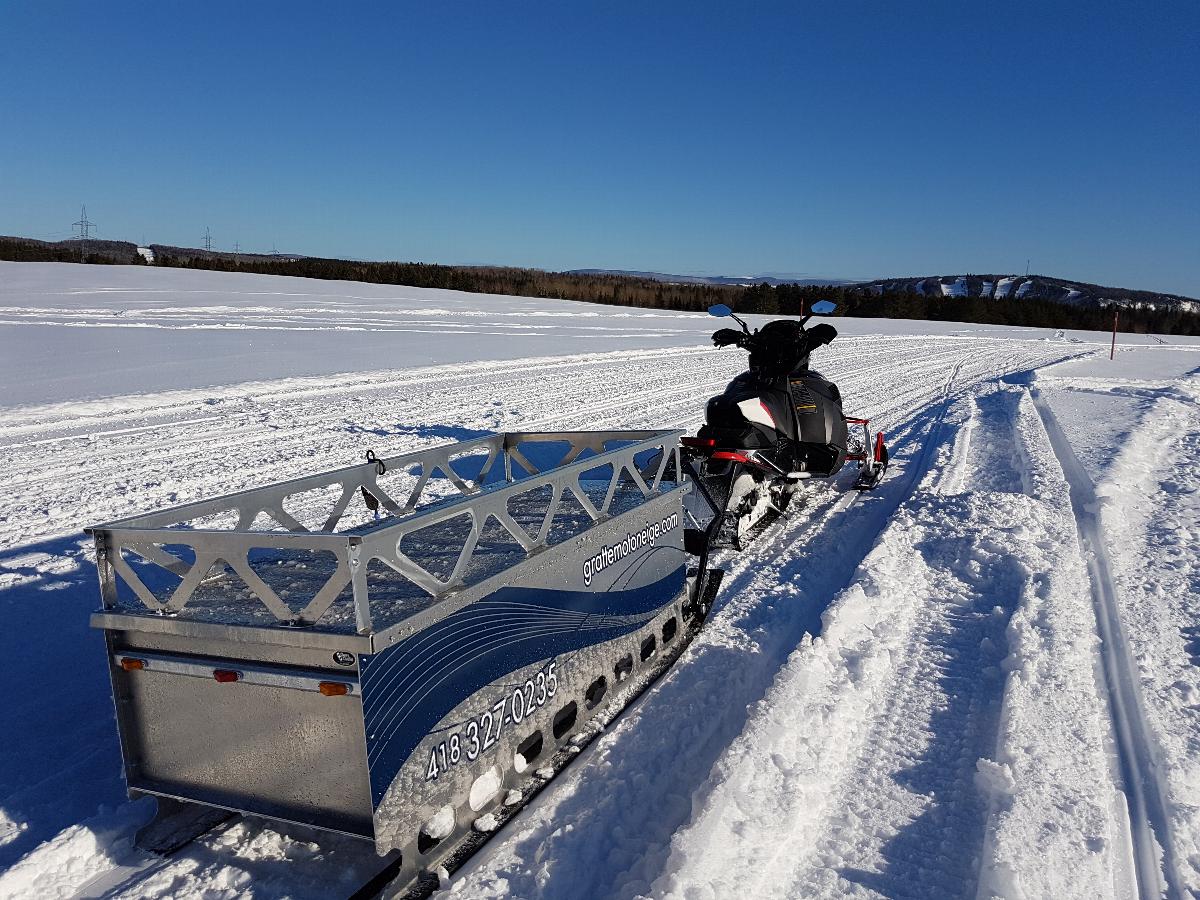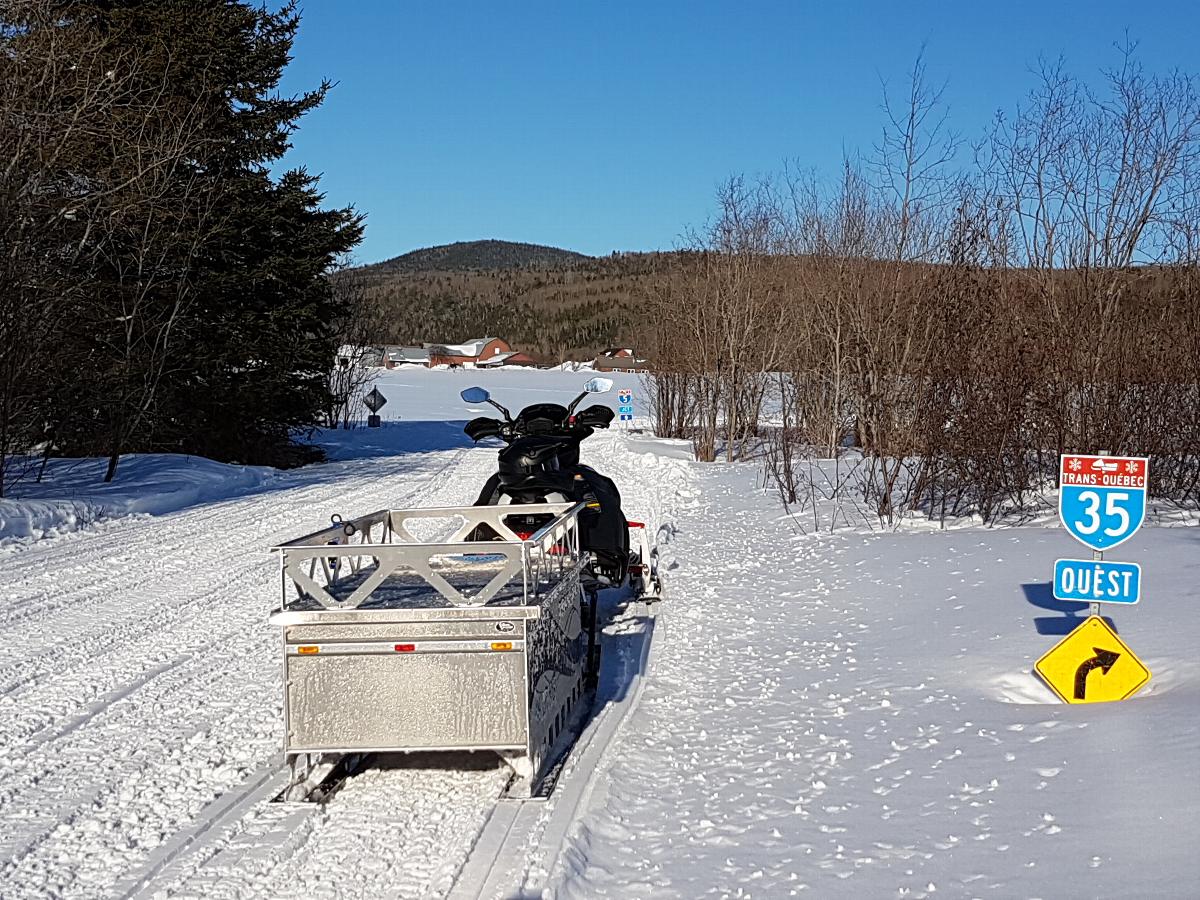 TV shows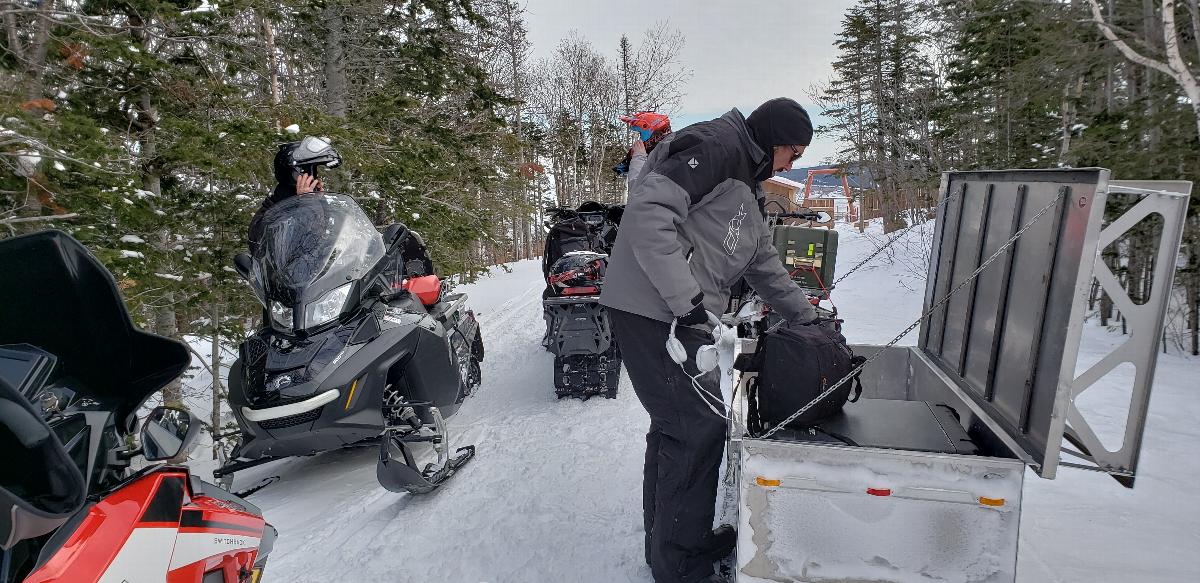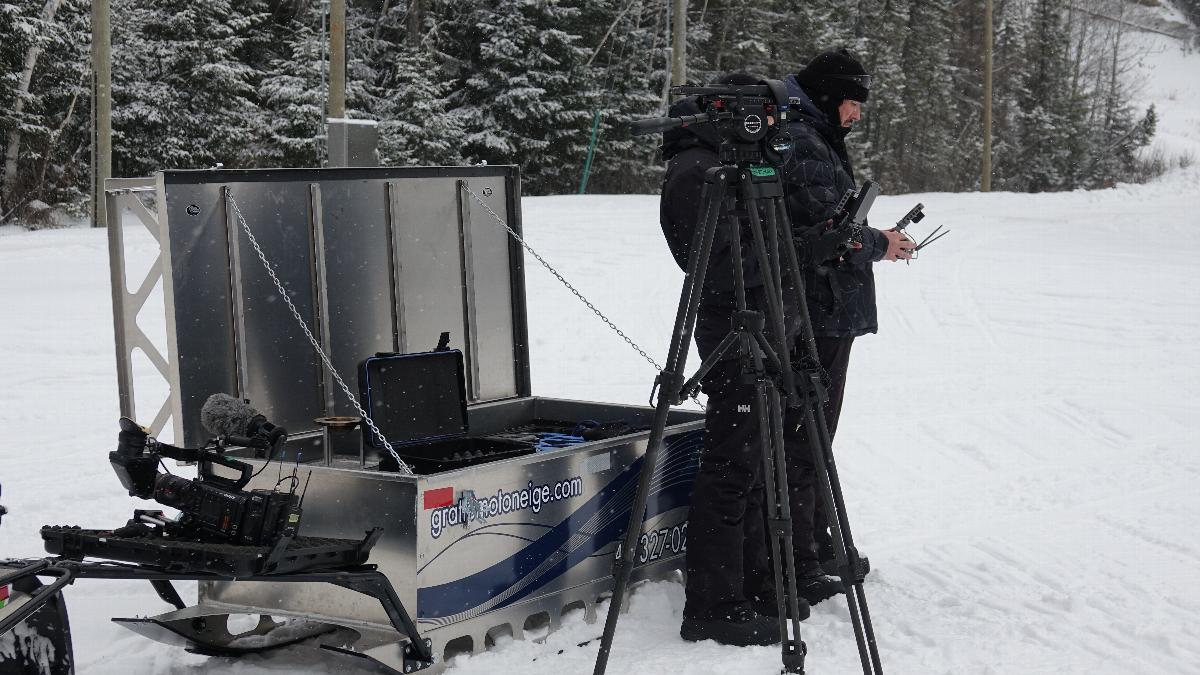 Pizza on the trails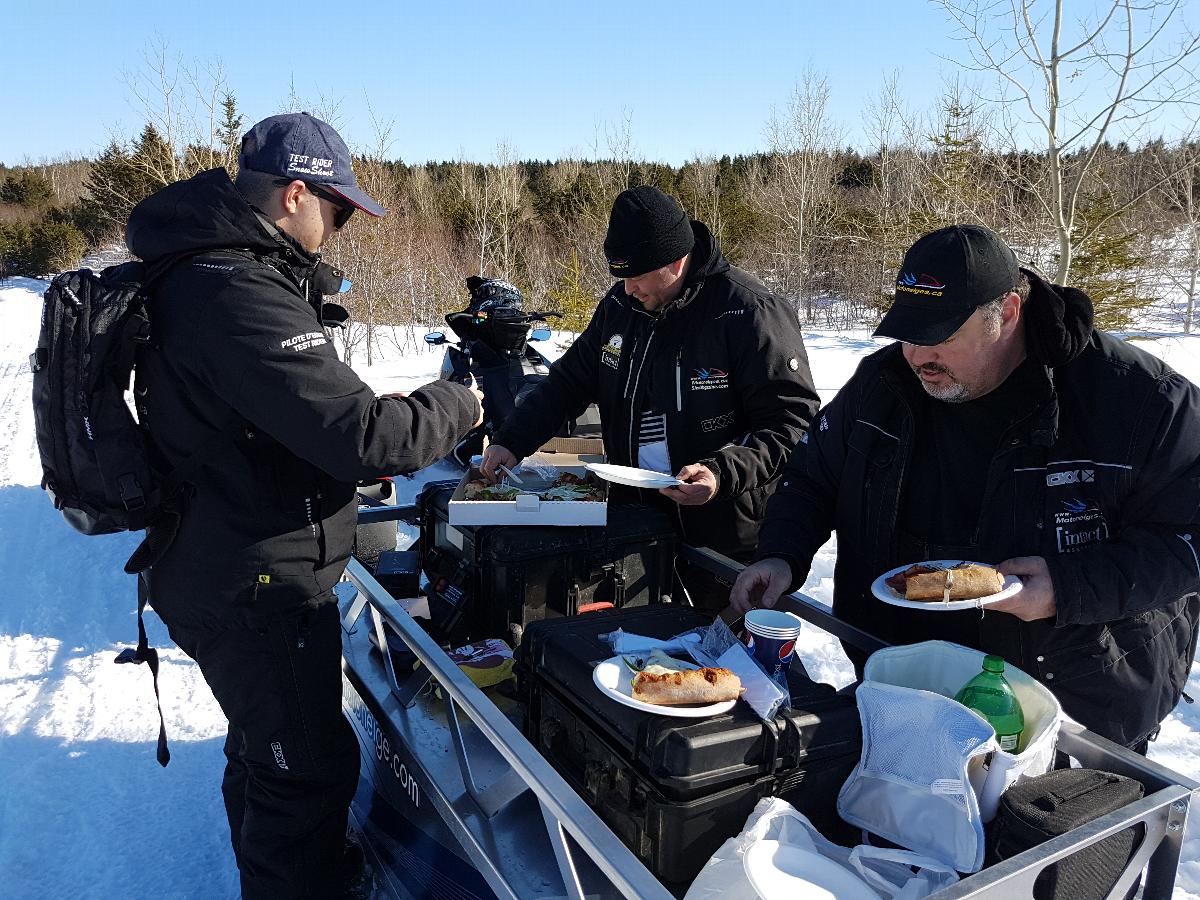 As you can see, this sled is very versatile and can even be used behind a quad. In the coming weeks, we will begin our third season with the sled. It has become an essential tool for some of our team's operations.
Note that the manufacturer also builds scrapers for snowmobiles, quads and even cross-country skiing trails.
For more information, you can contact Gerry Ouellet at Grattemotone[email protected] or by phone at 418-327-0235. You can also visit www.grattemotoneige.com.