A gift on a track
As a new season starts with the latest snowfalls, I am pleased to take possession of my new 2017 Ski-Doo snowmobile, the Renegade X 850 E-TEC. I received this machine from Équipements Maniwaki inc., a family business since many generations, more precisely from Mrs Marie-Josée Blais. The team members of Équipements Maniwaki show me their trust by offering me this sled I am going to pilot all season. At first sight, the all-black snowmobile is quite stylish.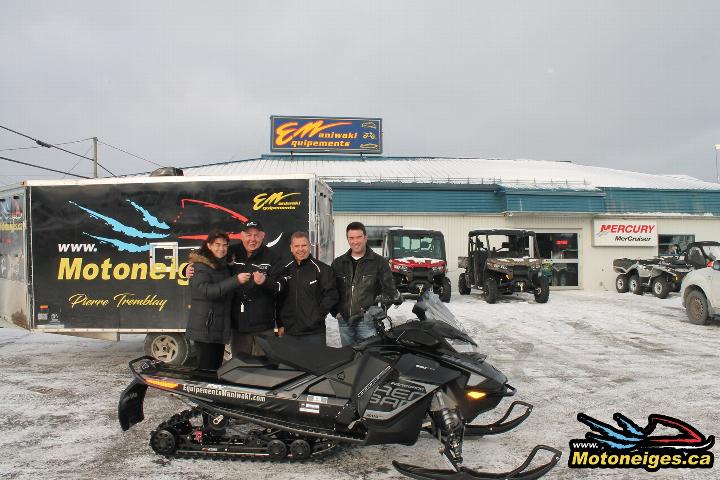 Features
This snowmobile represents an innovation in the industry with its new 4th generation of the REV chassis. Its style is more elegant and personally, I think that the snowmobile is designed to travel on trails easily. Its famous length of 348,7 cm / 137 in. completes the new Rotax 850 E-TEC engine.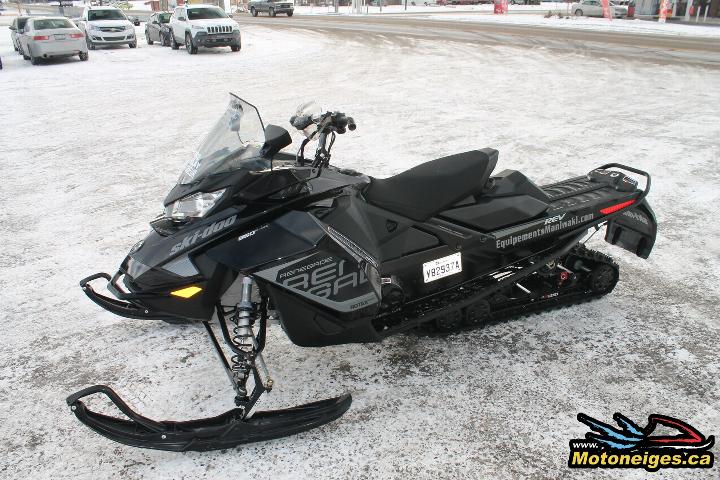 At first sight
When I sat on this snowmobile, I instantly felt comfort and mostly, easy control. Also, its forward adjustable riser offers to the pilot many riding positions, a valuable characteristic. I will not talk about all the other features of this machine right now, but you can be sure that my experience makes me say that I am going to have fun testing this snowmobile this year.
During the coming season, I will present you all the features of this snowmobile and other important points, the reasons why many snowmobilers choose BRP products. So, I invite you to follow my articles that will include my observations. You will find out what this machine with a new engine is all about for 2017 and, who knows, maybe are you going to buy one!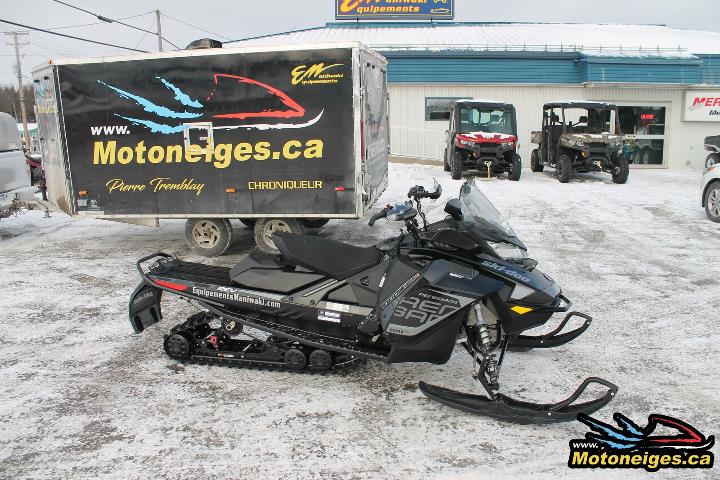 La Voix des motoneigistes wishes you a great and safe snowmobile season because your life is important to us!