The SledMagazine.com / Motoneiges.ca Polaris 800 Switchback ProR LE Retro wrap made its public debut on Saturday December 1st in Northwestern Vermont.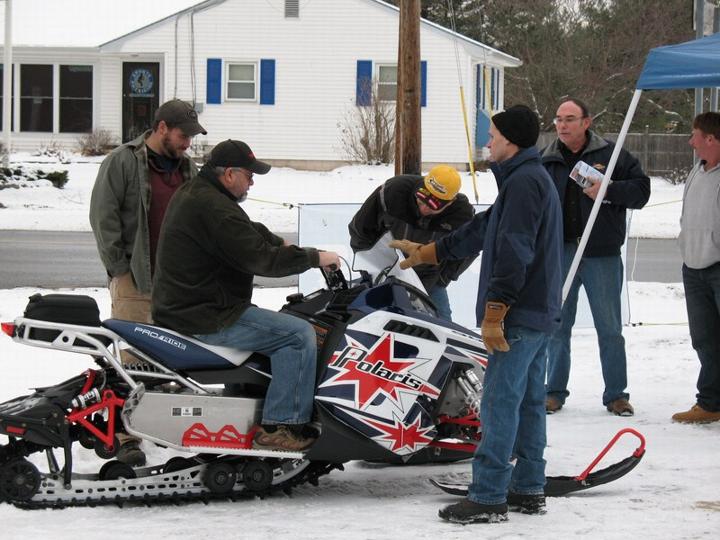 Several Northern Vermont / Upstate New York snowmobilers and American Quebec Riders including SledMagazine.com Columnist / Test Rider Greg Gilbert couldn't wait to begin another snowmobile season with camaraderie and conversation.
The eye catching Polaris Switchback was seen by thousands of passing motorist as well as being personally introduced, examined and enjoyed by snowmobilers and non snowmobilers alike.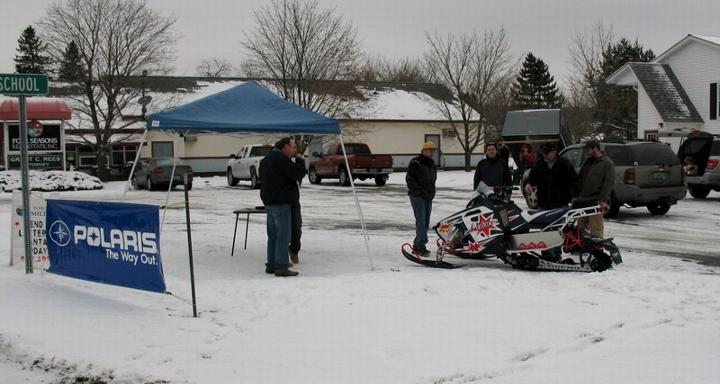 New introductions and friendships were also made. Stories were told, adventures were shared and information was exchanged. It was a nice kick off to the season about to begin and several took this opportunity to get their Vermont and Quebec trail passes and maps.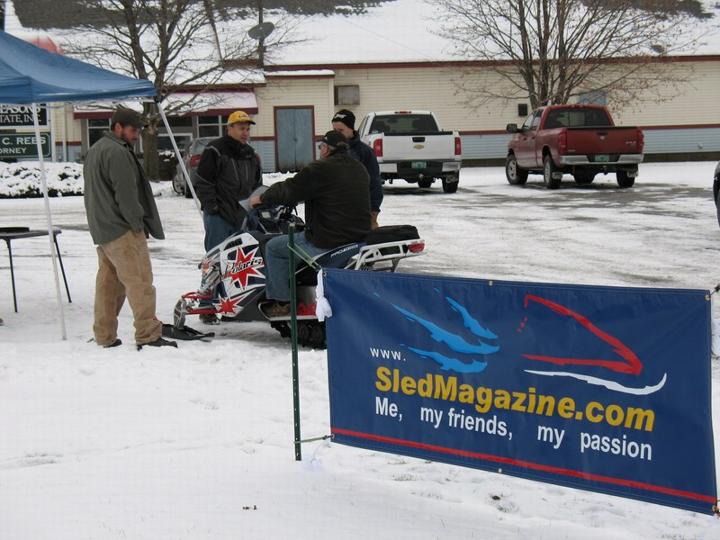 A great time was had by all in attendance. It is hoped that this type of SledMagazine.com exposure event will become an annual occurrence.