Short term test: Polaris Titan XC 2018
With the generous collaboration of RPM Rive-Sud, we tested the all-new Polaris Titan XC 2018. A snowmobile that has aptitudes in all kinds of conditions. I invite you to discover a snowmobile that will charm you too, the Polaris Titan XC 2018!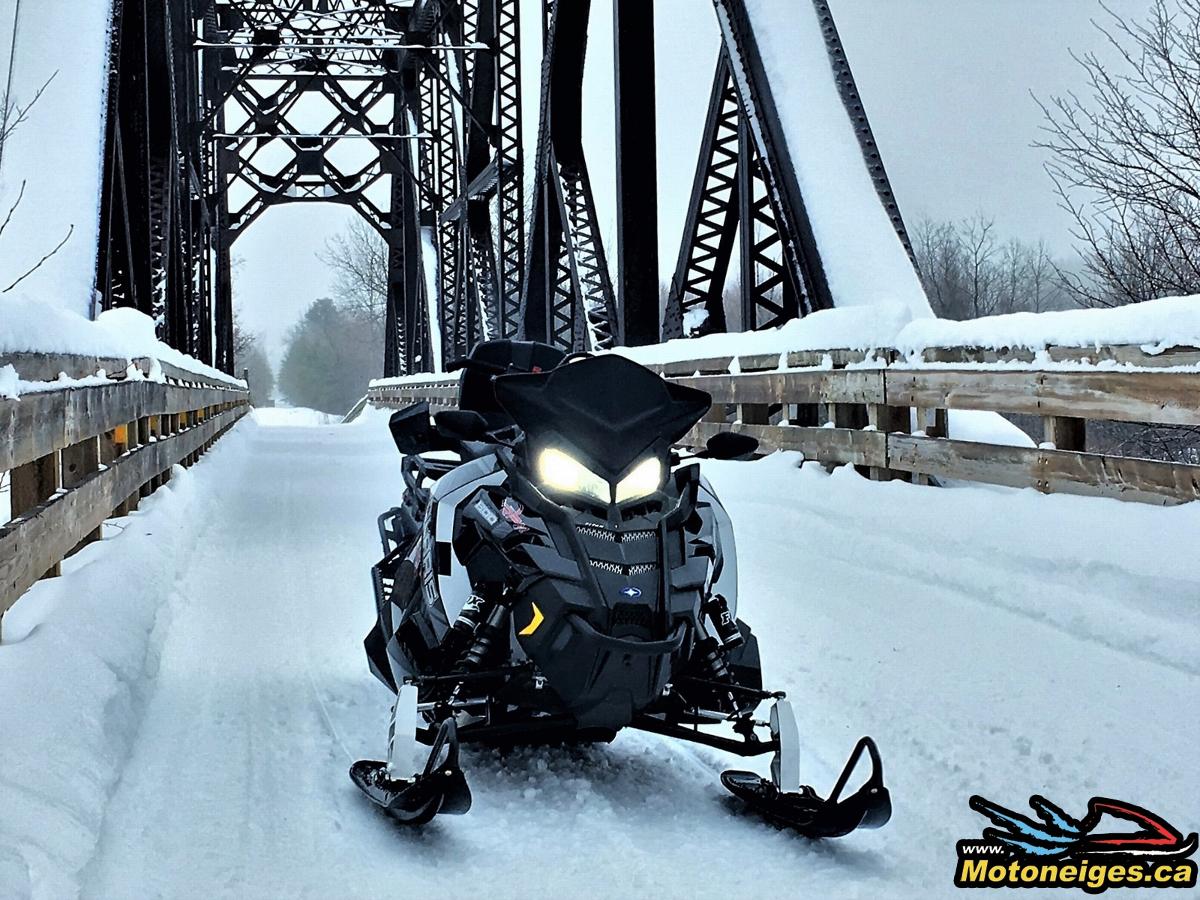 Polaris uses the term "extreme crossover" to describe the Titan. This name suits this snowmobile perfectly because it is very efficient for work and for a nice day on the trails. Okay… We've seen this from the competition before. However, what is impressive is that it is also very agile off-trail and I could even say excellent!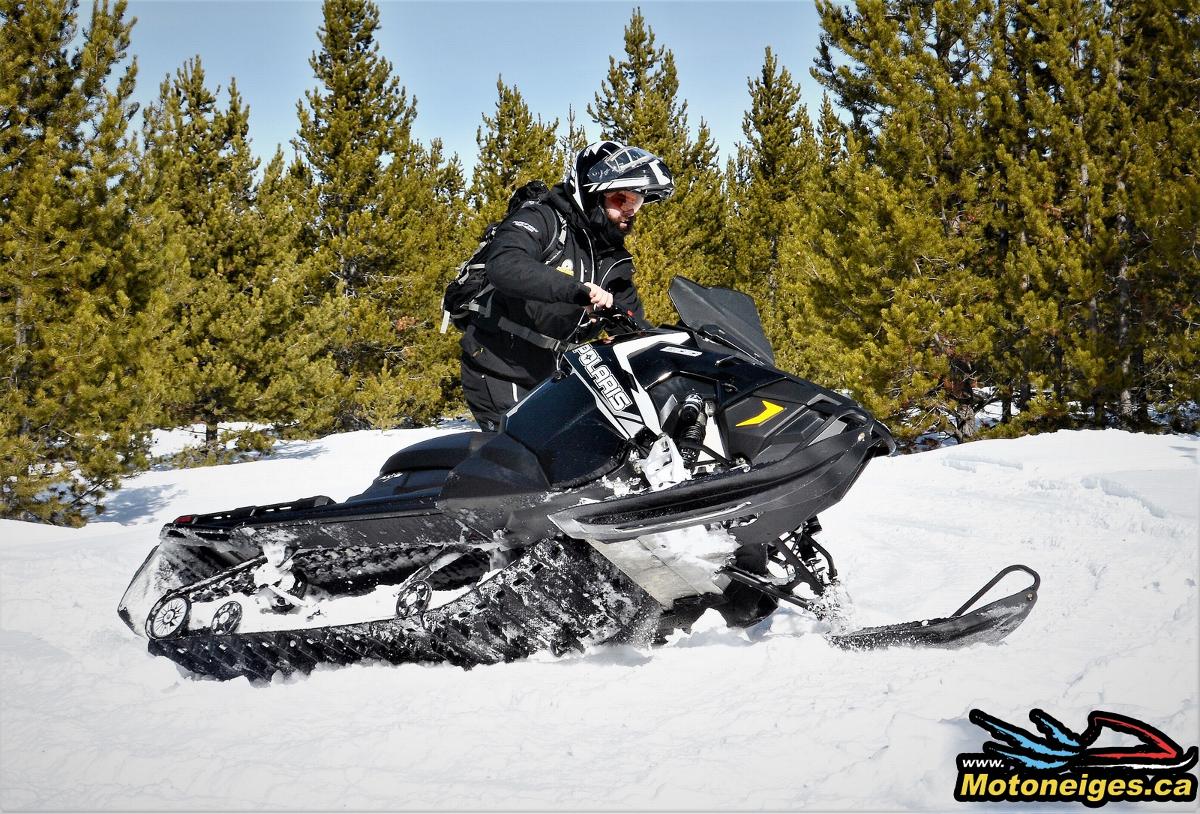 Me with the Titan XC during the SnowShoot.
During the Snowshoot last spring, I had the opportunity try the Titan. Let me tell you that I loved those few moments driving it and that I was already looking forward to riding it again. When I had the opportunity to test it again, I said yes right away. I am now even more sure that it is an exceptional snowmobile that can be used in different situations.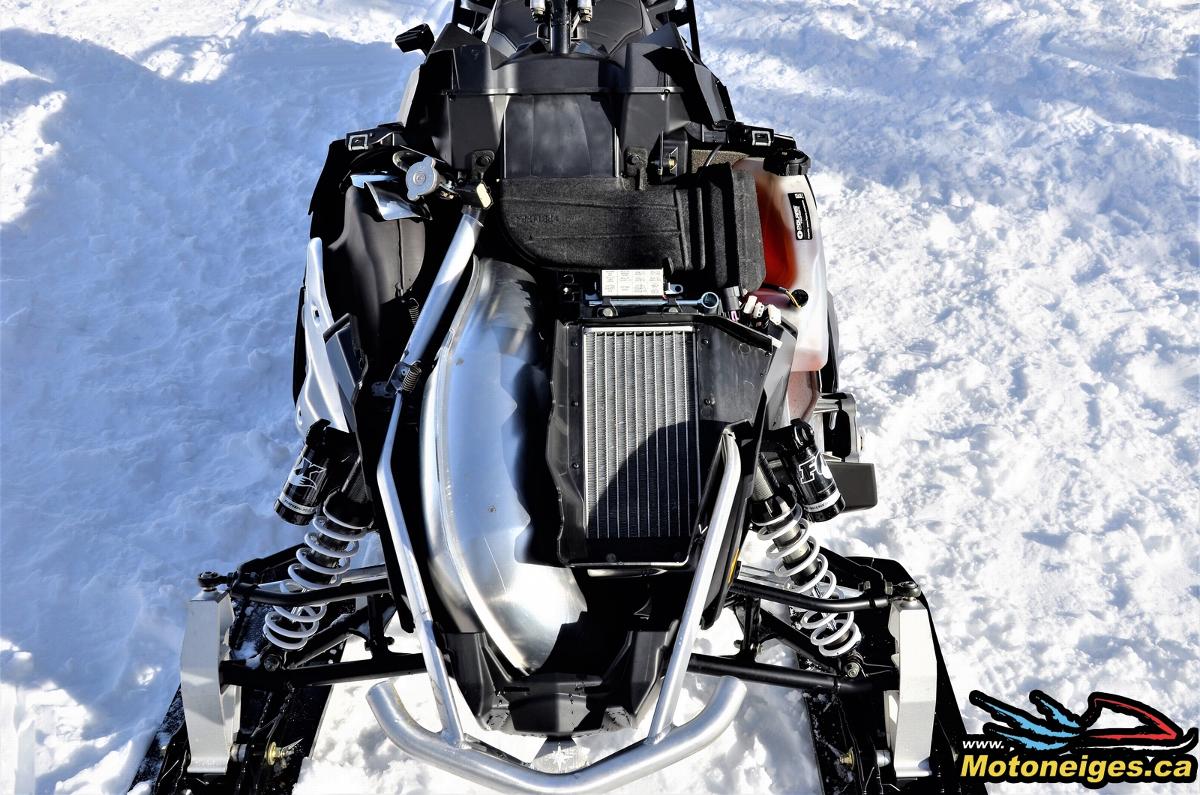 The Polaris Titan has the 800cc Cleanfire H.O. 2-stroke engine
Under the hood, it's the 800cc Cleanfire H.O. 2-stroke engine which has now a better cooling system. The manufacturer has also developed a brand new transmission that offers 2 ratios (Hi/Lo), a neutral position and a reverse gear in order to fully exploit the snowmobile's potential. With such features, no wonder it has a towing capacity of 1200lbs. In fact, we were able to test the Titan because we had to tow a snowmobile that ran out of gas for several kilometers. It all went very well.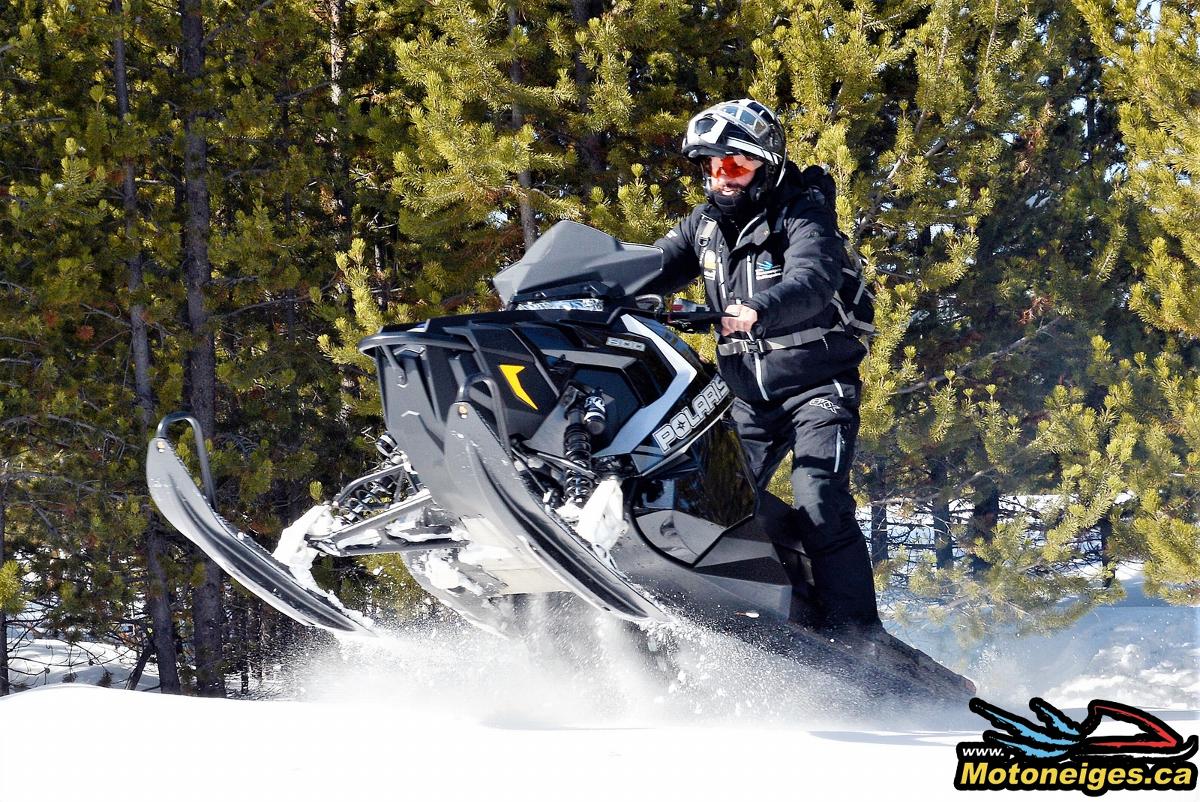 With the track the Titan really "floats" on the snow.
Like it was not enough, the Titan has a huge track of 155" x 20". The track is articulated as well as lockable to offer more comfort (in the unlocked position) and to back up without the fear of getting stuck in the snow. Another interesting aspect, it is that you don't feel the 20" of the track when you ride on trails or when you play off trails. You will notice that you have a good traction.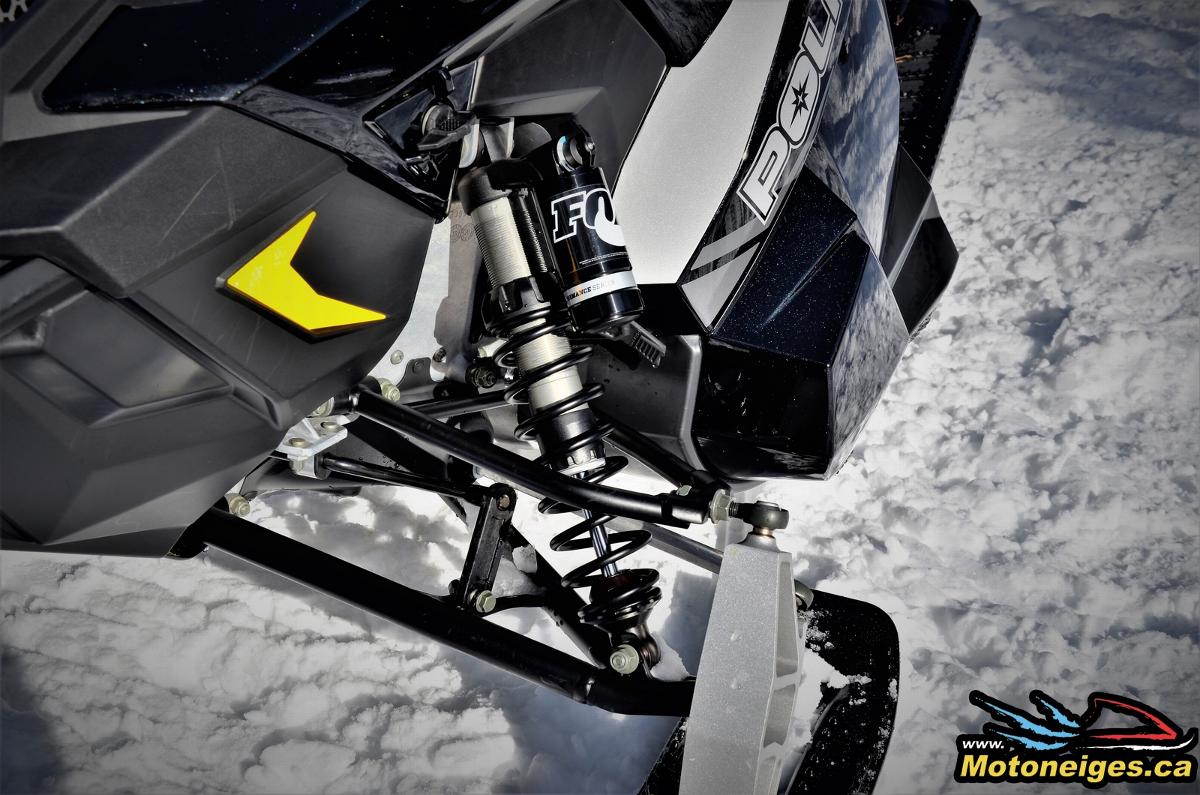 The FOX QS3 suspension allows the driver to quickly adjust its snowmobile using one of the 3 positions.
The XC model comes with the excellent FOX QS3 suspensions offering a quick adjustment. For maximum comfort, position #1 is preferable. Suspensions can also be very rigid with position #3 for the sports mode. As for position 2, it is a nice compromise to be in a comfortable-performance mode. You will be able to easily find your ideal position to adapt to the snow conditions you may meet.
The use of the AXYS chassis must also be mentioned, as it brings general balance, rigidity and a perfect driving position!
With all these features, we have an optimal driving experience. You quickly fell comfortable on your seat. So we are able to do everything we want you the snowmobile, whether it's going on the trail, playing in the deep snow or simply to work. I loved those days with the Polaris Titan XC 2018. Intuitive driving, versatility and various components that give the driver everything he needs to be seduced.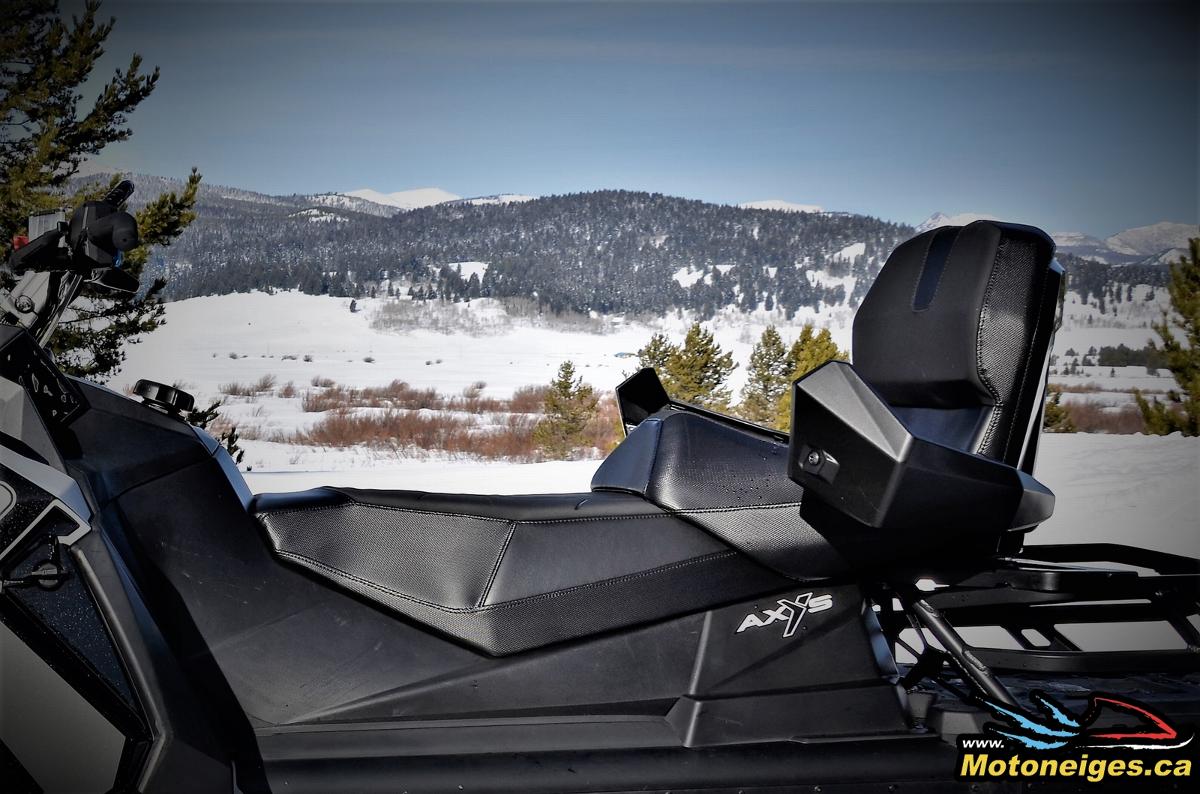 The passenger seat is very comfortable
The model we tested had additional equipment from the Polaris catalog, a passenger seat. This seat offers excellent comfort and good dimensions to do very long distance without needing to stop. In addition, there are heated handles and a heated seat, too. It was very appreciated to have this accessory during the test.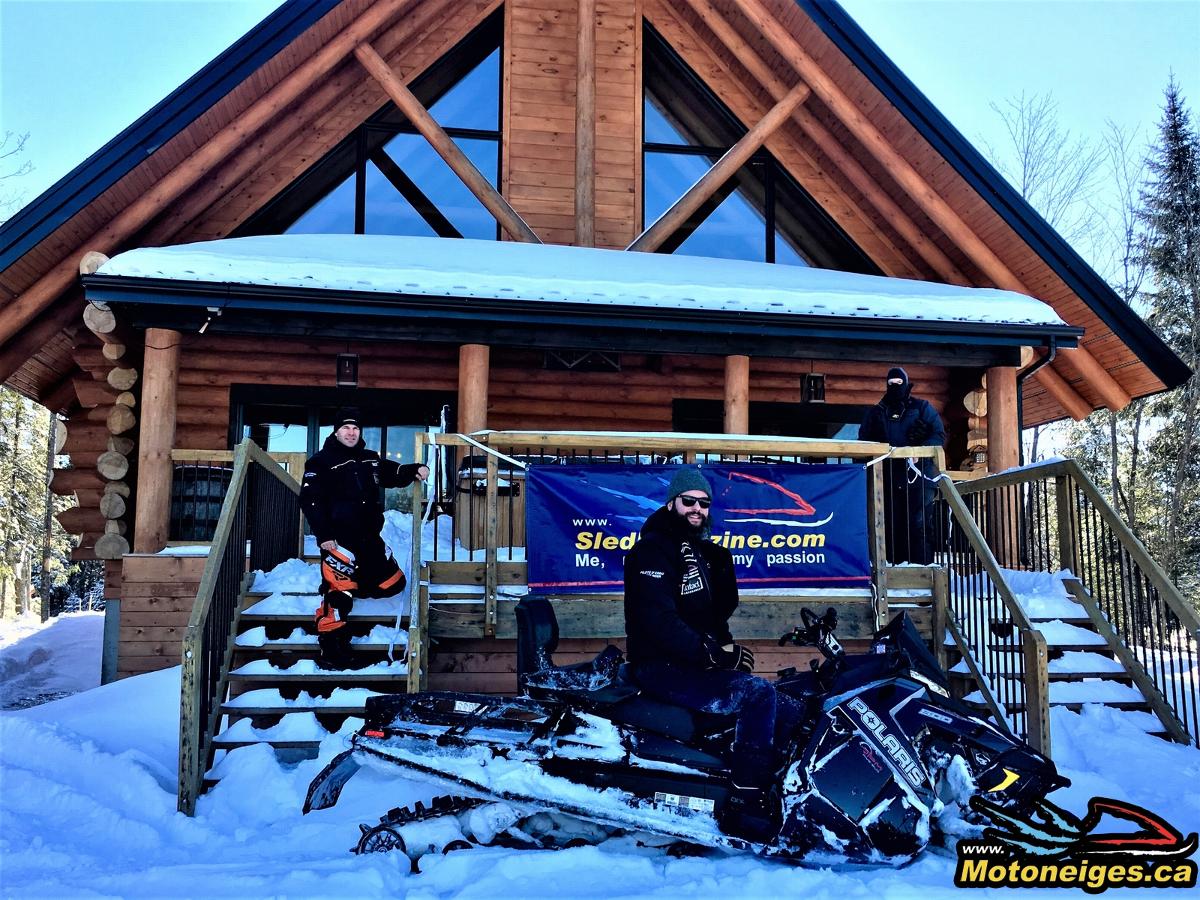 An happy man with the Titan XC
Once again, the Polaris Titan really impressed me and I can't wait to try it again for other adventures… To be continued!
On behalf of myself and SledMagazine.com, I would like to thank RPM Rive-Sud for making this short-term trial possible. We invite you to visit this dealership located in Lévis which offers Polaris, Arctic Cat, and Yamaha snowmobiles.