Season report after 1 800 km on trail and 200 km off trail :
Impressions and favorite characteristics
Dear friends snowmobilers,
Right in the middle of my snowmobiling season, I had the feeling it was flying by too quickly.
This is probably due to the new Renegade X E-TEC 600 H.O. I must admit that during my rides. I discovered many hidden aspects and this is what I am going to present here, my favorite characteristics. Next fall, I will produce a full report on this snowmobile.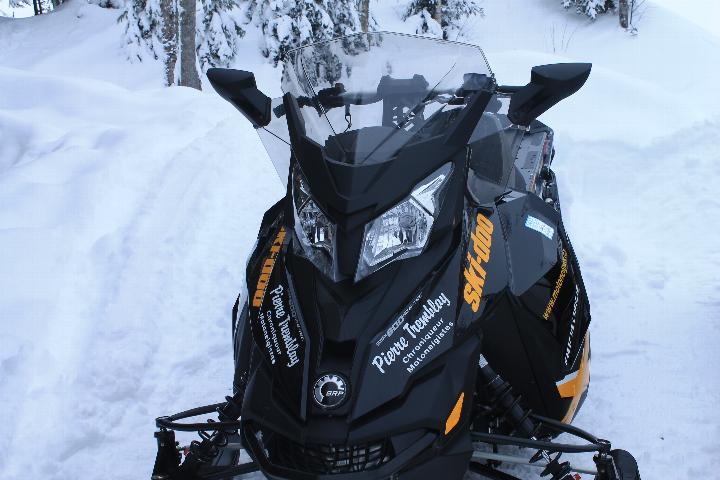 What I expect from a snowmobile
Five characteristics are essential in a snowmobile to fulfill my requirements. Firstly, comfort, then handling, power, fuel economy and versatility.
When we seat on the REV-XP X seat, we notice immediately its comfort. Thanks to the fabrics, we stick to the seat during action and we stay warm. Our riding position is at the right height and we can change it easily, which reduces fatigue at the end of the ride.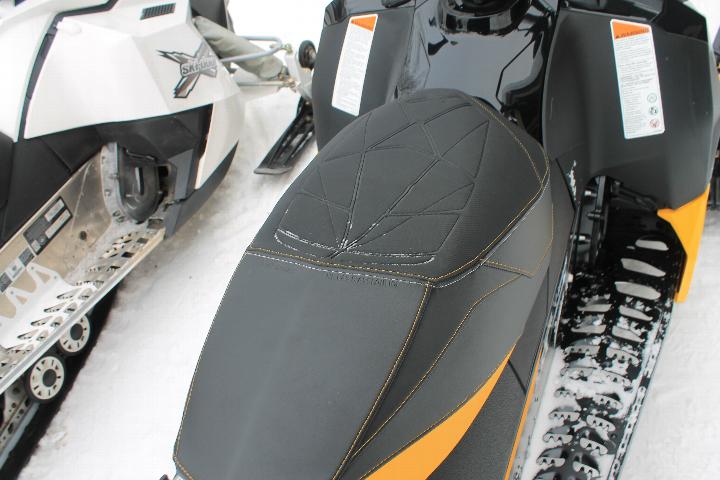 The most impressive characteristic is the front shock adjustment, under the track. With the rMotion, the adjustments are located on the left running- board, at rear. We can also adjust the pressure of the shock on the right side, which helps us adapt easily to trail conditions. So, no more waste of time. We do not need to stop along the trail to proceed to adjustments with a completely ice-covered tunnel. Adjustments are really easy thanks to these shocks and the new suspension.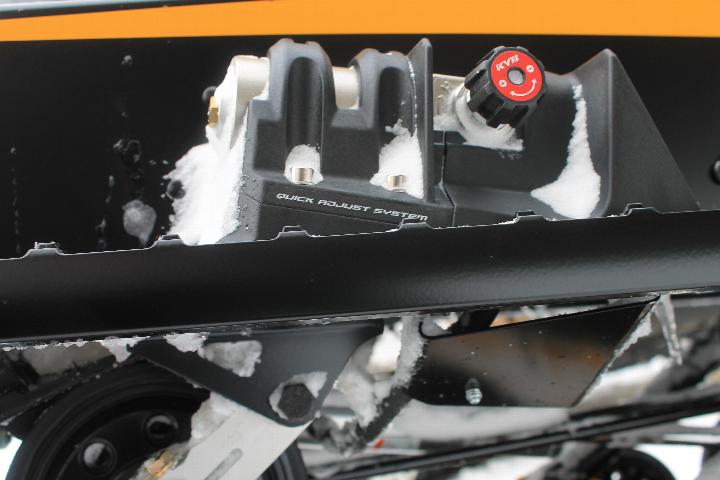 The tunnel of my MX Z of last year was shorter than the 348 cm (137 in.) tunnel of my current snowmobile. I ran a test on a bumpy trail after setting up the suspension to its lowest adjustment and I can say without a doubt that the riding is much more pleasant. Finally, I will say that I rode about 350 km, half of it on bumpy trails, half of it on even surfaces. At the end of the day, I was tired of course, but not stiff.
Firstly, it is the weight of the snowmobile, 194 kg, that provides its handling. The manufacturer has also redesigned the ergonomy of the engine compartment. Also, the new REV-X platform improves the control, mostly in curves, even if the bridge is 137 in. long. In fact, negotiating curves is so easy that we feel like piloting a short tunnel snowmobile.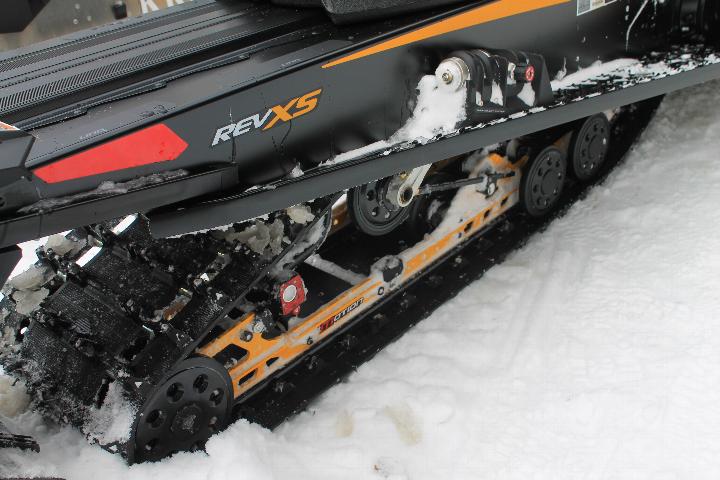 This snowmobile allows a forward riding position, which eases the riding and provides a better control.
I noticed the lightweight of this snowmobile mostly when I rode it off-trail. In deep snow, I could handle it with a surprising flexibility and I must say that I have been very impressed by this first experience.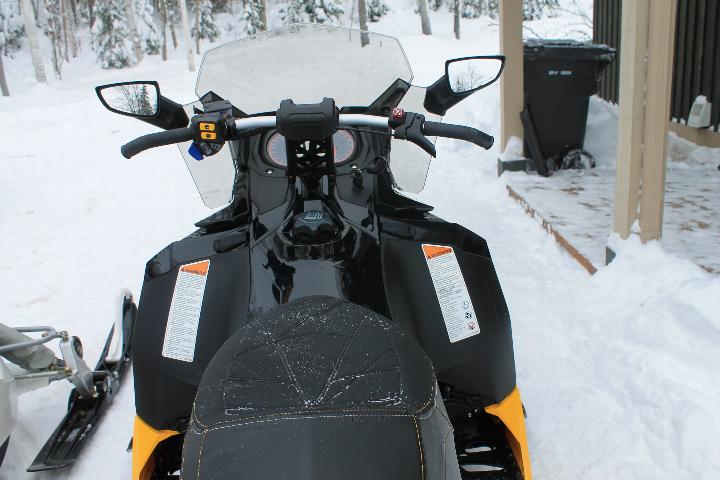 If I could have made one wish that day, it would have been that time had stopped so that I could end it when I wanted to.I will never forget this feeling. As they say, all good things come to an end, in order to come back later. For the first time, I executed some figure-of-eights ; what an incredible handling !
There was no darting on trail, but we must avoid riding in the tracks made by the previous snowmobiles because then, there is some very light darting.
The engine responses very well in accelerations; power is provided each time we ask for it. It is not a 800 cc engine, but I am very impressed by this 600 cc.
The average consumption has been 14 l / 100 km, this without any «zip» at a regular speed and under -19 °C. This is very good for an engine with such power compared with the engine strenght it develops.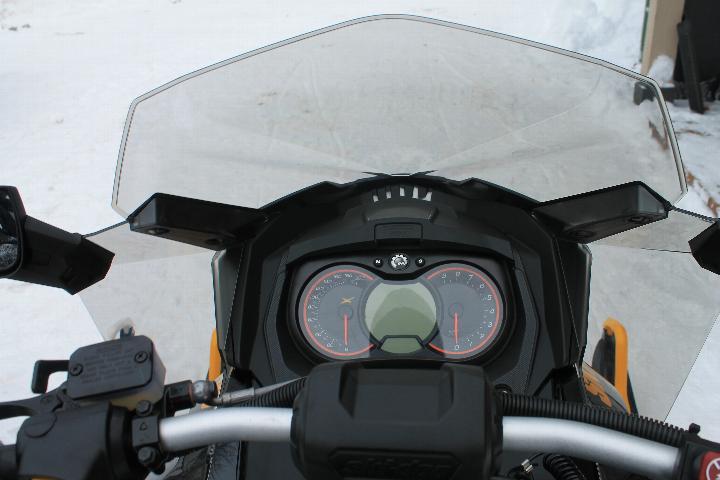 What I particularly like about this snowmobile is that when I had the chance to ride off-trail, I had the greatest fun in powder snow. This is due mostly to its 137 in. tunnel and to its new lightweight REV-X chassis.
Those were my impressions up till now. I hope that after reading my comments, you know more about this snowmobile and that it will help you take the best decision according to your own requirements when time comes for you to buy your next machine.