For the last four years, our long-term trial snowmobiles are equipped by our partner Rouski with the retractable wheels system. Once again, Rouski puts its trust in the SledMagazine.com team to continue our tests of their products. So, our four snowmobiles will again be equipped with these useful devices in 2010-2011.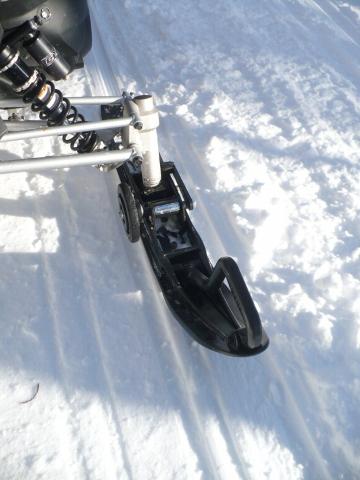 This season, Rouski offers a new element that locks the wheels when they are lifted. Indeed, in some circumstances (very bumpy trails), it could happen that the wheel would engage by itself. In order to avoid this situation, from now on the Rouskis are equipped with an automatic locking system. This novelty suits all Rouski models. The locking systems are available trough Kimpex's.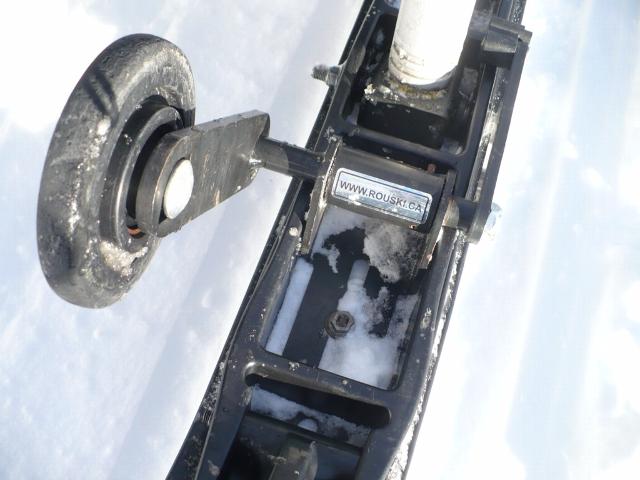 During the next months, we will continue our tests and bring a special attention to this novelty. We will then be able to compare in very bumpy trail how the Rouskis works with and without the locking mechanism. Finally, we will evaluate the wearing effect of four seasons of intensive use of this retractable wheel system. Of course, we will keep you informed about the results of these tests.
Follow these tests all season long !
Link : https://motoneigistes.ca/actions/page?doc=20081219134053815