With the long-term trials, our goal is to share with you detailed observations on the snowmobiles we test all season long. However, we are always happy to present our first impressions. Obviously, this is not an extensive analysis but rather the first feelings we get right on our first rides.
After only a few kilometers, I quickly liked the silent yet distinctive sound of the ACE 900. In acceleration, the engine produces a particular sporty sound that is very pleasant to hear. The dB level remains quite low and we almost do not hear the engine at idling speed or at high speed. The rolling noise takes over quickly even if very reasonable. Unlike the previous engine of 60 HP, the ACE 900 makes very good use of its 90 HP in Sport mode; this provides a more than satisfactory performance to the pilot and impressive accelerations. In fact, in regular trail conditions, you can count on all the power you need. Combined with a 4-stroke engine typical torque, the Renegade ACE 900 performance can fulfill the expectations of most of the snowmobilers on trails.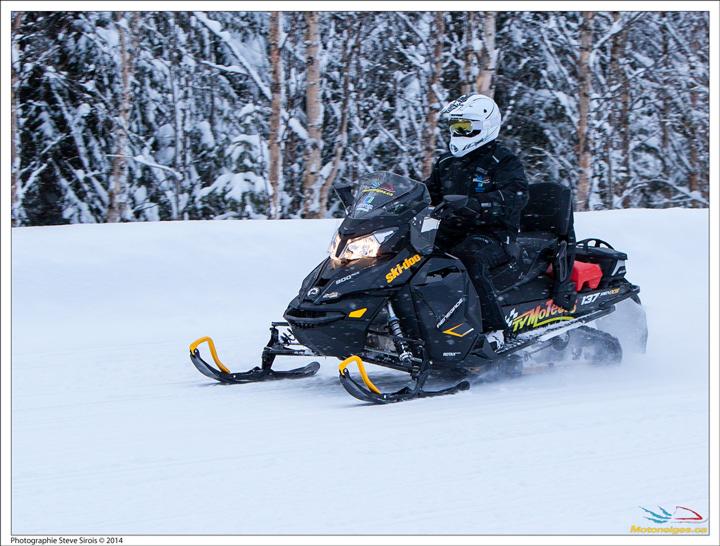 In Sport mode, the first acceleration is very aggressive and may even be annoying under some conditions.
However, the Standard mode solves this inconvenience. By the way, I had doubts about the real usefulness of three engine modes (Eco / Standard / Sport), seeing this feature more as a gadget. Well, I quickly changed my mind because each mode is different and in no time, we get used to select one mode in regards of the situations we are in or the utilisation we make of our snowmobile.
I also noticed the interesting handiness of the snowmobile on trails. We take for a fact that with a 4-stroke, we have to compromise on the agility of the machine, mostly on sinuous trails. Not at all ! With its net weight of 503 lbs, which is rather light for a 4-stroke, the Renegade Adrenaline ACE 900 offers an outstanding handiness on trails. No darting, only some understeering and an impressive feeling of being in control : we can rely on this machine under various conditions. Ski-Doo people have successfully designed a very well balanced snowmobile. Its stability on trail is remarkable and after only a few kilometers, I felt safe and in control as if I had been riding this sled since many seasons.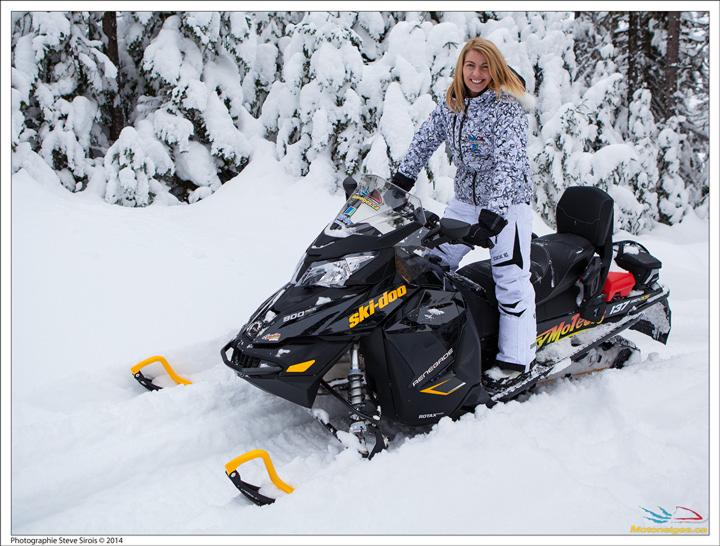 During the next weeks, I will continue my tests and learn more about this fascinating Renegade Adrenaline ACE 900 !