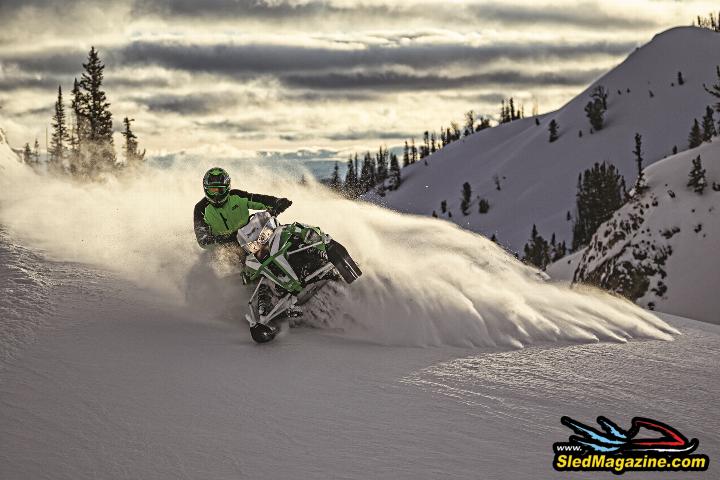 2016 Arctic Cat innovations… Always expected, isn't it? Snowmobilers are demanding people who know what they want. This means quite a challenge for manufacturers who must satisfy their clients year after year. There is very fierce competition, snowmobiles become more advanced than ever, manufacturers work relentlessly to present interesting novelties that will catch consumers' attention.
Arctic Cat spared no effort for 2016, presenting about 15 new models with many interesting innovations.
The manufacturer from Thief River Falls made some changes among the 2016 fleet. All XF snowmobiles with a track of 137 in. / 348 cm in 2015 are now called ZR, except for the XF CrossTrek 6000, 7000, 8000 and 9000, which remain in the XF lineup. Other models have been withdrawn from the lineup, such as the XF CrossTour 6000, 8000 and 9000; the XF CrossTour 7000 is the only model remaining for 2016. The whole lineup of XF Cross Country and Country Limited, the XF 6000 High Country and the Bearcat 5000 models have also disappeared for 2016.
Here are the 2016 Arctic Cat highlights!!!
A new 4-stroke engine…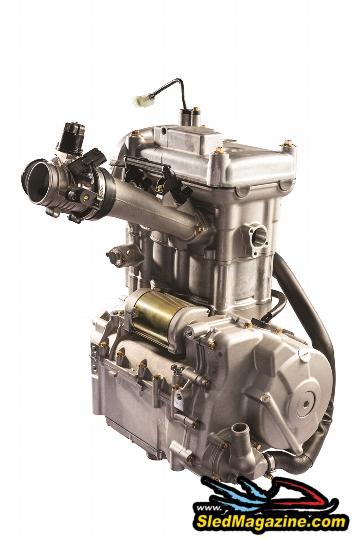 A brand new 4-stroke engine is added to the family. The 3000 series takes off with a 2-stroke 700 cc engine of about 65 HP. This liquid-cooled engine is already reknowned in the side by side vehicles Wildcat Trail and Sport. Designed by Arctic Cat and produced by KYMCO, it benefits from the C-TEC4 clean technology, electronic fuel injection and 4 valves per cylinder. It equips the Bearcat 3000 LT and the Pantera 3000.
A new drivetrain for Utility models…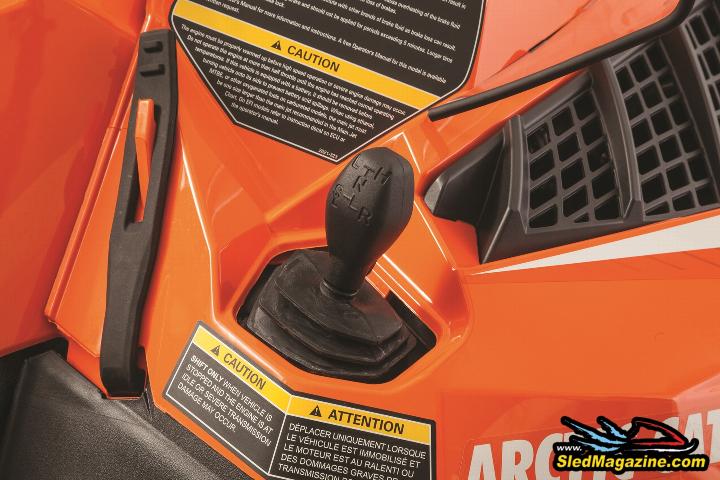 We have been asking for it since many years… Well, at last, Arctic Cat offers a new drivetrain in the Bearcat models and nothing less but 3 speeds, please!!! The 3-speed WR3 offers a very large versatility for those who ask a lot from their utility sled. The High setting means a standard gear ratio for trail riding, the Low setting is similar to what other manufacturers offer, and the Super Low is the slowest ratio of the industry that allows to pull very heavy load! Add the reverse, a lever-arm on the dash easy to use and there we go! Available on Bearcat 7000 XT and XT GS models.
New XTRA-Action articulating rear suspension…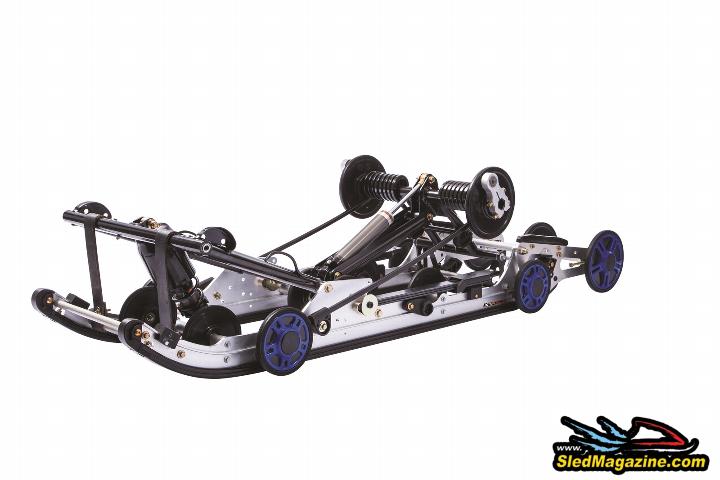 There are many interesting parameters in this innovation. The rear part has been extended and the angle of articulation has been increased; this allows an easier initiation of the movement with better results when going backwards in deep snow. Another interesting element is the option to lock up the articulating part, which gives the feel of a standard suspension… Well thought! Available on Bearcat XT and XT GS models.
New ProUte 10/8 ski for Utility models…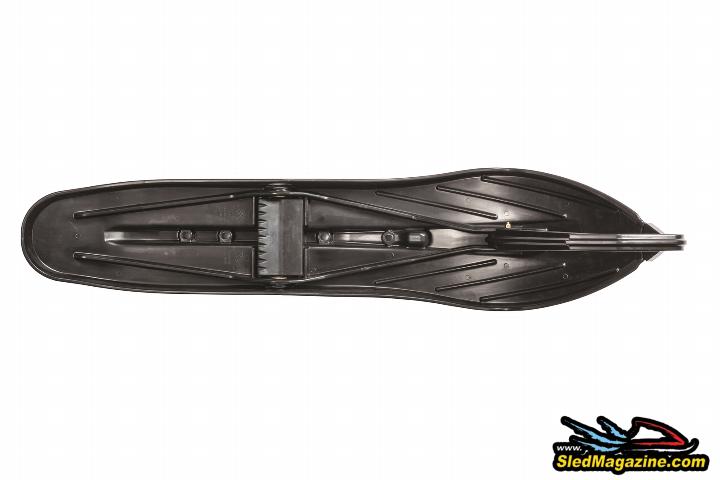 All Bearcat models are equipped with this new ski for 2016. Designed for an improved flotation, the front ski is 10 in. / 25 cm width to finish with 8 in. / 20 cm at rear. The keel curve is also modified to begin its bending more at the end of the ski than it did in the previous model.
New Bearcat hood…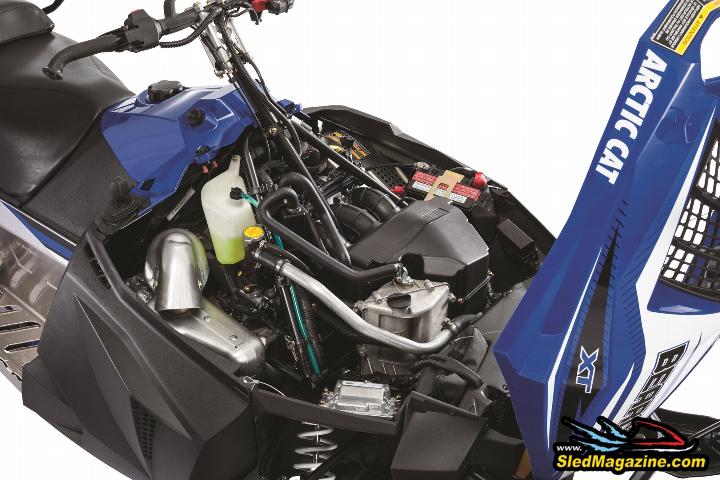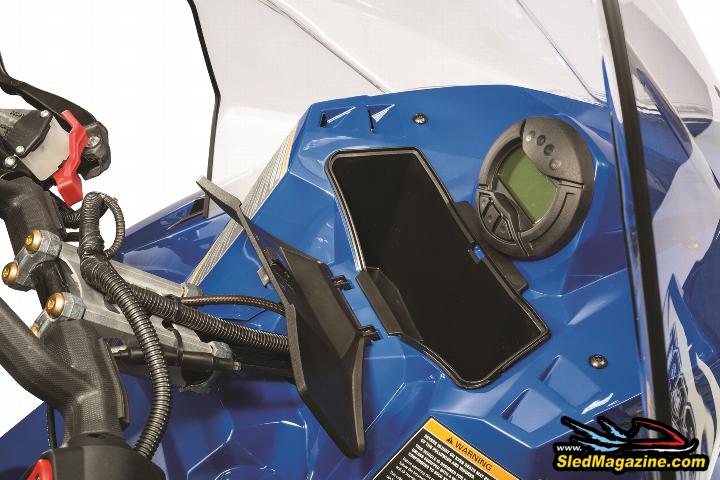 Flip-up style is back and provides easier and quicker access to engine compartment. Side panels can also be removed for more space. And engineers even added a built-in trunk in the hood!
New ProUte WT chassis…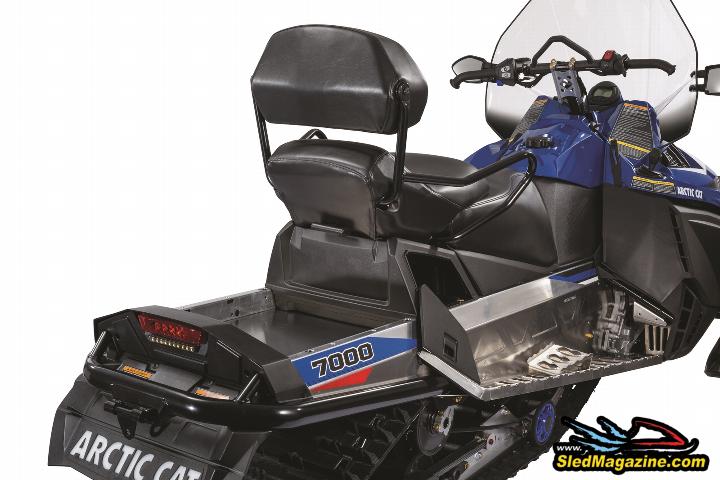 Based on the chassis introduced in 2015 on the Pantera, this new chassis has been adapted for Utility lineup. It allows track of 20 in. / 51 cm width and according to Arctic Cat, this is the most rigid and versatile chassis ever produced by Arctic Cat!
Backup light…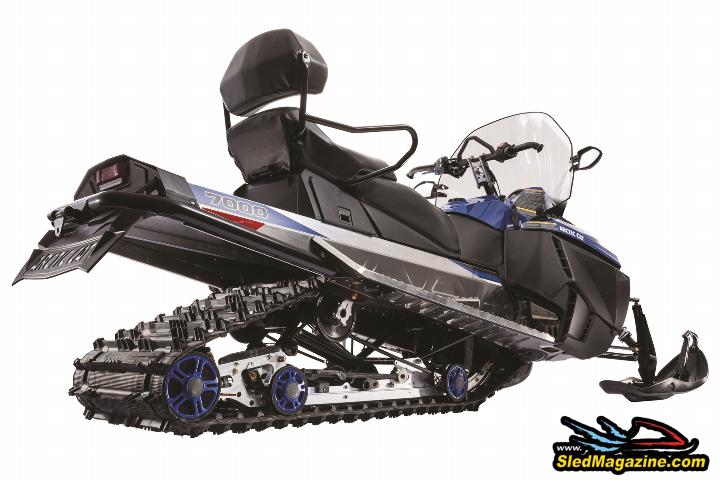 Bearcat XT and XT GS models are now equipped with a backup light, yes, a backup light to have a good vision when going backwards at night…
New Float-Action rear suspension for Mountain and XF (HC)…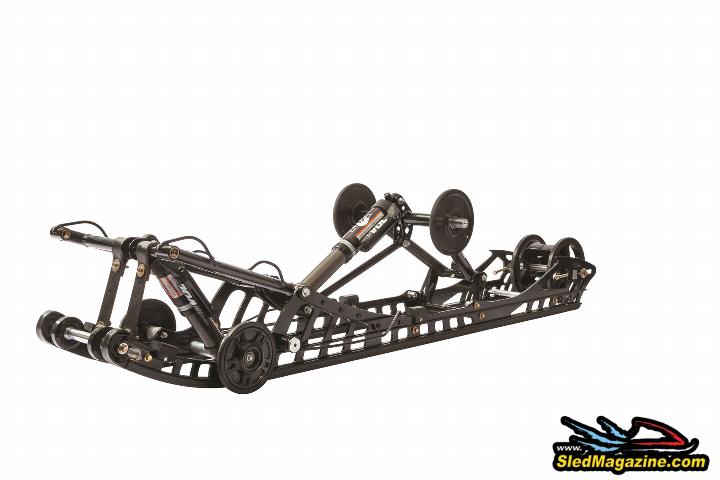 The Float-Action has a new geometry. Both front and rear swing arms are longer, which provides an improved tension of the track all over its travel. And to improve performance in big bumps, the front travel has been increased with a longer front shock combined with the new swing arm.
New AMS (Arctic Mountain Suspension) front suspension…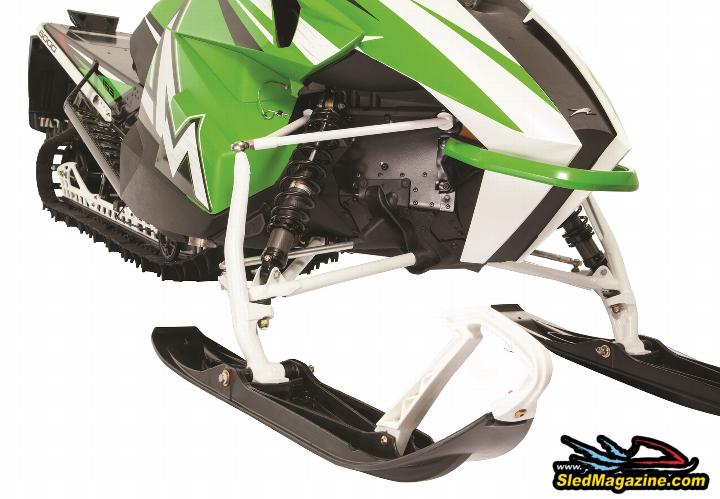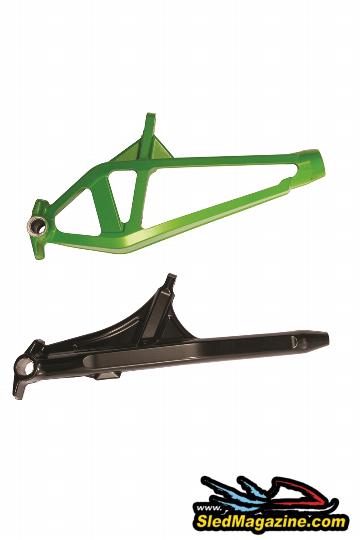 Just like its co-worker at rear, the AMS has been redesigned for the most part. A new lighter pivot-arm combined with the new swing A-arm has reduced weight by 2.4 lb / 1,1 kg. This combination also changes the angle of the pivot-arm from 17° last year to 27° for 2016. This modification helps off-trail cornering and makes aftershocks more predictable on hillside riding.
New ProClimb-7 mountain ski…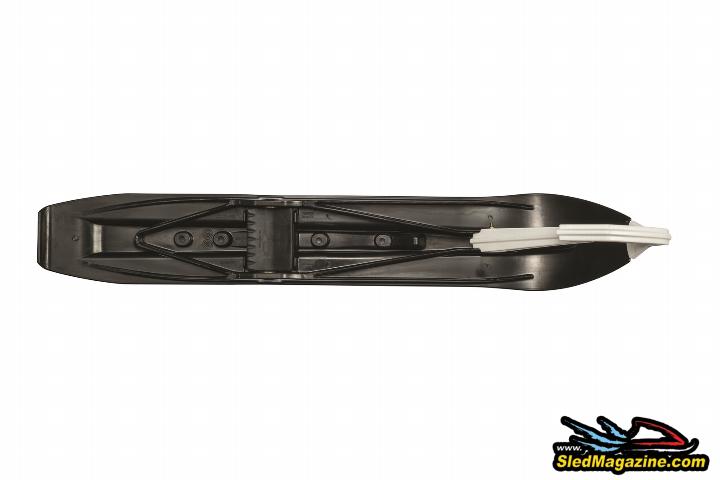 Working together with the new AMS front suspension, this new ski of 7 in. / 17,8 cm width at the tip and 6.5 in. / 16,5 cm at the center, has a deeper keel to improve riding in deep snow. A new rubber part has been added between the pivot-arm and the ski to keep the front tip more raised. The base of the ski for the pivot-arm is also much wider, which allows 4 in. / 10 cm of ski stance adjustment.
New 3-in Power Claw track …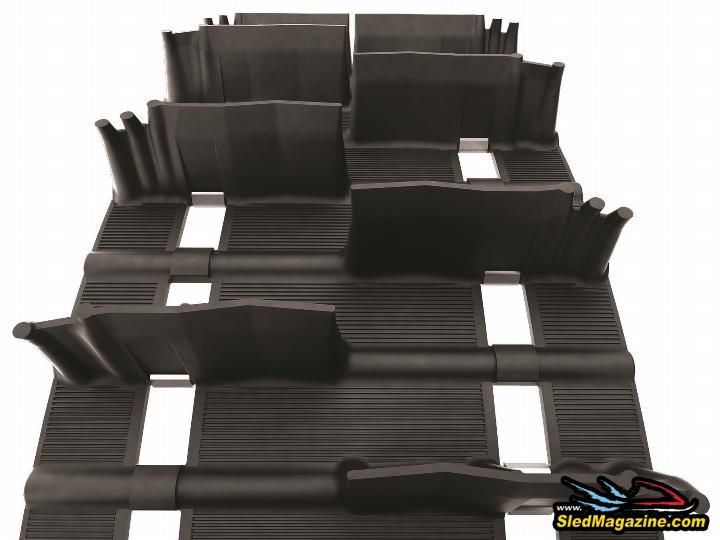 The M Limited models of 153 and 162 in. / 388,6 and 411,4 cm, will be equipped with the new Power Claw with studs of 3 in. / 7,6 cm. This single-ply track has rounded studs on the edges for easier left-right moves in powder snow.
New Team clutches…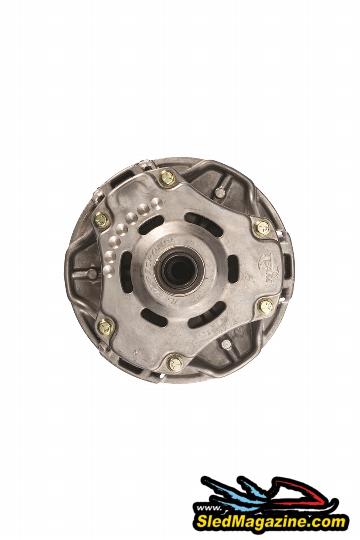 All models with 9000, 8000, 7000 and 6000 engines have the new Team clutches for 2016! The Team Rapide Response drive clutch is lighter by 113 g, which reduces rotating mass by 5 %. Spider bearings are 30 % wider and bushings have 70 % more touching surface for improved durability and longevity.
The Rapid Reaction Boss driven clutch also offers a reduction of 113 g, for 4 % of rotating mass. Its design allows a decrease of about 20° of the drivetrain and belt temperature. Longer longevity…
New Borg Warner gear…
Famous in gear industry, Borg Warner is now the supplier of sprocket wheels, chain and tensioner. The clamping chuck is now made of Vespal, a very robust material even under very hot temperatures. The new chain offers 20 % less extension compared with previous model.
New Slide-Action 137 front suspension arm…
The 137 in. / 348 cm Slide-Action suspension has a new front suspension arm, said to be more resistant.
New torsion spring…
All Slide-Action 137 are now equipped with a new torsion spring, 11 % less rigid, for a more supple and comfortable suspension.
Dual-stage spring…
The ZR and XF 137 models now have a new rear suspension central dual-stage spring. A noticable cornering improvement, more comfort in small bumps and more resistance at the end of travel to prevent bottoming…
New « Tri-Hub »…
It will now be possible to change ball bearings on both wheels of the rear suspension that are connected by 3 attachments. At last, will some say…
New Fox QS3 shock…

Easy to adjust, this new shock offers 3 settings. With an external reservoir and preload adjustment by set rings, it is located at the ski level and as rear shock on the ZR Limited and El Tigré models.
New Fox Zero C and RC…
This new Fox offers lots of adjustments of low speed compression, which improves comfort in small bumps. The RC edition has a different valving seen only on the ZR 8000 RR. The Zero C is on all other ZR models equipped with the Slide-Action suspension.
The Bearcat lineup is the one that offers the largest number of improvements. The XT and XT GS models are now equipped with a more powerful and silent engine, the 3-cylinder engine of 1049 cc with 135 HP. Those who want to change their utility sled will have to think about 2016 Arctic Cat lineup.
In the Sport category of ZR and hybrid XF, many improvements have been brought to comfort in small bumps, new spring and shock calibration that will sure please the pilot. And what to say about the new CrossTrek models equipped with new saddlebags for more storage capacity!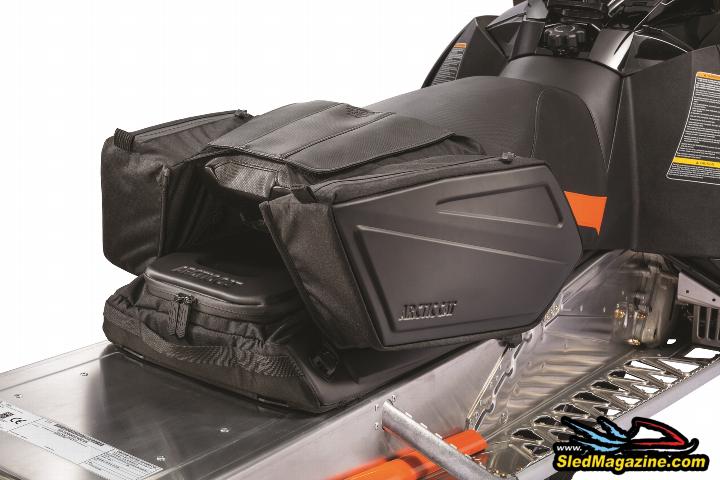 Without doubt in growing demand in the Province of Québec and very popular in the United States, the Mountain snowmobiles also received many improvements! New front and rear suspensions with reduced weight, a very important issue in this category.
All you have to do is make up your mind!!!
Have a great end of season, fanatics!!!