Again this year, in partnership for long-term trials of your web magazine SledMagazine.com, Arctic Cat provides a brand new 2015 Pantera 7000 Limited.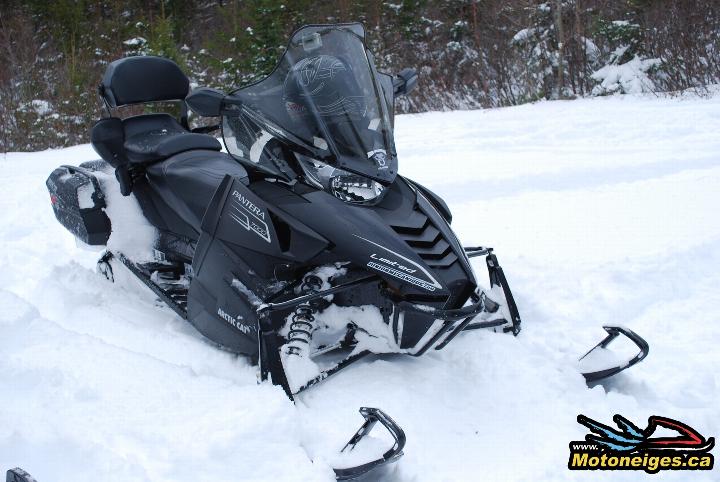 Snowmobilers could hardly wait for this model. Effectively, many expected the next generation of the TZ1 with the 7000 engine and I was among them! Arctic Cat now responds by recreating the legendary Pantera in all-new ProTour chassis that offers luxury, comfort and performance.
Our Pantera is equipped with an impressive 15" X 146" X 1.25" track. Along with its high quality 2-up touring machine characteristics, the Pantera will also please the pilots who like occasionnal off-trail adventures. Effectively, when you remove the passenger seat and the side cases, you get a single snowmobile in a few seconds. The Pantera could be one of the most versatile snowmobiles on the market. In Black, its sober and classic look will never go out of style!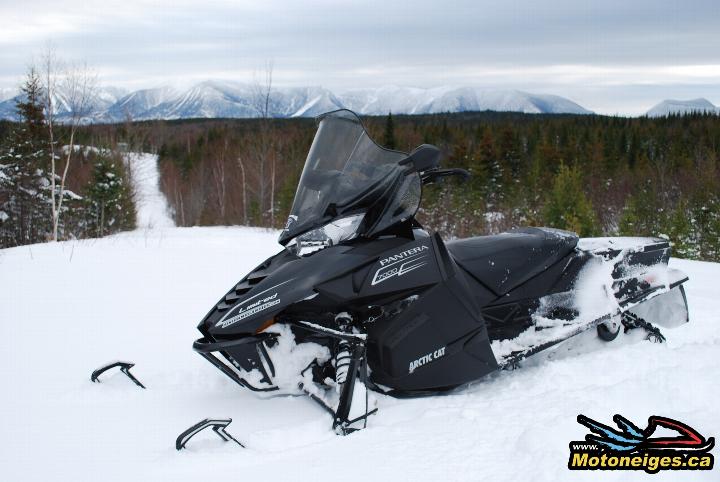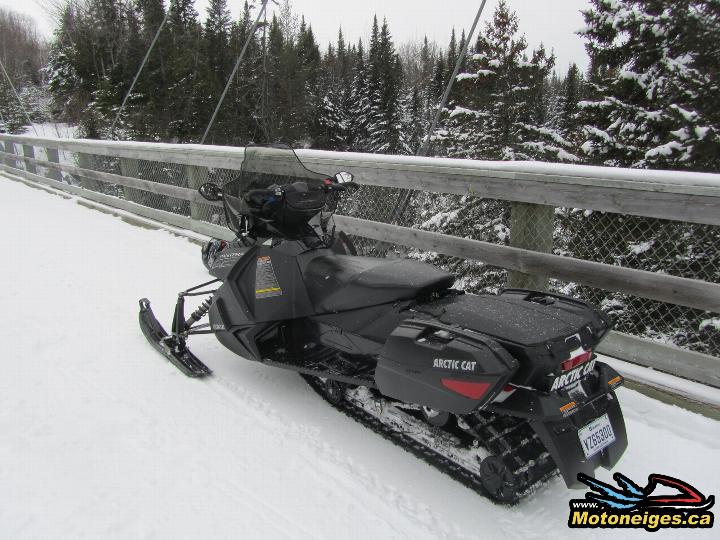 Our trial model is also equipped with the C-TEC4 engine. This 4-stroke liquid-cooled triple engine of 1049 cc with injection is already renowned for its reliability, its fuel-efficiency and its performances. It should match the Pantera very well.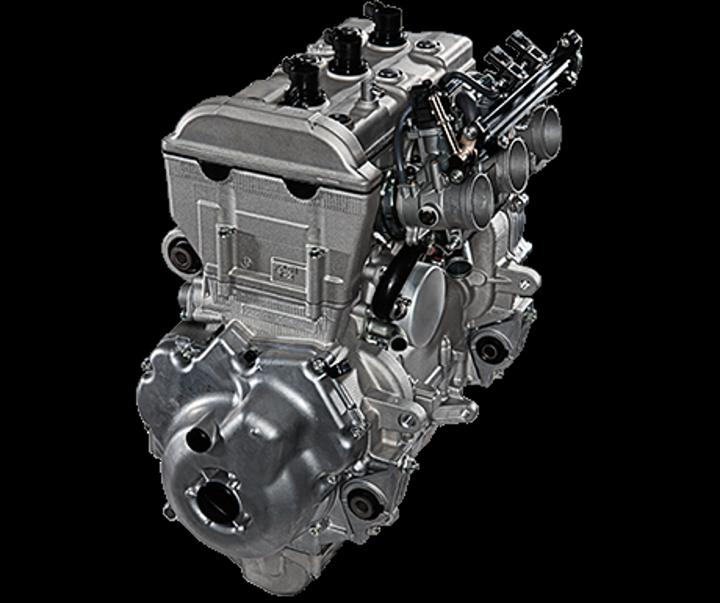 I already tried this engine in the XF model last year, so I can't wait to see its performances in the ProTour chassis. Will there be any differences in power, accelerations or consumption? To be followed…
The Pantera is built on the ProTour chassis, a natural development of the ProCross chassis. One of the most important changes is that engineers made it lower at rear; this way, the passenger is not sitting too high and is less exposed to the wind all while keeping a low center of gravity. This chassis provides a forward rider positionning that is very comfortable and effective.
The front suspension of our trial snowmobile is the Arctic Race Suspension with Arctic Cat (IFP) gas shocks and sway bar that provides a front travel of 10" (25,4 cm).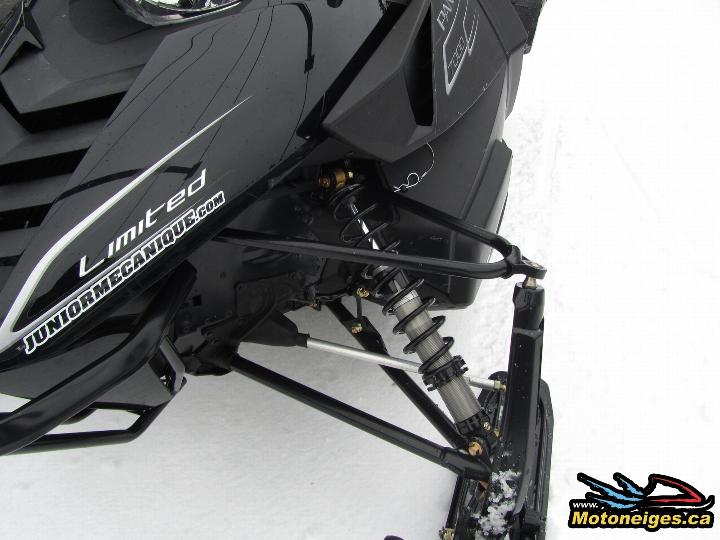 The rear suspension is the Slide-Action suspension with coupling blocks, adjustable torsion springs and Arctic Cat (IFP) gas front and rear-arm shocks with fiberglass overload springs, that provides an impressive 13.5" (34,3 cm) travel.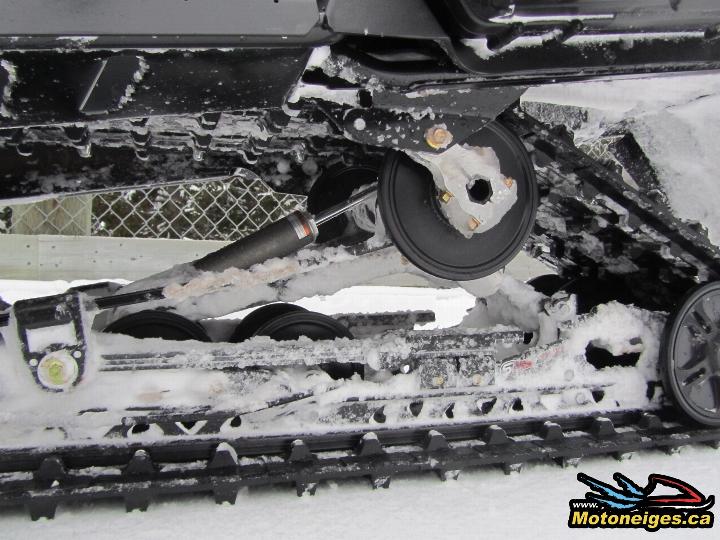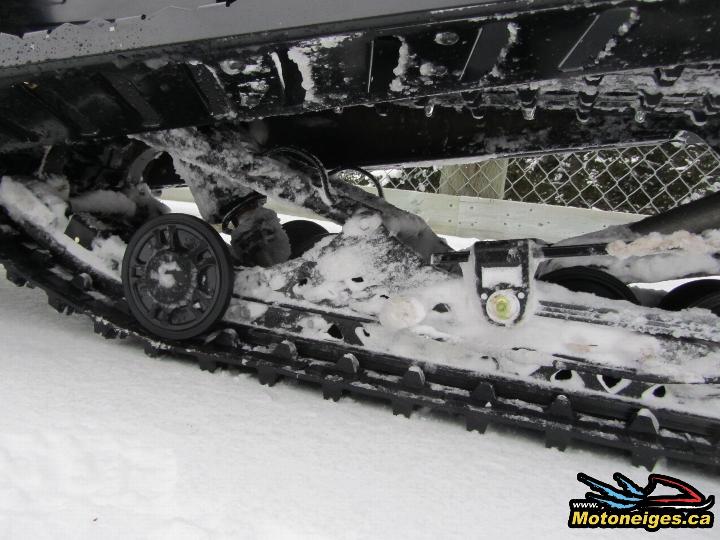 Our Pantera Limited is fully equipped with all standard features. In fact, it will not be easy to find accessories to add to our gift list. All features desired by touring snowmobilers are present : electric start, push-button reverse, extra-high windshield with mirrors, quick-detachable passenger seat and backrest, driver and passenger heated seats and hand warmers, two heated visor plug-ins, two 12V outlets.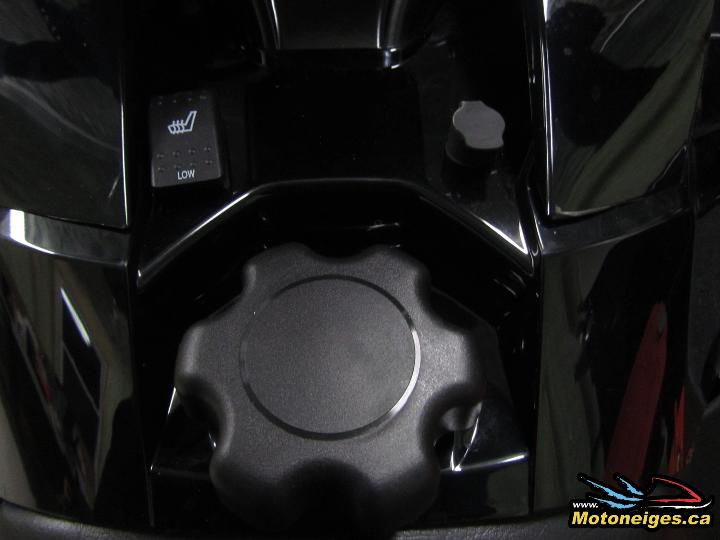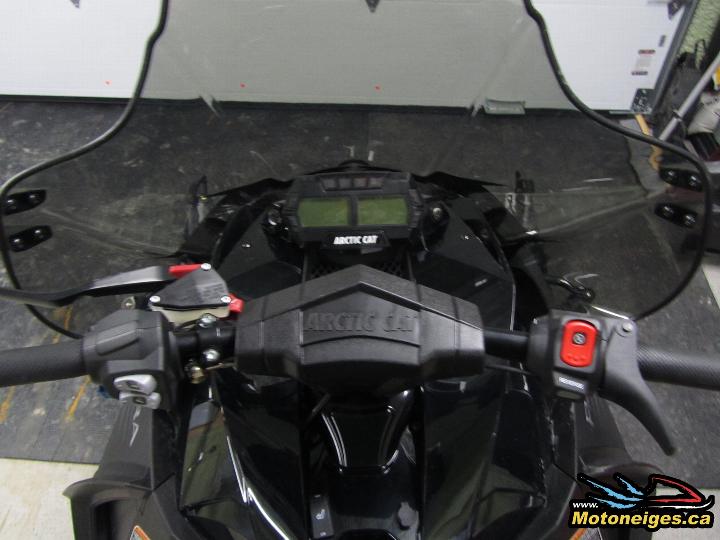 The Pantera Limited is equipped with an auxiliary gas tank of 16,3 l (4.3 US gal). A separate fuel cap is located beneath the cowling, just behind the passenger seat. The auxiliary tank is plumbed directly into the main tank of 40,5 l (10.7 US gal), which gives an impressive fuel capacity of 56,8 l. I will check out its autonomy.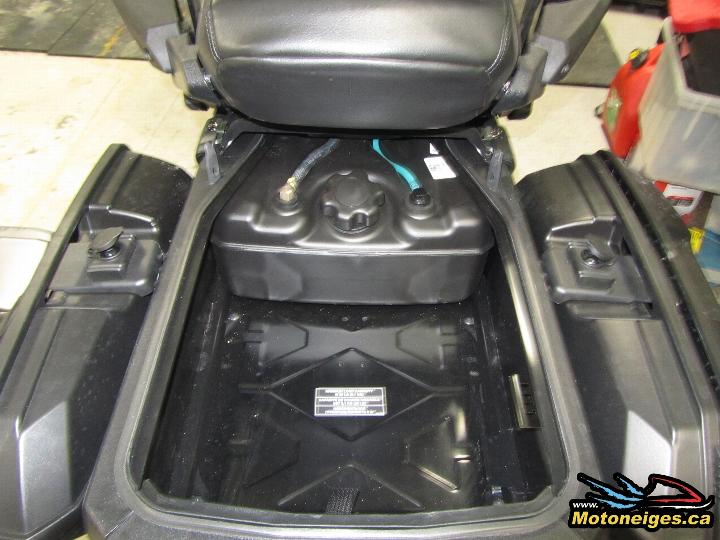 With its useful rear storage compartment and two detachable locking side cases, there is plenty of room for everything you need on a few day trip.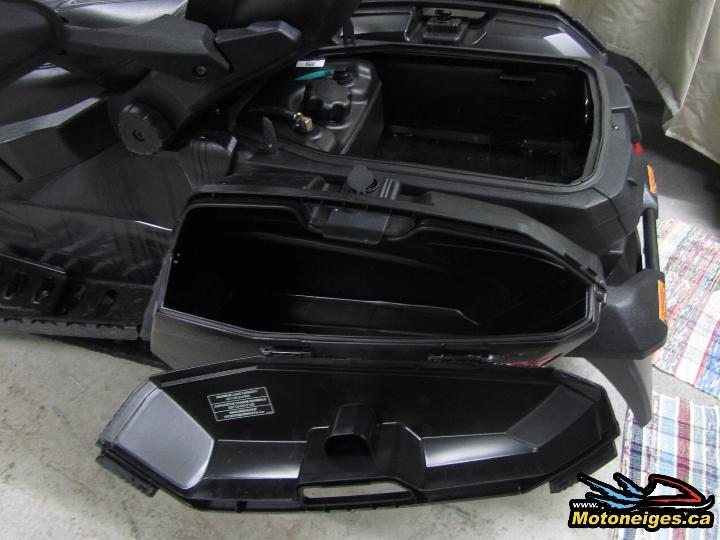 The deluxe dual screen digital gauge includes an odometer, trip meter, speedometer, clock, low oil light, coolant overheat light, coolant temp, low fuel light, reverse indicator and altimeter.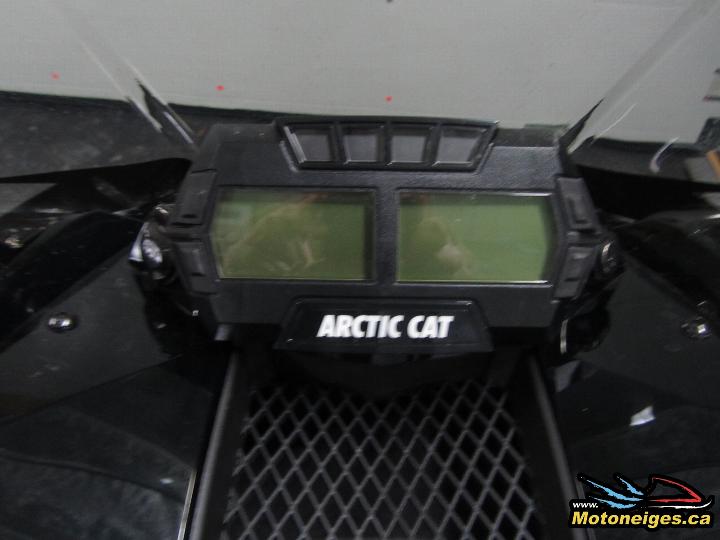 So, this snowmobile is full of promise. By putting one of the most appreciated 4-stroke engines of the industry in the new ProTour chassis, Arctic Cat fulfill their clients' expectations. I can't wait to give you my first impressions of this versatile sled in my next article. In the meantime, you can see its full specification sheet on our web site.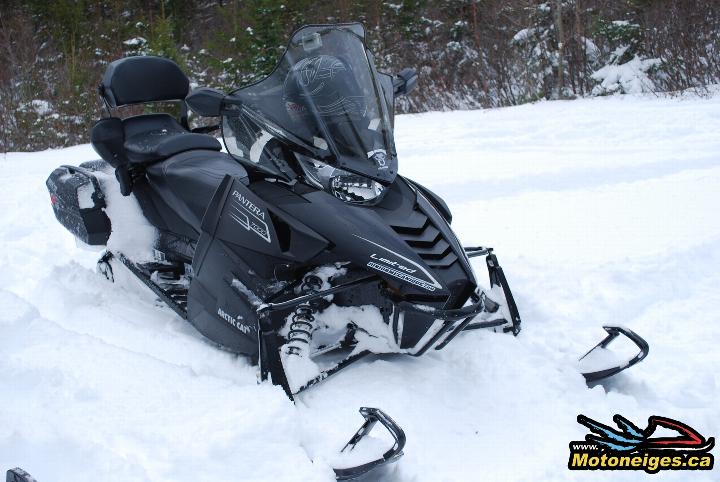 Special thanks to Arctic Cat manufacturer https://ca.arcticcat.com/ who allows your web magazine SledMagazine.com to run this long-term trial, and Junior Mécanique Plus, Arctic Cat dealer in Rimouski, and his team who take care of the preparation and maintenance of our trial snowmobile www.juniormecanique.com .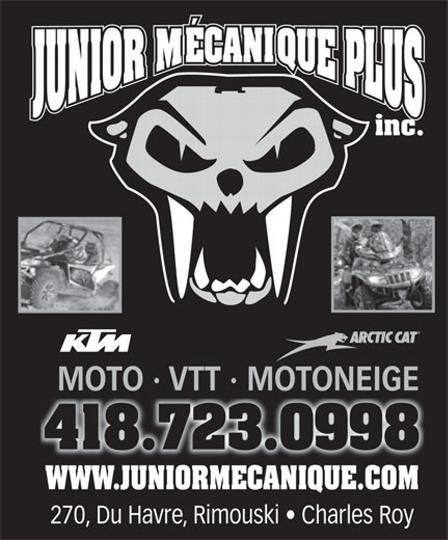 All season long, your are invited to follow the analysis of the 2015 Pantera 7000 on this site www.sledmagazine.com . In a few weeks, you will be able to read my next article about my first impressions.
Have a great season!!!
Steve Gaudreau