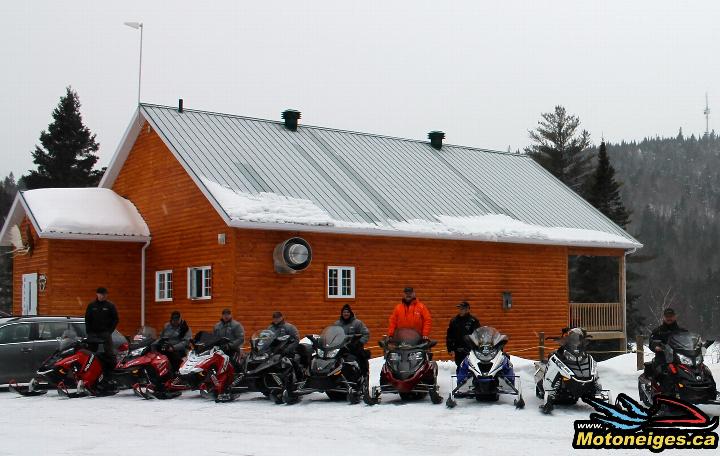 Members of the editorial team of Motoneiges.ca / SledMagazine.com really like to ride on trails in Côte-Nord and enjoy the scenery. A few kilometers from Tadoussac, in Sacré-Coeur, the Club de chasse et pêche Tadoussac offers to winter sports fans very nice and comfortable cottages and a wide range of activities that will please snowmobilers and their family.
The Club Tadoussac accomodation, surrounded by mountains, is located on the shore of Lake Boulanger. It is easy to reach it by car from Road 138 and by snowmobile from Trans-Québec trail # 3 that runs along the north shore of the St. Lawrence River. From trail # 3, signs indicate how to get to Club Tadoussac 5 km away.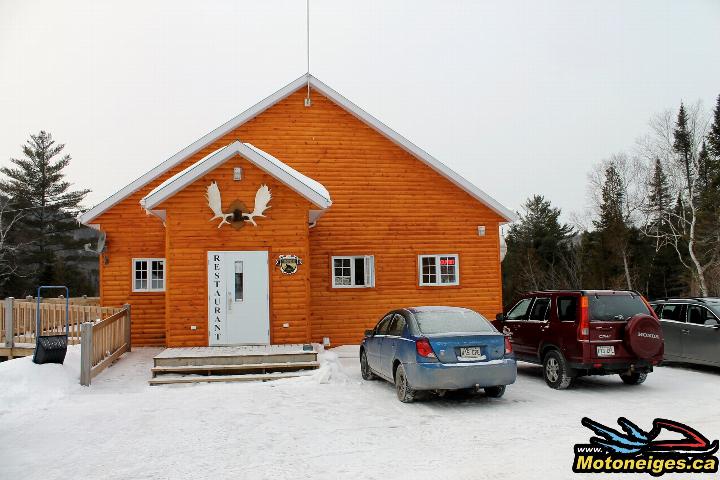 This is also a good place to stay if you want to go snowmobiling all around and come back in the evening. You can even explore the famous Monts Valin and come back for supper. The Trans-Québec trail also brings you to very nice places in Côte-Nord region, like Grandes-Bergeronnes, Les Escoumins and Tadoussac. So, you will find lots of beautiful sites to explore within reasonable distances, many wonderful panoramas to take on photos, fine dining for gourmets and very well-groomed trails.
Snowmobilers can book their cottage in European Plan or have their meals in the dining room. This one offers an outstanding view of Lake Boulanger and a very large choice of dishes. Food is delicious, you have to discover it. On our stop, we have been welcomed by Mrs Johanne Claisse, the Club Manager.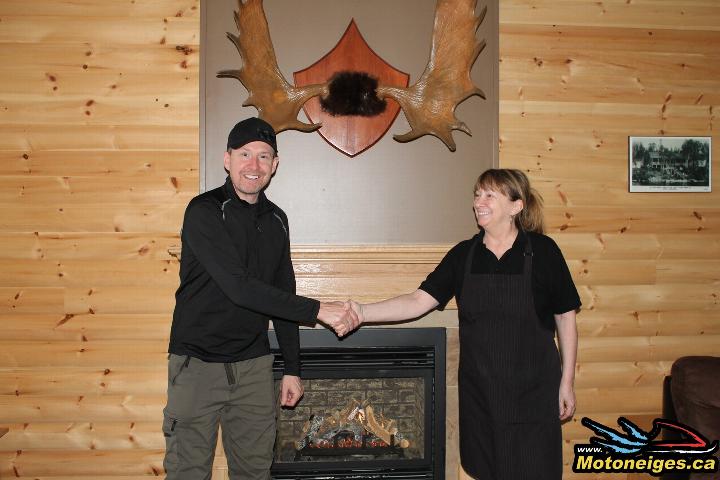 We had the choice between two excellent menus. The pork tenderloin in dijonnaise sauce was fabulous, finely presented and served with care.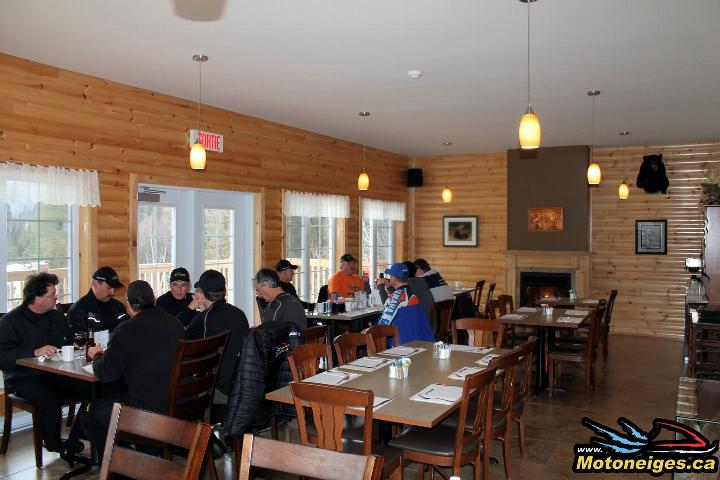 In summer, 11 cottages are available but in winter, only 4 cottages are offered. They all have electricity and a full-equipped kitchen. Please click on www.clubtadoussac.com to see the quality accomodation, the cottages interiors and the list of winter packages.
In winter, if some members of your family do not go snowmobiling, the Club Tadoussac offers different areas and trails for cross-country skiing and snowshoeing. Sliding is also proposed. In brief, there is all you need to get red cheeks and fill your lungs with fresh air.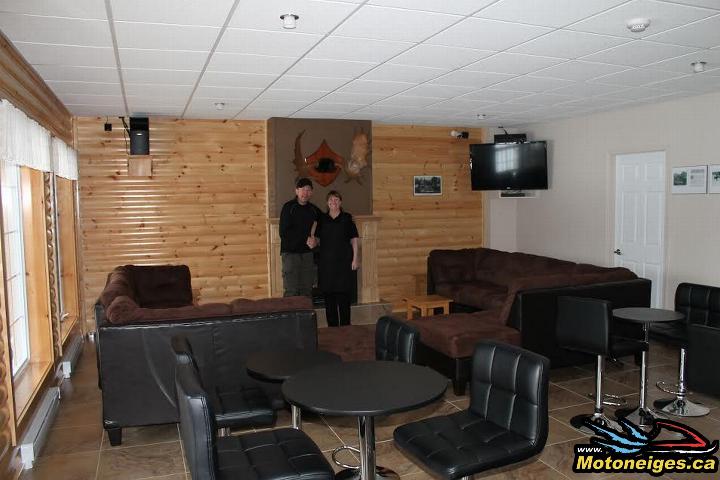 A living room is available if you wish to have a drink and warm up by the wonderful wood-burning fireplace. In the evening, it is the perfect place to play board games, to share your experience of the day or to plan your next day before going to bed.
This is an accomodation and a restaurant you have to discover : the Club de chasse et pêche Tadoussac, 45, Route 138, Sacré-Coeur, 418-235-4723
Louis Perron