Polaris Snocross Racer Ross Martin Wins Pro Open at Deadwood; Jake Scott Sweeps in Pro Lite
Jake Scott Wins Two Pro Lite Finals, Takes Over as Points Leader
Ross Martin (Judnick Motorsports) capped off a great weekend of ISOC snocross racing in Deadwood, S.D., by winning the Pro Open final on Saturday, Feb. 2, to earn his second podium finish of the weekend. Fellow Polaris racer Kody Kamm (Hentges Racing) finished second Saturday night and joined Martin on the podium.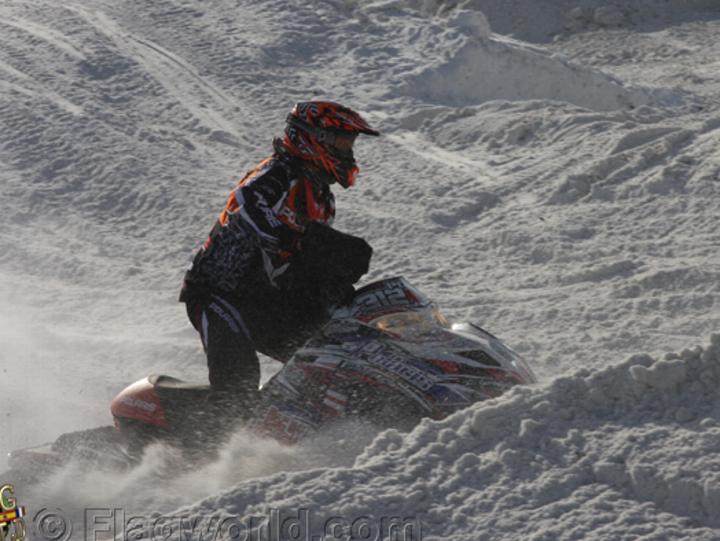 Polaris racer Jake Scott (Team LaVallee) won both Pro Lite finals at Deadwood and took over as the class points leader.
The Polaris racers had heavy hearts and dedicated the weekend to Caleb Moore, the Polaris snowmobile freestyle star who died Jan. 31 as the result of injuries sustained while competing at the recent X Games.
Pro Open: Martin Tops the Podium
Ross Martin finished second in the Friday night Pro Open final, then told his team he was determined to break his string of reaching the podium without winning. "I told the guys on my team, 'Dudes, I'm ending this thing,'" he said.
In Saturday's final, Martin got off to a slow start but charged through the pack, surged into the lead and ran away with the victory, after which he paid tribute to Moore, a fellow X Games competitor. "I want to dedicate this win to Caleb Moore," Martin said. "We miss you but I know you've got your eyes on us and are keeping us safe."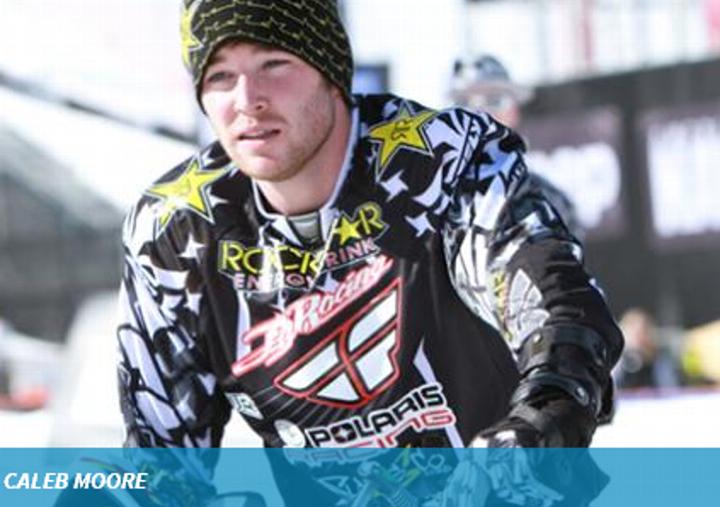 Polaris racers who earned top-10 finishes on Friday were Kyle Pallin (Team LaVallee) in sixth and Johan Lidman (Carlson Motorsports) in 10th. Martin and Kamm finished 1-2 on Saturday and were followed by Justin Broberg (Hentges Racing) in 10th, Lidman in 11th, Colby Crapo (Leighton Motorsports) in 13th and Kyle Pallin (Team LaVallee) in 14th.
Martin left Deadwood second in Pro Open points, while Kamm was sixth and Broberg was 10th. Other Polaris racers in the top 20 in points were: Pallin, 11th; Crapo, 13th; Lidman, 14th; Levi LaVallee (Team LaVallee), who was injured at the recent X Games and did not race at Deadwood, in 15th; and Bobby LePage in 20th.
Pro Lite: It's a Jake Scott Sweep
Jake Scott continued his strong season in the Pro Lite class with a weekend sweep at Deadwood. Scott won Friday and was joined on the podium by Andrew Lieders (Lieders Racing/Leighton Motorsports), who finished second. Andrew Carlson (Carlson Motorsports) took seventh and Trevor Leighton (Leighton Motorsports) was ninth.
– ISOC Deadwood Results, continued
Scott repeated on Saturday to complete the weekend sweep while Carlson was ninth, Lieders was 13th and Leighton was 14th. After Deadwood, Scott took over as the Pro Lite points leader while Lieders is third, Carlson is 10th, James Johnstad (Judnick Motorsports) is 12th and Leighton is 14th.
Polaris Racers Earn Multiple Podium Finishes
In Pro-Am Women, Polaris racer Jennifer Pare (Leighton Motorsports) finished second, Jennifer Martel was fourth, Tabitha Bode (Team BSR) was fifth and Jessica Martel was sixth. After Deadwood, Pare was the Pro-Am Women points leader, while Bode was fourth, Martel was sixth, Rachelle Fountain (Fountain Racing) was eighth and Martel was 10th.
Ryan Springer won the Sport 1 final and Jake Angove (Fort Fremont Racing) finished second. Also scoring top-10 finishes were: Braydon Love (Ducky Racing 444 motorsports) in fifth, Dylan Jansen (Jansen Brothers Racing) in eighth and Kyle LaCoe (LaCoe Racing) in ninth.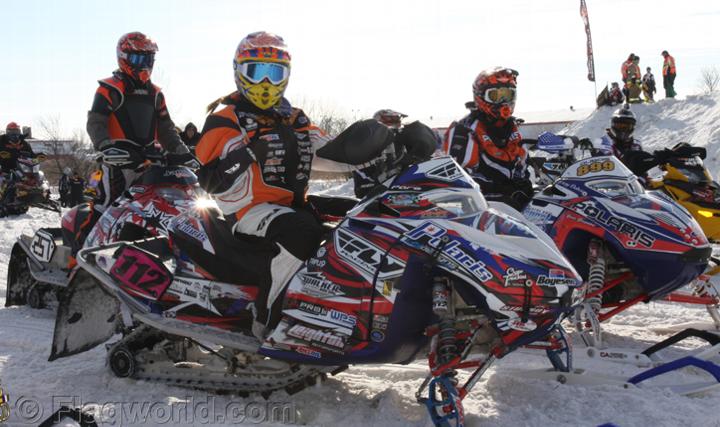 Angove came back to win the Sport 2 final and was joined in the top 10 by six fellow Polaris racers: Cole Cottew (Cottew Motorsports) in fourth, Ryan Springer in fifth, Braydon Love in sixth, Dylon Moss (Grip It and Rip It Racing) in eighth, Brennon Plaisted (Plaisted Racing) in ninth and Kyle LaCoe in 10th.
Following the Deadwood weekend, Love was the leader in Sport class points and Angove was second. Zak Mason (Z.M.R.) was fifth, Springer was sixth and Cottew was ninth.