Last October 30th, Motoneiges.ca has been invited to the opening of the Relais du Trappeur managed by the snowmobile club " les Motoneigistes du corridor permanent ".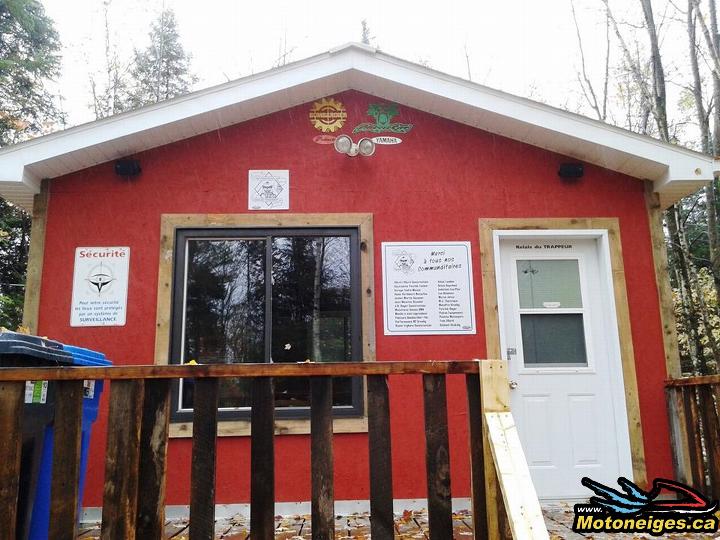 This snowmobile club includes Saint-Paul-d'Abbotsford, Grandy, Sainte-Cécile-de-Milton, Acton Vale and Waterloo, with an average number of 600 to 700 members per year. A few years ago, the club had to destroy the Relais Marois (Waterloo sector) and since that time, many members were requesting another one.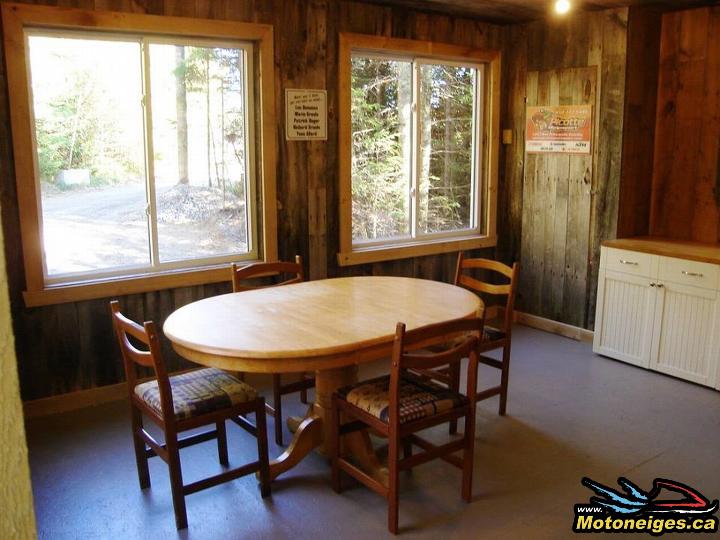 Thanks to the hard work achieved by the management team, sponsors gave over 32 000 $ to build a new stopping place. Measuring 16'X16' / 4,9 m X 4,9 m, with a patio of 8'X16' / 2,4 m X 4,9 m, large windows, electric heating and an outdoor toilet, the new place is called " Relais du Trappeur ". It is located right on snowmobile trail # 35 and you can also reach it by road on chemin Allard (highway 10, exit # 90, turn right on road 243). The place will be open 24/7 as long as trail # 35 will be open.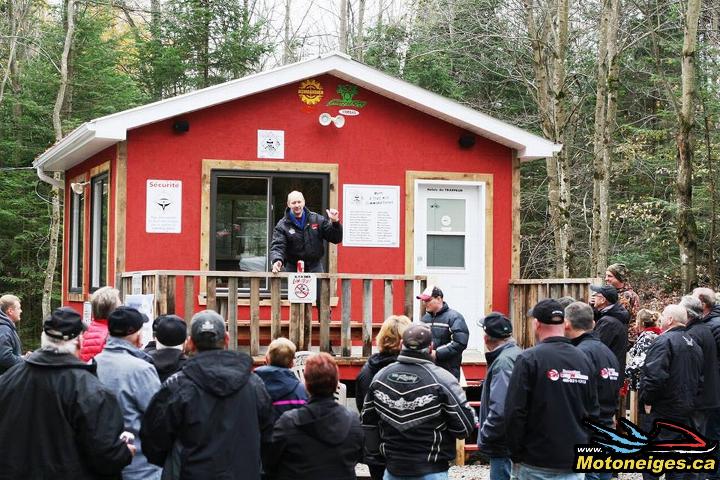 The Relais du Trappeur has been built by volunteers during their summer vacation. So we must be very grateful to them and let's hope that snowmobilers who will benefit from its warmth will show some civicism and respect. We wish us all a very snowy winter so that we can enjoy our favorite sport. Hope to see you on trail…