Yamaha four-stroke Nytro snowmobiles scored a pair of podiums and an impressive array of top-10 finishes in RMSHA hillclimb and USXC cross-country competition over the Feb 8-10 weekend.
The magic started in Montpelier, Idaho, where a dozen Nytro MTX sleds and six team riders attacked the annual Bear Lake Hillclimb on Friday, advancing five riders to the Saturday finals where Chad Jorgensen grabbed a podium finish in the New Member Improved class.
Meanwhile, 1200 miles east in Thief River Falls, Minn., four riders and Nytro RTX sleds assaulted the grueling 500-mile cross-country race. After three long days of competition, Ross Erdman finished third overall in Pro Open, the best result for the four-stroke Nytro since it first competed here in 2008.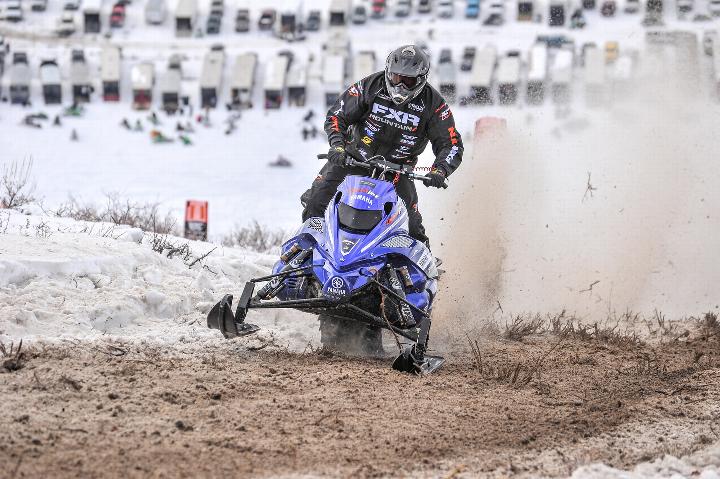 Very impressive performance of Yamaha four-stroke Nytro
The success at the RMSHA Bear Lake Hillclimb is an important first for Yamaha, as team riders had never before qualified for the finals this early in the season. And qualify they did. Yamaha brought 12 sleds and six riders to the event, competing in numerous Stock, Improved and Mod classes. All but one rider qualified in the opening trials on Friday, setting the stage for the final events on Saturday.
Then the pressure was really on, because each rider got just a single run up the steep, gated course, whose icy surface and bowled-out turns and jumps got icier with each passing sled. Amazingly, former motocross racer Jorgensen grabbed a podium in his first-ever hillclimb event before joining Cable Malmborg and Kody Malmborg in capturing five additional top-10 finishes in three different Modified and Improved classes.
"This was a great showing for Yamaha," said team manager Troy Johnson. "It showed we're coming on strong this season, and that we are going to be contenting for wins and podiums. It's also been a great confidence-builder for the riders!"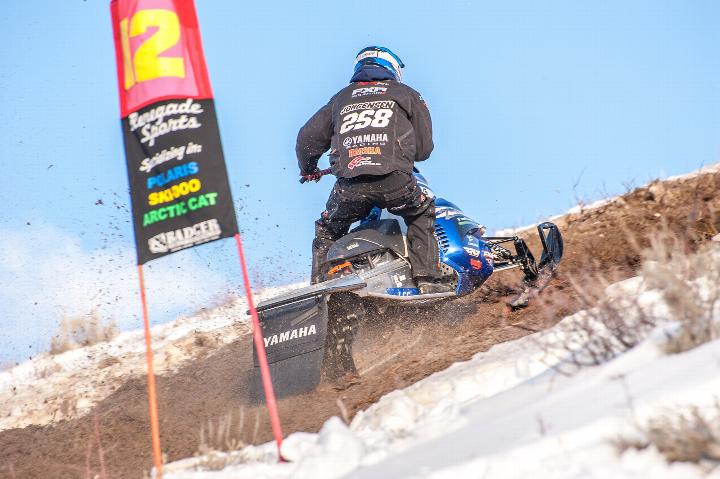 Unquestionably, the annual I 500 is the most strenuous event on the USXC calendar, with 500 miles of racing spread over three days. Just finishing requires extraordinary toughness and near-perfect reliability from the sleds.
For instance, event rules allow only one hour of work to be performed nightly on each sled – just enough for routine servicing and a safety check – no major repairs. Among the Yamaha team riders, Erdman put together the best overall effort to earn a historic I 500 podium for the Nytro RTX.
Jake Muller followed up with a ninth-place finish in Pro Open and a fifth-place finish in the combined Semi-Pro Improved class. As well, teammates Ben Lindbom and Re Wadena were both running inside the top 10 in their respective classes on day three before Lindbom dropped out after difficulties during a pit stop and Wadena crashed at a railroad crossing. Yamaha support racer Korey Kilinski also finished an impressive eighth in Semi Pro Improved.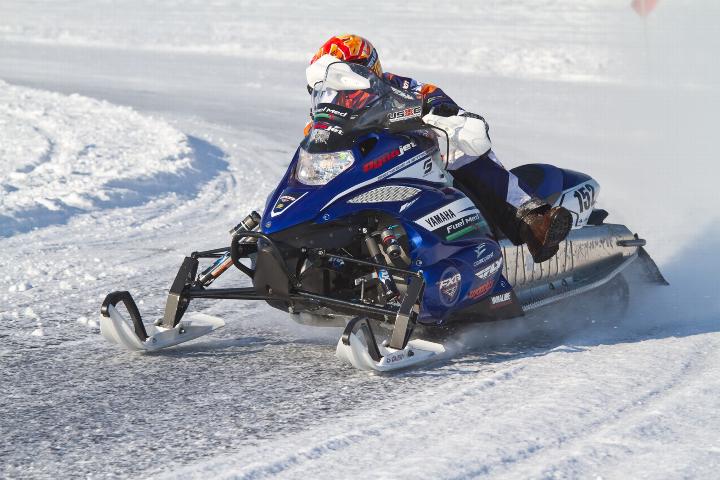 "This race is hard on everything," said racing technical coordinator Brian Strawsell. "Ross' podium Nytro looked like it was in good shape after the race, and in fact all of ours sleds held up just as well as the competition. Our suspension held up especially well this year." Yamaha Snowmobile Racing's Eric Josephsen added, "Only 32 percent of the total field finished the race and Yamaha finished with 60 percent of our team – that's Yamaha quality!"
You can follow the action from both events on the Yamaha Racing Show, posted to YouTube. www.youtube.com/user/YamahaSnowmobilesUSA