As the 2010-2011 snowmobile seasons' begins, I would like to give you a glance at an outstanding 3 day ride I had the chance to experience on early days of March 2010. It was in Northern New Brunswick with Mr Percy Mallet, media manager at the New Brunswick Tourism and Parks Ministry. This region is also known as the «Northern Snowmobile Odyssey» (www.odysseenb.ca) and includes the cities of Edmundston, Campbelton, Bathurst and Miramichi.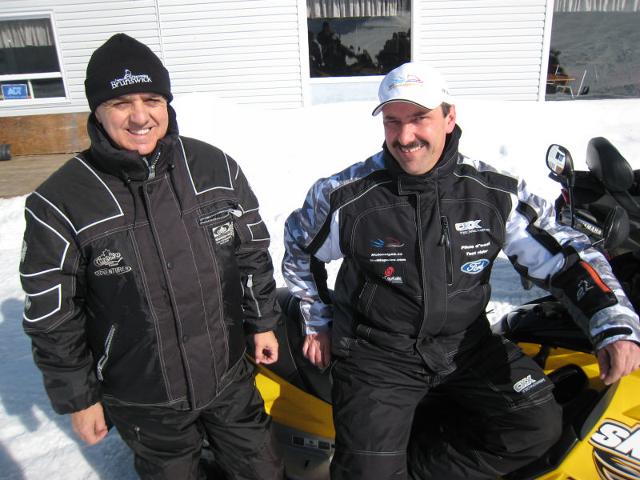 Located at about 6 hours on the road from Montreal, the town of St-Jacques is located just when we enter the province of New Brunswick, in the immediate suburbs of Edmundston. Our journey will start at Les Jardins Inn (www.lesjardinsinn.com). This newly built inn, located on the side of the snowmobile trail #12, is the perfect place to launch our 3 day ride on a snowmobile. Besides offering a large parking lot for trailers and pick-up trucks, this is also one of the best tables in New Brunswick. Our hosts, Mrs Francine Landry and Mr Valmont Martin have welcomed us for dinner along with Mr Percy Mallet.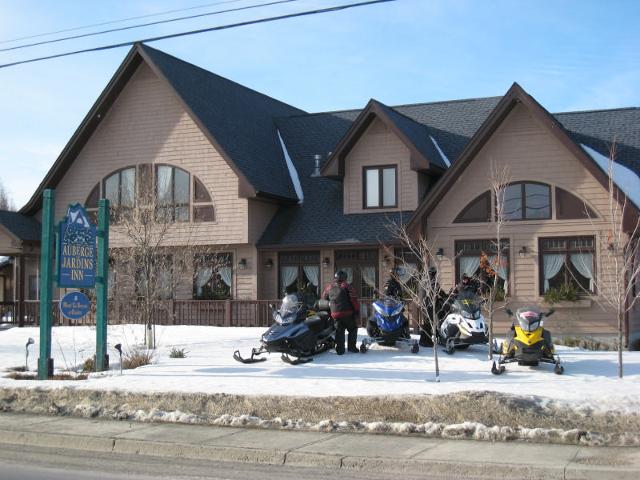 After a good night sleep and a good breakfast at the inn, we leave on a thin snow surface that remembers us that winter 2009-2010 has not been more generous in the Edmundston area than anywhere else. Skilfully guided by Mr Valmont Martin, we are heading for the mountains on trails #12 and #17. The snow conditions are getting better very quickly, to our greatest joy. After about 90 km in wide and very well maintained trails, we arrive for lunch at the famous Moose Valley Sporting Lodge (www.moosevalleysportinglodge.com). On our way back to the inn, the very nice weather will allow us to take many pictures of this wonderful scenery.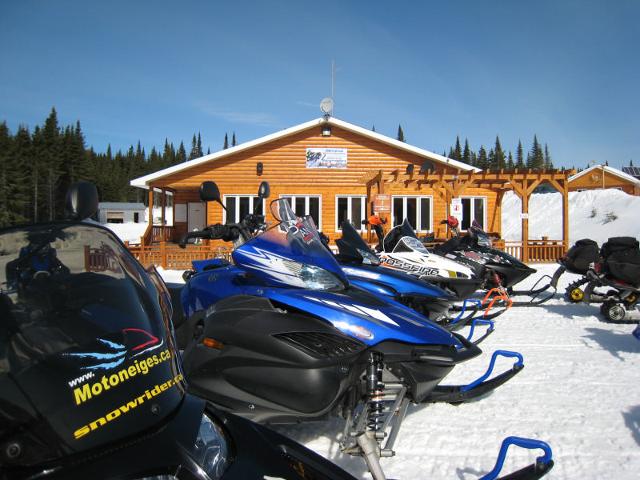 The second day of this ride begins with about 3 hours in a truck towards the Atlantic Host Hotel in Bathurst (www.atlantichost.com). We will follow Route #180, nicknamed the «Road to Resources» because it runs accross logging roads and zinc mines. Due to the altitude here, the snow conditions are the same than in the Réserve faunique des Laurentides. Once again, the sun will be shining all day long and our guide, Mr Roger Robichaud, will take us on trail #19 upto the Caribou Wind Park. I was very impressed to ride right under one of these giant constructions.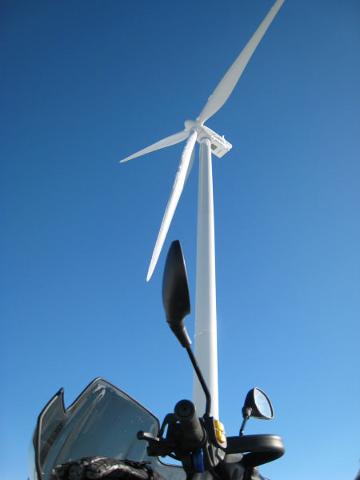 You cannot visit this region without a detour to discover the famous trail named «Piston Alley». This part of the trail #23 is surfaced on 4 widths and allows you to test legally your snowmobile performances on a very long stretch. It is also on this same trail that we find another very popular snowmobile refuge, the Popple Depot (www.governorsresort.ca). We will stop there for dinner and fueling in order to be able to reach the Atlantic Host Hotel in Bathurst where we will be staying for the night.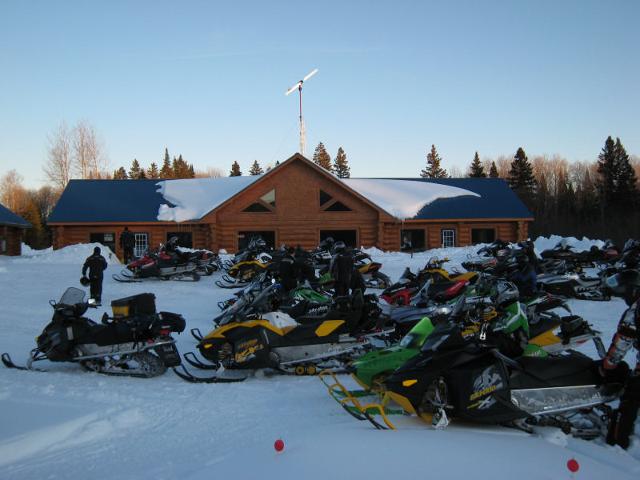 For the last day of our adventure in New Brunswick, we ride towards the Charlo region, more precisely to the small town of Balmoral where our guide, Mr Armand Landry, is expecting us. We will use the trail #22 towards the Island Lake Club (www.islandlakeclub.ca). On this nice Saturday of early March, Island Lake is the gathering place for many hundreds of snowmobilers coming from all neighbouring regions to party and to spend an unforgettable week-end in excellent company. Quite like in Monts Valin at the end of a season, there are also some friendly races on the lake in front of the refuge.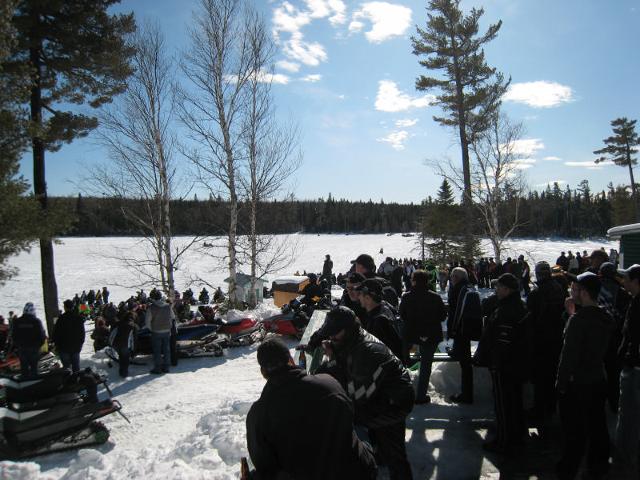 Soon, I will have the opportunity to give you more details about each one of the regions we visited during this wonderful 3 day ride. Personally, I found the Northern New Brunswick very welcoming and I hope my review made your mouth water. As a snowmobiler, I also met some very interesting people about whom I will also talk to you later. On my part, it was my first snowmobile escapade in this province and it will not be my last one. Talk to you soon.