The following article was written by Steve Spiller of Westford Vermont. Steve was part of last Winter's guest test rider program on the 2015 SledMagazine.com Yamaha Viper R-TX SE. Steve has been a loyal Yamaha rider for many years and he shares his first experience with the Viper.
For whatever reasons, I was never a particular fan of Arctic Cats, so the Collaboration between Yamaha and AC really did not set my world on fire, but I was curious. SledMagazine.com offered me an excellent opportunity to satisfy my curiosity by experiencing the new Yamaha Viper as well as to share my views.
I was excited by this unique opportunity and began by visually pouring my attention all over the Viper to see what it was made of and how it was put together. I immediately liked the look of the Blue and White SE. The color scheme and stylish contours of the Viper are much more modern than the Apex and Vector models that I am most familiar with.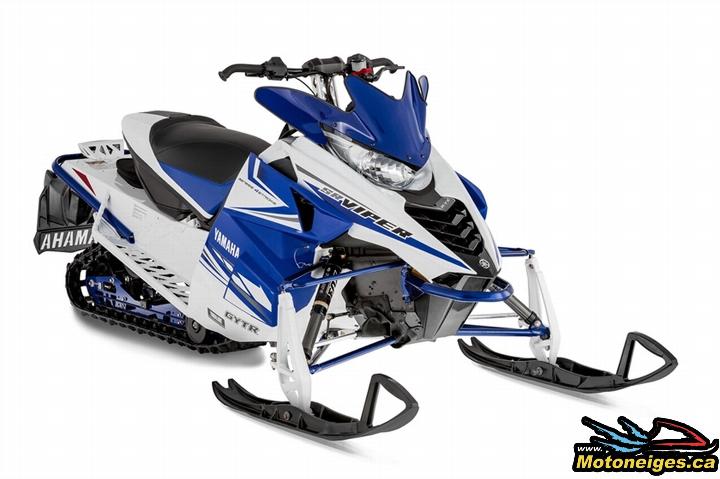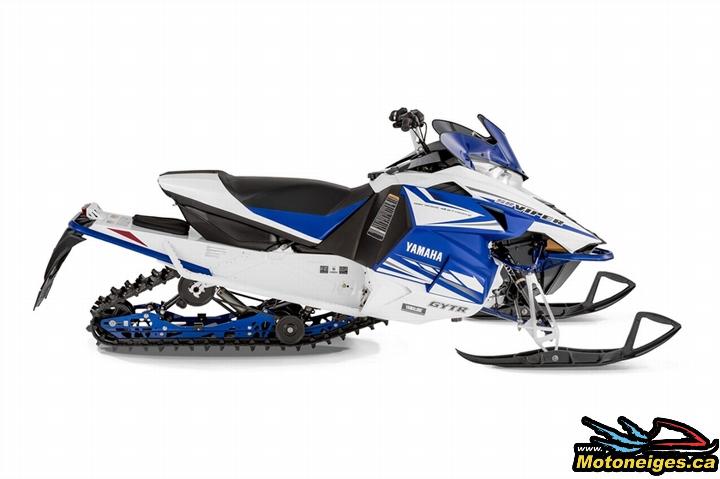 I did experience a difficult time in removing the side panels. It seemed like an excessive amount of bending and pressure was necessary for removal and I was concerned that I was going to start my Viper experience by breaking something. Once removed serviceability and under the hood access seemed similar to my current Vector.
I liked the instrument gauge cluster, as you can use it with gloves on. Changing the available screens was easy and all information was very visible. I liked that the battery is located under the seat and easily accessible should the need arise. I did find that the seat latch is a potential glove ripper which did not seem like typical Yamaha quality, but it seemed like this could be easily addressed and corrected.
The 129" rear skid was Cat all the way, which comes with a reputation for excellent slider wear using very few bogie wheels. This would be a welcome benefit compared to my experiences with add on wheels and lesser slider life. The Rip Saw 1.25" track is a favorite of mine with proven traction, deeper snow performance, durability and studding capability. The suspension adjustments appeared to be accessible and easy to change.
The seat was comfortable with a modern riding position and good sight lines to the trail ahead. The handle bars are at a very natural height when you are standing or sitting and your elbows don't come into your ribs on tight turns. The hand and thumb warmers worked great, but in my opinion need more than only 2 setting choices. The Viper SE is a premium model and I think that it should have an accessory outlet on the handle bars for riders who use heated shields. All switches were easy to operate with gloves and I particularly enjoyed the push button reverse feature of the Viper. It was a very nice improvement over reaching for a potentially frozen manual reverse handle. The views offered by the body mounted mirrors were not as visible as the handle bar models, but they are out of the way and have a better look.
When first started the Viper sounds louder than my Vector as the exhaust exit is in the front of the rider. This pronounced motor sound seems to become much less noticeable when riding the sled.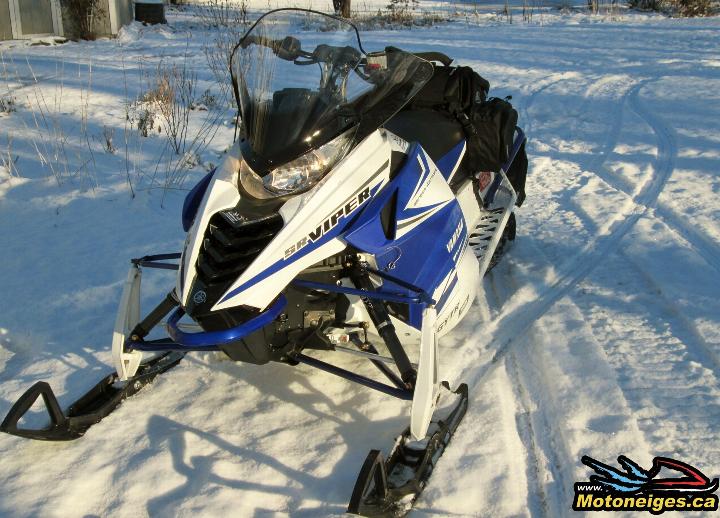 On my very first ride it became immediately apparent how much lighter the Viper feels. I'm not sure if it's actually less weight or superior weight distribution, but it was extremely noticeable. I am used to a sled with a heavier feel that is more difficult to maneuver in tight turns. The Viper really opened my eyes to the realization that my Vector has a much more challenging time in keeping a faster pace.
With the initial settings I experienced significant transfer, taking weight off from the skis and easily lifting them off the snow. A light front end is definitely not a typical Yamaha trait. I have EPS on my Vector, but still noted that the Viper steers very easy. It is possible that with future adjustments for less transfer and more weight on the skis that this very easy steering feeling could change. Yamaha's double runner Tuner skis turned very well and did not dart.
I typically have a problem with staying warm and was concerned about if the Vipers sleek body design and windshield would offer adequate protection from cold and wind. I was pleasantly surprised that the medium windshield and the engine vent by the steering post offered excellent protection and extra warm air to the chest, neck and hands.
I found that the Viper went about 2 miles less on a US gallon of fuel than what I average on my Vector. I'm guessing that the increased fuel consumption is a result of the Vipers gearing or higher performance clutching calibration.
The Viper had an impressive power band with excellent low end takeoff and an experienced top speed (closed course) of 93 miles per hour. Being used to heavier Yamahas, I can't say enough about the noticeable difference in handling. With a few personal preference adjustments a Yamaha Viper model could easily be my next Yamaha snowmobile.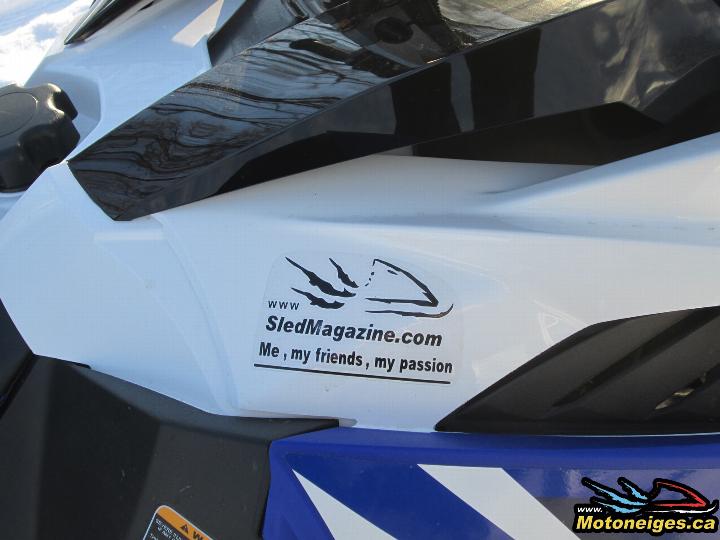 I would like to thank SledMagazine.com for the opportunity to be a guest Test Rider of their long term trial 2015 Yamaha SR Viper R-TX SE and hope that my observations can answer a few questions that other riders may have about the newest Yamaha. I had curiosity and questions and now I have a valuable experience and some very positive answers.