The Yamaha model has changed. But the mission of our long term trial remains the same.
Due to the overwhelming success of The Yamaha Limited Edition models for 2015, SledMagazine.com has agreed to make fulfillment of all Spring Surge orders more certain by changing our 2015 Yamaha Viper R-TX to the SE. Hopefully the Snow Gods will smile upon us for trying to help everyone get their Awesome LE.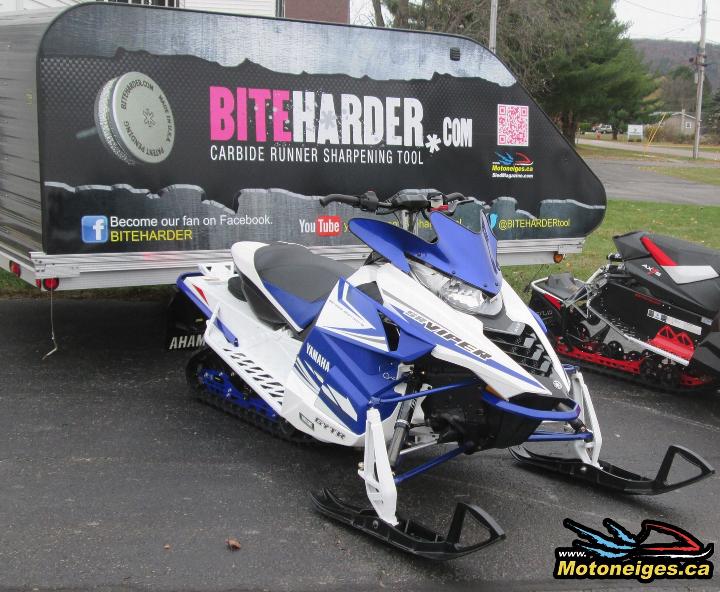 Introducing the 2015 SledMagazine.com Viper R-TX SE
While we are slightly bummed out not to be seen across the Northeast in the ultra cool looking Blue/Orange LE our "now received" Blue and White Viper R-TX SE will allow us to accomplish the goals of our long term trial without compromise. As a bonus it will also give us a better opportunity to put the official cleaner of SledMagzine.com, IPone's Clean 'n Shine" mega cans to continued challenge. (Bang a SledMagazine.com stamp of approval).
While our long term trial was never specifically about the LE's Fox float 3 EVOL RC/ZERO PROS shock package, we will certainly miss the added experience. Stay tuned for what next generation shock package could be a mid season part of our SE experience.
The real meat of our SR Viper R-TX trial program was always to be as we announced in our original "Yamaha Unlimited Miles" release.
Our experience with Yamaha's 2nd season refinement of the high performance SR Viper chassis/suspension, the Yamaha clutches/calibrations, the new deeper keel tuner skis and the multi view point reaction to everything that is the 2015 Viper will all remain unchanged.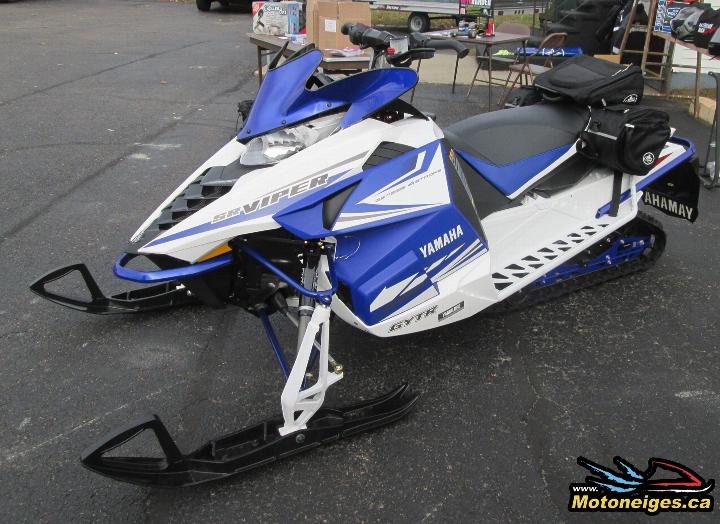 Deluxe Modular Baggage Accessories by Choko, Top Gold carbides and Trail Blizzer ice scratchers by Qualipieces, Sharper Safer turns every time out with a BiteHarder.com carbide runner sharpening tool, an unbeatable shine by IPone cleaning products and much more! Stay tuned and let the game begin!