Whether you're leaving for a day trip or an extended snowmobile tour, do the same planning and preparation. The fact is that your Ski-Doo snowmobile can transport you far enough from home, roads or population that you're effectively on your own regardless of how long a trip you're on. So always leave prepared…
First, pay attention to your sled, because you need it to get back. Before the season, have it professionally serviced at your authorized Ski-Doo dealer. Then do a once-over inspection prior to each trip. Carry spare plugs, belt, gas line anti-freeze and a basic tool kit, including duct tape, plastic ties and wire. And don't leave home without a full gas and oil tanks — and knowing where your next fill-up is.
Before leaving, make note of your departure time, route, expected lunch stop and return time. Update it from the trail if changes occur. Make sure your cell phone has a full battery charge, and if you have electric start, carry a cord to plug into your sled. If there's someone at home (or an answering machine), check in at lunch and again at your last pit stop before returning. It's a smart idea to give everyone in your group a "lifeline" number to call if you become separated. That way, even if they can't get in touch with you, a third party will know where everyone is. Make certain all riders have a map, compass and a GPS. Always carry a basic survival/first aid kit and a stout piece of rope at least 20 feet/6.1 m long.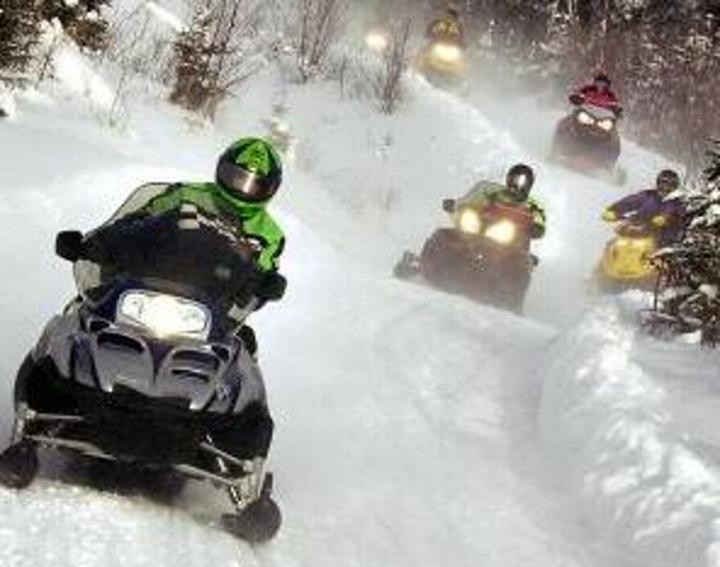 Next, prepare yourself for a trip that could go wrong. I always wear water and wind proof outerwear, because you never know how the weather may change. I dress for the coldest part of the day, prepared to take off/put on layer(s) as needed. I ride with a bag that has room for that fleece or jacket liner.
I also have a handle bar bag, which contains work gloves, a bottle of water, sunglasses and a roll of toilet paper, among other essentials. On my person, I carry a pocketful of chemical hand warmers, fire starter materials, plus a granola bar or two, lip balm, Tylenol and antacid tablets.
This list is not complete and each rider should develop their own, but even thinking about preparation makes it easier to predict and prevent incidents that can spoil a fun rid
e.