Inside the world of snowmobile racing, everything is about color. Sled manufacturers are usually identified by a distinctive color, while sponsors all have their own easily identifiable logos with specific colors, as well.
Among the most colorful items widely used in snocross racing are helmets, with high-end artwork making them very attractive. One of the nation's finest sources for custom helmet designs is once again supporting the sport, as HCP Designs returns to East Coast Snocross (ECS) as an associate sponsor for the 2012-13 season.
HCP Designs is owned and operated by Chad Harris, of Holland, Michigan. Harris, 31, has raced motocross since he was young and painted his first helmet at age 12. He started HCP Designs in 2001, growing steadily with expanded market share in both snocross and motocross.
"We're excited to have such a talented designer return to our fine family of sponsors," said ECS president Bob Roscoe. "Chad does excellent work, and our racers appreciate what he can do to a helmet. To have HCP Designs back on board for the coming season is a great boost. We all thank Chad for his continued support and urge our teams and fans to consider his services."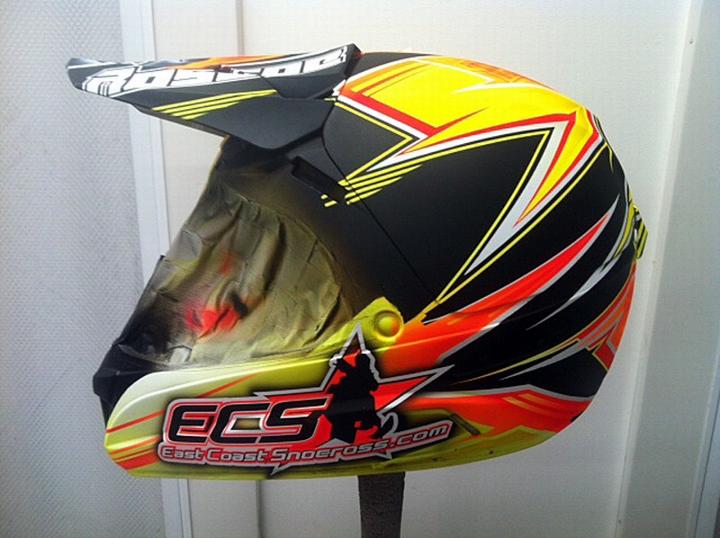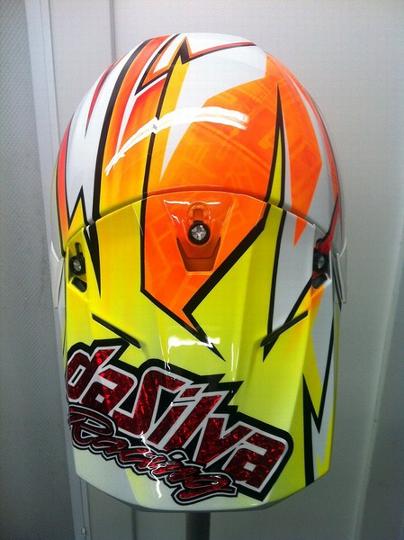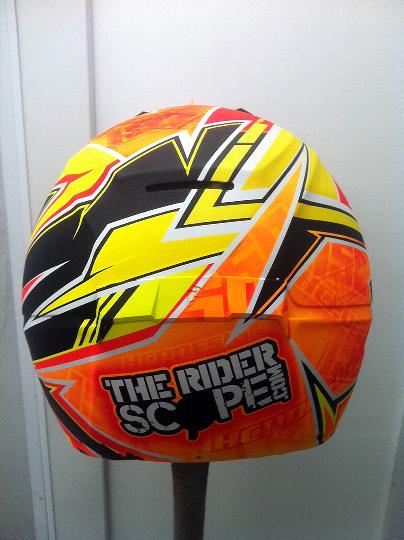 Harris enjoys the work snocross has provided for his company. In the months of September, October and November, HCP cranks out about five months worth of work. It can be stressful, yet Harris breathes a sigh of relief once orders are filled and teams head for Duluth.
"It's a crazy time of year, but a time I enjoy a great deal," Harris said. "My list of snocross customers keeps growing, which is a good thing. I have a deep passion for racing, so working for these racers is a great source of pride. The biggest reward comes when I deliver a finished helmet to somebody and see the look on their face. A happy and satisfied customer is what I love; that kind of appreciation for my work is what means the most to me."
Some of the well known snocross customers HCP Designs has served in the past include Christian Brothers Racing, Cory Davis, Steve Taylor, Brett Bender and Brett Turcotte. Harris has also done work for motocross champion Ivan Tedesco. When top athletes want a custom lid with a unique, eye-catching design, they turn to Chad Harris.
"I've always loved to paint," Harris added. "It allows me to get creative, to express my style of design. Helmets caught my eye at an early age, now I work on them full time for some pretty high-profile customers. It's absolutely amazing how it all turned out."
HCP Designs is one of the newest companies to join a growing list of those who support East Coast Snocross. That list includes presenting sponsors AMSOIL and Woody's Traction, along with New England Race Fuels, Choko Design, Arctic Cat, Malibu Boats, Ski-doo, Polaris, Ingles Performance, daSilva Motorsports, AFX Helmets, C&A Pro Skis, EVS Sports and RPM's Apparel.
East Coast Snocross is the sanctioning body for snowmobile racing in the northeastern United States. ECS maintains a regional circuit intended to keep grass-roots snocross racing healthy in this part of the snowbelt, while also cultivating new talent for tomorrow's factory-backed Pro teams. The new season begins on Dec. 8-9 at Vermont's Burke Mountain Ski Resort.