Something old, something new, something borrowed, something dual
My best picks have never been based on fancy colors, hype or complex mathematical algorithms or equations. My best picks have always been based on factors of fun, targeted performance capabilities, affordability or significance to the growth and health of our sport.
For BRP, my pick is a sled that could be considered "something old" in the world of snowmobiles
The REV- XR 1200 Renegade X. This least promoted BRP chassis/ engine combination has been an unsung hero over the past five years of its' production. You don't read about it much and we never see it front and center or even present at media events. Anyone who has owned one, loves it. It does everything you could ask for and more.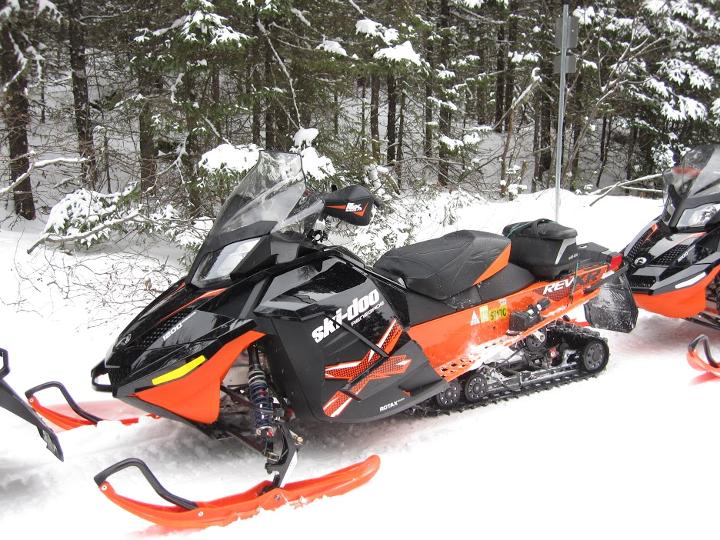 This sled has quietly and without high acclaim become possibly the most balanced 4 stroke snowmobile in the industry. The 1200 XR chassis is flat handling, stabile, predictable, reliable and well suited for longer distance rider comfort. The addition of the RAS2 front suspension geometry for 2015 can only make it better. The Rotax 1200 4-tec engine is ultra reliable and responsive throughout its power band with impressive top end. The X model gives you the proven performance of the "HPG Plus" front shock package and KYB Pro36 easy adjust rear shock that makes this sled both formidable and consistent in all types of bumps.
The 1200 REV-XR Renegade X, it's not new, glitz, glamour or promotional hype, but it is my Ski-doo best pick.
For Polaris……….. "something new" would be an understatement
The 2015 AXYS sleds will move the industry forward and not by a little. When you take an already high performing 2014 Polaris ProR RUSH or Switchback snowmobile and do the following:
Drop 34-38 lbs, lower the center of gravity, maximize weight distribution, improve rider ergonomics, increase the power, give it a superior headlight and significantly improve fit finish. ………….it becomes my best pick. No surprise here and I am definitely not alone!
| | |
| --- | --- |
| Polaris 600 Switchback Pro-S 2015 | Polaris 800 Switchback Pro-S 2015 |
My pick is the Switchback AXYS ProS for the Switchback's "near endless" storage possibilities and the exceptional trail specific ProS suspension calibrations. With either the 600 or 800HO engine, the AXY snowmobiles are destined to be turning heads towards Polaris all season long and beyond.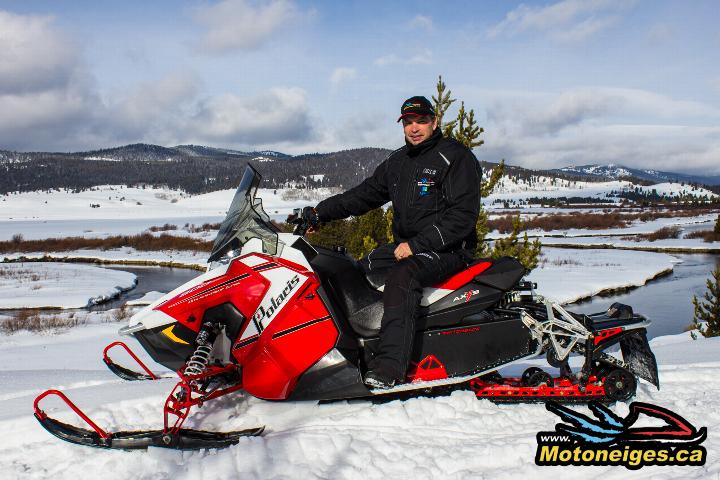 Follow my long term trial of the 60th Anniversary 800HO Switchback ProS LE all season long
For Yamaha, something borrowed has definitely moved the Viper into my spotlight
The successful collaboration of the SRV (AC ProCross) chassis and the Yamaha Genesis 1050cc engine with Yamaha clutching has been well received by a record number of buyers and well documented by the Snowmobile media. The SR Viper family of snowmobiles has put Yamaha firmly back in the game of modern snowmobile chassis performance and rider position. Yamaha's commitment to this bold and successful initiative is proof positive that we have not seen the last of industry leading innovation and creation from Yamaha. We should all stay tuned!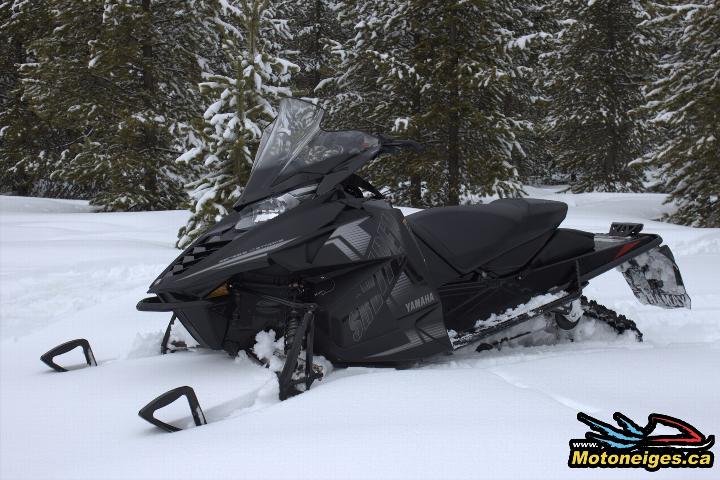 2015 Yamaha SR Viper R-TX DX
My 2015 Yamaha pick is the SR Viper R-TX DX. The R-TX format offers the Dual shock SR 129" rear skid, which in my opinion is the perfect length to achieve an optimum balance between 120" short track and 137" hybrid track length advantages. I like the DX model because it seems most suited to the broadest range of riders. A capable comfort tuned suspension calibration focus, heated seat and a worth having windshield and rear bag size accent the R-TX DX very nicely. I'll take a black one. It's stealthy good looking and you can take a pass on keeping a white tunnel clean for each and every ride.
For Arctic Cat, "something dual" takes my attention and gets my AC best pick for 2015
It's always nice to pay homage to iconic names of the past and this sled does a nice job of representing the heritage of its' namesake. This pick is an example of a sled that I believe is important to the future health and unique positive experience of our sport.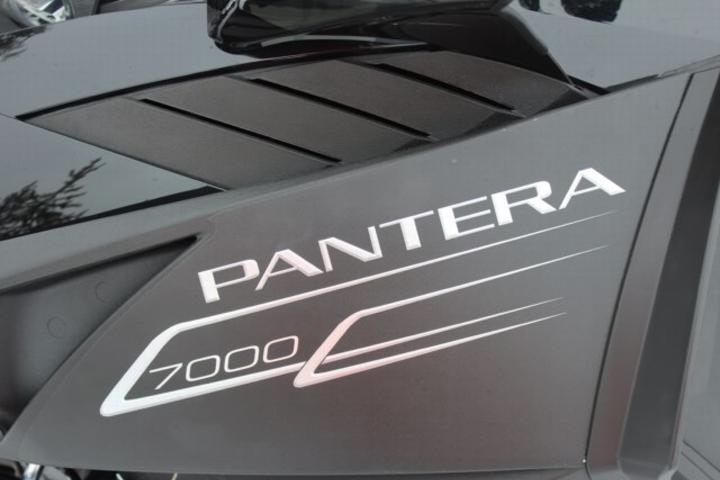 The All New for 2015, Pantera 7000 is on the purpose built 146" ProTour Chassis. The latest introduction into the touring class was designed and engineered specifically for the comfort and handling needs and demands of serious 2 up snowmobilers. A flatter tunnel and running board design offers unequalled 2 up space and comfort. The 7000 C-tec 4 engine and clutching combination is perfect and the rider/passenger comfort accents are second to none.
In a potential 2 for 1 capability, this sleds length could quite possibly give it an ultra ego of being a very capable snowmobile outside the trail. The SledMagazine.com/Motoneiges.ca long term trial of a 2015 Pantera will most certainly answer this interesting question. Remove the 2 up seat and head for the hills, we'll let you know if the Pantera 7000 is also a wolf in sheep's clothing.
For 2015 the Pantera is available in Standard and Limited versions. The difference between the two is the addition of detachable side saddle storage bags and a plumbed in 4.3 US gallon (first to empty) auxiliary fuel tank in the rear compartment on the Limited. For the difference in retail pricing, I'll pick the standard Pantera 7000.
For additional information, details and photos on these and all of our editor picks check out our Feature articles, Buyers guide and Long Term Trial pages.
Happy trails!