FXR X-Cross Speed Boots Test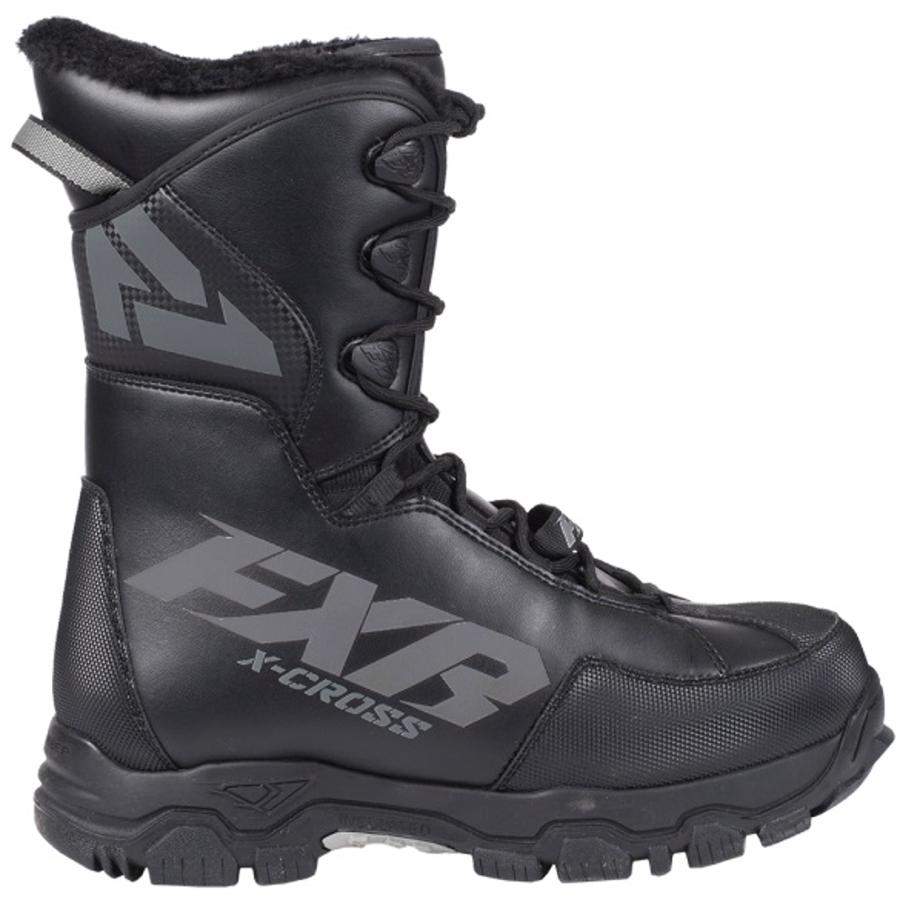 Who has never had cold feet at least once on a snowmobile? It's happened to all of us and, of course, when our feet or any other part of our body is freezing, the magic of the snowmobile ride is ruined. Even if the scenery is beautiful or the snow conditions are optimal.
The choice of boots well adapted for our feet and our type of riding is essential. I have flat feet and big calves to complicate things. So I must think about that when I shop for a pair of snowmobile boots.
At FXR, snowmobilers can choose from several models, most of the boots are more technical. Many of these models are very rigid. I wanted a less rigid model, so I chose the X-Cross Speed.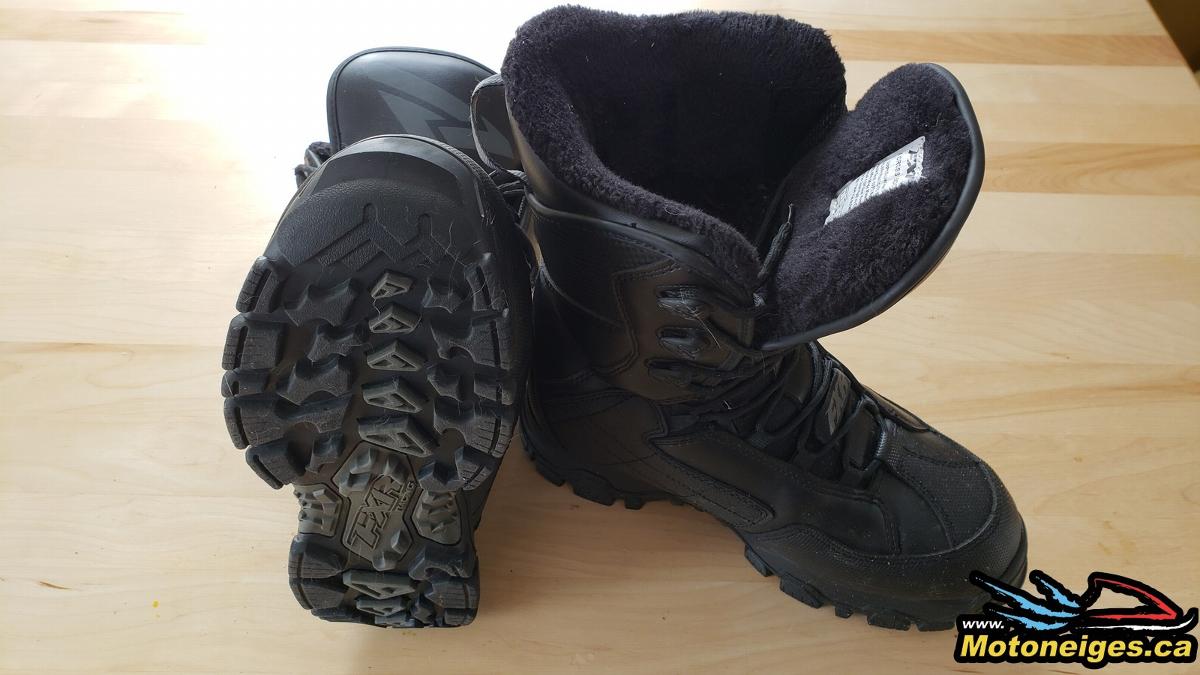 When you take a look at these boots, you immediately notice the quality of the materials. It's very well done, I' m sure these boots will be a part of my snowmobile kit for several seasons.
When you put on these boots, your feet and ankles are well supported, and you immediately feel the comfort thanks to the inner lining. You can easily close the base of your snowmobile pants around the top of the boot to avoid snow infiltration.
I wore these boots several times up to temperatures of around -30 C without feeling any cold. I even spent almost two hours on a lake, both feet directly on the ice without feeling the cold. Also, when you are inside or the temperature is warmer, your feet stay at a comfortable temperature. Your feet don't get sweaty when you stop at a relay for dinner, for example.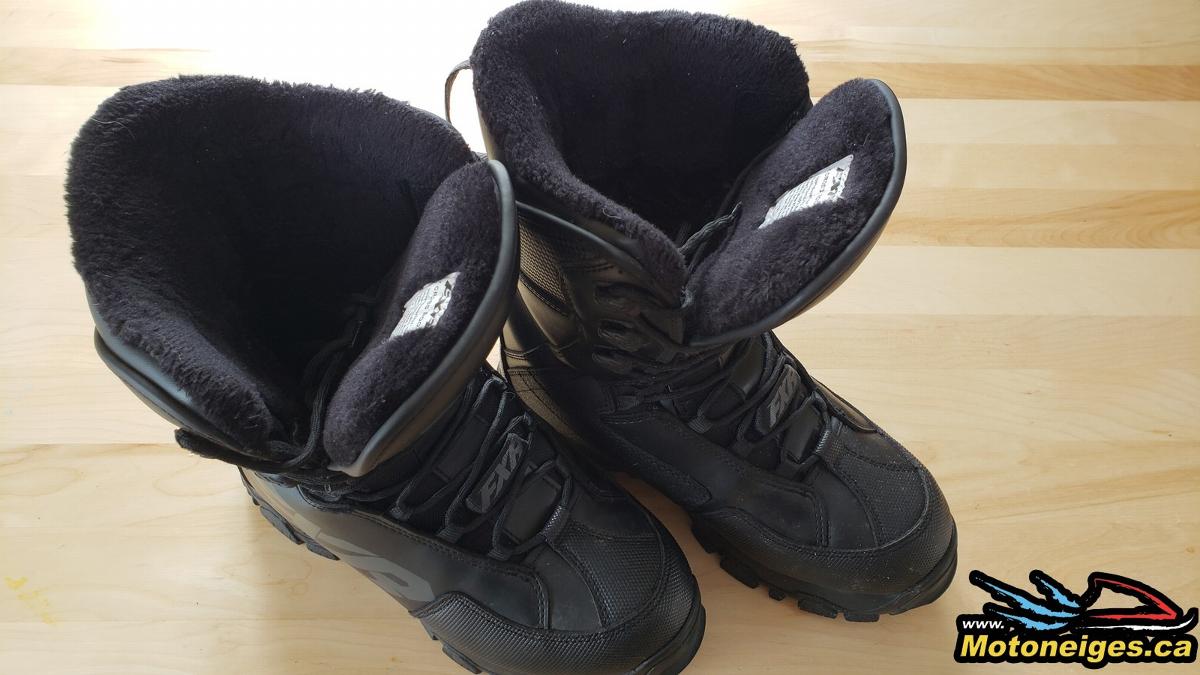 The sole offers very good grip on snow and icy surfaces. So far, it doesn't seem to have been damaged by the aggressive steps of some snowmobiles.
Regarding waterproofing, the X-Cross Speed boots also passed the test successfully. Indeed, over the last few days, I had to walk for about fifteen minutes in a dozen centimeters of water and ice, there was no infiltration of water. This was the ultimate test to validate the waterproofness of this pair of boots.
In short, I am pleased with this pair of boots, and I recommend it "warmly."
Thanks to FXR Racing for allowing me to try the X-Cross Speed boots.