I work for the IBM Bromont factory since 32 years and many of my co-workers are aware of my passion for snowmobiling. Among this large family (almost 3 000 workers), I met three other snowmobilers who are as passionate as I am for this sport. We had never ridden together before, so I came up with the idea of a four-day tour.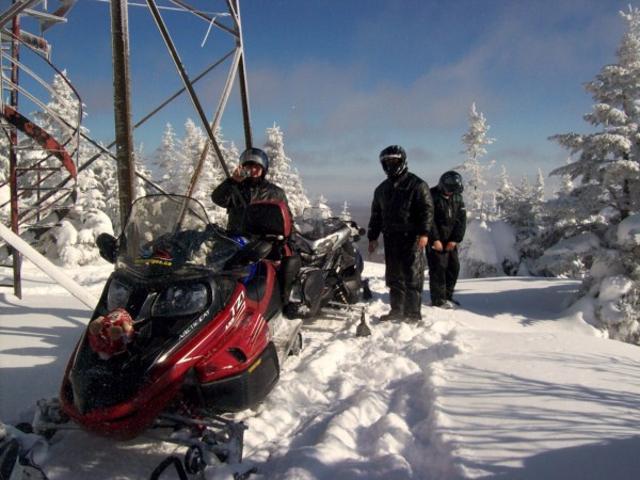 This year, there is enough snow in my region, the Eastern Townships, and in the neighbouring region, Chaudière-Appalaches. So, on the first day we leave from Waterloo. Charles Michaud, Luc Papineau, Yvon Asselin and I head for Lac-Mégantic to spend the night at the Hotel Motel Le Quiet. Nice trails, beautiful scenery, what more could we ask for ? On our way, we stopped in Weedon to freshen up. There we met a 82 years old man who shared with us his life experience and it has been very rewarding.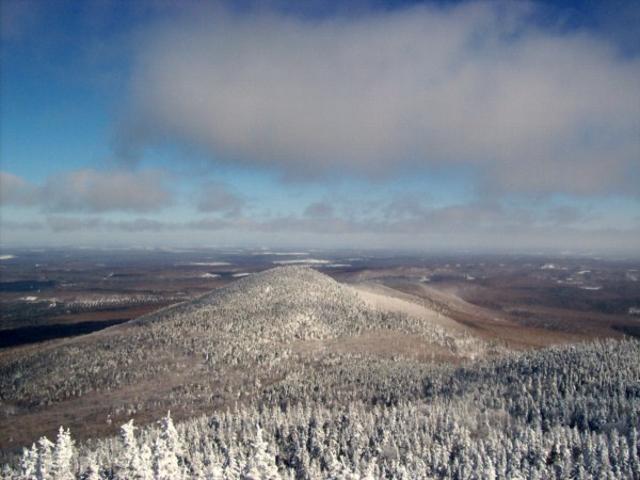 On the second day, we ride towards Lac-Etchemin and spend the night at the Méritotel. There has been a drastic drop of the temperatue (-25 oC) but we are used to it, this is what Québec is all about. I wish to stop at the observation tower of mount St-Sébastien. The sky is blue and the visibility should be clear. Once at the top, it was absolutely outstanding ! Be sure not to miss it if you go nearby.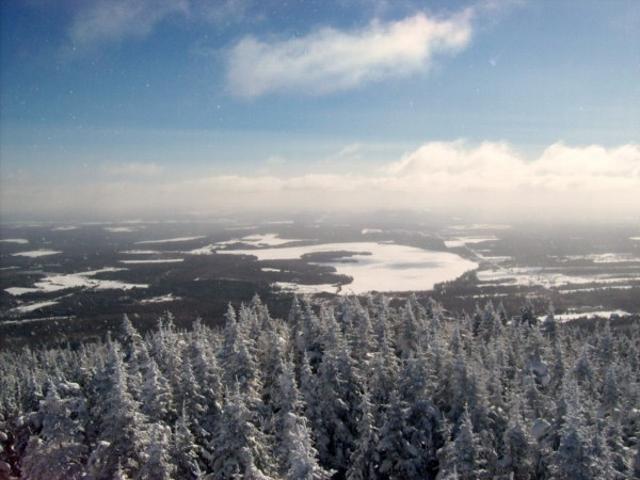 On the third day, we all want to ride across the Massif du Sud and stop at the observation tower of mount Magloire, where the panorama is also magnificent. As we have no booking for the night, we decide to leave it to chance. So, we ride on the beautiful trails of the Beauce region and finally arrive at the Hotel Motel Balmoral in Thetford Mines.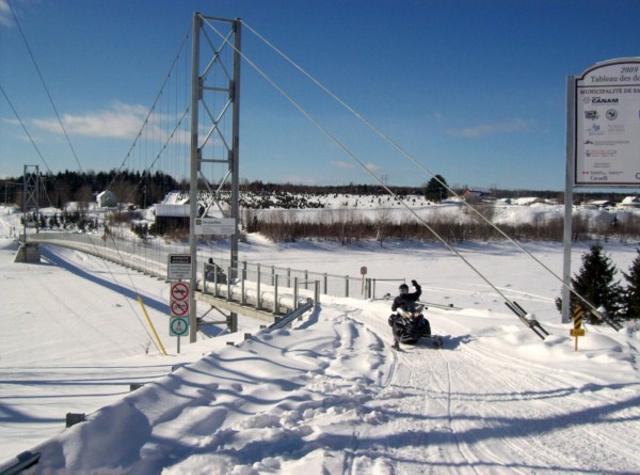 We rode back home on the fourth day. This time, the trails were still nice but the weather got very mild. As we arrived in Sherbrooke for lunch, my friend Charles'sled broke down. The dealer Motos Thibault Sherbrooke provided excellent services and while the machine was being repaired, we waited for our friend at the Brasserie Lac Brompton, where we enjoyed an excellent meal. When our friend Charles came back, we continued our way home.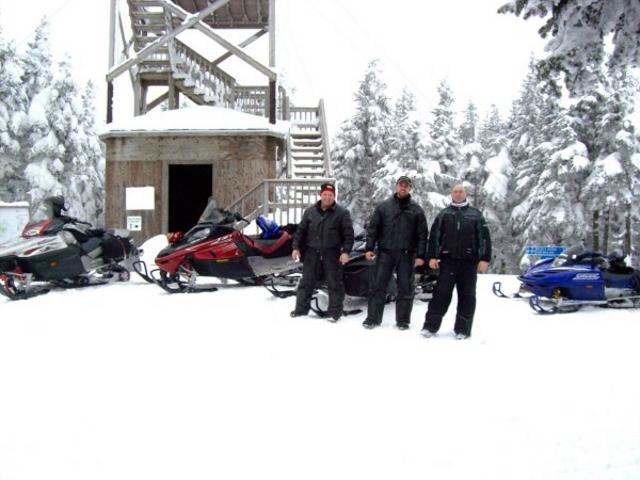 This trip made me know better not only three co-workers, but also three other men passionate for snowmobiling. I rode more than 1 100 km in four days on the trails of two beautiful regions, including mine. I saw breathtaking landscapes but overall, it was the beginning of a solid friendship with three colleagues as passionate as I am for snowmobiling.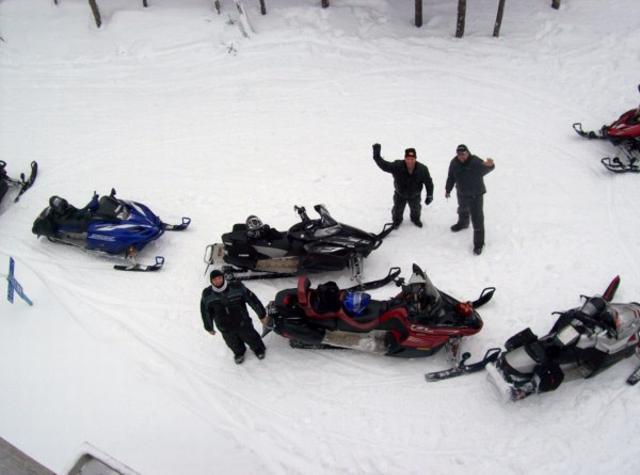 I hope our next ride will be soon…