Found out why I trust CKX to dress me from head to toe!
This holiday season I received a nice gift, lots of accessories from CKX… Husky jacket, X-TRAK boots, Apex gloves and new goggles for the CKX Titan helmet. Once again, my snowmobile season was memorable and my CKX products played a major role. I invite you to discover them with me!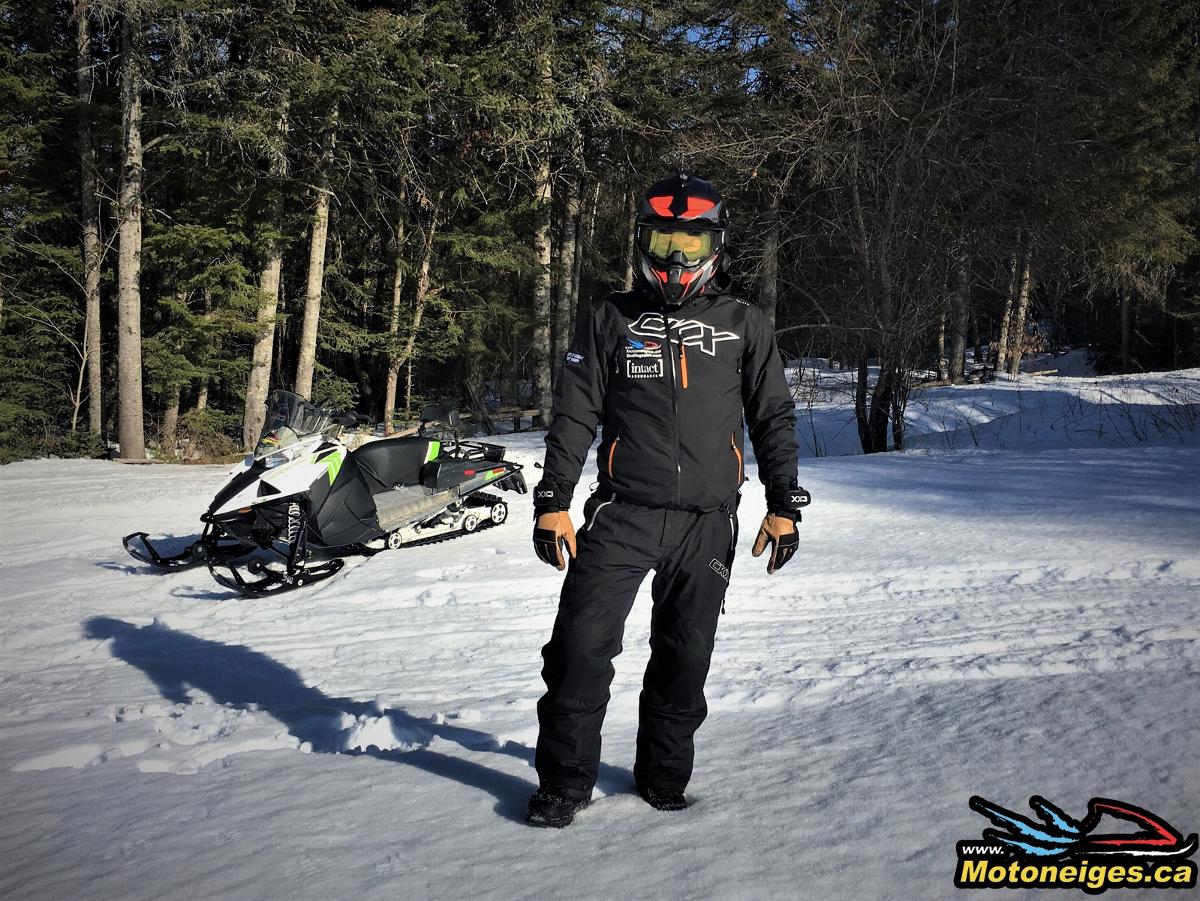 CKX Husky Jacket
With more than 5000 km of trails, off trails escapades and many days outdoors, I am more than ready to give you my impressions of the CKX Husky jacket. Thanks to its 3 in 1 design, this jacket offers great comfort and versatility. Made with Voltez membrane, you get an effective protection against outside moisture and wind. And above all, a very good evacuation of the internal heat when you make sustained efforts.
The textile is also very resistant while providing a good flexibility, even in extreme cold. One thing I particularly liked was the cut and the pre-shaped elbows that provides a contemporary style while being comfortable. In addition, moisture openings on the underside of the arms have been advanced for greater efficiency, even when you are carrying a backpack. Other important elements are the taped seams and the sealed zippers that make the jacket even more waterproof.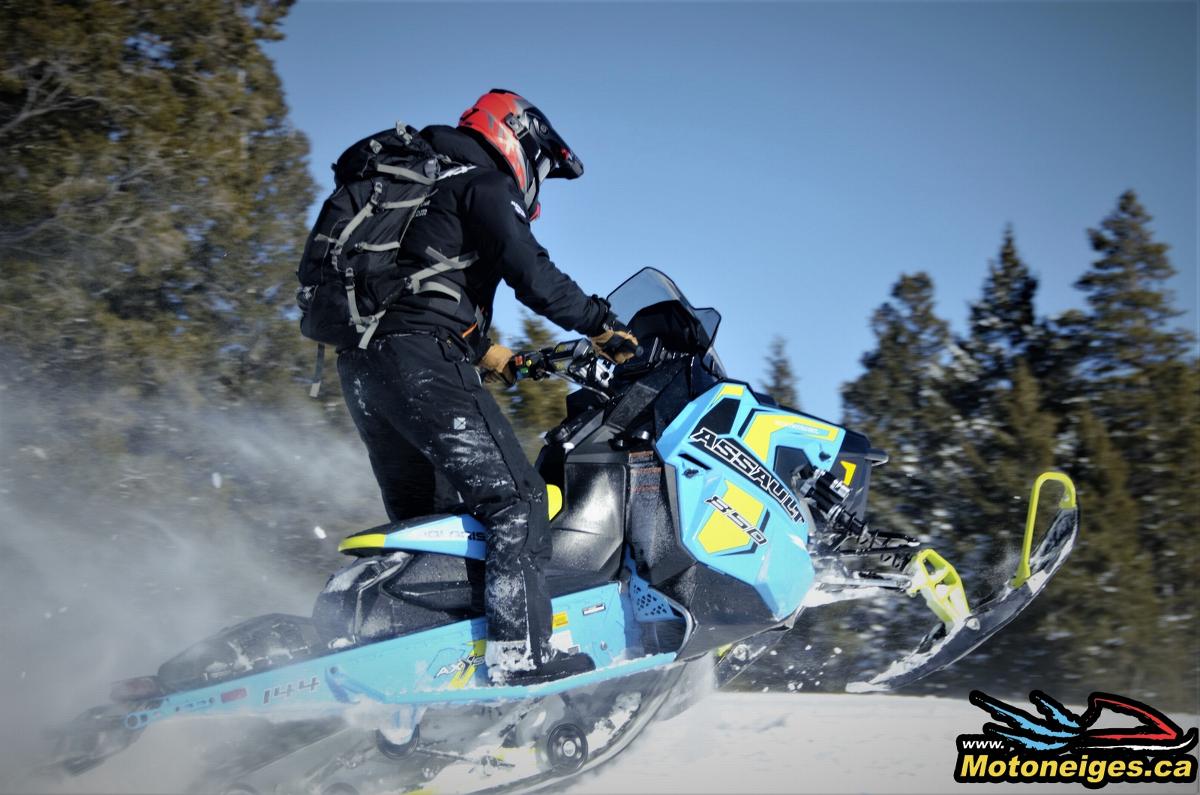 This photo illustrates the comfort of this good equipment.
A thing that made me appreciate the CKX Husky jacket, even more, is the removable liner that can be removed during intense off trail days. Since we play very hard with the snowmobile, we must evacuate all this heat and humidity. This is exactly what we can do by removing the insulating liner. You end up with a light jacket that really and quickly evacuates the excess of heat.
The jacket is made of a liner that is a little like the Fusion liner that we already love and know, but it's like an under jacket format (no collar and shorter). In addition, there are elastics and ties to combine it perfectly with the jacket to prevent slipping. As an added bonus, there's a bag into the lining to store it efficiently. Even better, this liner can also be used as a jacket!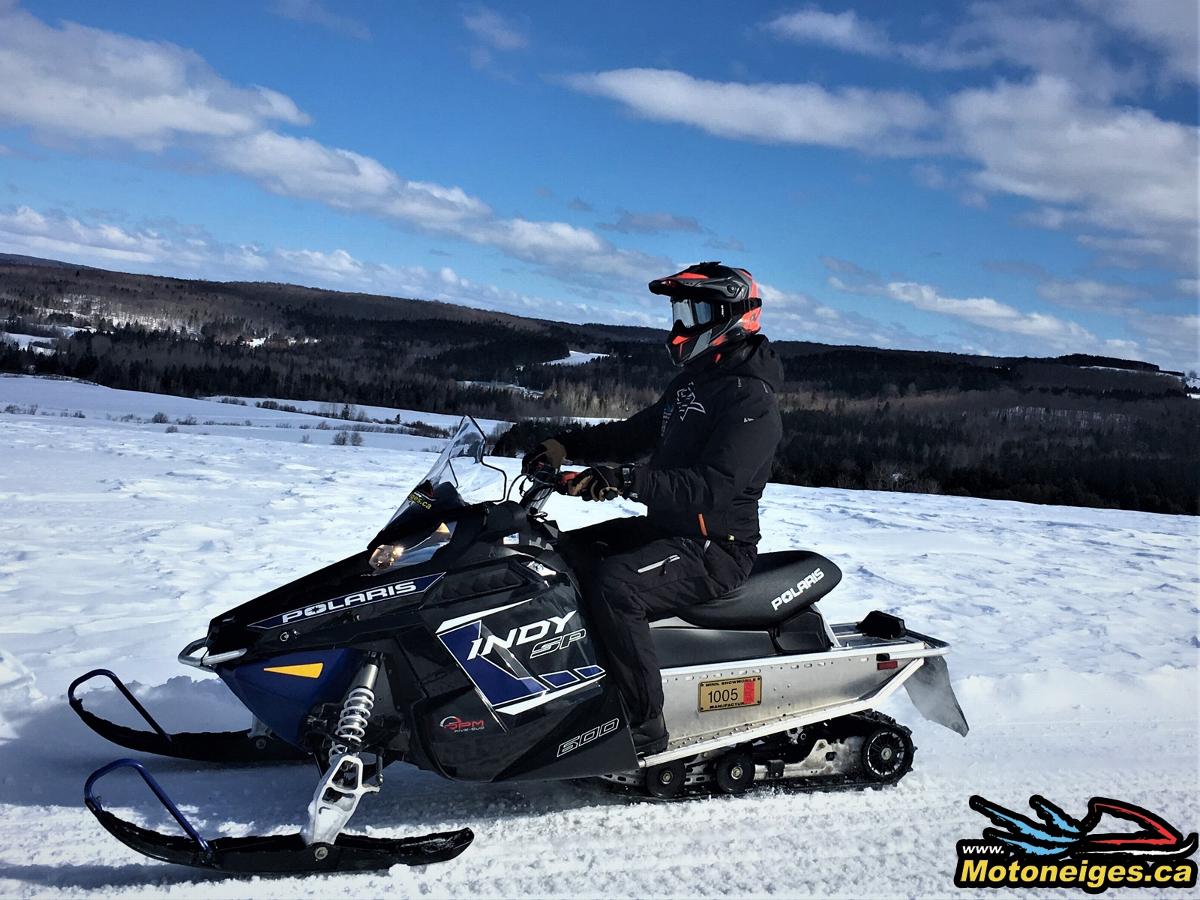 With this liner, 120 g of insulating material (Thermoshield) is added which allows being comfortable with temperatures under -30 °C. Of course, comfort at such temperatures no longer depends only on the jacket.
Other interesting features of the CKX Husky jacket :
There is a multitude of inside and outside pockets to accommodate several items that we want to carry.
The pre-shaped elbows, the waist, and wrist adjustments maximize comfort.
Adjustable and Removable Hood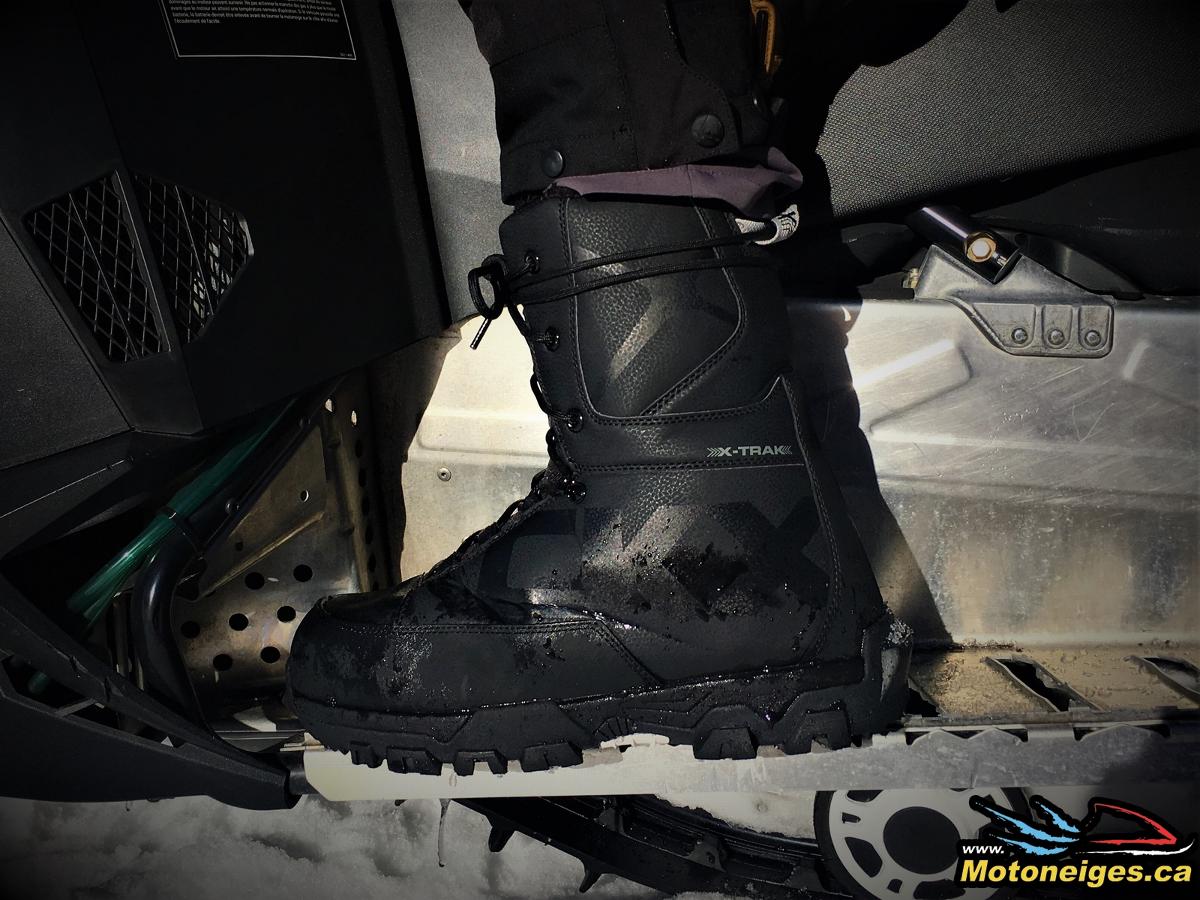 X-TRAK Boots
Introduced last year, X-TRAK boots have already won over many snowmobilers. This is not surprising since, with their eye-catching design, quality materials and a design developed in close collaboration with professionals, everything is there to provide outstanding performance. More suitable for off-trail or more aggressive riding, they are still suitable for trail snowmobilers.
This was just a summary of my impressions of the X-TRAK boots… I invite you to read all the details on the KimpexNews.com blog.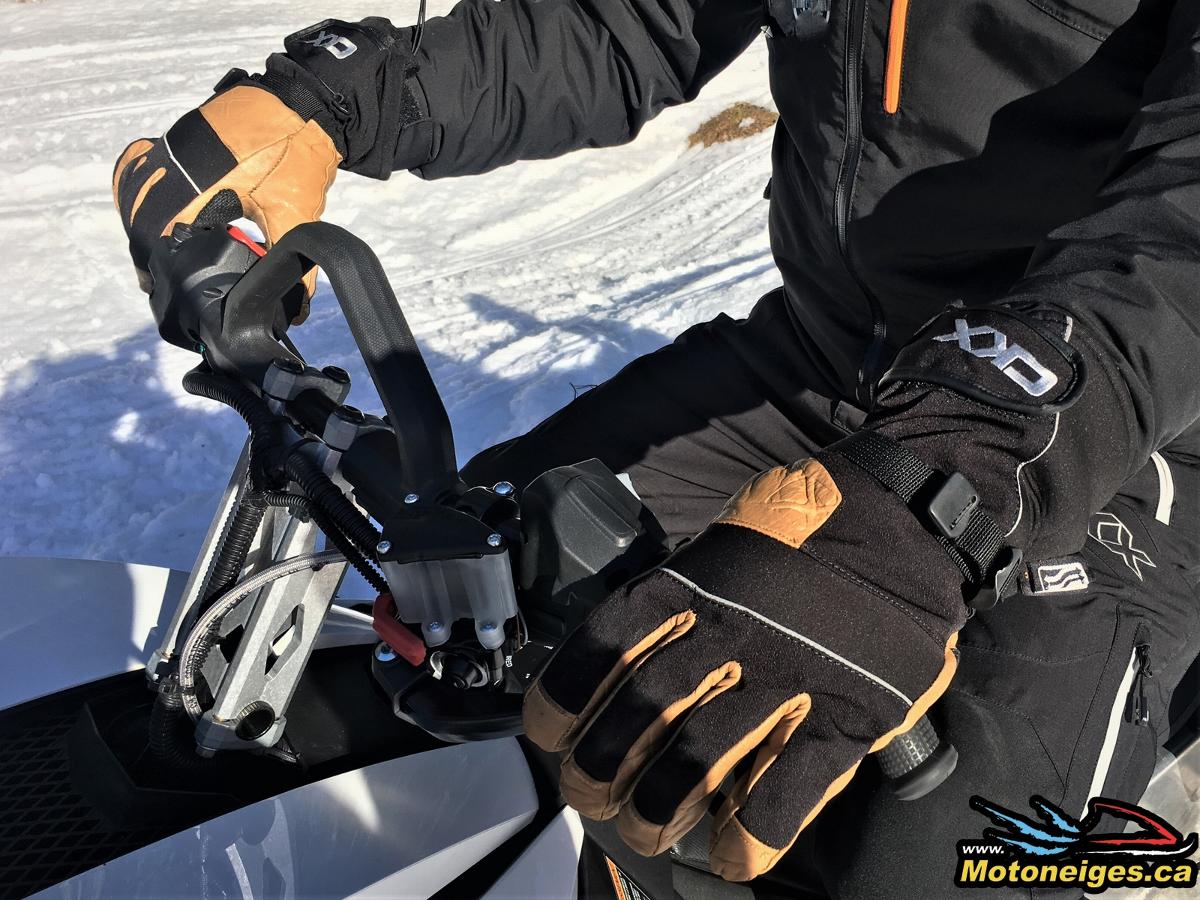 Apex Gloves
To protect my hands I had the CKX Apex gloves, which offer very a good performance with their solid lambskin design and with no less than 200 g of Dupont Comfort Max insulation as well as an additional 100 g in strategic areas. We must also mention the waterproof and breathable Hipora membrane which acts very effectively. The materials are effectively integrated together to offer optimal protection against the icy conditions that will seem like it does not exist with these gloves.
What really impressed me was the waterproofness of the gloves as a whole day of heavy rain (20-30mm) I ended with dry hands. Of course, the gloves were wet and heavy. However, I want to repeat that my hands have been dry all day. So a big "WOW" on the impermeability of gloves thanks to the Hipora membrane.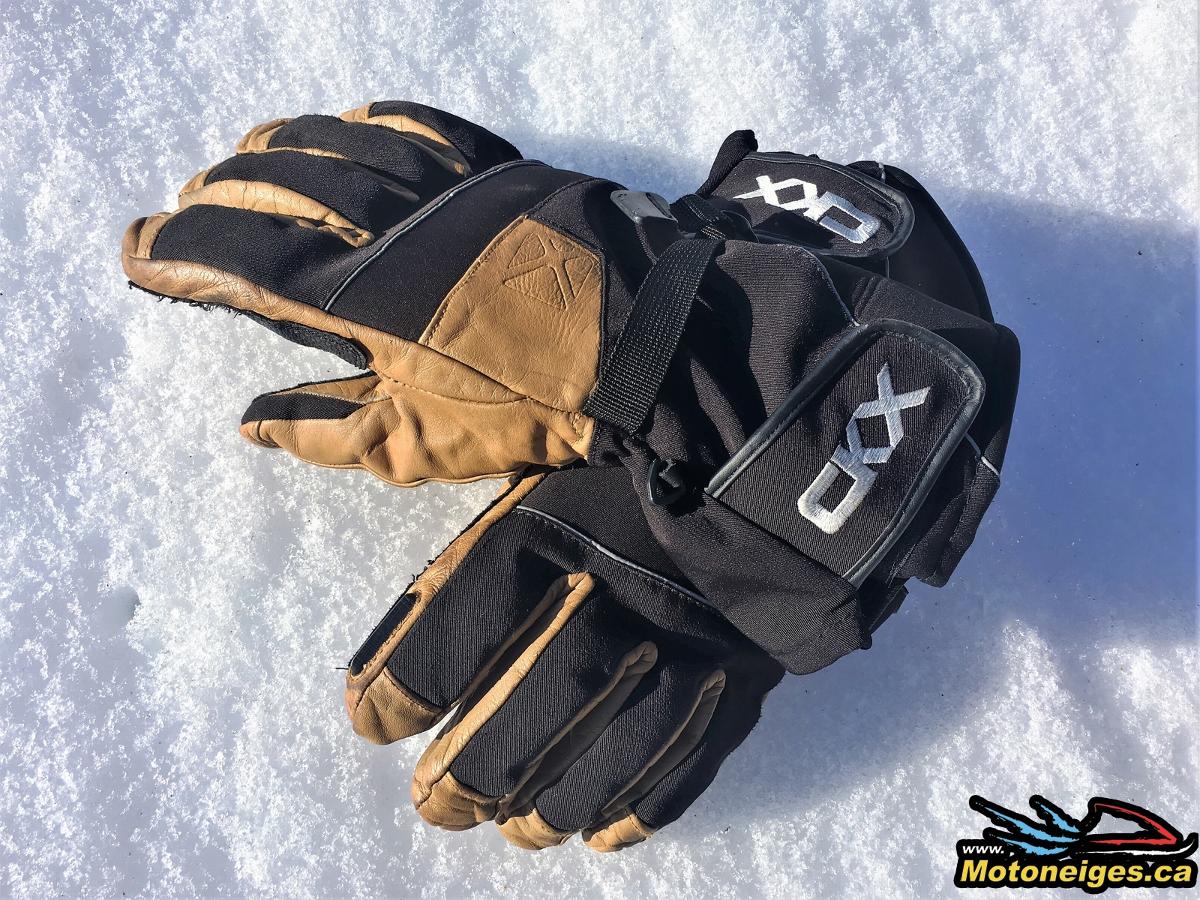 My only request for improvement would be about the longevity of the gloves/seams and materials. Since I "play" very hard in the snow with snowmobiles and after a season, the appearance of the gloves is very used. On the other hand, I've never found gloves that last very long with my driving habits!
Here are some other features I liked about the CKX Apex gloves:
Effective wrist adjustment thanks to the drawstring and the Velcro strap
The efficiency to keep the heat
The grip of the snowmobile handlebars is very effective due to the non-slip textiles located in the palm and thumb.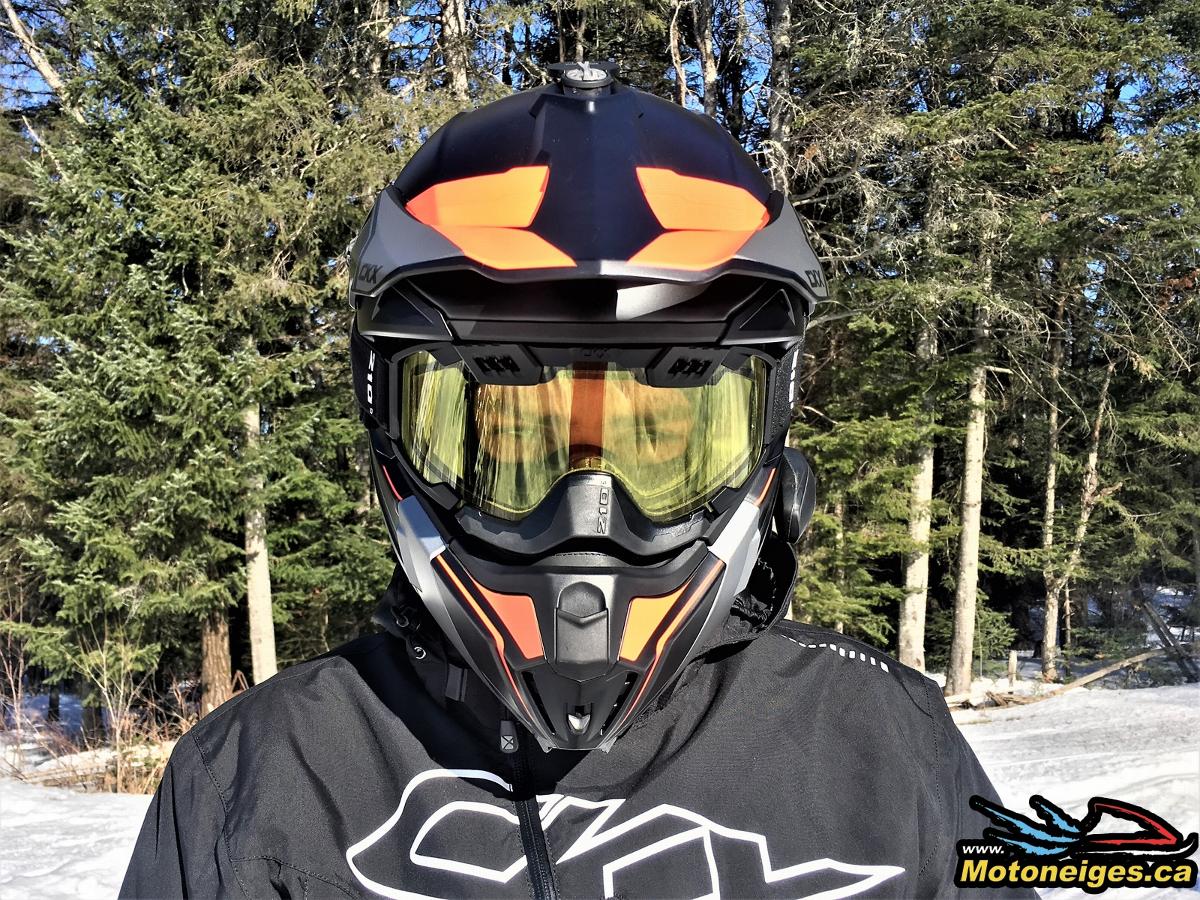 CKX Titan Helmet Goggles
For more than 2 years now, I have been wearing the CKX Titan 1st generation helmet (I would like to specify since the new generation have modifications to improve ventilation in the helmet). With my 1st generation helmet, it sometimes happened that fog is formed in the lens under certain conditions. It was in 2 particular situations when temperatures dropped below -25 °C or on very intense off trail days which of course came with a lot of sweat and humidity.
Now the new helmet comes with controlled ventilation openings. These ventilation openings in the top of the lens can now be closed depending on the climatic conditions. I must say that CKX has just solved the fogging problem for me. So I can wear my CKX Titan helmet at all times and in all conditions.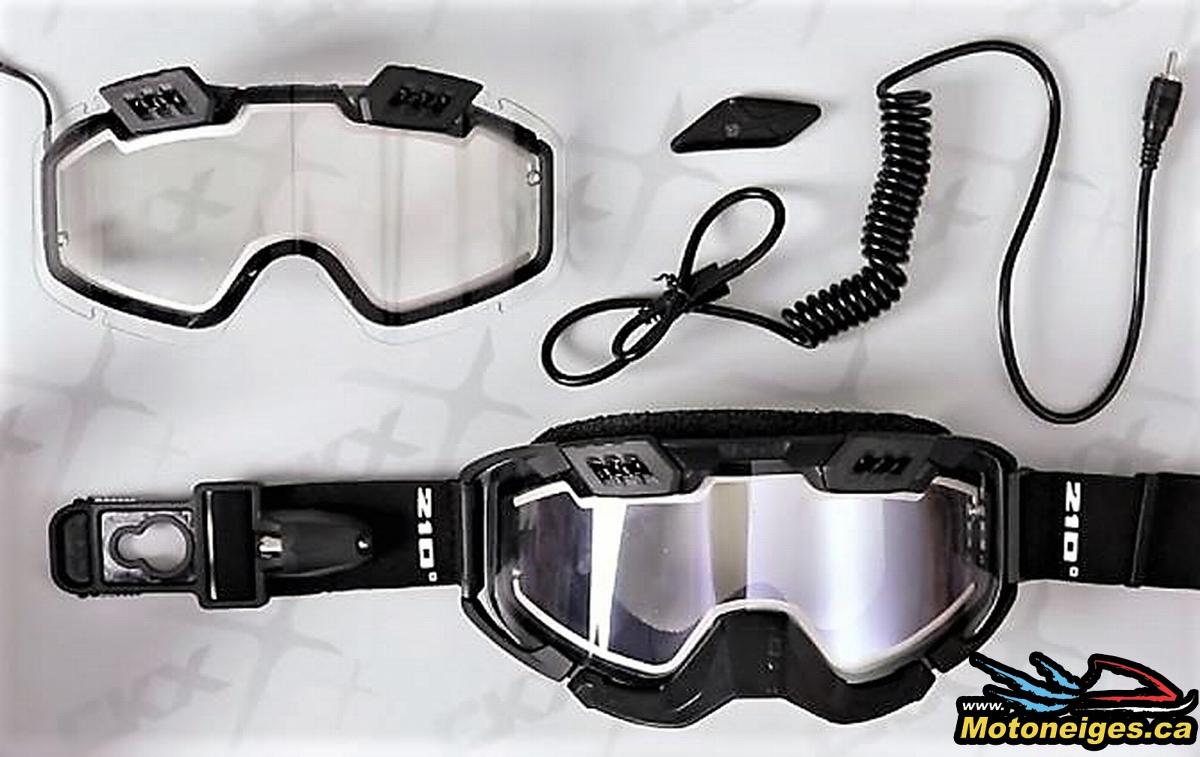 The second pair of goggles I tested was the heated goggles. So, if the fog is still there for you, even with the controlled ventilation, you still have the option of the electric goggles, which is more expensive but delivers even better performance. That means you'll never see fog, no matter what the weather.
Personally, I must tell you that I loved the heated goggles when I rode on the trail at freezing temperatures.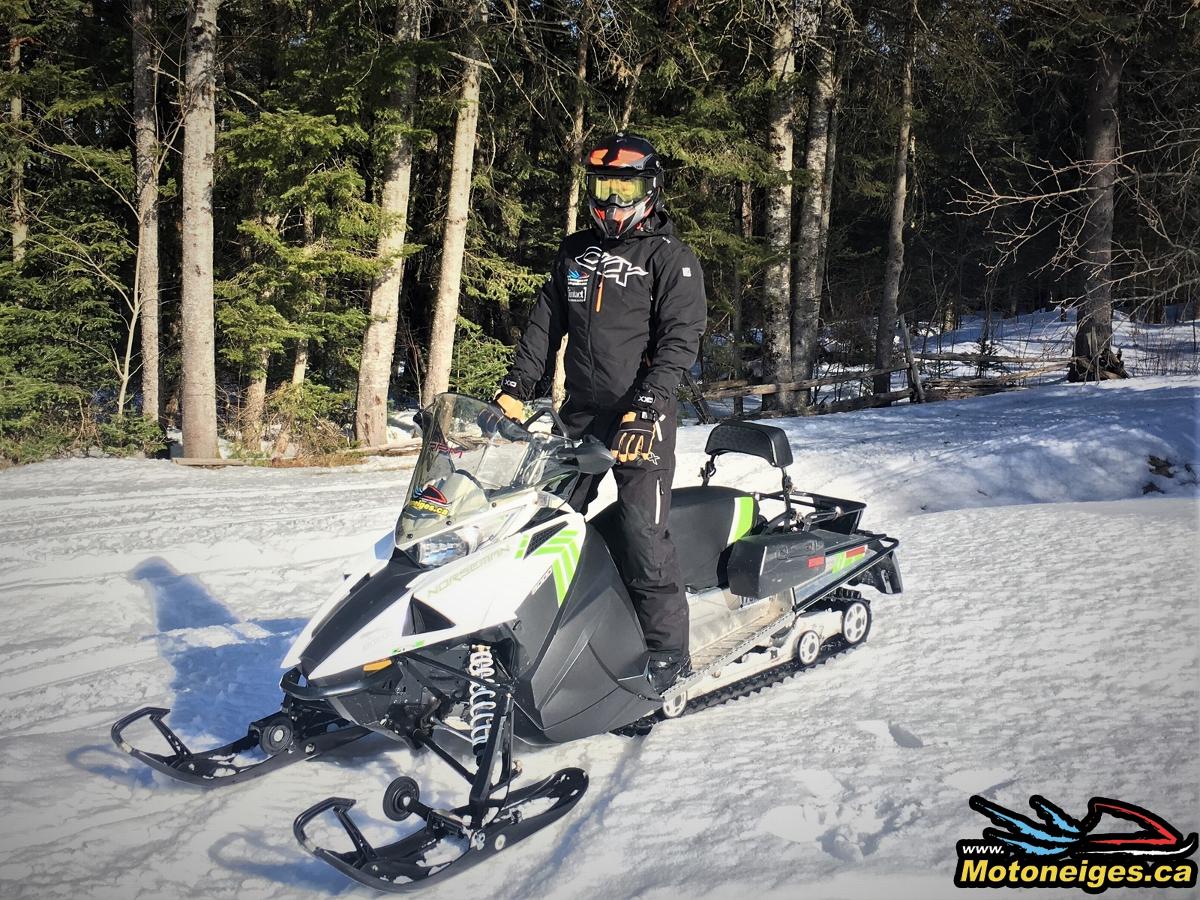 Conclusions
This snowmobile year was clearly memorable and being comfortable when riding was a big part of this equation. Of course, CKX clothing and equipment offer excellent protection against Mother Nature. We feel that the products have been developed with passionate snowmobilers. So if you are thinking of changing your jacket, your pants, your gloves, your helmet, think CKX!
For more information on CKX products, go to Kimpex.com or visit your nearest retailer!
SledMagazine.com would like to thank Kimpex who has been dressing our test drivers for many years.