This season, Klim Canada gave me the opportunity to try the Klimate coat, Klimate pants, and Gauntlet gloves. When I received the suit and gloves, I took the time to look at the clothing inside and out. I also went on three rides at various temperatures. Here are my first impressions.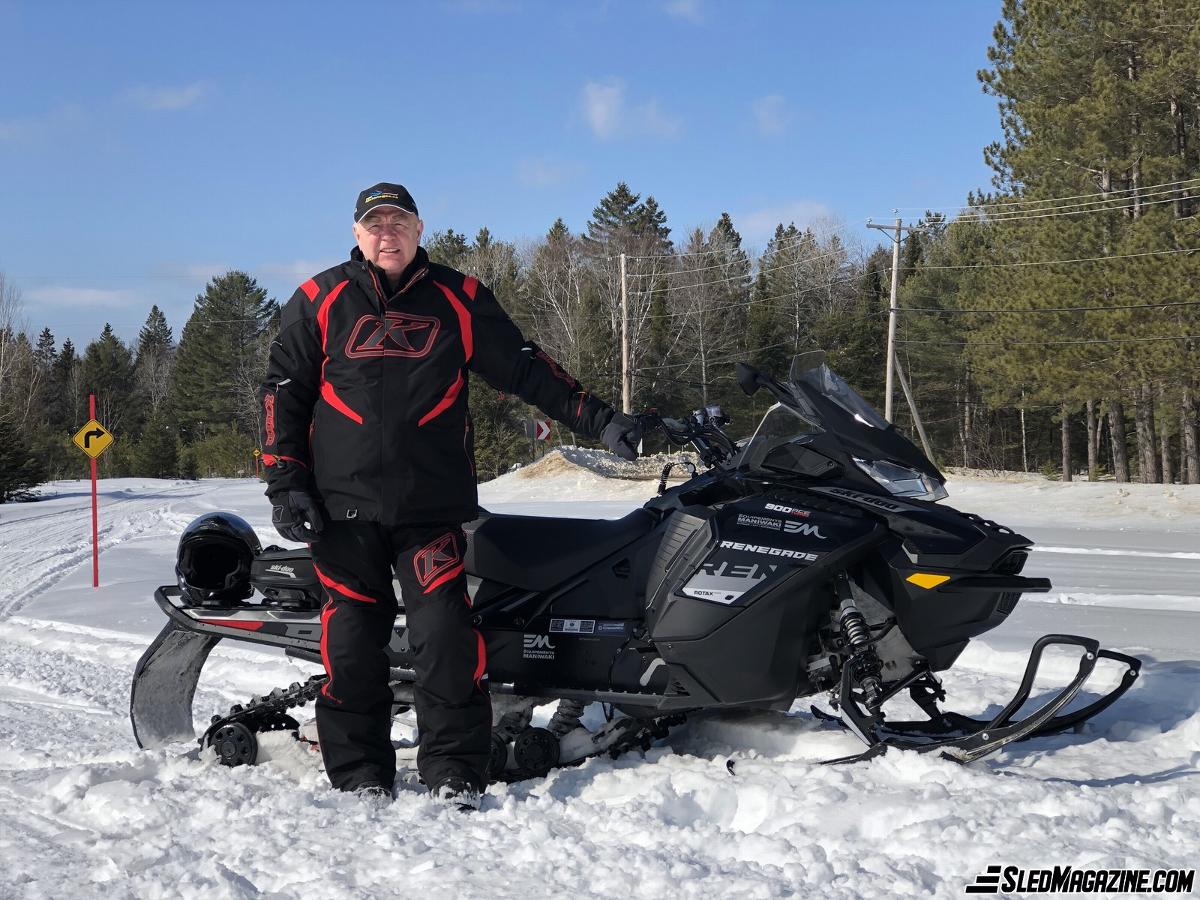 Coat
The clothing shows a superior quality finish; the seams are well done. There is a small inside pocket, a clip at the bottom of the jacket to prevent air from getting in, and the length of the coat covers the lower body very well to prevent air from getting in. When you wear the jacket, the fabric is pleasant to the touch.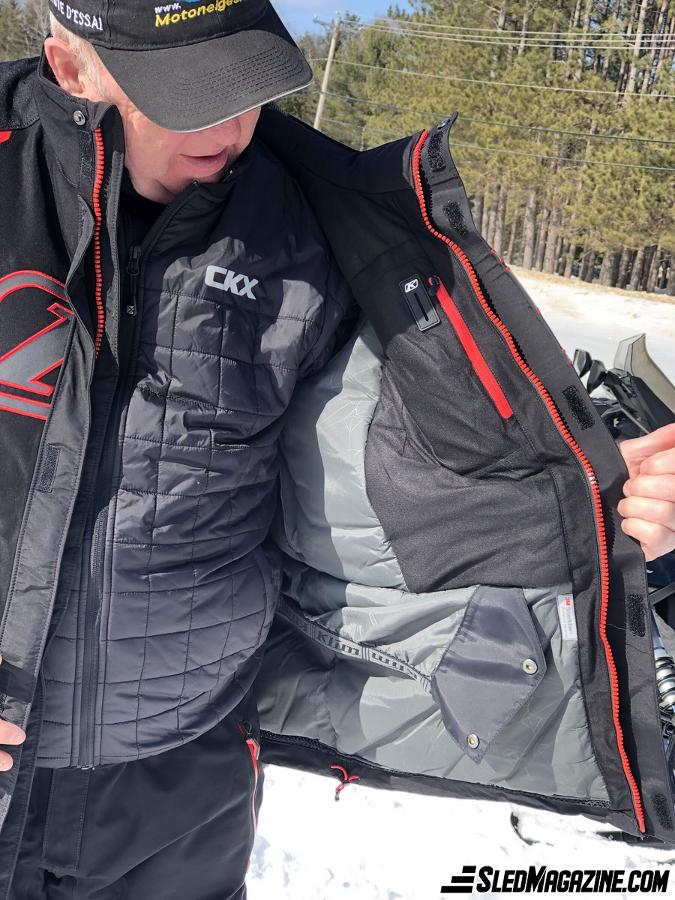 The black and red color, as well as the Klim logo visible in several places, gives it a beautiful look and will certainly catch the eye of snowmobilers who are shopping for clothing. The exterior material is made of a resistant product that will fight the northern temperatures.
The zippers are designed to prevent water infiltration and are of good quality. Under the arms, there are two air openings to allow air circulation when the temperature is above 0 C.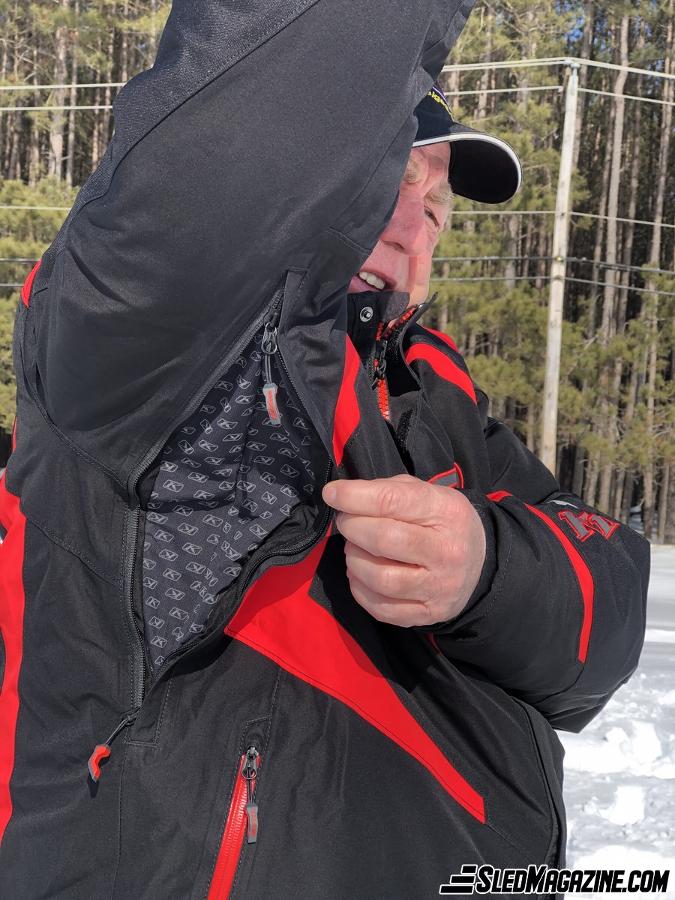 Pants
The pants are well designed, and the bib covers the body well to protect the snowmobiler from the cold. The addition of removable knee protectors is interesting; it adds protection to the snowmobiler against chassis impacts when riding on rough trails.
The inside of the pants is made of soft fabric that is pleasant to wear for long hours. At the bottom, there is an extension with a clip to attach the boot to prevent cold and snow from getting in.
Gloves
It feels like a superior design to resist the cold, wind and rain. The interior is made of a soft and comfortable fabric.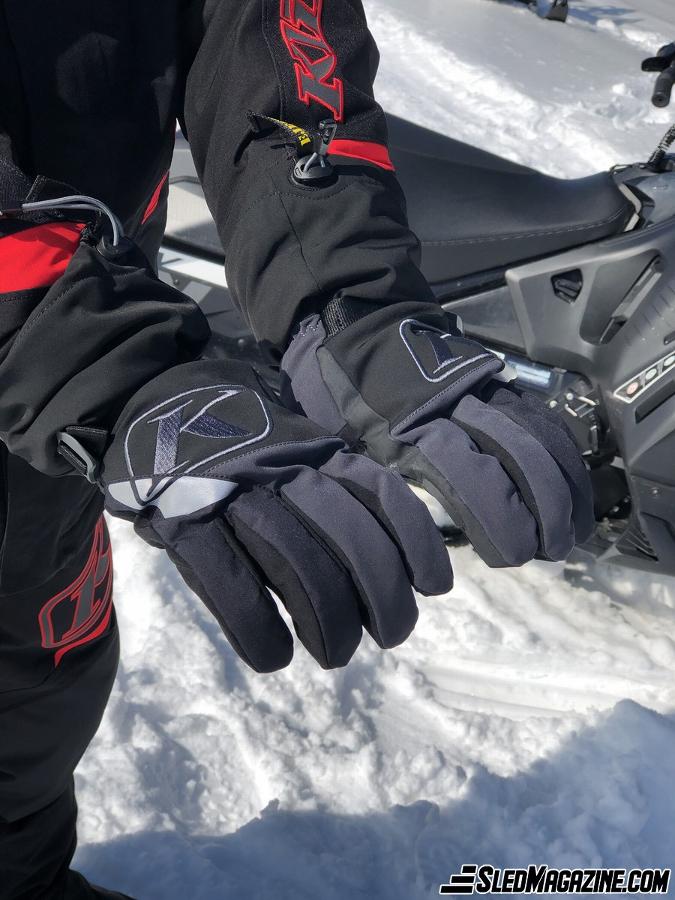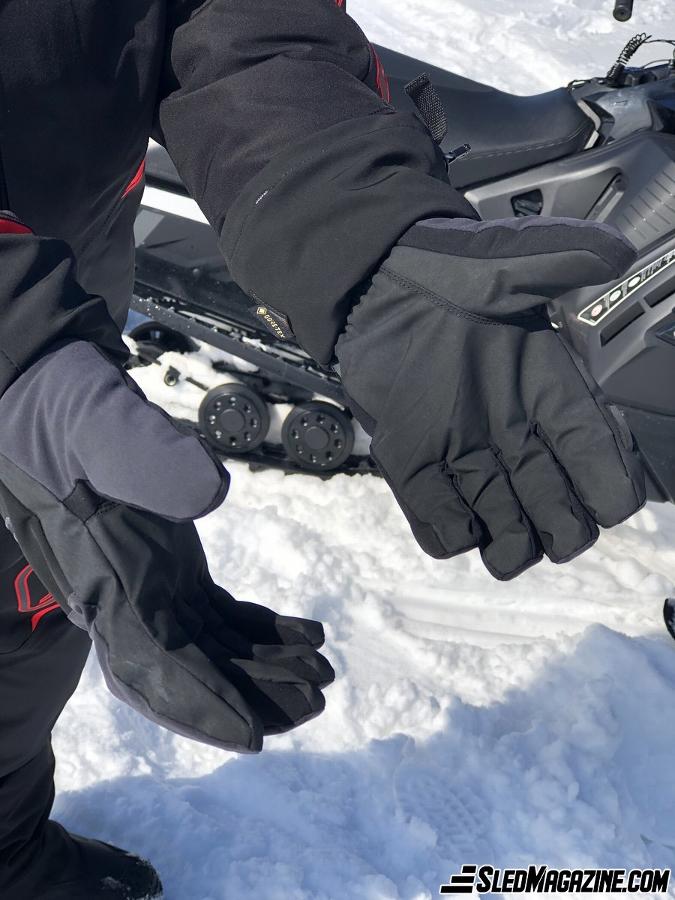 Trail tests
I've been out three times at different temperatures: -15 C, -35 C, and 8 C. THe clothing confirms my initial observations. I will continue my tests until the end of the season.
I would like to thank Klim Canada for allowing me to test their products.
Visit www.klim.com for more info!