New partnership with Phantom Snowmobiles creates Novice 250 Rider Development class at East Coast Snocross, Presented by AMSOIL and Woody's Traction
In snowmobile snocross racing, it's the youth riders who represent the sport's future. It is these young boys and often girls, as well, who will carry snocross and receational snowmobiling itself forward into the next decade and beyond.
With that fact in mind, officials at East Coast Snocross (ECS) are pleased to announce the addition of a new youth class for 2013-14. The new Novice 250 class will be contested on 250cc Phantom Snowmobiles, the ideal sled to fill the gap between 120cc machines and a full-size sled.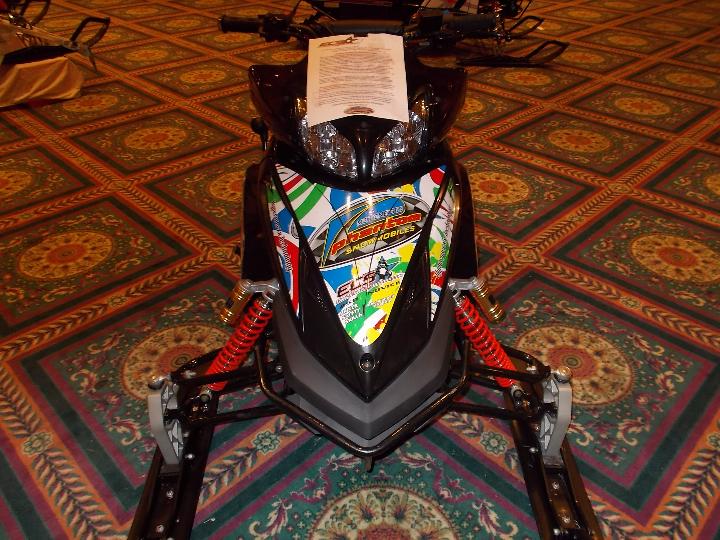 Longtime ECS team owner Bruce Gaspardi Sr. of North Adams, Mass., will become a dealer for Phantom snowmobiles. His many years of tuning sleds will assist those familes trying snocross for the first time, and can guide veteran parents not familiar with the Phantom brand. A sled and class like this should boost interest in snocross among kids, helping to ensure a healthy series on down the road.
"These sleds are going to be ideal for a transition class," Gaspardi said. "The four-stroke engine has plenty of torque and power, and the suspension is well-designed. We started selling Phantom sleds one year ago, and they've been quite popular. I feel they'll be a great addition to youth classes at ECS."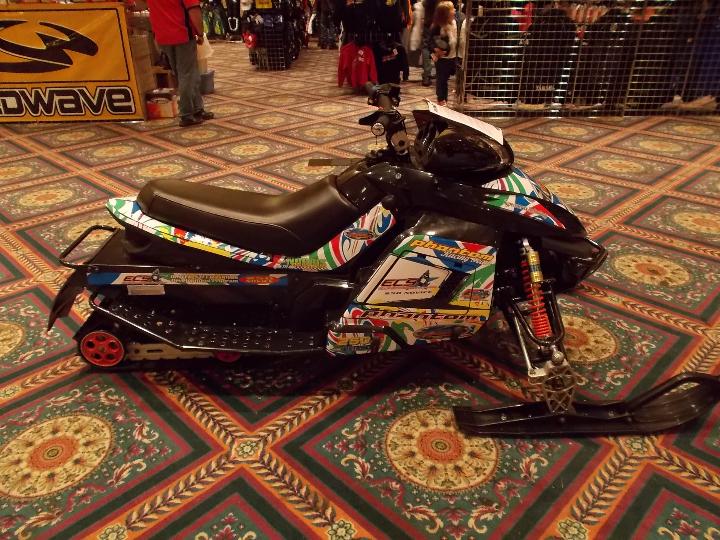 Gaspardi will have a ton of expertise to draw from as he guides racers and parents in 2013-14. The matriarc of Team Southside will have access to CSRA Race Director Brock Norris, who's son Roy is a champion in CSRA's 250 class. Norris will be available to Gaspardi for technical advice and assistance, and is also the man in charge of Novice 250 development for CSRA. Norris will be of great value to ECS as we get this exciting new program up and running.
Phantom Snowmobiles are billed as "the ultimate youth snowmobile," and it is an accurate description. With a 250cc four-stroke engine, electric start, reverse and a full indpendent suspension, the industry's only mid-size sleds are a technological delight. One ride on a Phantom snowmobile will show just how fun and advanced youth racing can be.
ECS is the second sanctioning body to partner with Phantom Snowmobiles in an effort to grow the sport. The Ontario-based Canadian Snowcross Racing Association (CSRA) started a similar program for rider development in 2009. The class has strong participation that has exceeded expectations and produces some of the most exciting racing on the circuit.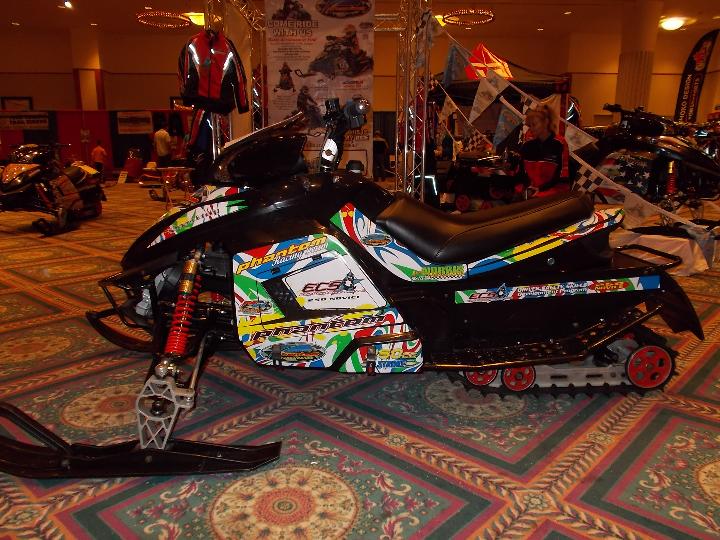 "I think our new Novice 250 class is a great way to reach new kids and families," said ECS president Bob Roscoe. "Phantom Smowmobiles are well built, safe and exciting machines. I expect to see this class expand youth participation at ECS and help ensure a bright future in grassroots snocross."
East Coast Snocross, presented by AMSOIL and Woody's Traction Products, is the eastern affiliate of International Series of Champions (ISOC), the national sanctioning body for snowmobile snocross. ECS strives to maintain a healthy level of grassroots racing throughout the northeast, while also cultivating new talent for tomorrow's factory-back Pro teams.
For more information, please go to www.eastcoastsnocross.com.