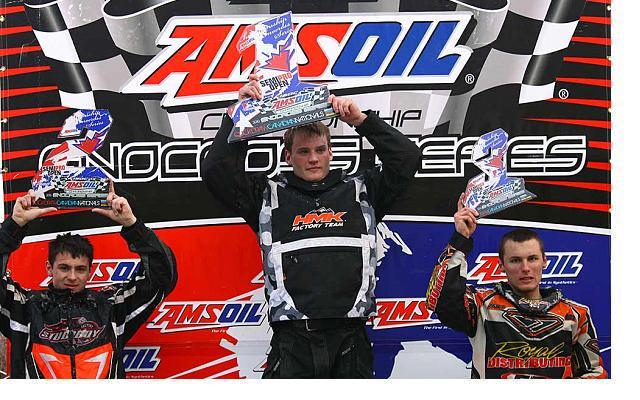 "It's great to finally win the championship after three years of coming in second. This year I put all my efforts into the national series and it paid off for me," said Vandrie. "I'd like to take this opportunity to thank Andre Laurin at OTSFF, the people at Arctic Cat, and my entire team for their support. Without them the road to the championship would have been a lot harder."
Vandrie got off to a promising start at the championship tour's opening round in Sault Ste Marie with two Stock heat wins as well as a heat and main win in Open Mod.
Although he faltered in the Open class at Round 2 in Lindsay, picking up only one heat win, the Shanty Bay, ON native more than made up for it with a main victory in the Stock class as well as top three finishes in the heats.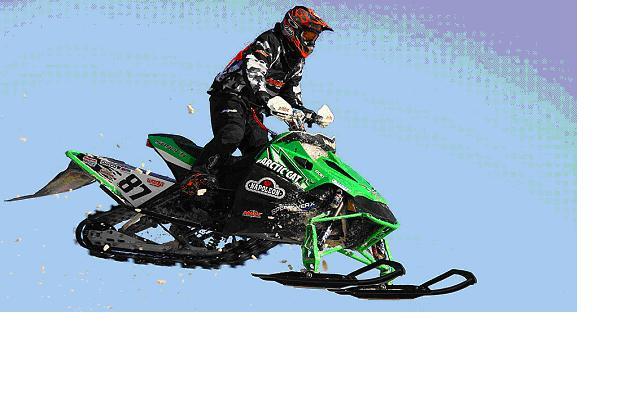 At Round 3 in Barrie, Vandrie set the pace in Open Mod and Stock by claiming two heat wins in both classes. To add to his championship points total, he garnered a well-earned second place in both mains.
At the fourth and final round – Round 5 was cancelled due to uncooperative weather conditions – Vandrie pulled out all the stops to hammer down two heat wins and the final in Open Mod action. He was well on his way to dominating the Stock class but a red flag incident put a damper on the proceedings, arguably costing him the class win on the day.
After being taken out by another rider, which resulted in Vandrie ending up underneath his sled, he was disqualified due to a mechanic running onto the track in a bid to help, not knowing the race had been red flagged. Unfortunately, when a rider is involved in a flagged crash, it is an infraction of the rules for anyone else other than medics to touch the snowmobile.
"It's always hard to see your work on the track wiped out due to a rules issue but that's part of racing and you have to live with it. Dustin put in a great season for us and we're very excited and pleased with his title win," said team owner Andre Laurin. "He's been on our team for four seasons and we knew we had a champion on our hands. After three years of runner-up in the series, we knew it was only a matter of time before he rose to the absolute top."
OTSFF Sports Marketing Group would like to extend a special thanks to Arctic Cat, HMK, and Napoleon Fireplaces and Grills.