Last February, I had the opportunity to test drive several models from Arctic Cat's 2021 line-up. While many people think that the manufacturer is doing on-site work while waiting to liquidate its inventories of non-current models in its network, the reality is quite different. In fact, the manufacturer's 2021 fleet includes many new products.
Even though I am first and foremost a trail rider, the more off-trail focused orientation taken by Arctic Cat has allowed me to discover, or rediscover, certain models.
Blast ZR 4000
To say that I was looking forward to riding the Blast models when I arrived in Montana is an understatement. In fact, as soon as they were announced last fall, the ZR 4000 and LT 4000 models appealed to me a lot. At last, we were presented with models dedicated first and foremost to the next generation of the snowmobile community.
You have to understand that many of today's snowmobiles have an engine of more than 150 HP, large suspensions, aggressive tracks… This may seem intimidating for the uninitiated, and I'm not even talking about the top speeds that some models can reach. Therefore, manufacturers need to be able to offer smaller, less powerful models to meet the needs of newcomers to the sport.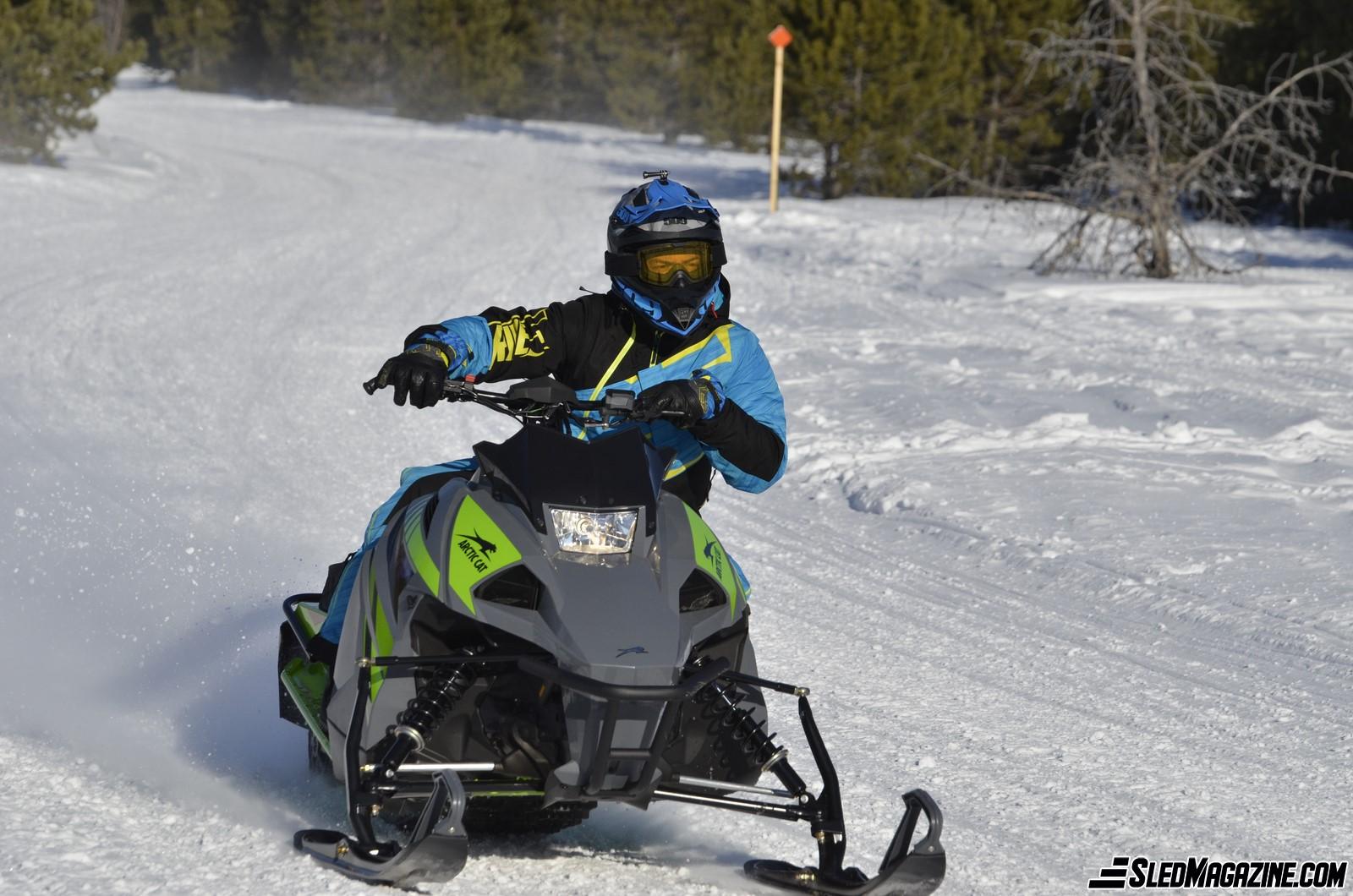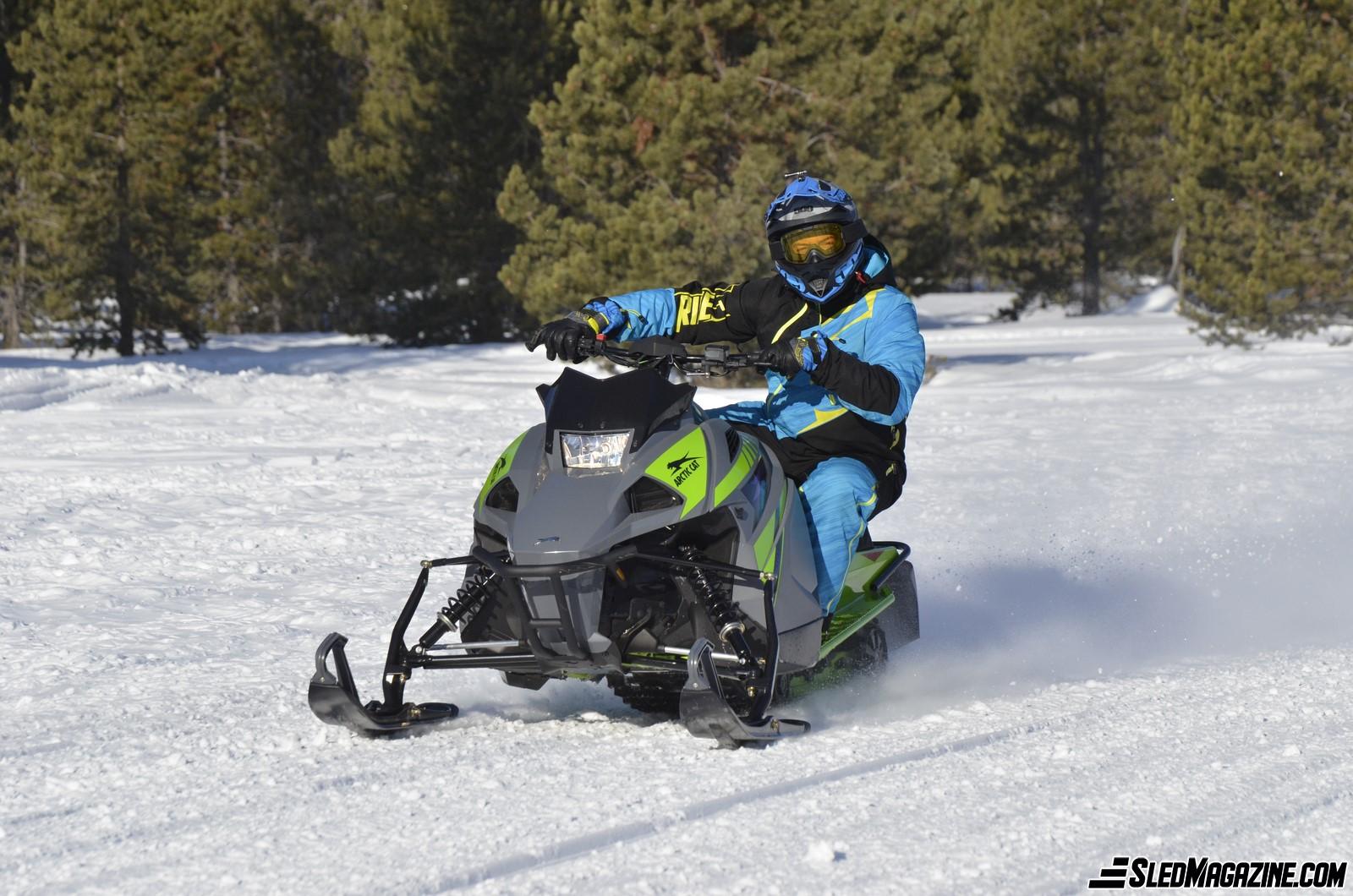 As soon as I got on the ZR 4000, it took me back a good 30 years. I rediscovered the driving feeling that had won me over and made me an avid snowmobiler. No fuss, no gimmicks, no gadgets, no tricks, just an experience full of fun.
I then remembered that my first snowmobile was equipped with a 535 cc engine and that it generated a "big" 62 HP. It was at that time (1982) among the most powerful snowmobiles in the industry. So, with its 65 HP, the Blast family is able to enthral new snowmobile enthusiasts and develop their passion for snowmobiling.
Arctic Cat has proven that even with 65 HP, less sophisticated components and a more simplistic suspension, a snowmobile can still provide us with unforgettable moments. The Blast ZR 4000 is among the candidates for my 2021 favourites.
Riot X 8000
After only one year within its line-up, Arctic Cat has decided to revamp the Riot X 8000 in a major way. This is certainly in line with the more "off-trail" orientation of the manufacturer's 2021 range. As a trail riding enthusiast, I'm a bit apprehensive about snowmobiles' behavior on surfaced trails.
The Riot X is built on the Ascender chassis, is equipped with AMS front suspension, Alpha One rear suspension and a PowerClaw track. It looks more like an M than a trail model.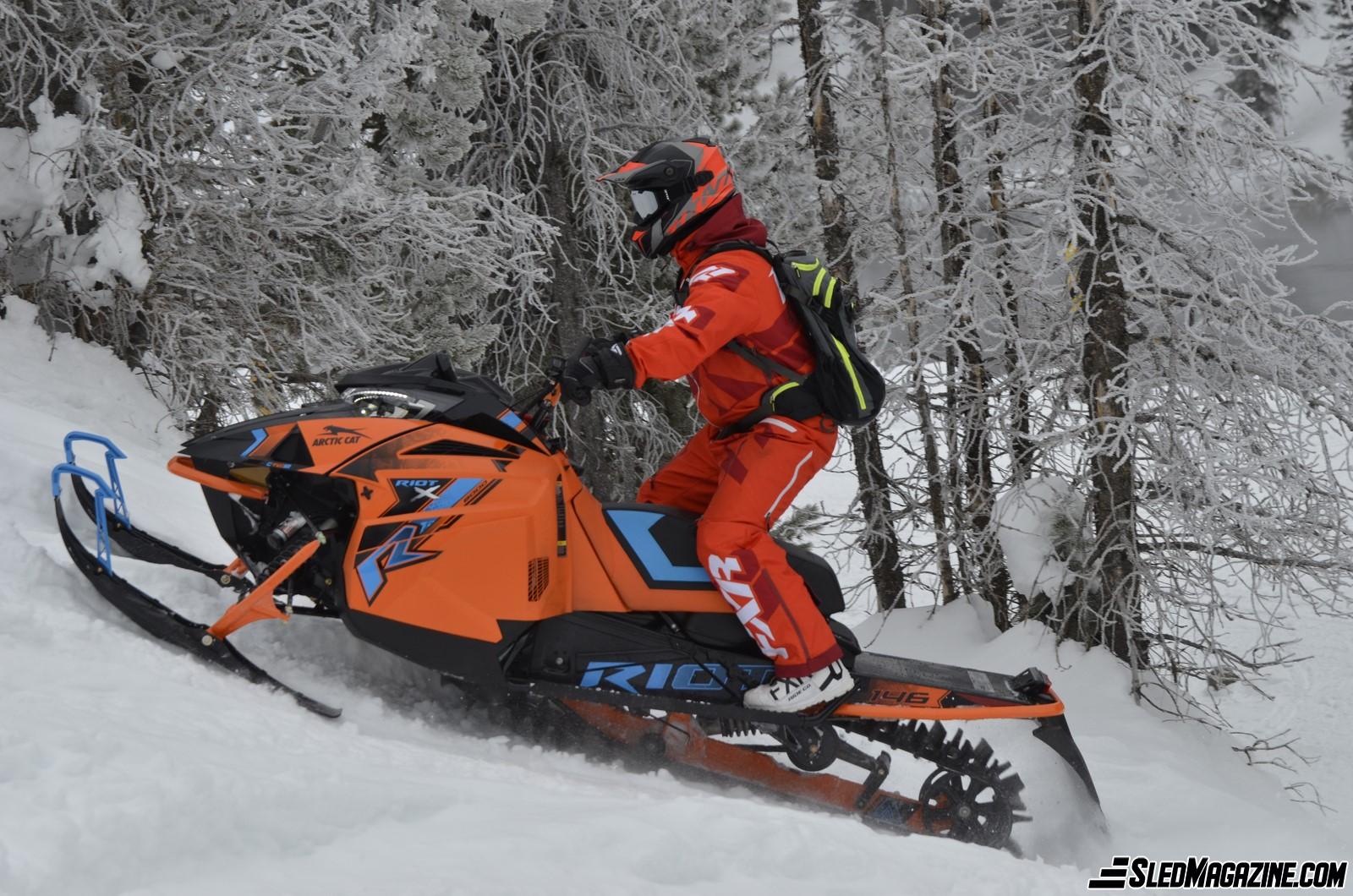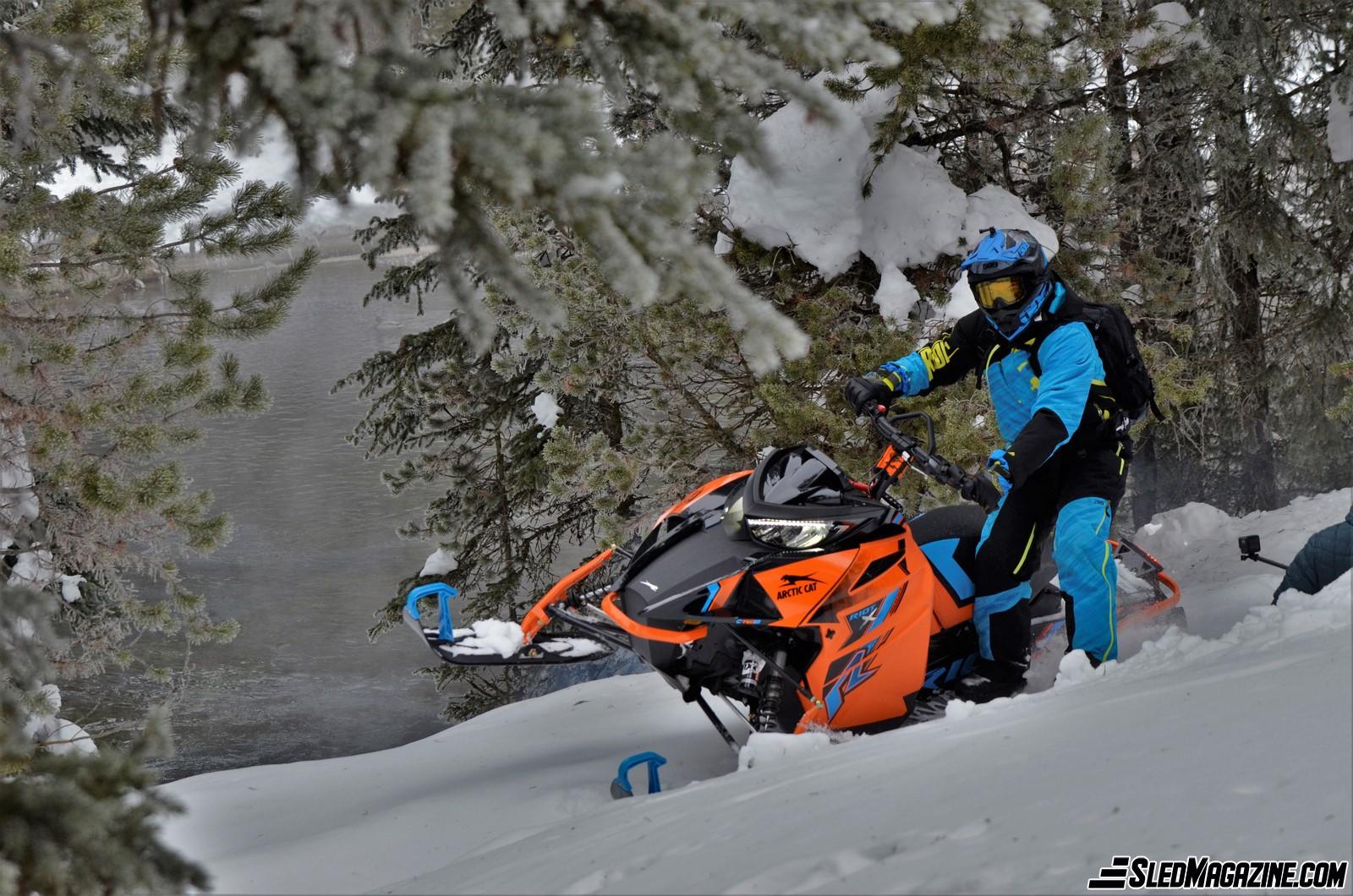 After a few kilometers, I realize that our Riot X is doing quite well. The front of the snowmobile grips relatively well in turns, even with a mountain track in the back. This is a surprise for me because, with a narrower front, I expected less stability.
Of course, it's not as stable as a ZR, but I must admit that this reconciles me with the manufacturer's decision to redesign the Riot X.
Even if the snow conditions were not optimal, we still had a lot of fun with this model. The monorail type rear suspension greatly facilitates handling. In addition, snow does not tend to accumulate in the tunnel, which is an undeniable advantage when encountering deep powder conditions.
On the suspension side, we have the same shock absorbers as on the M 8000. At the front are Fox 1.5 Zero QS3s, and at the rear is a combination of Fox 1.5 Zero QS3 and QSL. This allows you to quickly adjust the shocks when going from trail to off-trail without the use of tools.
In my opinion, with these features, the Riot X 8000 is a perfect snowmobile for off-trail enthusiasts who need to use the groomed trails to get to their playgrounds. Of course, it must be taken into account that the length of the track is only 146 inches on this model as opposed to the M 8000, which is offered with 154 or 165 inches.
That said, with the Riot X, you can also join a group of friends for a ride exclusively on trails.
A Tough Decision
My heart is torn between a snowmobile that has the potential to introduce new riders to our sport and a hybrid that is well adapted for those who practice snowmobiling both on and off-trail.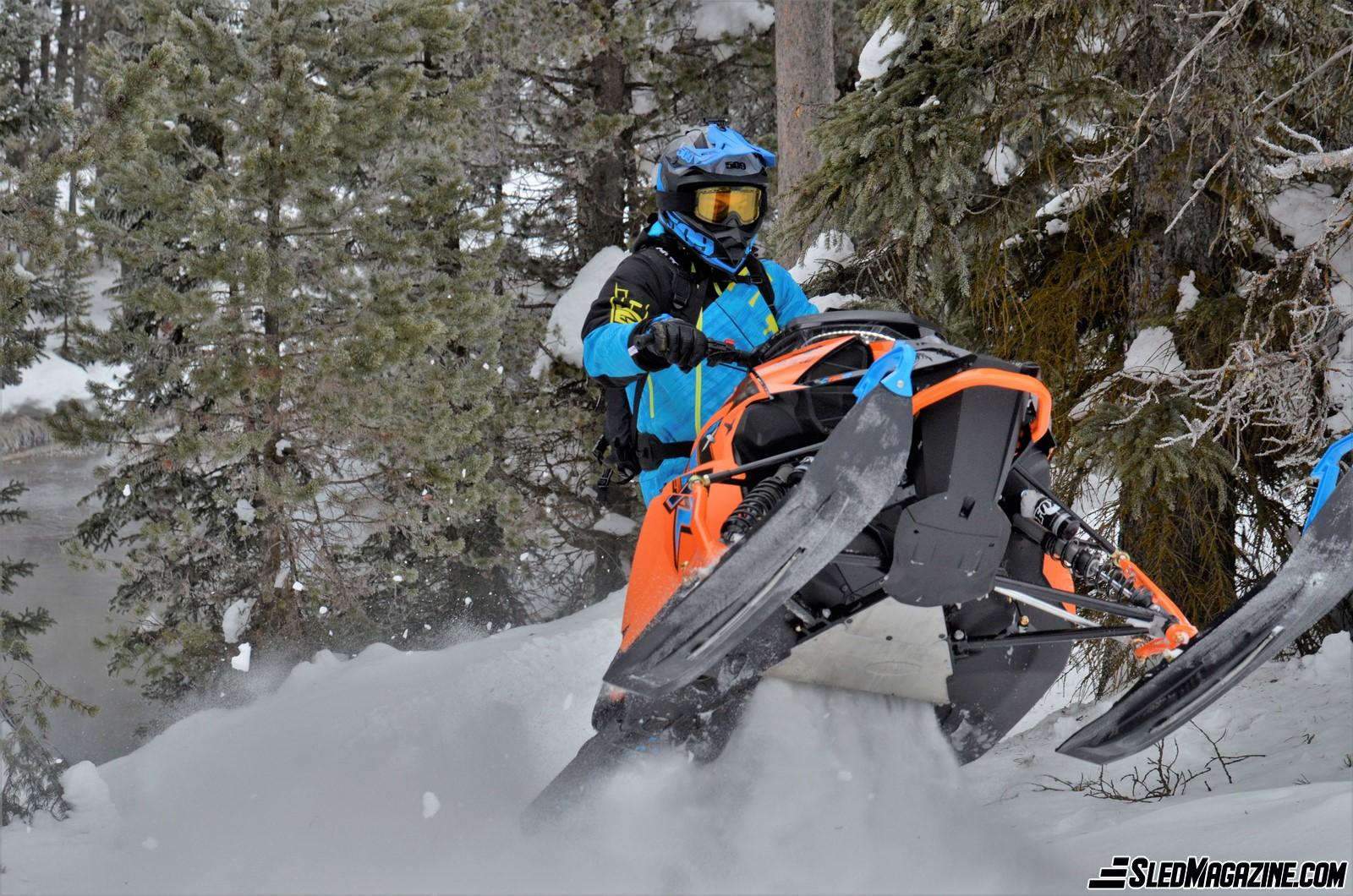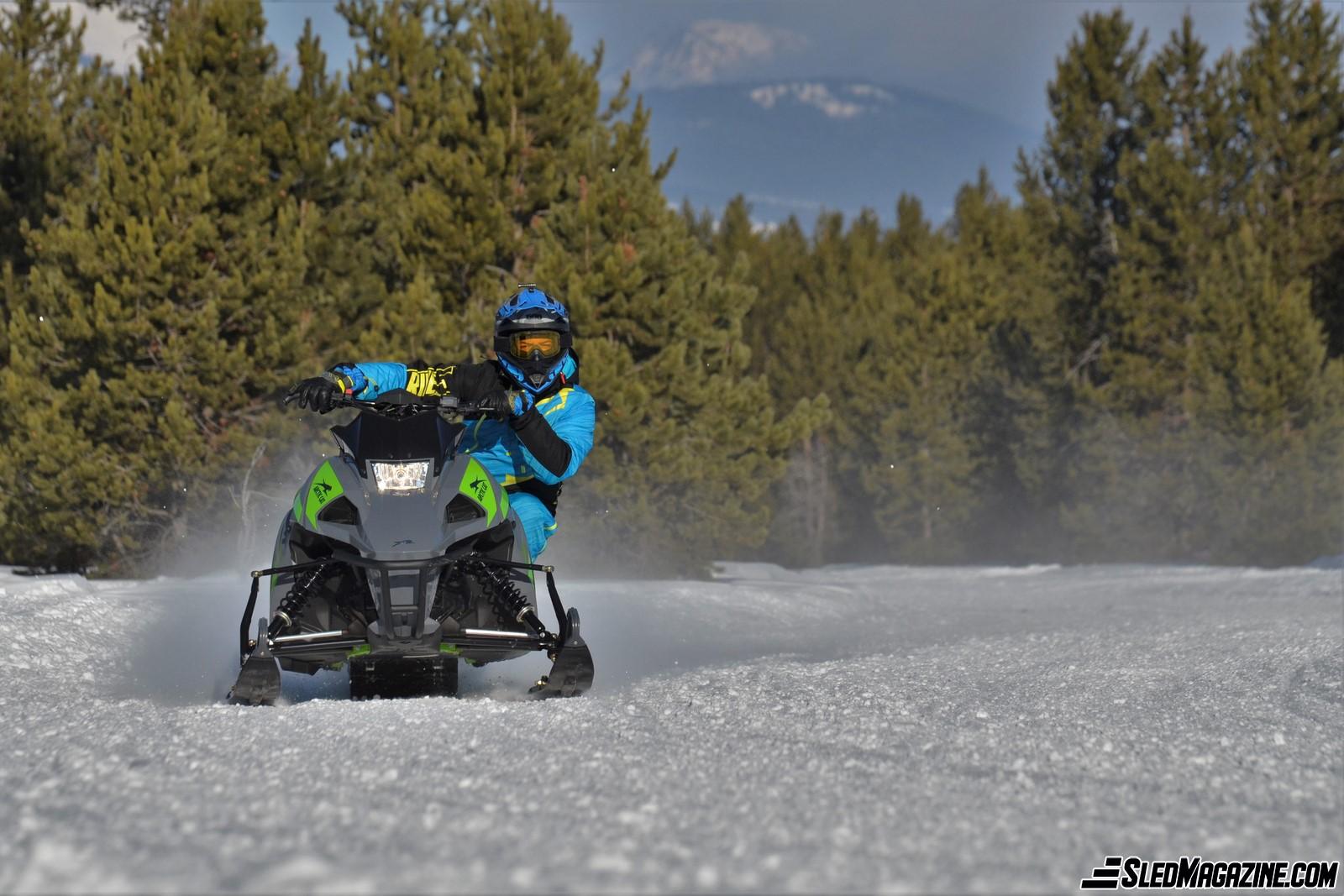 Normally, I would choose the model I would prefer to see in my garage, but in this case, I'm going with the snowmobile that has been able to "take me back" to the basics of snowmobiling and remind me how I fell in love with the sport.
As a snowmobile columnist, I have the opportunity to try out all the latest and newest technologies. Although they make the rides more comfortable or more "practical," are they really what makes us snowmobile enthusiasts?
Just look at the thousands of antique snowmobile enthusiasts who are revamping their old snowmobiles from the 1960s, 1970s or 1980s. When you ask them about their antique sled, you can see the overwhelming passion they have for the sport. When they go riding, they carry a handful of candles and a few tools in their pockets because repairing them along the way is part of the adventure … the ritual they enjoy so much. If by misfortune, their sled ends up at the end of a rope, they keep smiling and promise us that their ride will be ready for the next weekend. If that's not passion, I wonder what is!
After riding the Blast ZR 4000, I was struck by how much fun it was to get back to the basics of our sport. Of course, you won't have to carry spark plugs or tools in your pockets because the Blast family is equipped with much more reliable components than before.
It is for all these reasons that the Blast ZR 4000 is my Arctic Cat favourite in 2021.