The Rodeway Inn Gaspé is located in the heart of downtown Gaspé, less than 30 minutes from Forillon National Park and just 50 minutes from the magnificent Percé Rock.
Rooms
16 rooms ideal for single occupancy or couples, and 10 rooms with one queen-size bed and one pull-out queen-size bed. These rooms offer everything you need during your stay.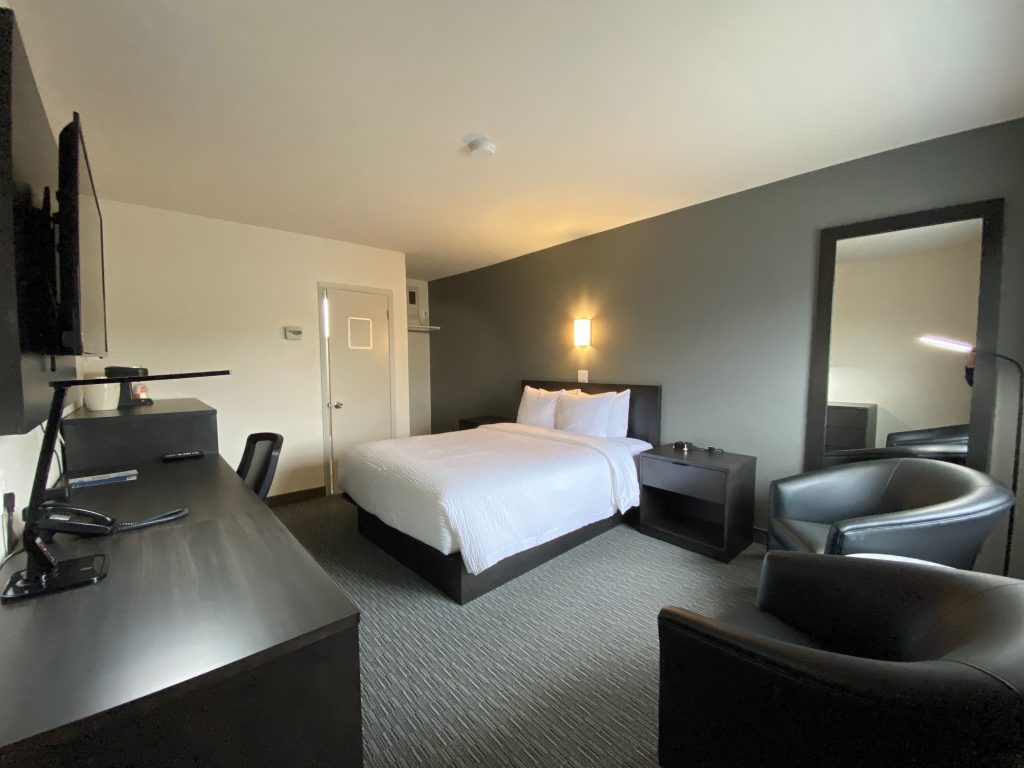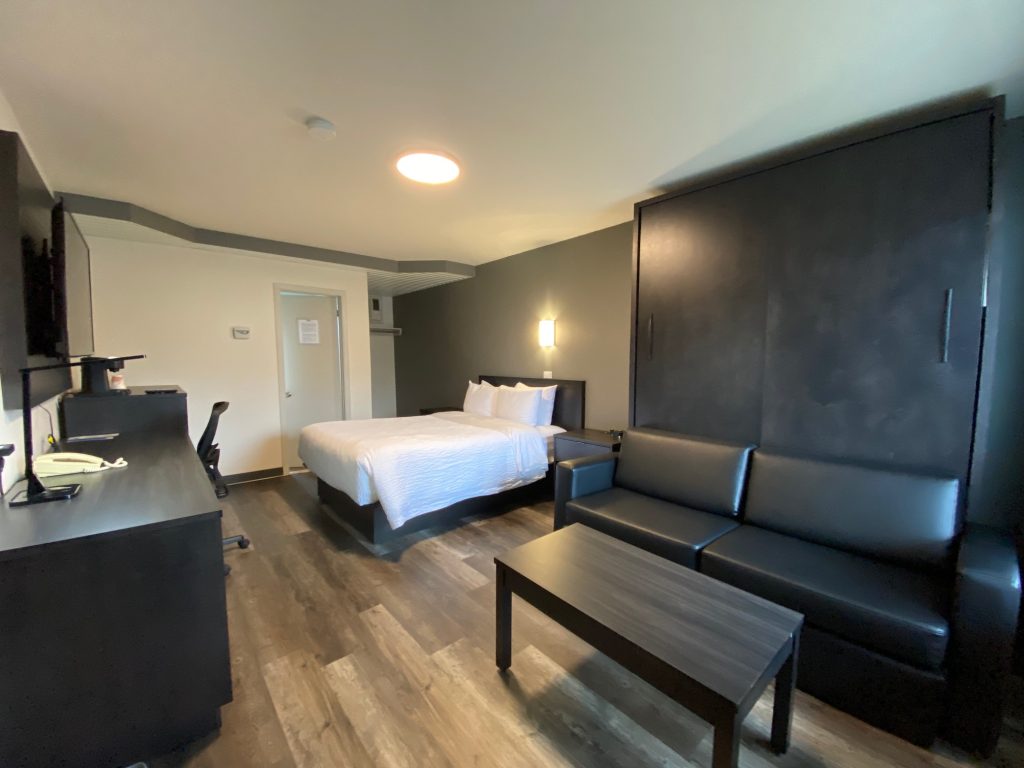 Services at Rodeway Inn Gaspé
With 96 rooms, this stunning 3-star motel offers friendly, attentive service and rooms designed to meet your every need. The Rodeway Inn Gaspé is the ideal place to stay for business or pleasure in Gaspé.
RÔTISSERIE ST-HUBERT
Renowned for its spit-roasted chicken and legendary BBQ sauce, the new St-Hubert offers a unique experience: slate menu, microbrewery beers, shareable appetizers, brunch plates and more.
Beaver
The Resto-bar boasts a friendly atmosphere, personalized service and knowledgeable staff who can answer all your questions about the attractions of Gaspé and the surrounding area, as well as the activities taking place there.