If you're an outdoor and fishing enthusiast, you'll find the best that nature has to offer at Notawissi Lodge. Our vast territory is sure to connect you with nature! Winter in Notawassi is completely trippy! If you are an outdoor and snowmobile enthusiast, you will find the best nature has to offer here! We have a vast territory and we are located on Federated Trail number 13.
Snowshoeing, snowmobiling, and ice skating in winter.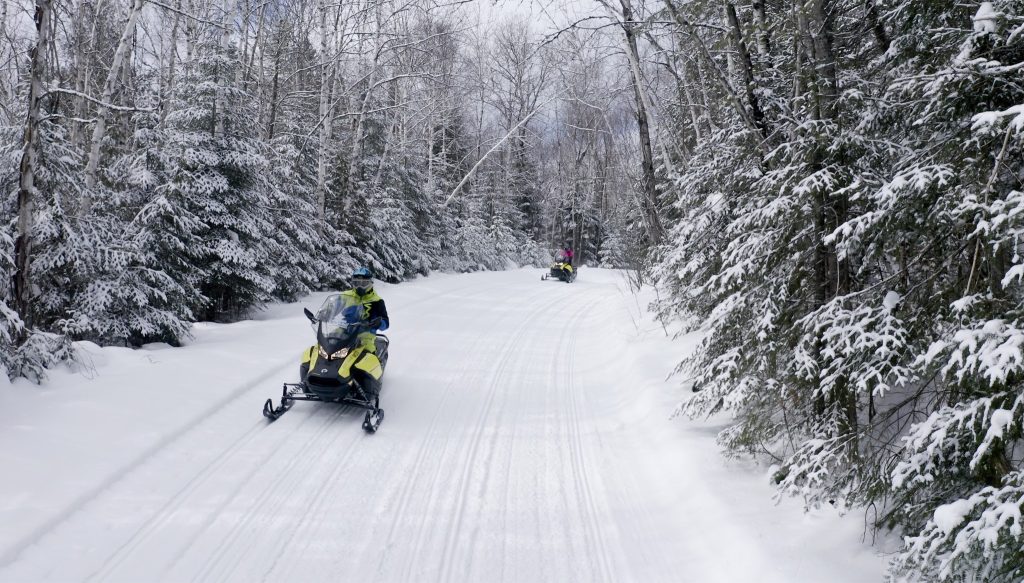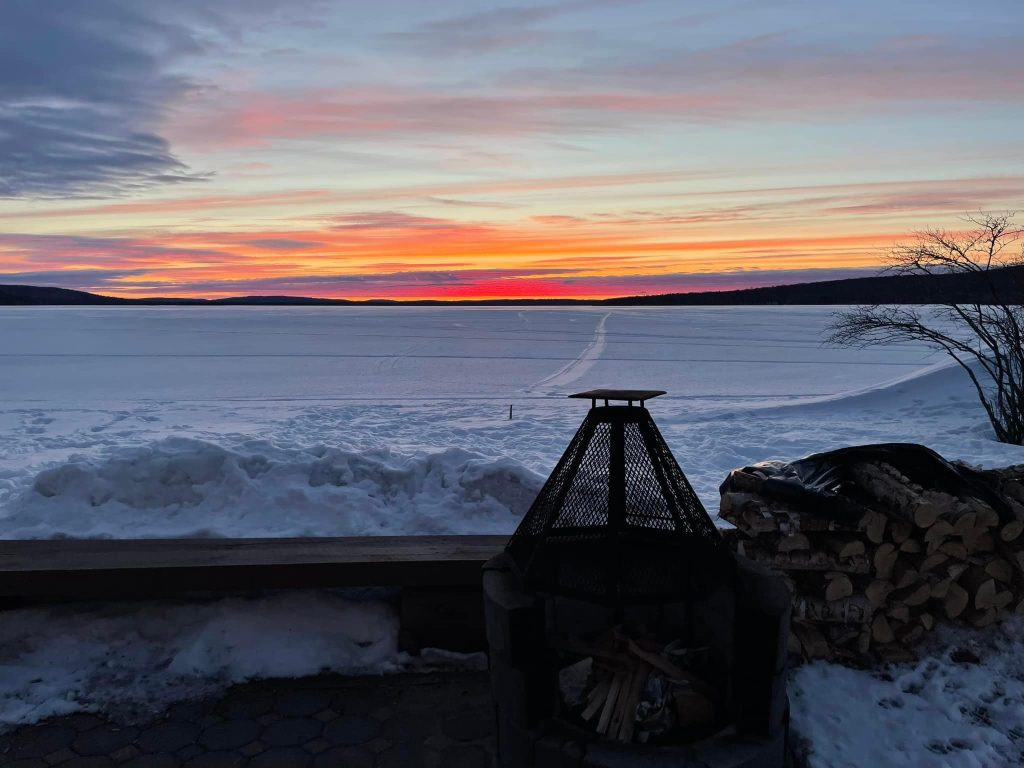 We offer raids customized to your needs, as well as turnkey packages, including chalet accommodation with 4-course dinner, bed and breakfast.
Cottages
Cottages are located on the main site at Notawissi Lake. They have been upgraded from 3 to 4 stars by the FPQ (Fédération des pourvoiries du Québec). They offer the same amenities: electricity, refrigerator, shower, hot water, closed rooms and a wood-burning stove. Each cottage has its own BBQ, picnic table, and fire ring.
A final chalet is located on an outdoor lake, Lac des Iles. This VIP cottage is the only one on this brook trout lake. It offers exceptional fishing. Services run on solar and propane power only. Tranquility and a change of scenery guaranteed!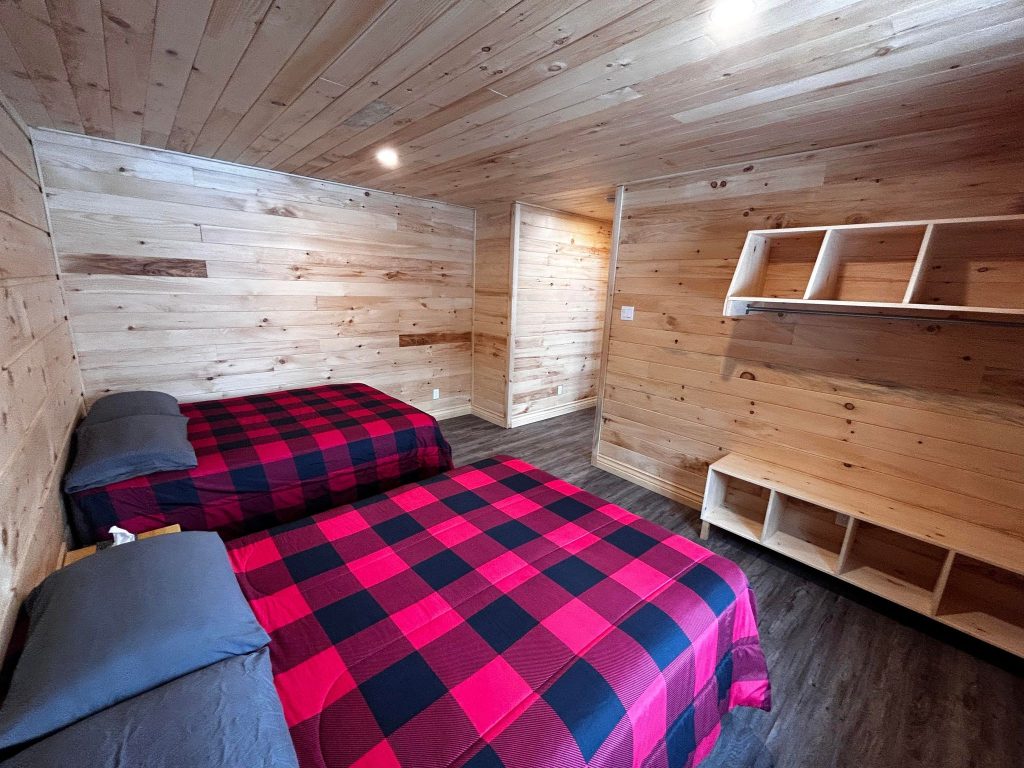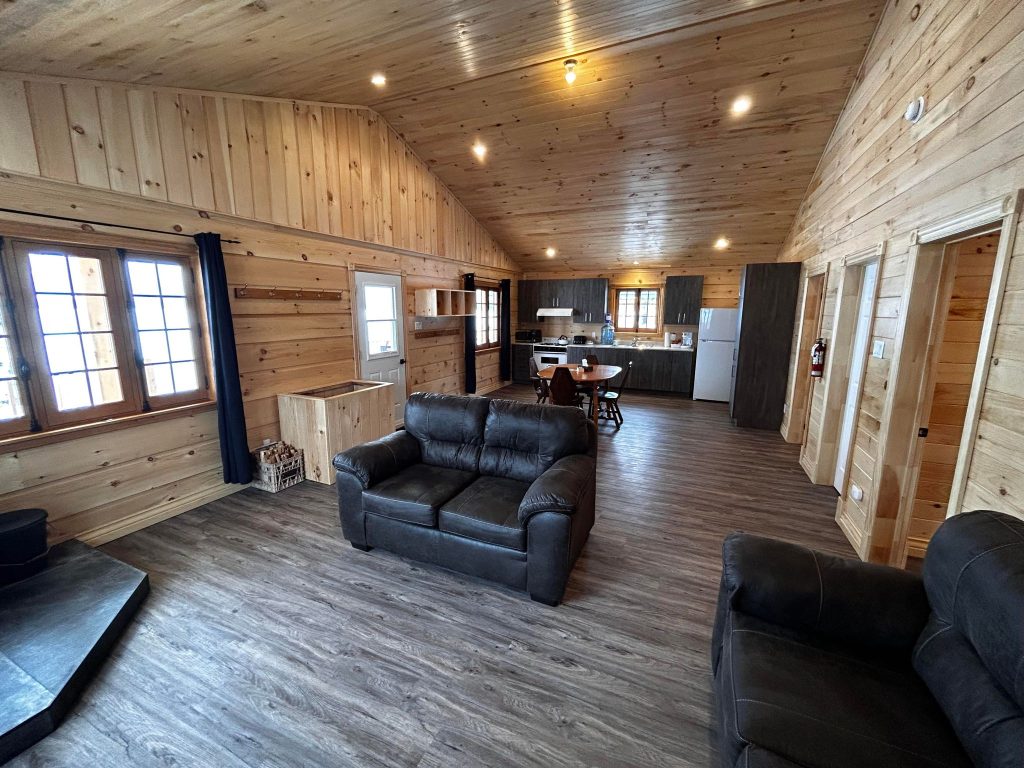 Snowmobile Package
4-course dinner
Sleeping in cabin
Breakfast
From $190 / person / day.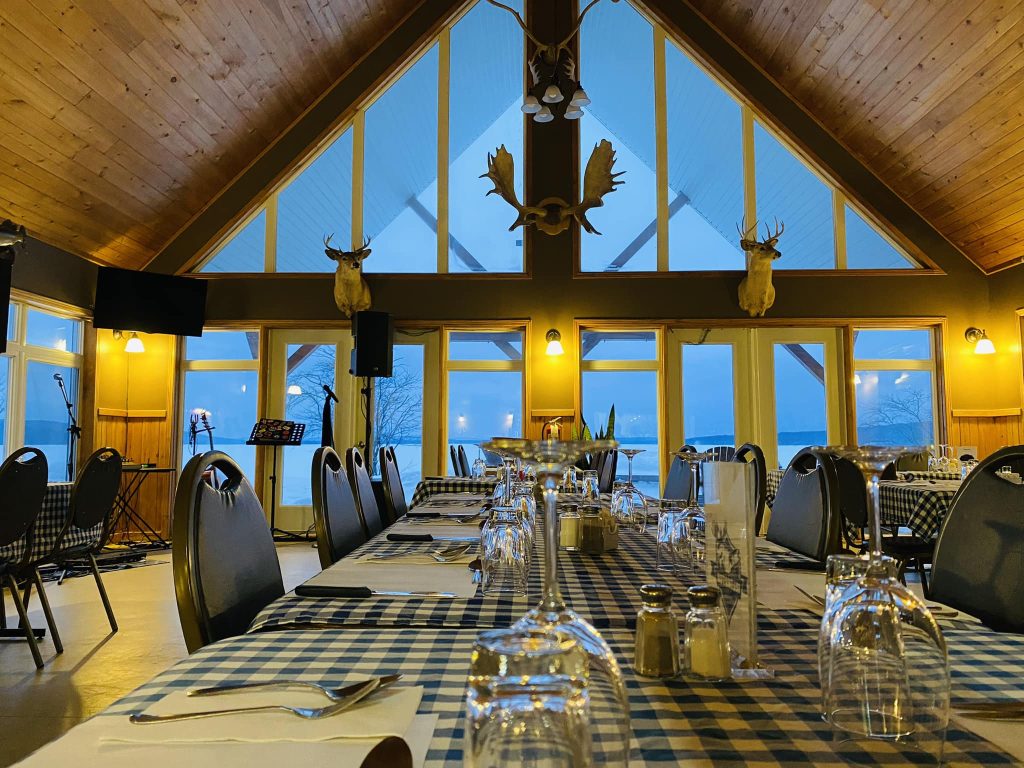 NOTAWISSI CLUB
A major ATV and snowmobile relay between Sainte-Anne-du-Lac, Mont-Laurier, Parent and Clova.
Directions to Club Notawissi
By road:
Directions are provided, starting at Annonciation, based on the reset of your odometer at each waypoint.
38 km after Rivière-Rouge, turn right towards Chute-St-Philippe;
4 km after: Turn right at the next stop, JCT 311 North;
8 km after: Turn left on Chemin du Pont-Couvert;
0.5 km after: Turn right on the Chemin du Progrès;
0.2 km after: Turn left towards Mont-St-Michel;
18 km after: Turn right at the stop, JCT 309 North;
13 km after: Arrival at Ste-Anne-du-Lac.
Direction from Outfitter (last 40 km in gravel and clay)
From Epicerie du Lac / Shell, continue on Rue St-Francois Xavier to the North;
2 km after: At the fork (T), turn right;
6.2 km after: Turn left on the 11e Rang;
28 km after: Turn left at the fork "Notawissi";
In about 6 km and you will arrive at the reception of Club Notawissi.