Northern Outfitters: recognized for the size and richness of its territory, this lake with an area of more than 200 km² formed in an ancient natural salt reservoir, hence its name (Decelles), abounds in magnificent walleye and northern pike. Full of spawning grounds, the reservoir is without a doubt one of the best places for fishing in northwestern Quebec. Fans can also enjoy ice fishing offered from January to March in the comfort of heated cabins.
So, whether you are keen on bear hunting, fishing or whether a snowmobile ride takes you to the Pourvoirie du Nord, we have packages tailored to your needs.
16 equipped cabins, 8 luxurious rooms located in our magnificent Lodge, as well as 48 3-service campgrounds including 4 on the lake (short stays) will meet all the tastes of nature lovers. Children aged 5 and under stay free, a reduced rate is offered for children aged 6 to 12.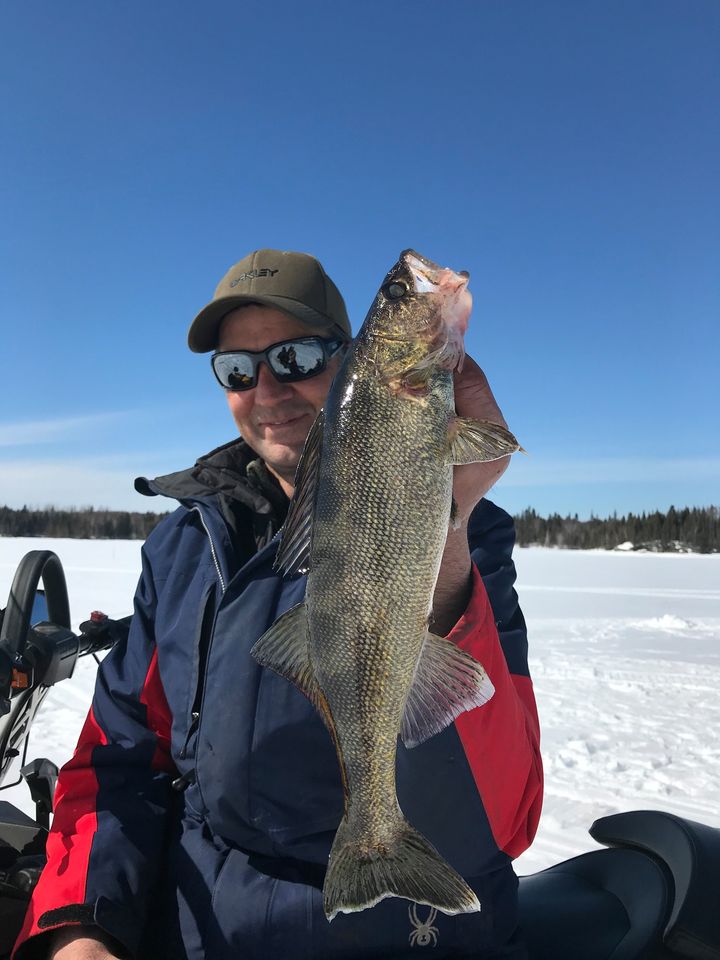 Among our services, you will find:
Restaurant, bar, fishing tackle shop and souvenirs, convenience store, launching ramp and docks, boat rental with engine, gasoline (super unleaded fuel and 100LL- plane), guided hunting and fishing service, Wi-Fi and more.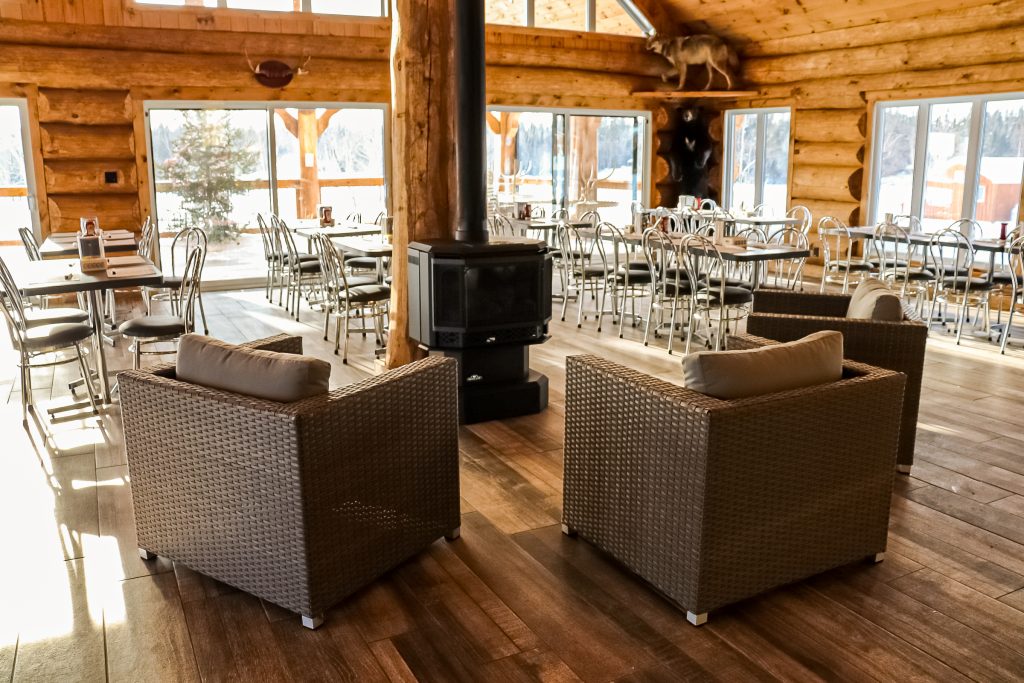 The pleasure of an All-Inclusive Snowmobile Package
Enjoy dinner by the fire in the dining room of our resto-bar, followed by an overnight stay in one of our 8 rooms offering comfort and rustic charm, with 1 or 2 double beds and a full bathroom, all located within the Auberge. Here you can enjoy your first cup of coffee, while getting ready for a delicious breakfast before hitting the trails again.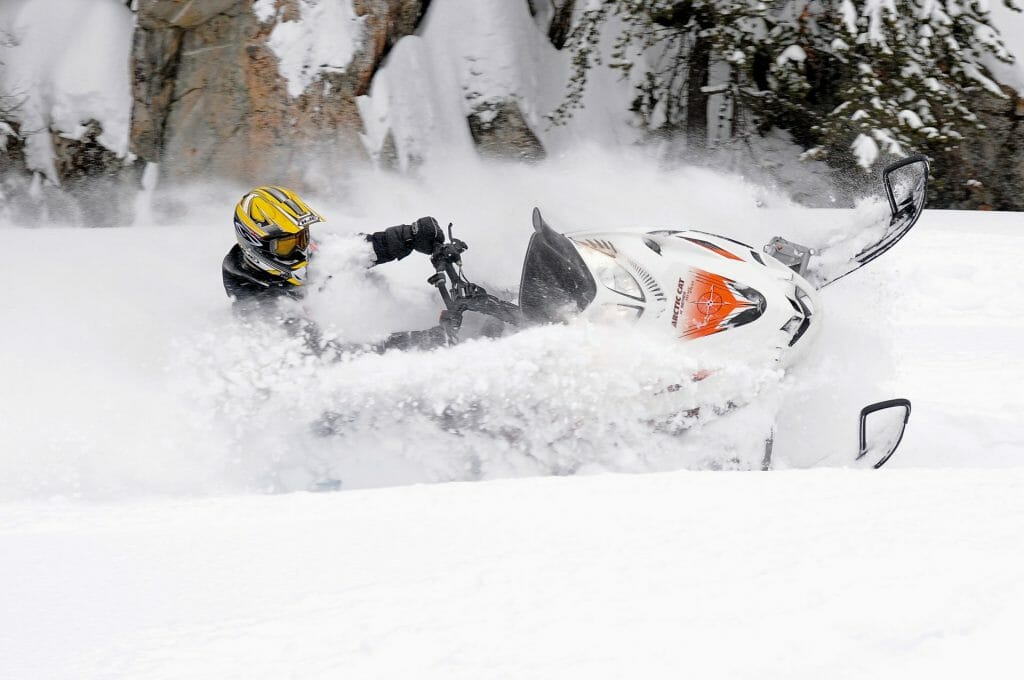 The outfitter also offers winterized cottages for 2 to 10 people, where you can prepare your own meals or use the dining room.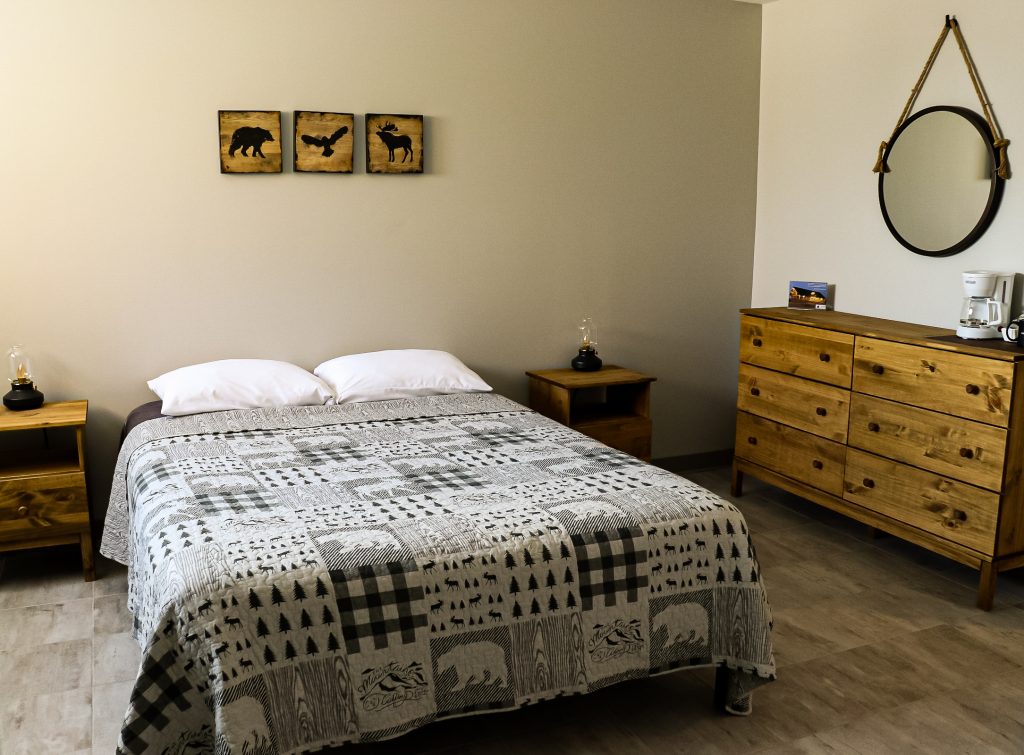 Restaurant & Bar
Our restaurant offers all guests and visitors a high-quality dining experience that will let you fully enjoy your getaway without having to worry about meals.
Directions to Northern Outfitters
Easily accessible via trail #309 South. Follow the signs for 13km (another trail linked to #309 is expected to open; about 3 km would separate us from this spot).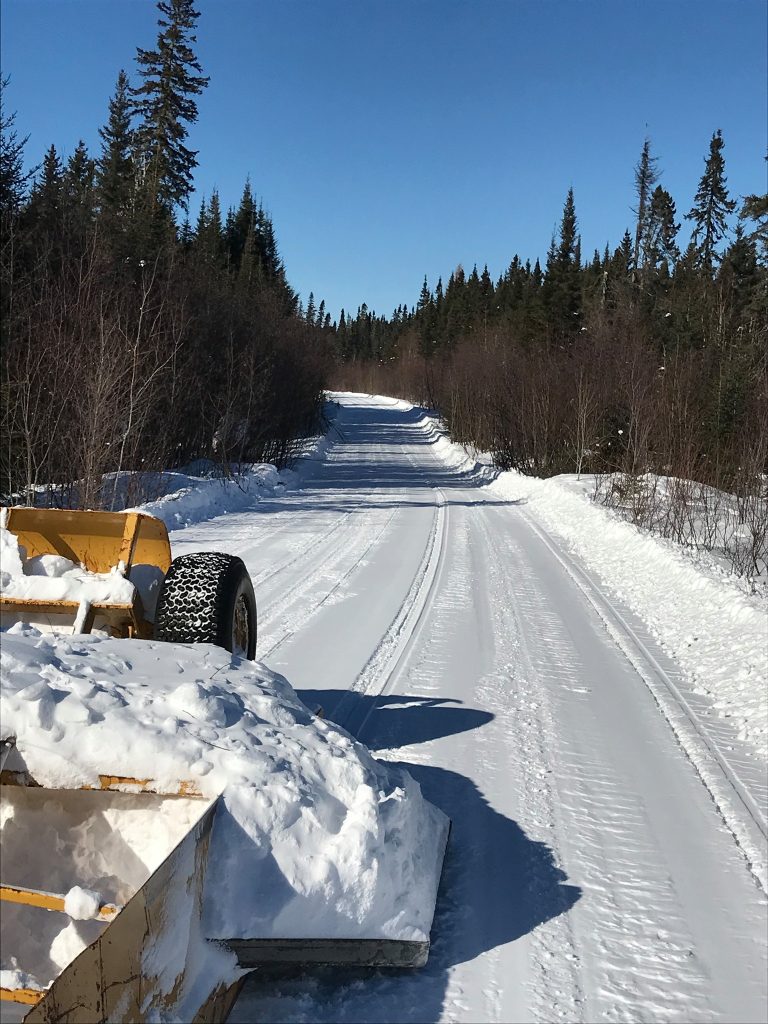 For a relaxing, fun, invigorating stay, leaving you with lasting memories