The Pourvoirie du Lac Blanc is a family business that has been caring for its customers for over 25 years.
It is with the greatest pleasure that our passionate and dynamic team awaits you in a warm and family atmosphere. Whether you are passing through for a hearty meal in our dining room or our relay bar during your snowmobile trip or for a stay in our Inn or in a cabin, you will leave most charmed.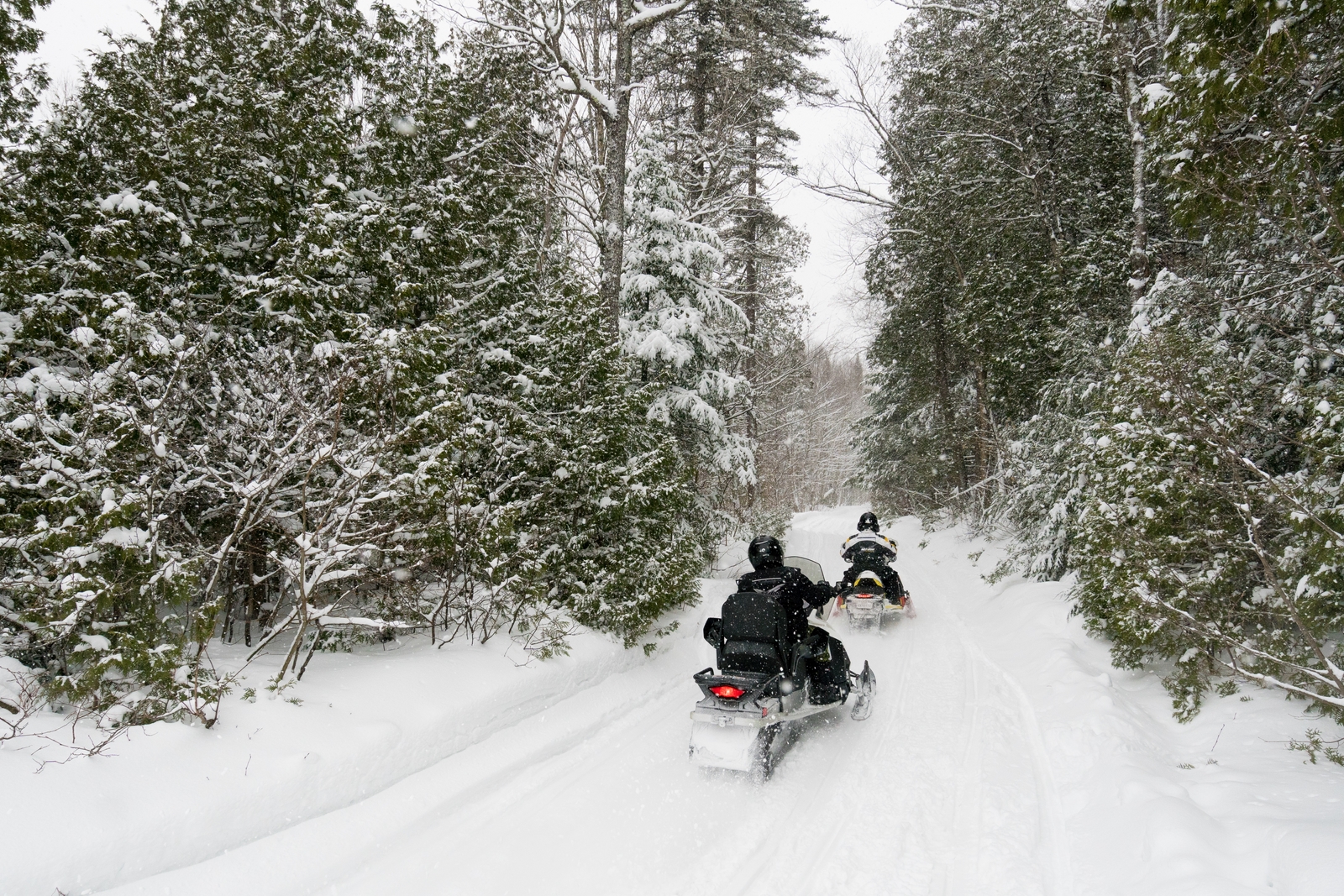 Services of the Pourvoirie du Lac Blanc
Enhance your time with us with a relaxing moment in our aquatic center (indoor heated pool and hot tub) or with one of our many outdoor activities that will give you memorable experiences.
Pourvoirie du Lac Blanc Restaurant
Take advantage of your passage at the Lac Blanc Outfitter to take a drink or a meal in our dining room who will charm you with its friendly and rustic ambiance.
Enjoy our terrace during a warm summer days or come and warm you up after your snowmobile ride in our relay-bar.
Home-Made Specialties
Our copious and filled with flavors dishes will please everyone. Come and savor one of our numerous specialty made with home-made smoked trout including our famous Lac Blanc Trout Chowder.
No matter when you come to our establishment, our dynamic team awaits you with the greatest pleasure.