Discover cottage life with the Tourisma experience! With breathtaking scenery and a multitude of outdoor activities nearby, our cottages have it all. Our cottages sleep up to 10 people and each has its own private hot tub, outdoor fire pit, fully equipped kitchen, bedding, towels and much more! Many of them also have a television and an indoor fireplace.
Among our 11 cottages, one of them is located in Saint-Raymond-de-Portneuf in the magnificent Portneuf region! This one offers direct access to trail #23 of the federated snowmobile trails.
Enjoy a snowmobile ride and finish the day in the beauty around a raclette with your family or an outdoor fire! Would you like to discover other attractions in the region? It will be our pleasure to suggest activities in the area according to your tastes and needs. We remain available throughout your stay in order to answer your questions and allow you to enjoy your stay fully!
Our team is dedicated to offering you exceptional quality stays. Whether for a vacation with friends or family, the Tourisma Cottages will allow you to create memorable moments with your loved ones. We look forward to welcoming you!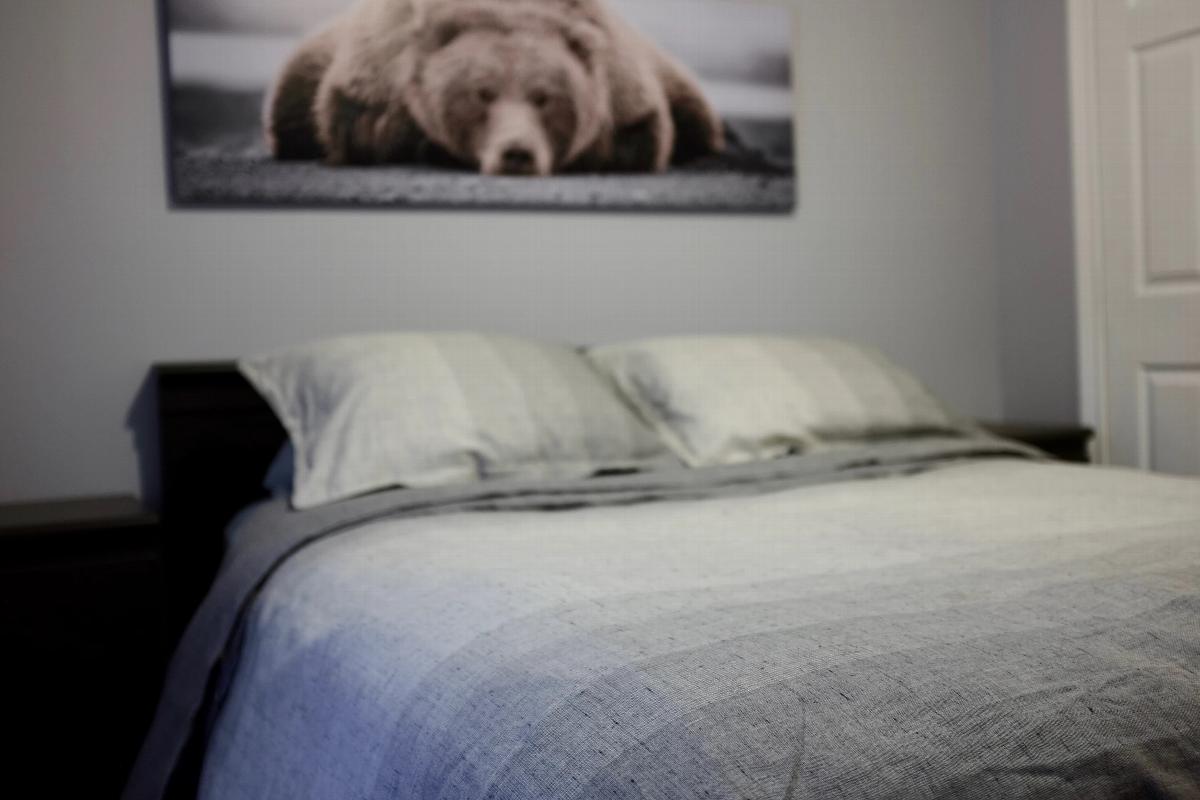 On the mezzanine is an open bedroom with a queen bed, a double bed and a sofa bed.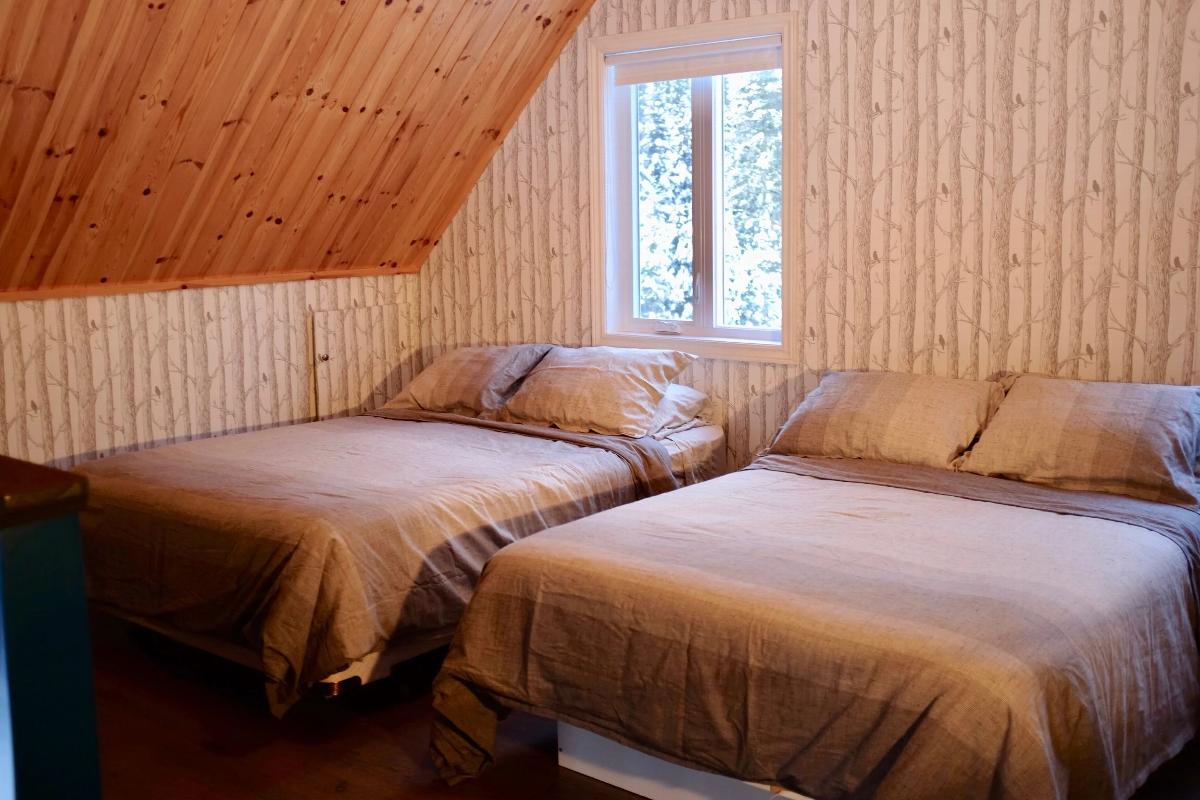 Outside you will find a large terrace surrounding the cottage, a propane BBQ and a spa. A dock and a campfire area are also available.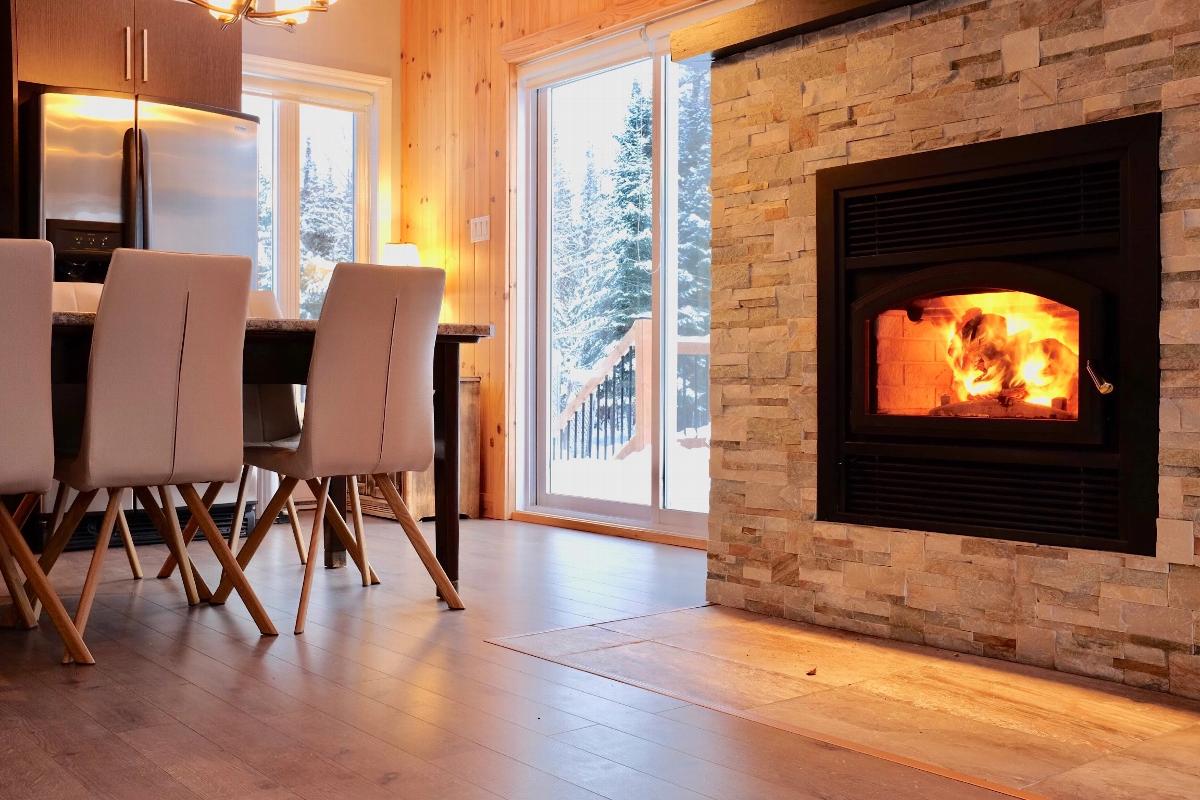 The region
Located 60 minutes from Quebec City, the magnificent Portneuf region offers a magnificent natural setting. Mountains, rivers, fields and forests are its main components.