Because of our strategic location in Sainte-Flavie, Le Gaspésiana is the perfect place to stay after a long day of snowmobiling. A warm welcome, cozy comfort and attentive service await you.
Located 320 km from Quebec City and 40 km from Rimouski, it is by enchanting trails that you will arrive directly at the hotel.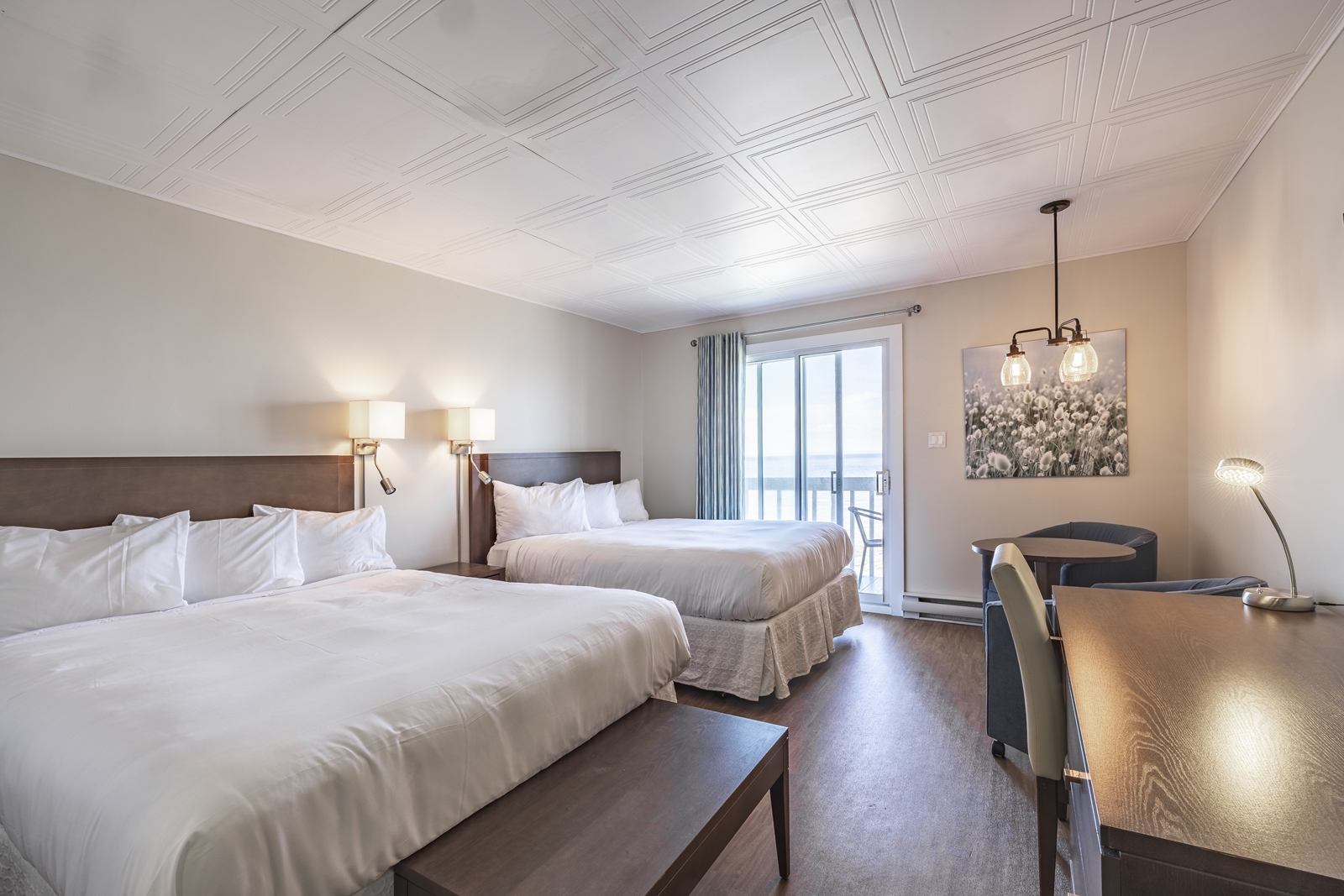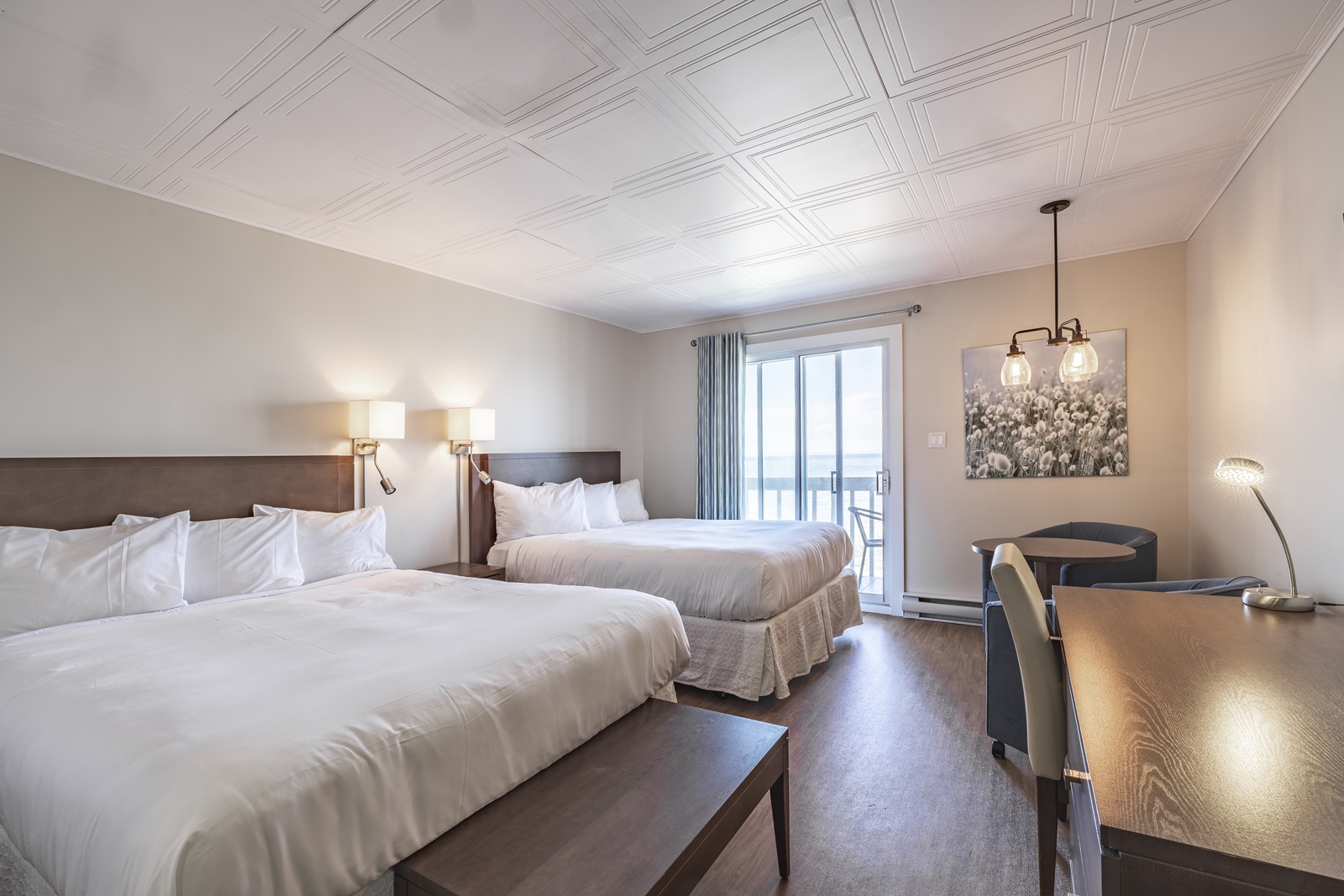 Restaurant Au goût du large
Our Au goût du large restaurant is without a doubt a not-to-be-missed fine dining experience to discover when you arrive in La Gaspésie. Located in Sainte-Flavie, the gateway to the Gaspésie, experience a refined cuisine – halfway between a fancy restaurant with white table cloths and a bistro –, featuring a tasty, modern menu and surroundings made even better by a breathtaking view of the majestic St. Lawrence River.
You will be charmed by our signature rich flavourful sea dishes, our succulent meats cooked to perfection. Also, a pleasure for the eyes, take your time and enjoy the magnificent landscape in front of you during your gourmet pause.
Finally, the team of our Au goût du large restaurant believes the joy of food is enhanced because a meal is a shared experience. Take your time and enjoy these moments fully. May they become precious memories to cherish and make you say: let's come back for other occasions!