Welcome to La Cache!
La Cache offers you unequaled comfort in cozy and enveloping rooms, with all the modern amenities to make your stay enjoyable, as well as welcoming, fully equipped chalets, many of which have a private outdoor spa and outdoor fireplace.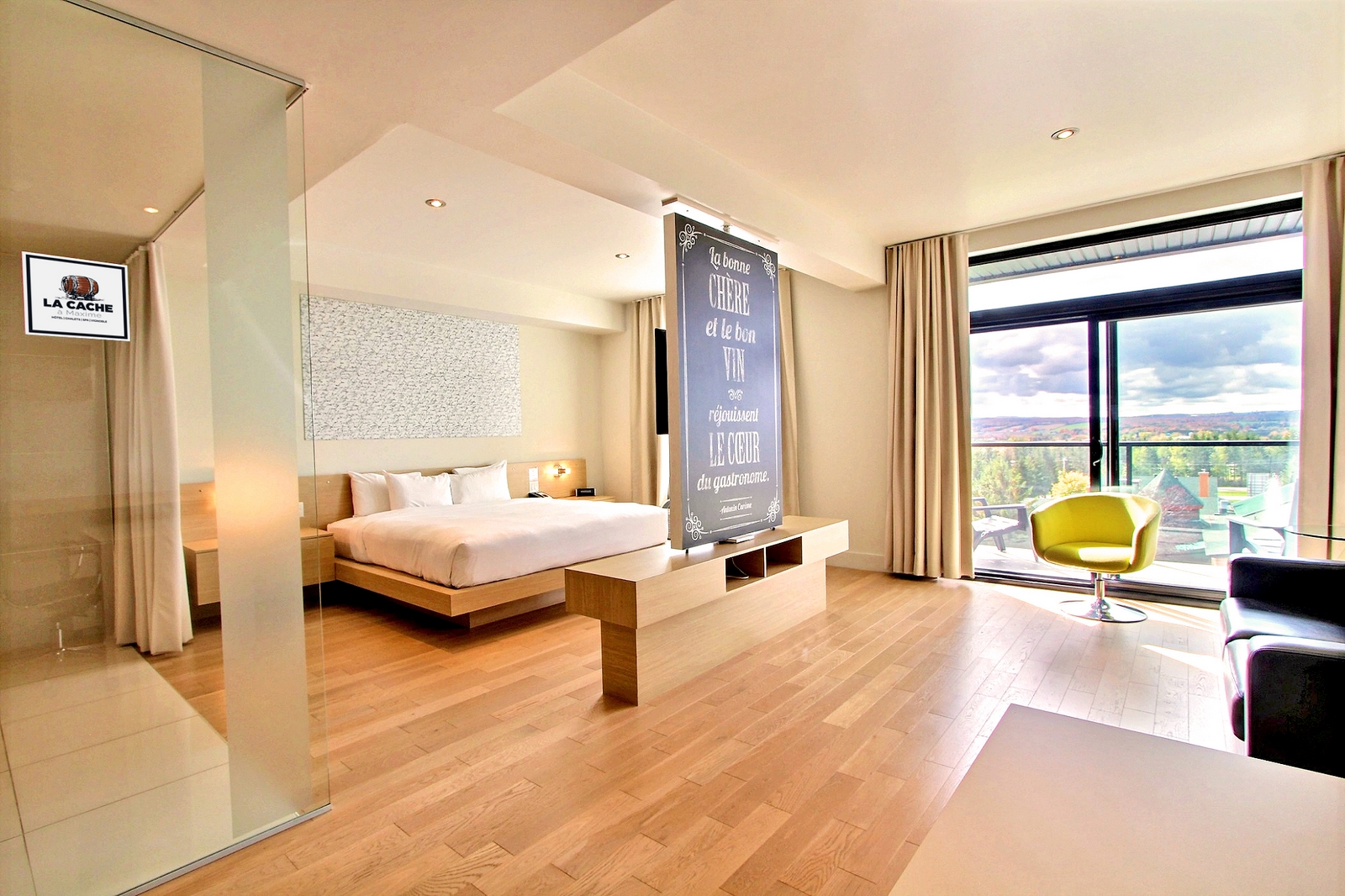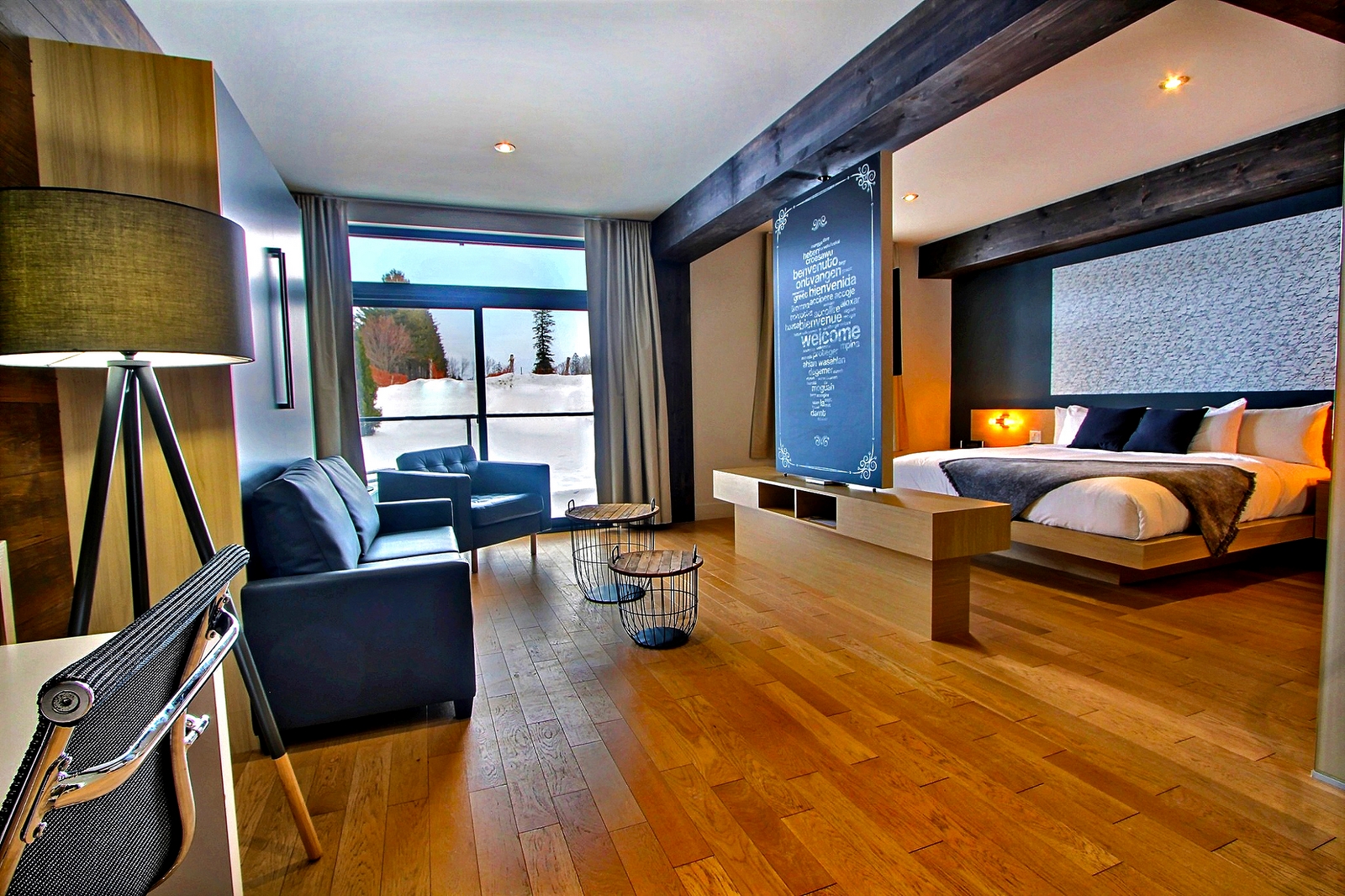 On the same site, a BBQ-PUB, reception rooms and a Noah Spa are available to you.
La Cache is linked to the Trans-Québec 75 trail by a local snowmobile trail of approximately 11 km.