Winter is finally here, and at Hôtel Levesque we can't wait to welcome snowmobile enthusiasts! Here you'll find everything you need for a carefree stopover in a friendly atmosphere.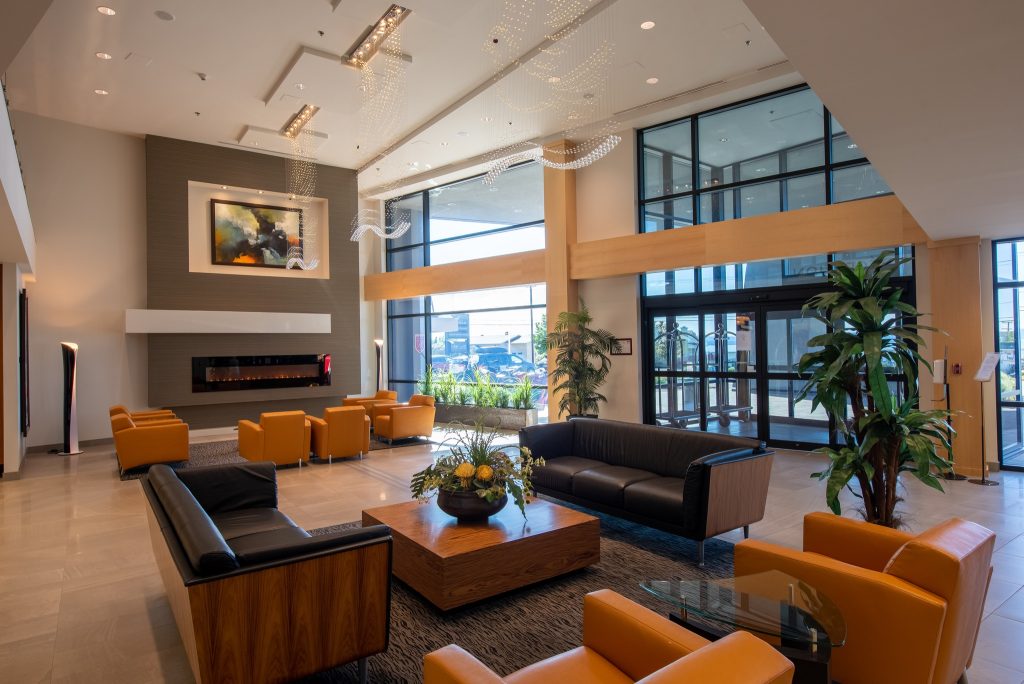 On site, to ensure our guests enjoy a comfortable stopover, you'll find La Griffe restaurant, renowned for its tasty dishes concocted by our chef and its impressive selection of wines, Le 171 resto-bar/terrace offering a relaxed atmosphere, and a Starbucks café to warm you up after a day on the trails. And why not take the opportunity to relax with a visit to our Estuaire health center, offering massages, Nordic spa,…
With us, you'll have more than just a bed to spend the night on your snowmobile Riding. We also offer secure parking for your snowmobiles.
Hôtel Lévesque remains the destination of choice for snowmobilers who want to make the most of their stopover in the region.
Direct access to the Hotel via trail 526
You will also find on site :
Secure storage space
Surveillance camera
Resto-bar Terrasse le 171
Resto-bar Terrace Le 171 is an intimate, modern and casual restaurant, bar and terrace. It is a very trendy place where you can eat lunch with colleagues or have a drink at night. You will definitely experience fun and festive moments. When eating on the terrasse, you can enjoy a stunning view on the river. There is no doubt you will have a pleasant time talking or meeting new people. Our team will warmly welcome you and make sure you have a good time! It is also the best place to discover local products. Whether you like great wine, alcohol, or strong beer, we have what you need!