Luxury log cottages for rent with private outdoor hot tub, in a Nature et Plein Air village in the Portneuf region.
Our village is located at the gates of the magnificent Laurentian wildlife reserve. A 4 km regional trail from trail # 73 leads directly to our village.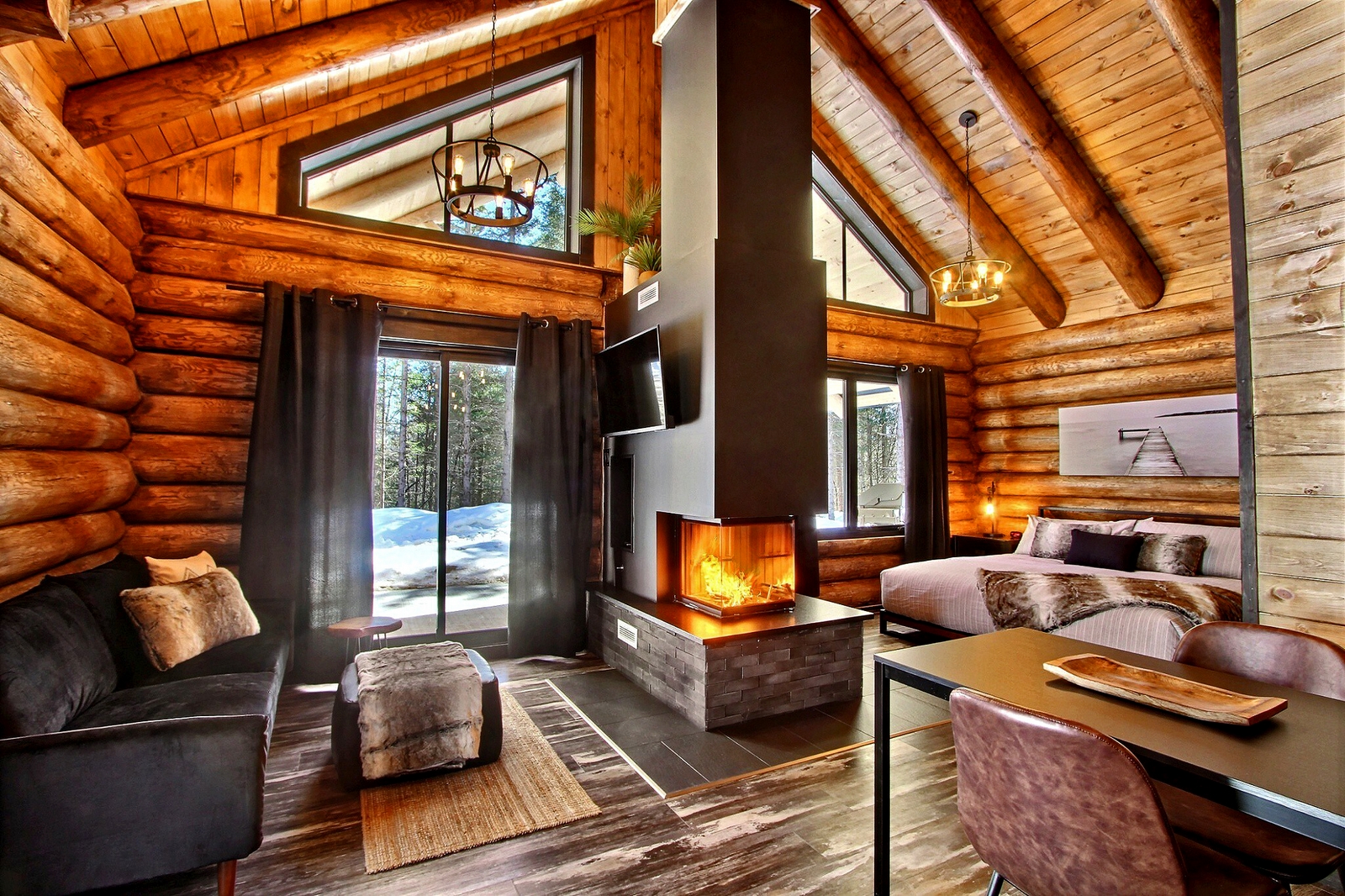 Our village offers more than 75 log cottages. With a capacity of 1 to 40 people, there is something for everyone!
Our cottages offer unparalleled comfort! Fireplace, wood stove, full kitchen, washer-dryer, bedding and towels included. Each chalet offers private parking where you can easily stop your snowmobiles. The reception of the site has a secure barrier.
In addition, we offer practical and appetizing catering services: take-out, chef at the cottage, breakfasts, reception room available for groups.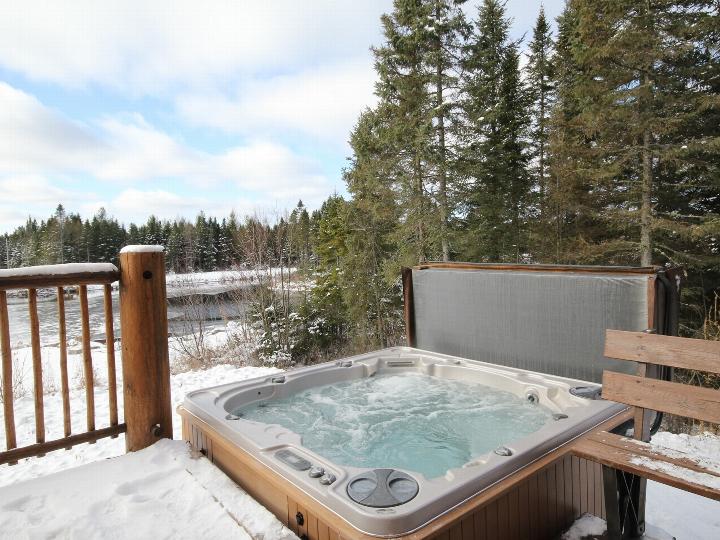 Eat in the comfort of your chalet warming up next to the fireplace. Firewood is provided. Our take-out meals will satisfy your appetite and satiate you after your long days of snowmobile riding. Breakfast, a pantry formula delivered to the chalet, will give you the strength to set out again on the trails.
We have a snowmobile rental center directly in our village, for short or long-term rentals, with all equipment included. Find out about our snowmobile, family or group packages.
Here, you'll never be in shortage of trails, neither of snow!