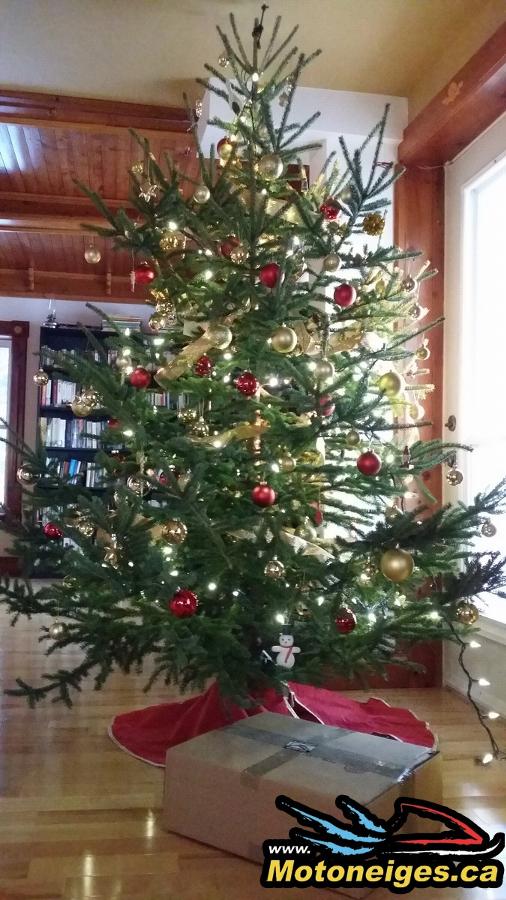 Yes, it's not a mistake. A mysterious box was found under my Christmas tree before December 25th, what a surprise! Not having the patience of a child, I immediately open the box. What a pleasant surprise to find a snowmobile kit from Olympia of the Synergy series, the model is Vernon. I immediately put it on in front of the fireplace, which is very warm to keep the -12 degrees outside.
The pants fit perfectly and are very light. A snow belt around the waist and back seals the whole thing to avoid the intrusion of cold or snow. I will surely get off the trail to test its waterproofness, breathability, abrasion resistance, waterproof zippers, ventilation zippers, and protective knee pads.
The coat is just great, and it fits perfectly. The jacket has the same features mentioned, then the pants. Comfortable with a removable insulated inner liner, this coat is very well "thought out" for snowmobilers and especially off-trail people. Here some features: extensible wrists, inside zippered pockets, internal goggle pocket, ventilation zipper, comfortable neoprene collar, reflective stripes, adjustable, and removable hood.
It will not be too hot or too cold if you take care to choose your layers of underwear according to the external conditions. Its breathable and waterproof fabric will keep you comfortable all day long.
Having tested several models of clothes in different conditions, I believe that this model will be a perfect off-trail. It has a wow effect!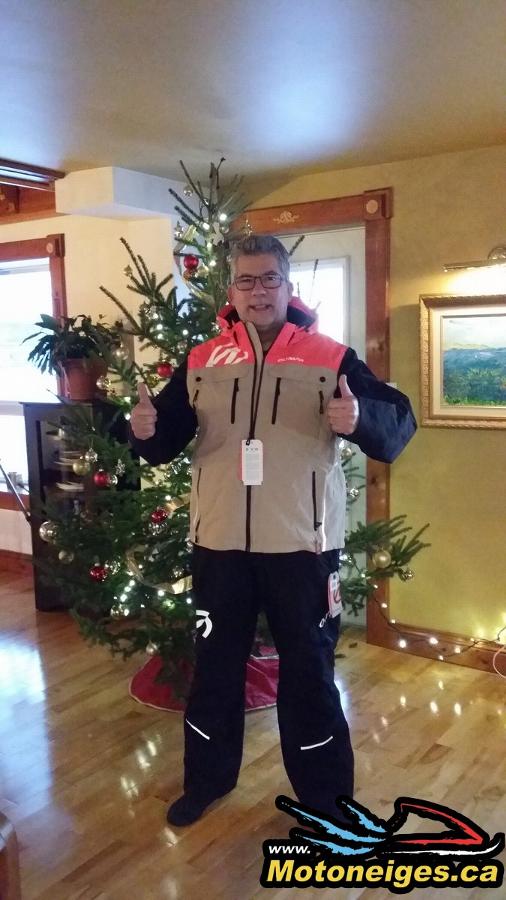 If you're looking for technical snowmobile clothing, it's worth visiting a retailer who has this product in stock. I think it will be must-have technical clothing. Olympia has been recognized for 17 years in the motorcycle industry in North America and has decided to launch a new line of technical clothing for snowmobiling in the fall of 2017. It is Motovan corporation https://www.motovan.com that ensures the distribution of the Olympia brand. Check out their website for more details or to find a retailer.