SledMagazine.com has been invited to a snowmobile adventure corresponding to one of the numerous tour packages offered by the Rental Service of SM Sport in Québec City. This is a 700 km ride over 2 days in the Lac Édouard area near La Tuque. Jacques Turgeon and Claude Gaboury are the lucky ones who have lived the experience. Even if they are experienced riders, our two test pilots were accompanied by Jean-Paul, a legend among the snowmobile guides in the Province of Québec. We have been able to see that at 77, he is a force of nature. We can say that tourists are in good hands with him. In fact, SM Sport has a dozen experienced guides to accompany tourists in complete safety.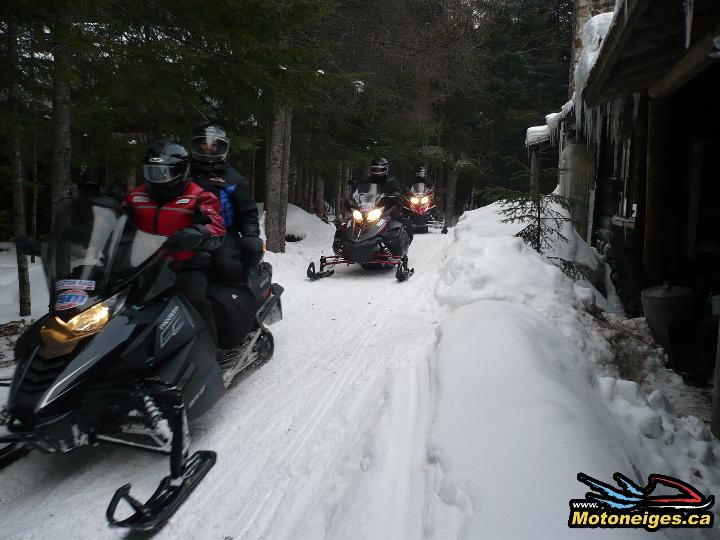 We left from SM Sport in Québec City to the Château Marie, our destination at the end of the day. The Château Marie is exclusively for clients who buy snowmobile tour packages from SM Sport. We heard that most of them are European tourists. The log cabin has been built in the early 1900s and its original charm has been preserved. It has been insulated for more comfort in winter.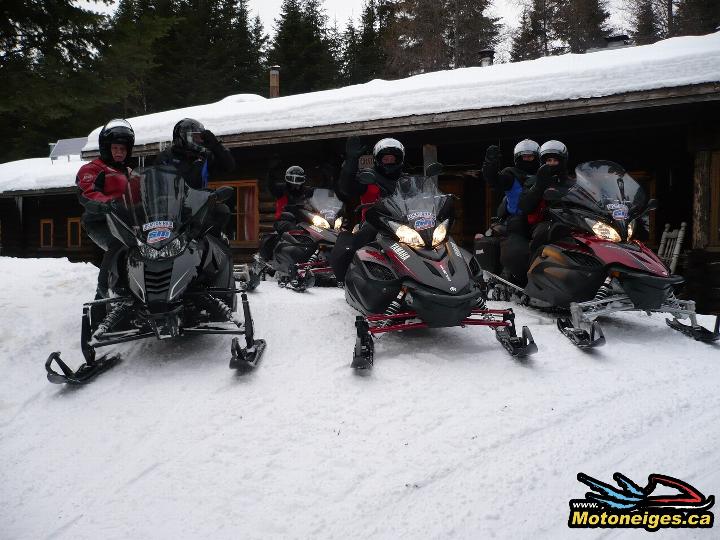 After many hundreds of kilometers, we arrived at destination and we have been welcomed by Léopold, the « Governor » of the Château Marie. He is also the historian of the premises and the chef. During our meal, we were sitted close to a group of European tourists accompanied by Normand, another experienced guide. All along our delicious dinner, we talked about the chance we had to travel in so remote regions and to be able to rest in comfortable places. This is in fact just what we did in order to be refreshed and ready to go for our return on the next morning.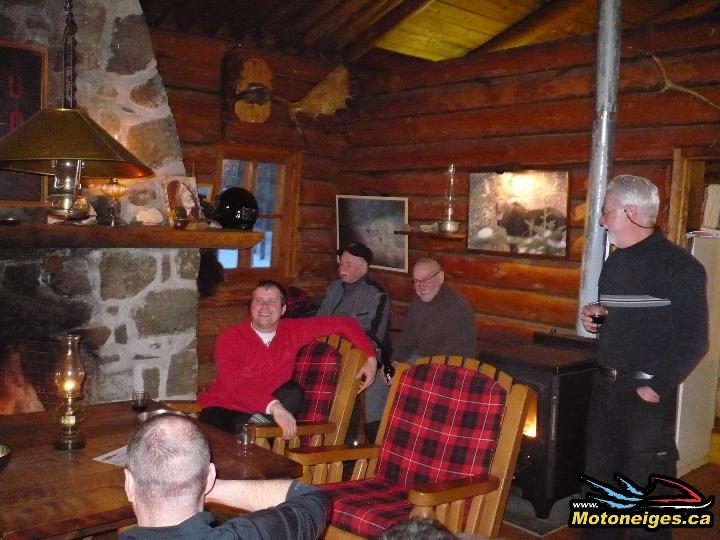 We wanted to immortalize our encounter with our friendly French cousins at the Château Marie. From left to right : Cédric, Céline, Jean Paul, Nadine, Benoît, Fabien, Jean Paul, Normand, Léopold, Claude et Jacques.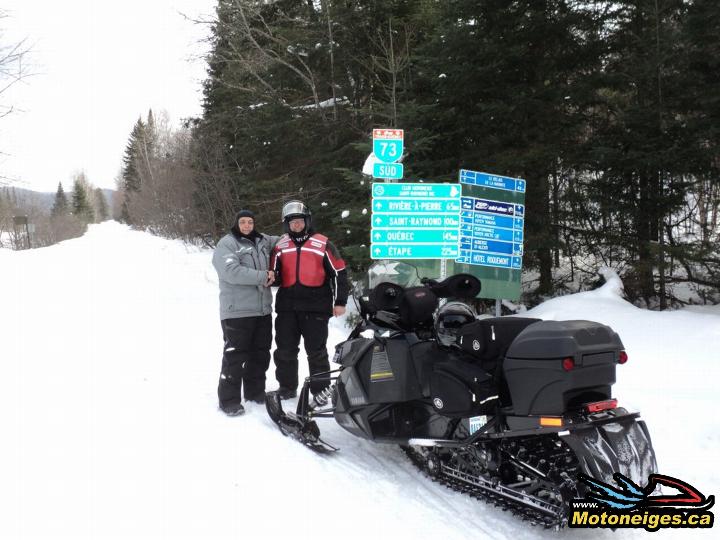 After a copious breakfast, it is time to go back to Québec City.
In conclusion, we lived a memorable experience. We can confirm that the Rental Service Team of SM Sport gives the chance to live extraordinary moments to tourists visiting our province on snowmobile. We think that many Quebecers should also take advantage of the snowmobile tour packages offered by SM Sport.
We are sincerely grateful to SM SPORT TEAM!
N.B. : Do not miss our next article about this adventure to be published on SledMagazine.com next fall.